Malacañang says President Duterte's remarks about the Hague ruling should be understood in the context of his UN General Assembly speech. But the two speeches contradict one another.
Presidential Spokesman Harry Roque advised the media to "apply the proper construction" when interpreting President Rodrigo Duterte's controversial remarks calling the Hague ruling a piece of paper meant for the trash can.
In a virtual press briefing on Thursday, May 6, Roque tried to downplay Duterte's literal trash talk by saying the public should remember the President's statement at the United Nations General Assembly where he stood up for the 2016 arbitral award.
"That's why his declaration to the UN General assembly is important. That is his declaration to the whole world and that is why you have to construe his statement in the proper context and that context is what he said in the UN General Assembly," he said.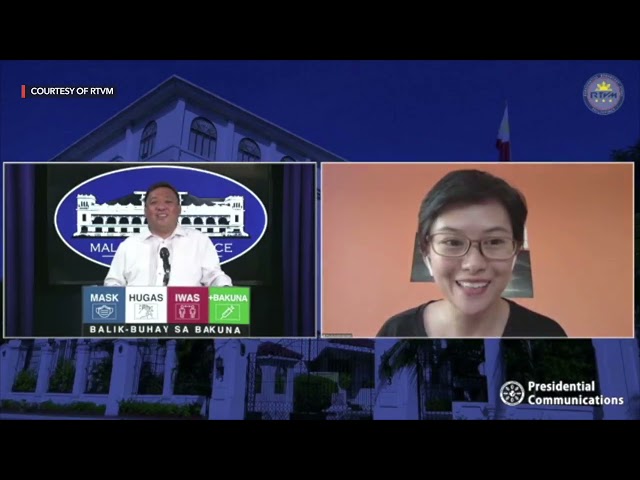 Roque had been asked why Duterte sounded like he was denigrating the ruling won by the Philippines against China when in the 2020 UNGA speech, the President himself said he would "reject all attempts to undermine" the ruling.
Asked by Rappler if Roque meant the public should just ignore what the President said on Wednesday night, he said no but that Filipinos should look to the UNGA speech as the "most authoritative declaration of the Duterte administration's policy on the West Philippine Sea."
Asked why then the President had to make remarks that could be easily interpreted as belittling the Hague ruling, Roque said Duterte just wanted to respond to critics like retired Supreme Court senior associate justice Antonio Carpio.
"He was belaboring the point because Justice Carpio keeps repeating that he isn't finding a way to enforce the ruling. How will you enforce the ruling when there's no such mechanism?" said Roque.
Attempted spin
Earlier in the press conference, Roque had attempted to put a spin on Duterte's Hague ruling remarks by saying the Chief Executive was speaking as if he were the Chinese government when he described the ruling as a mere piece of paper that can be disposed of.
"You can play it again. The context of the President is, that's as far as China is concerned. Play it again. In other words, that's the reaction of China which disregards it," said Roque in Filipino.
However, this interpretation is belied by Duterte's actual words which make use of pronouns that refer to himself without any indication that he was referring to China.
Here are Duterte's words, as lifted from Malacañang's transcript: "Sa usapang bugoy, sabihin ko sa iyo ibigay mo sa 'kin, sabihin ko sa 'yo p***** i**, papel lang 'yan. Itatapon ko 'yan sa wastebasket."
(Actually, in street parlance, I would tell you, 'Give that to me? Son of a bitch, that's just a piece of paper. I'll throw it in the waste basket.)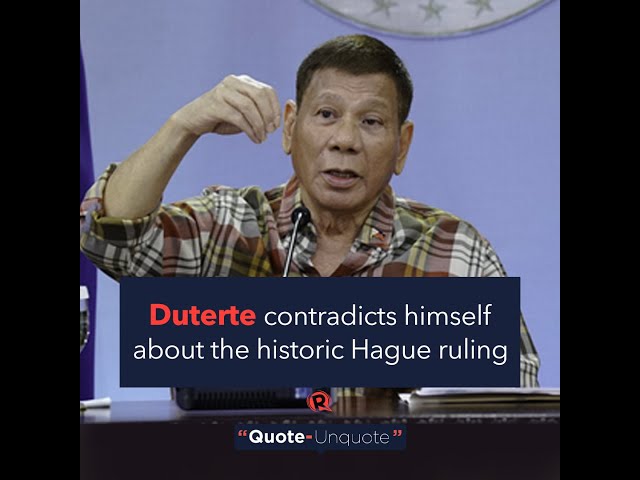 – Rappler.com