The Senate blue ribbon committee has subpoenaed the bank statements, books of accounts, and loan agreements of the fairly new firm that had little capital but bagged the biggest government contracts during the pandemic
The Senate will be digging deeper into Pharmally Pharmaceutical Corporation's transactions, as it questioned the firm's financial capacity during the latest hearing on Friday, September 17.
Tax expert Mon Abrea pointed out that Pharmally's 2020 audited financial statement either did not have complete details or had declarations that did not match.
Upon Senator Francis Pangilinan's questioning, Abrea said that a good auditor should have provided the necessary details and explanations on the amounts declared.
Pangilinan said in response: "It's not clear. It's very opaque."
What does the Senate want to know?
The Senate blue ribbon committee has issued and served the subpoena on Pharmally's financial documents, including its bank statements, books of accounts, and loan agreements, among others.
The Senate panel will be hiring an independent accountant who will evaluate Pharmally's financial documents.
The next hearing will be on September 21.
In his presentation to the committee, Abrea said that Pharmally did not disclose its loans in its financial statement, despite Pharmally director Linconn Ong's admission in previous hearings that Chinese businessman Michael Yang had served as its financier.
"We really need to see the source documents because it would be difficult to ascertain where the money came from if we have not seen it," said Abrea in Filipino.
"Whoever lent them money, may it be the bank or friends or the firm's officers, they should have loan agreements because this is subject to documentary stamp tax," he added.
He also said that the firm's liabilities did not match. Pharmally declared P61.38 million in outstanding payables in 2020. Yet, looking further into the auditor's note, the total money owed only reached P1.75 million.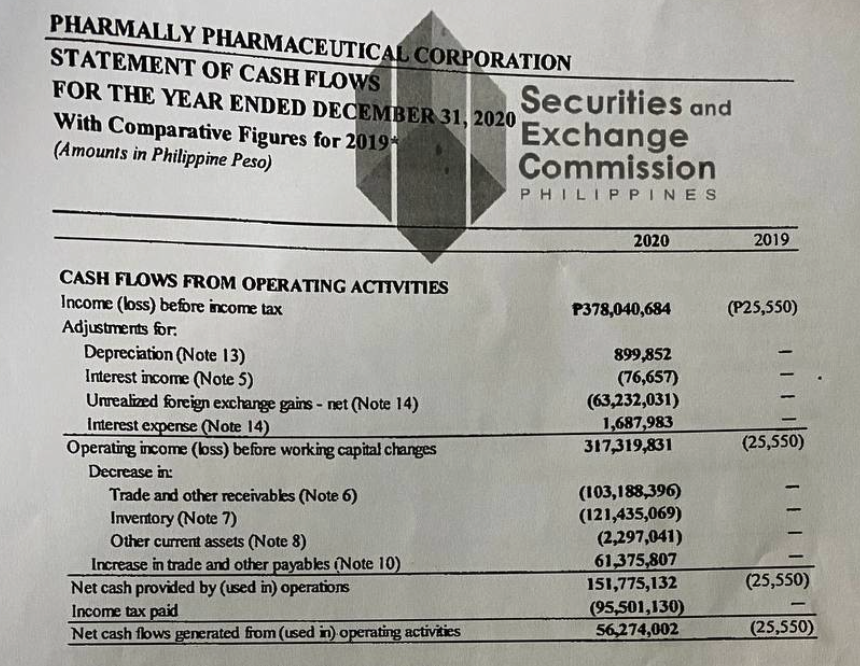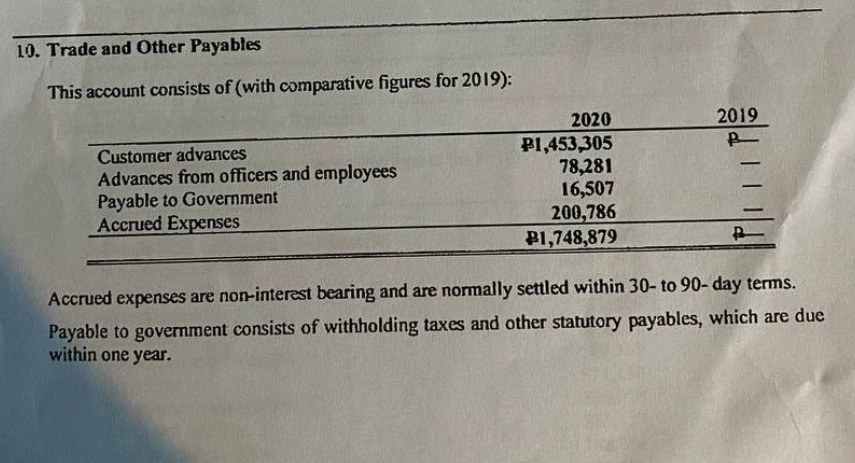 Another issue Abrea raised was the yet-to-be-received gains from Pharmally's foreign exchange transactions worth P63 million. The tax expert said that it was not clear if Pharmally really held foreign currency.
Is Pharmally a charity?
Senate Minority Leader Franklin Drilon noted that Pharmally had indicated some P33.13 million as "donations" as part of its administrative expenses.
This is substantially larger than the rest of its administrative expenses – which only amounted to P9 million – and was equivalent to 8.43% of its gross profit of P393.13 million in 2020.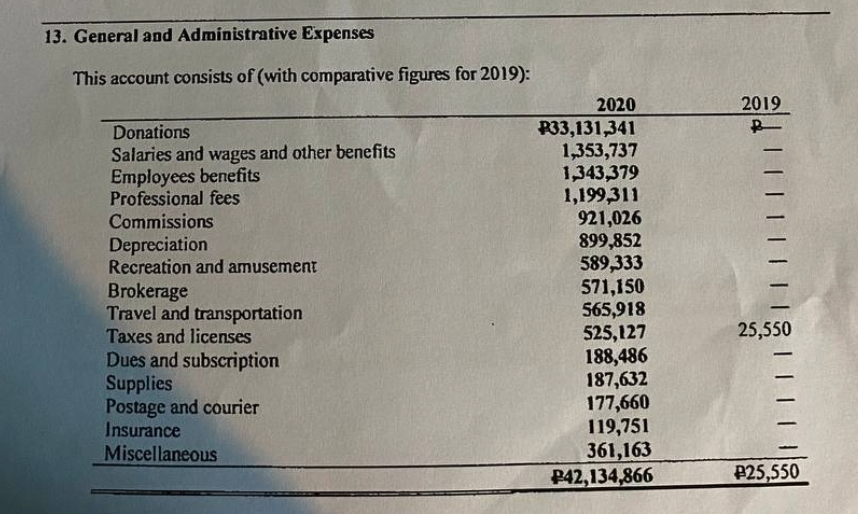 Asked where the donations went, Ong said that he could not remember the exact details.
Ong also said he did not know if the firm paid for the donor's tax.
Pangilinan asked Abrea what kind of a company has 79% of its operating expenses go to donation.
The tax expert said, "Maybe a foundation."
"But not a commercial corporation?" asked Pangilinan.
Abrea responded, "Unlikely."
Throughout the course of the investigation, Pharmally executives have been evasive and have been consistent in forgetting the details on transactions that the senators question.
In 2020, Pharmally's profits leaped to P264.65 million from a loss of P25,500 the year prior. In 2021, it even bagged two more deals, bringing its total contracts with the government to about P10 billion.
Critics say that this performance is even better than best-run companies and can only happen if Pharmally has political connections.
Pharmally has admitted that its guarantor and financier is Yang, a friend and former adviser to President Rodrigo Duterte. The President has been defending Yang whenever the latter's name got dragged controversies – the Pharmally deals now, and the intelligence report linking him to the illegal drug trade before.
– Rappler.com
Read the other stories from the September 17, 2021, Senate blue ribbon committee hearing: