(1st UPDATE) Chinese businessman Michael Yang does not attend the Senate hearing on September 13, saying through his lawyer that he has high blood pressure and has been advised by his doctor to rest for five days
The Senate of the Philippines wants Chinese businessman Michael Yang to be on the watch list of the Bureau of Immigration after he failed to attend the hearing on alleged irregularities in the government's pandemic procurements on Monday, September 13.
During the Senate blue ribbon committee hearing, Senator Risa Hontiveros asked if a hold departure order (HDO) had been issued against Yang.
Senator Richard Gordon, the chairman of the committee, said that an HDO must be issued by a court, but added that he had "no qualms" should the chamber decide to ask for that.
Senate Minority Leader Franklin Drilon said that, instead of an HDO, "May we suggest that we request the Bureau of Immigration (BI) to issue a watch order? So that if the witness will try to leave [the country], the blue ribbon committee will be notified immediately."
Senator Francis Pangilinan noted that the warrant of arrest issued against Yang for failing to attend the Senate hearings is still valid. "That is sufficient basis for him not to fly out," he said.
Hontiveros on Monday formalized the watch list order request from the BI in a motion. The motion was unopposed.
Rodolfo Quimbo, director general of the Blue Ribbon Oversight Office Management, said the committee would send the necessary letters to the BI.
Later in the afternoon, Justice Secretary Menardo Guevarra said his department already received a request from the Senate for eight persons to be covered by an Immigration Lookout Bulletin Order (ILBO).
He said the ILBO was ready for signing, and expected to be issued Tuesday, September 14.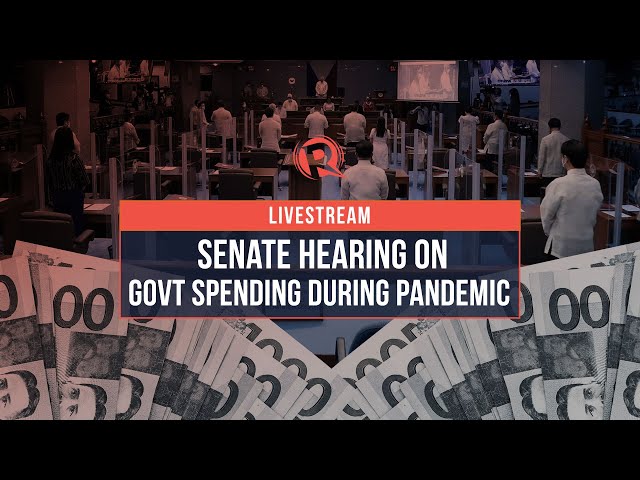 Yang, a former economic adviser to President Rodrigo Duterte, did not attend the Senate probe on Monday, saying through his lawyer that he had high blood pressure. Lawyer Raymond Fortun gave assurances that Yang would attend the hearing once he is fine, but the doctor has asked the businessman to rest "for five days."
Yang is in Davao City, home city and bailiwick of President Rodrigo Duterte where he has businesses.
So far, the Senate has issued two arrest warrants against Yang – one, for ignoring the subpoenas issued to him; another, for giving evasive answers during the September 10 hearing.
Over the course of the probe, Yang has been revealed as the financier and guarantor of the controversial Pharmally Pharmaceutical Corporation. Pharmally bagged P10 billion worth of pandemic deals in the Philippines, despite having registered as business for less than a year and with a paid-up capital of only P625,000.
Despite the anomalies, Duterte continues to absolve Yang from any wrongdoing, but has admitted that the Chinese businessman has served as a "middleman" and "paymaster" for other Chinese who wanted to do business in the country. – with a report from Lian Buan/Rappler.com
Read the other stories from the September 13, 2021, Senate blue ribbon committee hearing: