(1st UPDATE) Private Jesfel Mequiabas is the 50th fatality among military personnel
The Armed Forces of the Philippines (AFP) on Friday, July 16, reported the 53rd death in the recent C-130 plane crash in Sulu.
In a statement, the military announced the passing of Private Jesfel Mequiabas (Philippine Army), one of the injured victims of the crash. He died at around 2:30 am Friday at Ciudad Medical de Zamboanga, according to the military. 
Mequibas's uncle, Jerome Dahan, said the soldier suffered cardiac arrest due to complications.
On July 4, the AFP's C-130 Hercules plane crashed in Patikul, Sulu, and killed at least 53 people, including 50 military personnel.
From Zamboanga, the military brought Mequiabas's body to his relatives in Barangay Mat-i, Misamis Oriental on Saturday, July 17.
Dahan said he traveled to Zamboanga from Bacolod to check on his nephew because the soldier's parents were brought to a COVID-19 isolation facility.
He said his nephew was a Maritime Transportation graduate who had tried to work for shipping companies. Finding no luck in Manila, he returned and enlisted in the Army because the pay was good.
"He wanted to help his family financially. That was his motivation," Dahan said.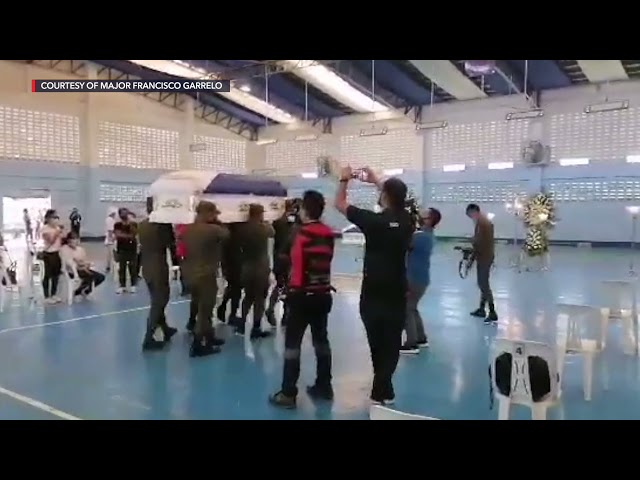 The military said at least 29 bodies have already been identified as of Friday.
Aside from burial assistance, the families of the fallen soldiers will also receive special financial assistance from the government worth P500,000 (around $10,000), as well as shelter, health, education, and employment assistance. – Rappler.com