The Tuguegarao City government says it needs the strictest form of lockdown as hospitals are already overwhelmed
The Tuguegarao City government imposed a 10-day localized enhanced community quarantine (ECQ) beginning Tuesday, March 30, as it grapples with a record number of COVID-19 cases.
Tuguegarao City is under ECQ until April 8.
Equated to a lockdown, ECQ is the strictest quarantine level in the Philippines, requiring most residents to stay in their homes, reducing public transport, and restricting non-essential businesses.
As of Monday, the city is dealing with 568 active coronavirus cases, 113 of which were logged on Saturday, March 27, an all-time high in terms of daily new cases in Tuguegarao.
"It's only now that we reached this big number of cases in this area," Tuguegarao Mayor Jefferson Soriano said in a CNN Philippines interview on Tuesday.
Soriano added that the health care system in the city is already overwhelmed due to the significant number of COVID-19 patients.
"The main hospital, which is the Cagayan Valley Medical Center, is now at full capacity. The last time I had a talk with the chief of the hospital, they still have 25 patients in their wait-list," Soriano said.
How is the ECQ going to be enforced?
The localized ECQ in Tuguegarao is slightly different from the ECQ imposed by the national government in the area called "NCR Plus," composed of Metro Manila, Bulacan, Rizal, Laguna, and Cavite.
President Rodrigo Duterte on Monday only placed the province of Cagayan, where Tuguegarao is located, under general community quarantine (GCQ) – the second to the lowest quarantine level in the Philippines – for the month of April.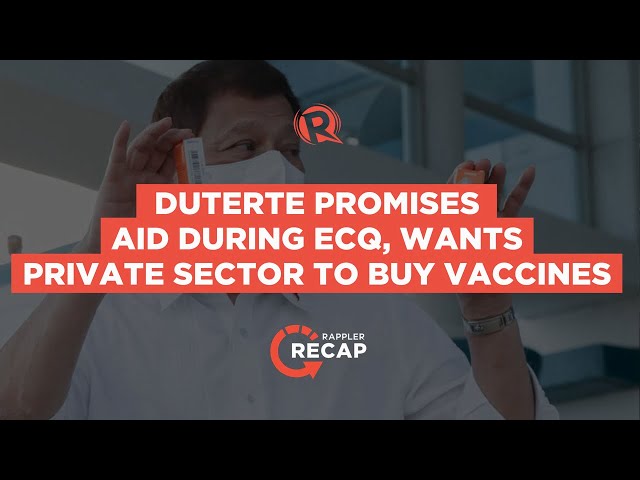 Under the localized ECQ, a curfew in Tuguegarao is in effect from 9 pm to 5 am, unlike in Metro Manila and nearby provinces where the curfew starts at 6 pm.
Other restrictions are as follows:
The use of a COVID SHIELD control pass when leaving one's home is mandatory, but government personnel, frontline workers, and members of the academe may present only their ID.
Residents of Tuguegarao who want to visit other towns in Cagayan should register for an online travel pass.
Non-residents working in the city must present a valid company ID at checkpoints.
A travel pass and health declaration form must be presented by people on non-work related travel.
Backriding in motorcycles is prohibited unless both people live in the same house, but a barangay certification must be presented as proof.
Tricycles may continue operations but must follow the color coding and ending plate number schemes.
This is not the first time Tuguegarao was placed under ECQ while other parts of the country were under less stringent lockdown protocols.
The city was also on a hard lockdown in January due to the rising number of cases. – Rappler.com