(3rd UPDATE) President Rodrigo Duterte broke his promise, says Jennifer Laude's mother Julita
After 6 years in detention at a special facility inside the Philippine military headquarters, convicted killer US Marine Joseph Scott Pemberton is now a free man.
Pemberton was deported from the Philippines at 9:14 am on Sunday, September 13, said Bureau of Immigration spokesperson Dana Sandoval.
"Officially po, successfully deported na po si Pemberton (Pemberton has successfully been deported)," Sandoval said on state-run PTV, the only station accredited to physically cover Pemberton's release.
Sandoval said Pemberton was escorted to the Ninoy Aquino International Airport (NAIA) by personnel from the military and the US embassy. She said she cannot disclose the exact number of personnel who escorted Pemberton.
PTV did not air live footage of Pemberton being deported.
PTV correspondent Bea Bernardo said Philippine authorities strictly carried out the deportation process for Pemberton, whose flight details were not officially disclosed to reporters. The media was also not allowed to enter NAIA to document Pemberton's departure.
"May he find peace of mind," said Laude family lawyer Virgie Suarez after Pemberton's departure. She said their camp is hoping "he has learned from all these the value of life and dignity regardless of gender and nationality."
"Jennifer's case has ended. But not the poverty and struggle borne by the administration's incompetence to curb COVID-19 and corruption that continue to plague our nation," Suarez said.
Pemberton, on the other hand, extended to the Laude family "his most sincere sympathy for the pain he caused." Pemberton's lawyer Rowena Garcia Flores said, "He wishes he had the words to express the depth of his sorrow and regret."
Justice Secretary Menardo Guevarra said in his own statement, "I am relieved to see the end of the Pemberton episode."
"Though attended with intense conflict, it has provided valuable insights and lessons to ponder on regarding the future of the visiting forces agreement, the administration of criminal justice, and the exercise of the President's constitutional powers," Guevarra said.
Blacklisted from Philippines
Pemberton has been blacklisted in the Philippines, on account of his conviction for homicide, which means involvement in a crime of "moral turpitude." Justice Undersecretary Markk Perete said that if one is blacklisted based on moral turpitude, the person "may apply to lift the order of blacklisting 10 years after its implementation."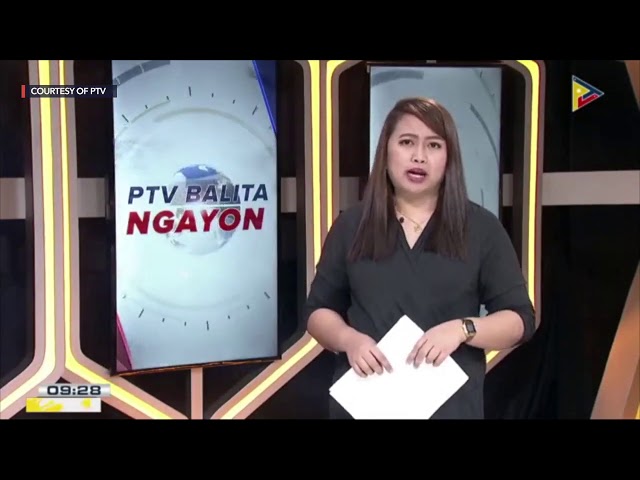 The Philippines had earlier ensured a smooth release process for the American soldier, who was convicted of homicide in the 2014 case of transgender woman Jennifer Laude.
On Friday, September 11, government agents went to him in Camp Aguinaldo to process his documents. His send-off was later done as discreetly as possible, as the family of his victim is given a check for $94,000 (P4.56 million)* in court-awarded civil damages.
Pemberton left the Philippines with a criminal record: killing Laude in a motel in the red light district north of Manila in 2014.
Enraged by the sudden discovery that Laude was a transgender woman, "a he-she" in Pemberton's words, the visiting US Marine choked, arm-locked, and dunked her head into the toilet bowl and left her there to die.
It's a brutal story of killing that rehashes old colonial wounds, and reignited narratives of the Philippines being subservient to the United States despite President Rodrigo Duterte's self-portrayal as a stern critic of the West, especially the US.
Laude family shocked
Duterte's grant of pardon to Pemberton came as a shock to the Laude family: the President himself broke his pledge to them.
"Siya pa mismo nagbigay ng tulong pinansyal noon dahil masaya raw siya na pinakipaglaban namin ang kaso dahil sabi niya na hangga't siya raw ang nakaupo, hinding-hindi niya papayagan na makalaya si Pemberton," Laude's mother, Julita Cabillan, said in a statement sent through Suarez.
(He personally gave us financial help before because he said he was happy that we fought for this case, and he said that as long as he was president, Pemberton would never be free.)
Julita said that Duterte had given the family financial assistance on 3 occasions since 2017. Presidential Spokesperson Harry Roque, who lawyered for the Laudes during trial, confirmed this.
Pemberton was charged and tried for murder but was convicted only of homicide and sentenced to a maximum of 10 years – a verdict that disappointed the Laude family.
Pemberton got a court victory on September 1 that granted him full credits under the Good Conduct Time Allowance law, allowing him early release even though he had only served for 6 years.
The Laudes, as well as the Department of Justice (DOJ) and the Office of the Solicitor General (OSG), appealed the court ruling, but on the first day of hearing the appeals on September 7, Duterte stepped in and cut the process short by giving Pemberton absolute pardon, which cannot be appealed. (READ: In US Marine Pemberton pardon, Duterte undermines state lawyers)
"Ayos lang sana kung hindi siya nagbigay ng absolute pardon, para kahit papaano ay may laban naman kami – 10 taong pagkakakulong lang sana ang hinihingi naming kabayaran para sa buhay ng anak ko. Napakaiksing panahong kabayarang pagkakakulong para sa buhay ng anak ko," said Julita.
(It would have been okay if the President did not give absolute pardon, so that at least we could have had a chance – we were only asking for 10 years as payment for the life of my child. That's a very short period of imprisonment compared to the lost life of my child.)
Pardon in exchange for vaccine?
Justice Secretary Menardo Guevarra, whose department had even stopped the immediate execution of Pemberton's initial release order, said on Friday that with the President's grant of pardon to the soldier and his explanation for it, it was time to "move on."
"I consider this matter closed. My sentiments are irrelevant," said the justice secretary.
Roque, who again found himself speaking on presidential actions that go against his previous principles as an erstwhile human rights lawyer, told media his "guess" is that the pardon was in exchange for securing US coronavirus vaccine for the Philippines, if one is successfully developed.
To this, Guevarra said: "I cannot speculate on the President's motives. Let's move on."
Pemberton's case raised new issues with the thorny GCTA law, but as far as Guevarra is concerned, it is settled that even Americans like Pemberton, who are protected under the Philippines-US Visiting Forces Agreement, are entitled.
With that, the DOJ is left to answer for the rest of Filipino convicts who have not yet availed of their GCTAs. – with reports from Mara Cepeda/Rappler.com
*US$1 = P48.56