The white sand beach photo is manipulated from an image posted by GMA News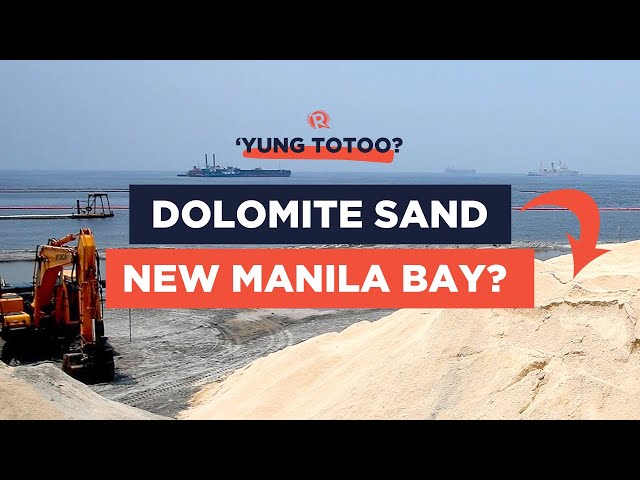 Claim:
A photo of Manila Bay shows a stretch of artificial white sand along Roxas Boulevard. The posts said it is the "new Manila Bay."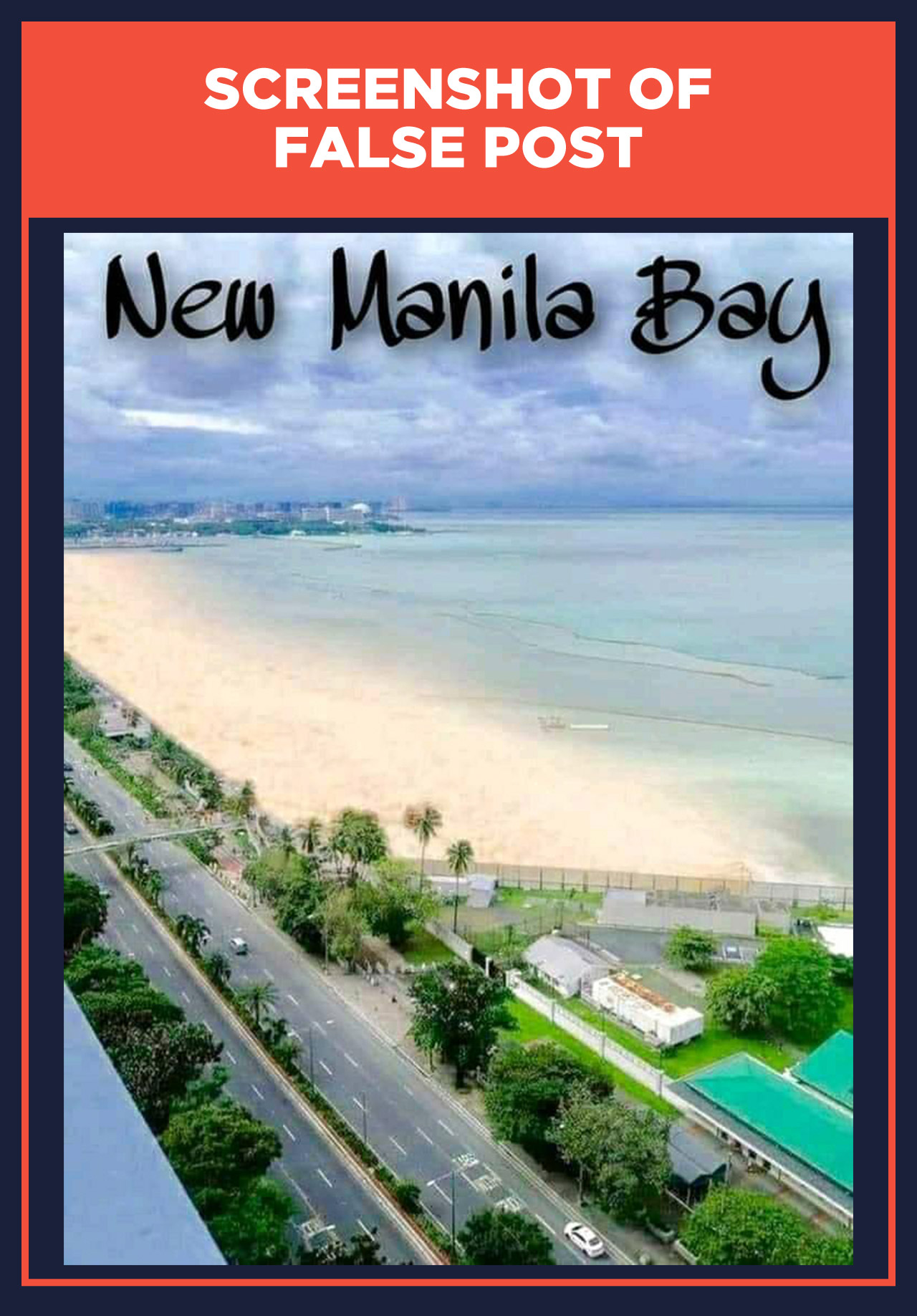 A reader emailed a screenshot of the photo to Rappler for verification. Facebook's monitoring tool, Claim Check, also flagged at least 7 separate posts containing the same photo. These posts were reported to Facebook for containing false information at least 56 times.
Rating: FALSE
The facts:
The image was manipulated to make the area covered by the artificial white sand project look bigger. A reverse image search showed the original photo was posted by GMA News on Friday, September 18.
The original photo, which can be viewed here, shows that the actual rehabilitation project only made up a fraction of what was shown in the manipulated photo.
The Manila Bay white sand project became controversial because of its cost and because of the materials used in the rehabilitation. (READ: Is this necessary? Netizens raise concerns over white sand on Manila Bay)
On September 19, the Department of Environment and Natural Resources led the opening of the artificial white sand beach. (IN PHOTOS: Artificial white sand beach on Manila Bay opens)
Photos from the event showed that physical distancing protocols due to the COVID-19 pandemic were not followed as people flocked to see Manila Bay, causing the dismissal of the head of the Ermita Police Station. – Pauline Macaraeg/Rappler.com
Keep us aware of suspicious Facebook pages, groups, accounts, websites, articles, or photos in your network by contacting us at factcheck@rappler.com. Let us battle disinformation one Fact Check at a time.