US President-elect Joe Biden vows to renew America's role as leader of the free world
From Day One of his presidency, US President-elect Joe Biden plans to undo Trump administration policies that diminish America's credibility around the world. 
During his victory speech after defeating President Donald Trump, Biden vowed to make "America respected around the world again."
"I sought this office to restore the soul of America. To rebuild the backbone of the nation – the middle class. To make America respected around the world again and to unite us here at home," he declared. 
Many countries responded to Biden's win with optimism, with world leaders looking forward to working with the former US vice president.
"As a nation, we have to prove to the world that the United States is prepared to lead again – not just with the example of our power but also with the power of our example," Biden wrote in a recently republished Foreign Affairs piece.
Democracy is not just the foundation of American society. It is also the wellspring of our power.
US President-elect Joe Biden
He laid out a blueprint to do this that includes symbolic actions and "immediate steps to renew US democracy and alliances."
Undo Trump policies
Biden's foreign policy laid out during his campaign for the presidency starts with reversing many of Trump's controversial domestic policies that weakened democracy in the US.
The president-elect had repeatedly promised to repair the damage wrought by Trump's "erratic policies and failure to uphold basic democratic principles."
For Biden, this includes reforms to the US' education, criminal justice, and election systems that have often disadvantaged marginalized groups. He promised to create a new "Commission on Federal Ethics" and vowed to "immediately reverse" the Trump administration's "cruel and senseless policies" that see migrant children and families separated at US borders, on top of travel bans, among others. 
Biden committed to gradually increase the number of refugees the country will allow to enter, starting with 125,000 annual admissions. 
Diplomacy also requires credibility, and Trump has shattered ours.
US President-elect Joe Biden
The Biden campaign likewise said they would reaffirm the US' ban on torture and increase transparency in its military operations.
These moves align with what Biden has touted as "down payment" for "renewing" the US democratic values.
Biden described why he sought domestic reforms to be one of the foundations of foreign policy. "Democracy is not just the foundation of American society. It is also the wellspring of our power. It strengthens and amplifies our leadership to keep us safe in the world," he said. "It is the heart of who we are and how we see the world – and how the world sees us. It allows us to self-correct and keep striving to reach our ideals over time."
These efforts, Biden said, would culminate in a "Summit for Democracy" during his first year in office, where democratic nations will meet to "strengthen institutions, honestly confront the challenge of nations that are backsliding, and forge a common agenda to address threats to our common values."
During the meeting, the US will seek countries' commitment to fighting corruption, advancing human rights, ensuring election security, and "defending against authoritarianism."
The summit will also include the participation of civil society organizations and seek action from the private sector – including big technology companies – to accept responsibility and implement policies that will protect democratic ideals like freedom of speech. 
"Those companies must act to ensure that their tools and platforms are not empowering the surveillance state, gutting privacy, facilitating repression in China and elsewhere, spreading hate and misinformation, spurring people to violence, or remaining susceptible to other misuse," Biden said.
US military and use of force overseas
Biden committed to make the necessary investments to keep the US' military among the strongest in the world but asserted that use of force would be the last resort.
Biden said the US' force would be "used only to defend… vital interests, when the objective is clear and achievable, and with the informed consent of the American people."
The president-elect, who has long supported having US soldiers in the Middle East return to America, said a military approach in the region should be narrowed down or targeted to "defeating Al Qaeda and the Islamic State (ISIS)." The US has been at war since 2001. 
"We can be strong and smart at the same time. There is a big difference between large-scale, open-ended deployments of tens of thousands of American combat troops, which must end, and using a few hundred Special Forces soldiers and intelligence assets to support local partners against a common enemy," Biden said.
Biden described the smaller missions as sustainable "militarily, economically, and politically."
The move is consistent with Biden's stand on the issue over the last years, including through his stint in the Obama administration where he and former president Barack Obama diverged on the matter.
'Elevate diplomacy,' rebuild alliances
Alongside this, Biden's team vowed to elevate the work of US diplomats as "the first instrument of American power."
On the campaign trail, Biden lamented Trump's "erratic policies" and "failure to uphold democratic principles" that led to weakening the US' position in the international realm. He also denounced Trump's moves to gut the US State Department of professionals.
It is no surprise, then, that Biden, who amassed years of experience in foreign policy throughout his career, crafted diplomacy to be at the "forefront" of his administration's own foreign policy. Politico had reported that "as many as 2,000 foreign policy experts had been advising the former vice president's campaign."
Biden said he would reinvest in the US diplomatic corps, repair the US' partnership with allies, and rejoin crucial multilateral agreements.
"Diplomacy also requires credibility, and Trump has shattered ours. In the conduct of foreign policy, and especially in times of crisis, a nation's word is its most valuable asset," he said as he denounced Trump's decision to withdraw the US' commitments in several treaties.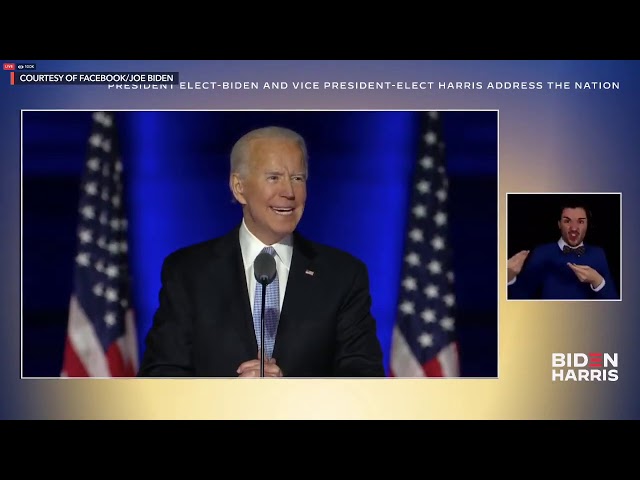 In line with this, Biden seeks to restore the US' partnership with traditional allies to tackle climate change and security. Biden has also touted rebuilding strong alliances as "the most effective way" to meet challenges posed by China's aggressive behavior, as well as nuclear threats posed by North Korea.
"On its own, the United States represents about a quarter of global GDP. When we join together with fellow democracies, our strength more than doubles…. That gives us substantial leverage to shape the rules of the road on everything from the environment to labor, trade, technology, and transparency, so they continue to reflect democratic interests and values," he said.
Rejoin international commitments
Biden said one of his first acts as president would be to rejoin the Paris Climate Accord on Day One, which Trump had walked away from. Biden likewise said he would restore the US' membership at the World Health Organization, where the US is a major contributor of funds. 
On Iran, Biden said he was prepared to rejoin the Joint Comprehensive Plan of Action or Iran nuclear deal Trump withdrew from, as long as Iran also rejoined and complies with it. 
Biden asserted he would also end the US' support for the Saudi-led war in Yemen, which has suffered from a high civilian death toll.
The President-elect said America was prepared to revive its world leadership, especially after 4 volatile years with Trump. While he has won victory in the US polls, among the other factors Biden's success depends on is whether he can also win back the trust of Washington abroad. – Rappler.com