(UPDATED) Given the worsened situation in the Philippines, finding an effective and safe cure for, if not protection against, the deadly coronavirus, becomes even more urgent
(Part 1)
The Philippines reported a record-high 10,016 new coronavirus infections on Monday, March 29, bringing the country to a situation worse than where it was a year ago. 
On Saturday, March 27, the country hit another record with over 118,00 active cases – the highest ever reported since the start of the pandemic – prompting an announcement of a lockdown that took effect on Monday.
And still there is no immediate end in sight for a pandemic-weary population that has remained obedient and patient.
While herd immunity by end-2021 remains an elusive target, given the slow rate of vaccinations, cities in virus-stricken Metro Manila are already at "high to critical risk," threatening to overwhelm the country's health system.
Compared to other countries in the region, the Philippines was the last to receive vaccine doses and subsequently was among the last, too, to roll out vaccinations. Latest data from the Department of Health as of March 27 showed 656,331 people were given their first dose of a vaccine, while 80.85% or 1,233,500 of 1,525,600 available vaccine doses have been distributed across health sites in the country so far.
Worldwide, there have been over 126 million confirmed cases of COVID-19, with about 2.76 million deaths as of March 28, according to the World Health Organization.
The dire situation has pushed doctors desperate to save lives and relatives of COVID-infected patients anxious to ease the suffering of their loved ones to look for alternative treatments for the deadly disease.
What's the fuss from FLCCC Alliance?
On March 18, a group of doctors from different parts of the world belonging to the Front Line COVID-19 Critical Care Alliance (FLCCC) held a press conference, calling on world governments to help save lives.
The FLCCC Alliance, a non-profit organization, was organized in March 2020 by "highly published, world renowned Critical Care physician/scholars – with the academic support of allied physicians from around the world – to research and develop lifesaving protocols for the prevention and treatment of COVID-19 in all stages of illness."
The group, now led by Dr Pierre Kory of the Mt Sinai Beth Israel Medical Center in New York, developed a treatment protocol introduced in March 2020 for hospitalized patients. They claimed it has "saved tens of thousands of patients who were critically ill with COVID 19."
In October that same year, they added ivermectin (IVM) as a "core medication" in the prevention and treatment of COVID-19. According to them, this new protocol, which they call I-MASK+, is a "potential solution to the global epidemic."
Developed in 1975, ivermectin is an anti-parasitic medicine whose discovery earned the 2015 Nobel Prize for Physiology or Medicine for Doctors William Campbell and Omura Satoshi. Its antiviral and anti-inflammatory properties, according to FLCCC, became evident in laboratory studies.
These have been met with extreme skepticism, if not severe criticism, from the medical and scientific community itself, with experts saying there have not been enough clinical trials to support claims about recoveries or even protection from the virus. Besides, even in the United States, where it is being proclaimed as an alternative treatment, it has not gotten the nod of the US Food and Drug Administration (FDA).
No time to waste?
Given the worsened situation in the Philippines, the race to find an effective and safe cure for, if not protection against, the deadly coronavirus has become even more urgent.
Some Filipino doctors have used IVM in combination with other drugs on their patients and attest to its effectiveness. Some have spoken up for it, citing actual cases of recoveries – Dr Allan Landrito of the Muntinlupa health department has conducted various Zoom webinars, along with Dr Benigno Agbayani Jr of the Concerned Doctors and Citizens of the Philippines.
Dr Raffy Castillo, who writes for the Inquirer, said that in the context of a pandemic, the rigid criteria for acceptability ought to be relaxed – something that some of his colleagues dispute. For example, they ask, who will protect the public in case something goes wrong?
In the Philippines, the FDA has warned against using IVM for treating COVID-19. In a March 15 advisory, it said that the country's registered IVM products that can be taken orally or intravenously were for animals. The only registered IVM product for humans was in topical form – or the kind applied on the body.
What they left out in the advisory, however, is that there exists an oral ivermectin drug for humans that's even in the Department of Health's (DOH) 2019 Philippine National Formulary Essential Medicines List (as of July 3, 2020).
By Monday, March 29, FDA Director General Eric Domingo was quoted in reports as saying a compassionate special permit could be applied for by doctors and hospitals who want to prescribe or use IVM in their treatment of COVID-19. What this entails is a separate story all together.
In a March 23 webinar, Dr Landrito said: "We just have to be practical about it. We're in the middle of the situation, this pandemic, we will weigh benefits and risks. And if you use ivermectin, you have almost no risk. And the risk of getting COVID-19 is very high for people with advanced age and comorbidities."
Landrito said he had used ivermectin to treat "more than 8,000 patients with near 100% efficacy" in preventing COVID-19.
Global standard requirements for FDA approval of vaccines or drugs need to go through 4 phases of clinical trials, with each phase using progressively more participants. It's only after Phase 3 (where 1,000 to 3,000 participants are tapped) that a drug is submitted for approval to the FDA for assessment of its safety and efficacy. After approval, at least 1,000 participants are tapped to participate in Phase 4 trials to monitor effects.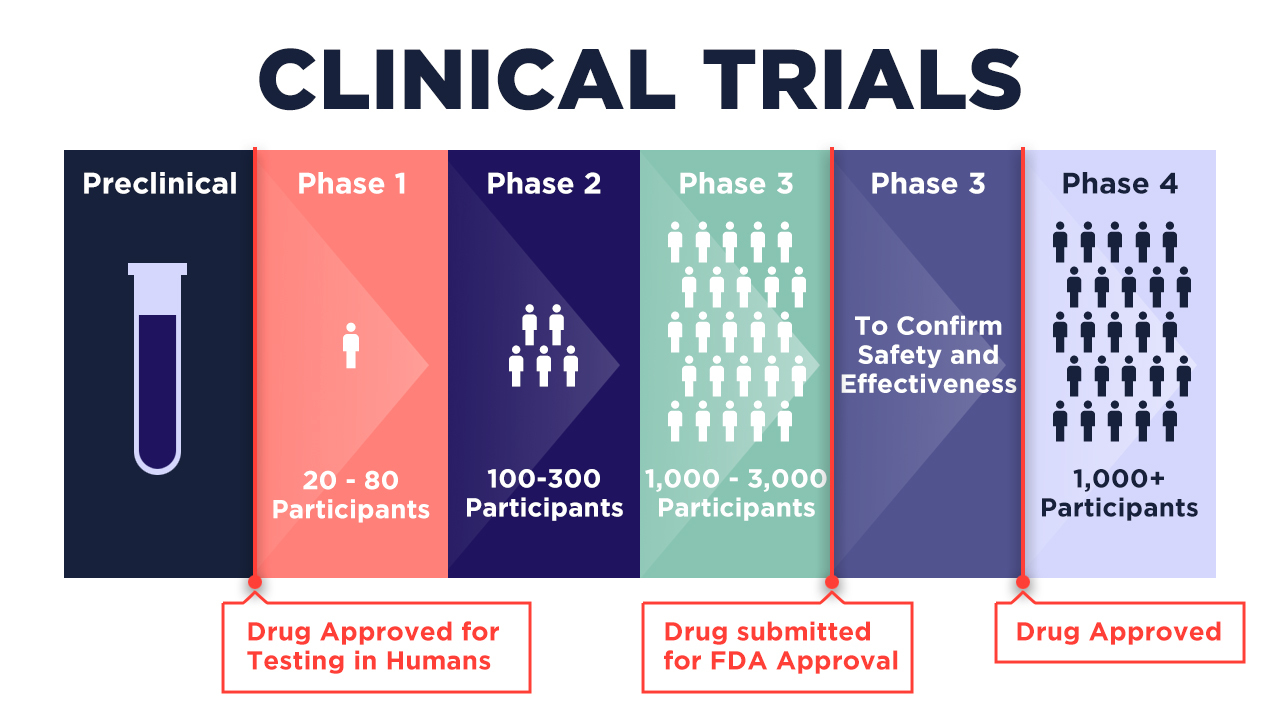 Depending on the design of these trials, FDA approval can take years – for sure, a luxury in normal times. For a country like the Philippines still trapped in pandemic lockdown, it is a matter of urgency.
As Argentinian doctor Hector Carvallo put it during the FLCCC press conference, there are desk doctors and there are trench doctors: "If this was a war – and this is a war – and if I am in the trenches myself, I don't want to be surrounded by desk doctors, I want to be surrounded by snipers."
What the US FDA, NIH say
The US FDA has been explicit, saying it has not approved IVM for use in the treatment or prevention of COVID-19 in humans.
It said IVM use is approved "at very specific doses for some parasitic worms, and there are topical (on the skin) formulations for head lice and skin conditions like rosacea. Ivermectin is not an anti-viral…. Taking large doses of this drug is dangerous and can cause serious harm."
The National Institutes of Health (NIH), the medical research agency of the US, had previously recommended against the use of IVM, but in January 2021 slightly shifted its prior negative assessment, saying, "there are insufficient data…to recommend either for or against" IVM.
This neither-for-nor-against assessment is the same recommendation it had issued for convalescent plasma. To FLCCC, this NIH position means IVM is "an option" for doctors and prescribers to use.
The NIH also said results from "adequately powered, well-designed, and well-conducted clinical trials are needed" for more specific, evidence-based guidance on IVM use. The NIH panel reviewed some clinical trials involving IVM to come up with its recommendation. Some of these studies that had an impact on the panel's recommendations can be accessed here.
On March 17, FLCCC tweeted that their scientific manuscript on emerging evidence for ivermectin had been accepted for publication in the American Journal of Therapeutics. Kory also tweeted: "…Sanity reigns…hope the world listens :)"
Addressing demands from the medical community and regulatory bodies for more evidence, Kory said during the press conference: "The data just doesn't come from clinical trials. There's also clinical experiences, those who treat the patients, and then there is epidemiologic data…. When you look at the totality of the data, again, you cannot walk away remaining unconvinced."
He continued: "I go to war with the evidence I have, not the evidence I want. Waiting for that evidence, while patients are dying and suffering, it's unforgivable. And so I have to do the best I can, using a risk-benefit decision at the moment the patient is before me. And when you do that, you know what, it works, and you can get them better."
What other options are out there, and how is the Philippines – and Filipinos – dealing with them? We will tackle this next. (To be continued) – with Rappler Research/Rappler.com