Isabela de Basilan moves to secure a vaccine deal while waging another battle – against disinformation on the immunization program and the possible entry of counterfeit vaccines
Isabela City in the island province of Basilan is on a race to secure its first coronavirus vaccine deal despite its limited funds and facilities to store supplies.
Mayor Sitti Djalia Turabin Hataman tells Rappler they are aiming to vaccinate 85% of their population, equal to over 110,000 out of an estimated total of 133,000 citizens. But the 4th class component city – also known as Isabela de Basilan – will be heavily relying on the national government to shoulder most of the costs. 
Unlike richer local government units (LGUs) that have multimillion pesos to spare for their COVID-19 vaccines, Isabela City has so far allotted at least P23 million to vaccinate just 25% of their population or about 32,000 individuals.
This is because they are hoping the national government would push through with its promise to vaccinate the remaining 60% or around 80,000 target residents.
To date, Isabela City is still in the middle of exploratory talks with British-Swedish biopharmaceutical company AstraZeneca for 20,000 vaccine doses.
One of the only two vaccine brands approved for emergency use in the Philippines, AstraZeneca is a logical choice for Isabela de Basilan since the storage facility being run by the Department of Health (DOH) in the city already meets the storage requirements for its COVID-19 vaccines.
But Hataman admits the city may be constrained not to consider buying vaccines from Pfizer-BioNTech anymore since they have no money to buy the ultracold-storage facilities required for its vaccines.
"The reason why we first talked to AstraZeneca is because our storage capacity can meet their vaccines' needs," said Hataman in Filipino via teleconferencing app Zoom on February 5. "I heard you need a negative-70 degrees Celsius for Pfizer. We don't have that kind of storage here. We don't have the funds for that right now."
Still, Isabela City is doing everything it can to protect its citizens against COVID-19 – with our without the promised help from Manila.
This is the same mindset Hataman has employed in the city since the pandemic hit last year: If the national government cannot provide something they urgently need, they turn to other possible sources to get things done.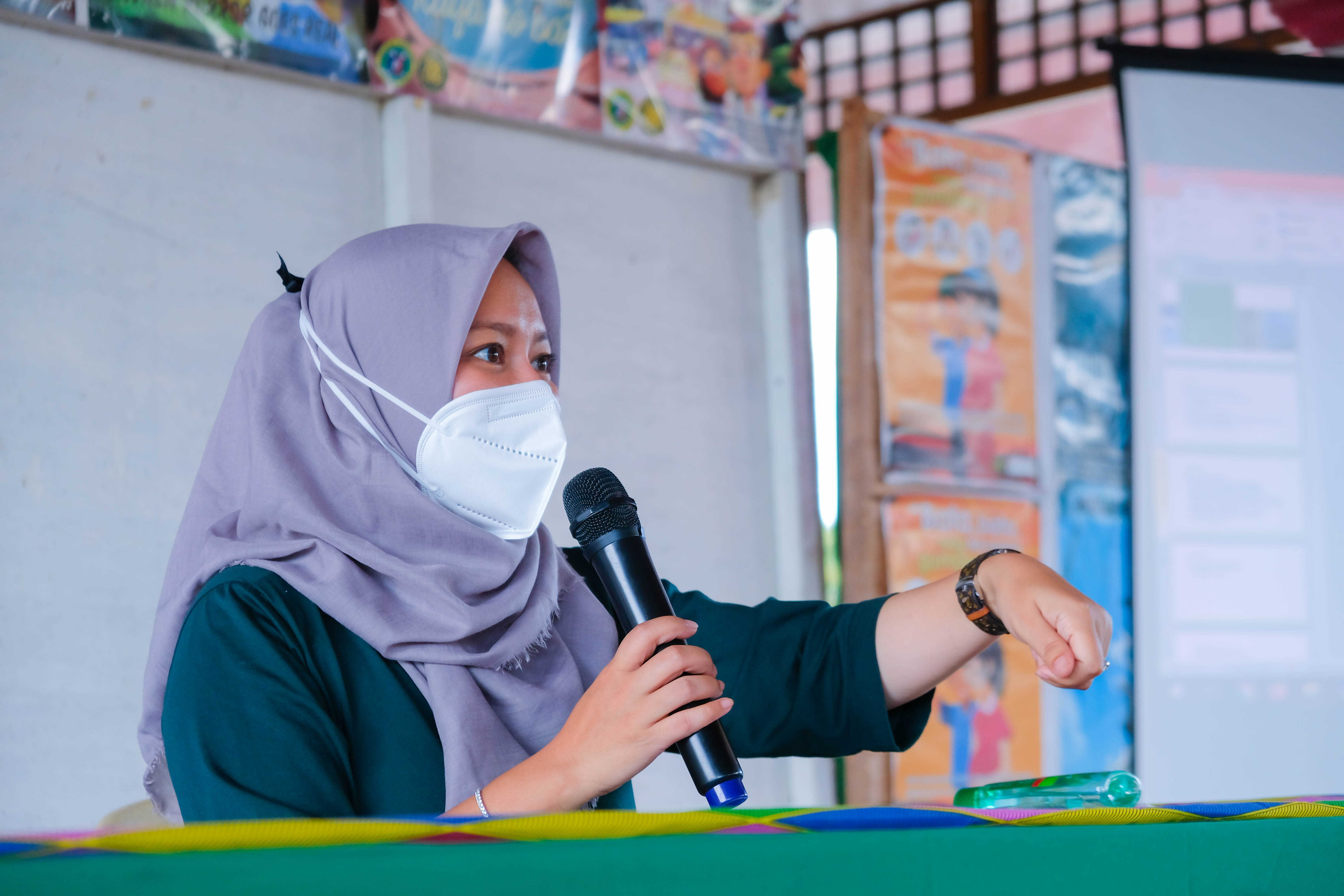 When Isabela City needed more isolation facilities for suspected COVID-19 patients, the LGU made makeshift ones out of several private properties offered by residents. The city government accepted donations for extra beds, beddings, and mosquito nets when Begang National High School was converted into an isolation facility for returning residents. A total of 132 nurses, who were supposed to go abroad but got trapped in their hometown due to the pandemic, were tapped by the LGU to man these isolation facilities instead.
The city has generally controlled the spread of COVID-19. Hataman credits this to Isabela de Basilan being part of an island province. They recorded their first positive case – a returning resident – only in June 2020, several months after the pandemic began in the country. 
As of Sunday, February 14, Isabela City has recorded only 252 cases of COVID-19, with 6 deaths and 238 recoveries, according to the DOH's official tally. 
"We can't just always depend on national government. We're exploring all options within the jurisdiction of the LGU," said Hataman. "We can't just be waiting for help forever. We are so far away. We have to act on the most urgent things as soon as we can."
Initial vaccine plans
Isabela City plans to prioritize frontliners, the elderly, the poor, and uniformed personnel under its COVID-19 vaccination program to follow the protocol set by the national government.
The LGU has identified 4 main vaccination sites in the city, including 3 public schools that remain empty since face-to-face classes are still prohibited.
Hataman says the city government will impose a vaccination schedule per village to facilitate physical distancing in all vaccination sites. 
One major concern, however, is ensuring there are enough medical professionals who will administer the COVID-19 vaccines once the program is underway.
Hataman says they need at least 150 additional health workers for the immunization program alone, on top of the current frontliners already on duty for the city's various COVID-19 response programs. 
The mayor says Isabela de Basilan is able to function so far, all thanks to medical professionals who have agreed to do volunteer work for the city. The vaccination teams are an entirely different matter.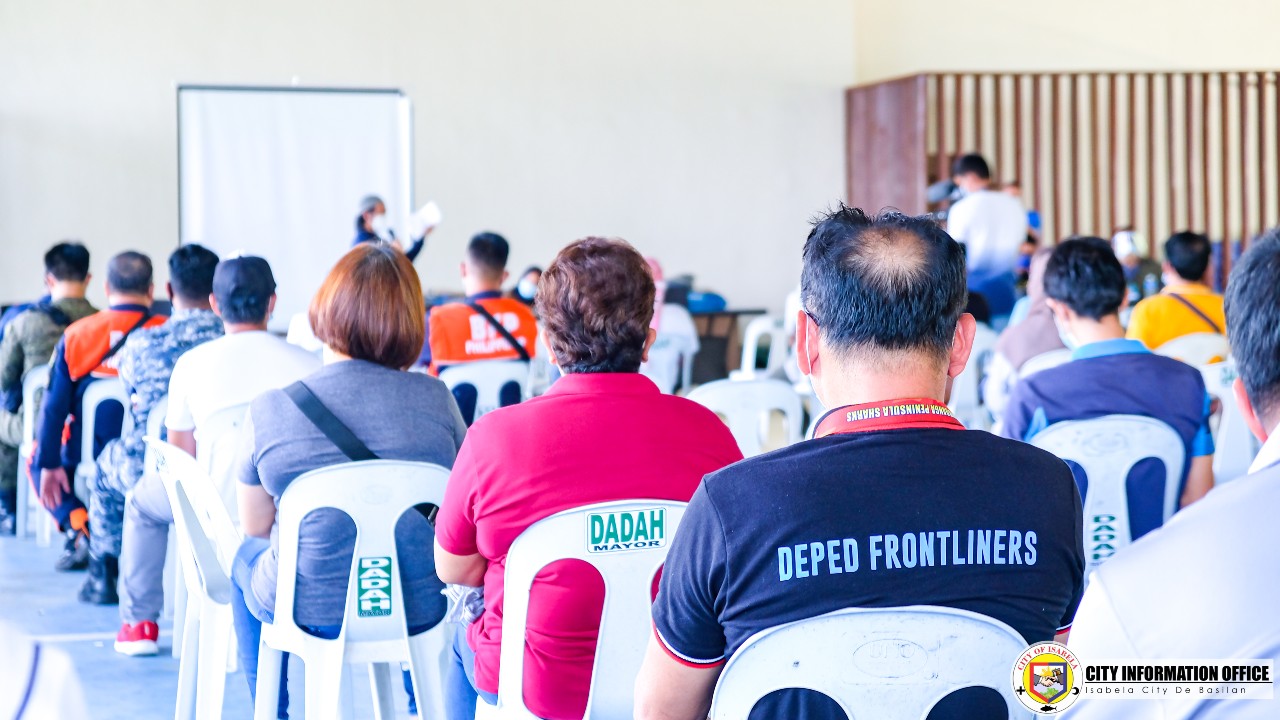 "Right now, with our COVID-19 response programs, we are already having a hard time. The people are overworked and they are really exposed to the virus, so you cannot tap them for the vaccination teams," Hataman said. "Our personnel will be one of our main challenges. I think we won't have enough."
For now, Hataman is working with city government officials not only to look for the necessary manpower but to ensure they are going to be well-compensated. The mayor says the LGU is figuring out what funds to realign in their 2021 budget to finance the compensation of their vaccination teams.
Fight vs fake news, fake vaccine threats
While Isabela City moves to secure its vaccine deal, the local government is also in the midst of a battle against two kinds of fakes: disinformation on the immunization program and the possible entry of counterfeit vaccines.
Hataman – herself a COVID-19 survivor – says one major challenge they are facing is convincing a majority of the population to have themselves vaccinated against the disease. 
The mayor says residents often ask for assurances that the vaccines are safe and that these will be given to them for free. Isabela City also has a large Muslim population, several of whom already fear the vaccines may contain pork products that they do not consider as halal or permissible.  
"This is something new for all of us. We don't have much to go on to compare what's really good in terms of efficacy and safety. All the reported side effects, mortalities are also a challenge for us. The concerns are always there," Hataman said. 
False claims about COVID-19 vaccines have been spreading like wildfire online, prompting Isabela City to use various platforms to counter the disinformation.
The LGU taps into 4 local cable TV channels as well its own weekly radio program to regularly make broadcasts aimed at quelling vaccine fears. Information materials by the DOH are being translated into local languages so more residents could read them. The city's official Facebook page also re-shares posts by the DOH and the World Health Organization. 
A series of fora on the vaccination program was recently launched to target frontliners, city government and barangay officials, youth leaders, and other sectors.
"We tell them many have already been vaccinated around the world and the side effects are similar to what people usually experience with existing vaccines for other diseases. We tell them there are enough studies to say the vaccines are safe," Hataman said. "We tell them we all want our lives to go back to normal. It's really on the messaging."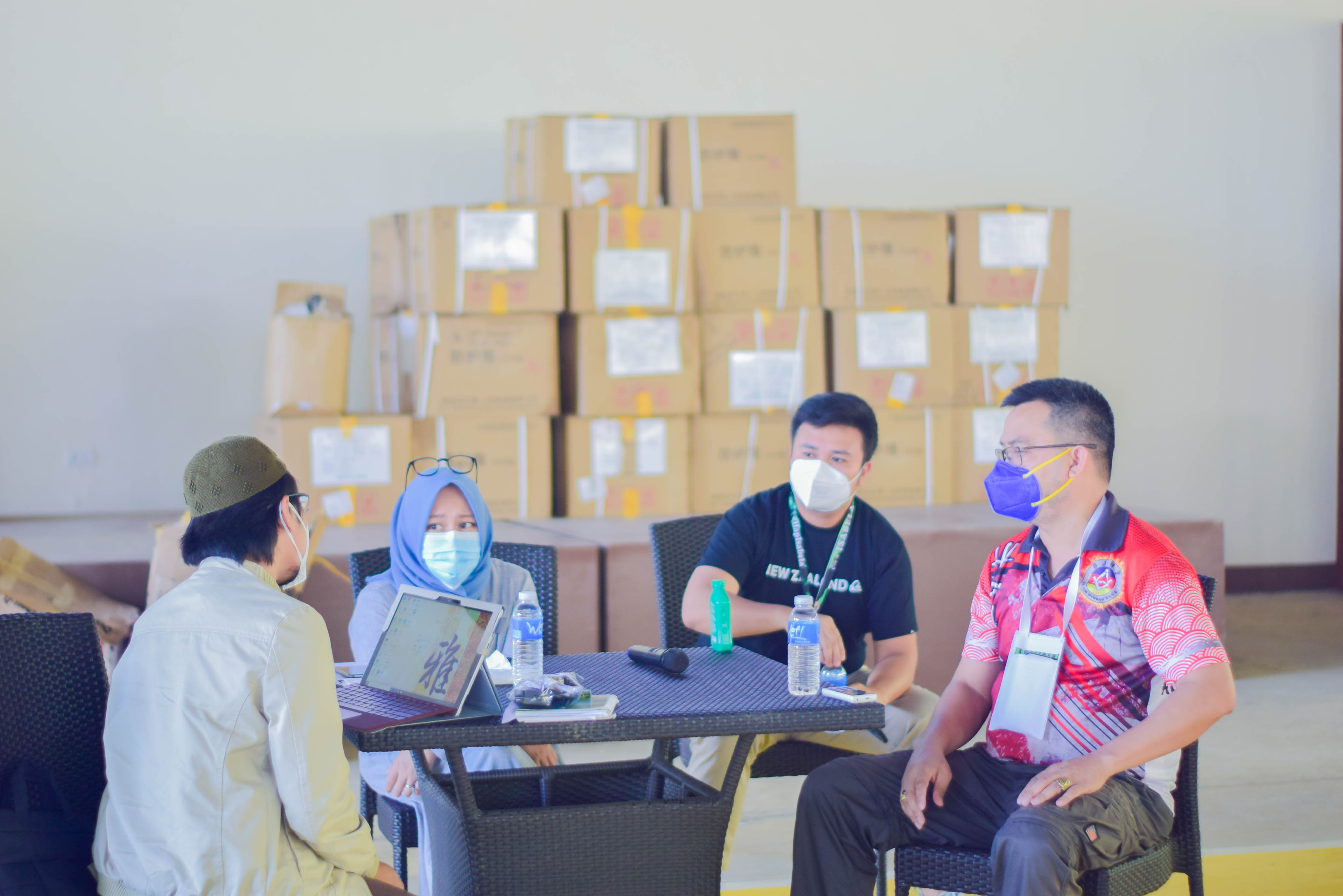 The possible entry of counterfeit COVID-19 vaccines is also a scenario that Isabela City is preparing for.
They are hoping the national government would help beef up security around Basilan's waters to prevent the smuggling of fake vaccines that could further harm their residents.
No fake supplies have so far entered the city, but reports of counterfeit COVID-19 medicines that were smuggled into the country in the past worries Hataman.
"One challenge we have been talking about is the possibility of fake vaccines. We are a backdoor here in the south, so we are anticipating that. We are asking help from the national government this early because we are afraid of what could happen," said Hataman. 
No one gets left behind
For now, Hataman says Isabela City is preparing for the worst case scenario: when the promised vaccines from the national government do not arrive on time – or do not arrive at all.
The mayor says this is why they are in talks with some companies that can possibly help source vaccine supplies for Isabela de Basilan. 
They have also started reaching to American drugmaker Moderna to help augment the supplies that would come in from AstraZeneca once the deal is finalized.
In the face of the crippling pandemic, Hataman follows just one principle: Isabela City cannot be left behind.
"The people of Isabela City cannot be abandoned. We have to stick to our targets, because our city should not be left behind," said the mayor. "In this time of pandemic, when our health and our lives are at stake, all else would take a backseat so we could prioritize the vaccination of everyone in Isabela." – Rappler.com
Also in this series: