The last two years under President Rodrigo Duterte are crucial in exacting accountability for the thousands killed under his administration
AT A GLANCE
Groups call on the United Nations Human Rights Council to help hold officials accountable for killings in the Philippines
With its credibility at stake, the logical next step would be for the Council to launch an independent investigation into the situation
Internal politics and diplomacy are huge factors in deliberations among UNHRC member-states that can influence decision-making
Failure to act means more deaths amid a persistent culture of impunity and a climate of fear, while an investigation sends a strong message to the Duterte administration
More than 3 years have passed since 35-year-old Miyok* was gunned down one summer night in Caloocan City. Bullets from a still unidentified man tore into his body and cut short the life he shared with his wife Jane*.
A police report from the incident is the only thing Jane has from that night. The police never released any case or in-depth investigation – just like many other incidents of killings under President Rodrigo Duterte.
"Wala rin naman mangyayari kung magfa-follow up ako ng kaso ng asawa ko dahil nga wala naman daw ebidensya at testigo," she told Rappler in a phone interview on Wednesday, September 16.
(Nothing will happen anyway even if I constantly follow-up with the police the case of my husband, because there were allegedly no witnesses or evidence.)
Jane is part of Rise Up for Life and for Rights, a group of mothers and wives whose loved ones were killed in Duterte's violent drug war. She said the group provided courage that they cannot muster alone, especially in the absence of developments in cases of extrajudicial killings.
"Sa apat na taon na patayan, hindi kami nakaramdam o nakakita na nagkaroon [ang Department of Justice] ng simpatya sa mga biktima, partikular sa mga mahihirap, wala naman silang ginagawa," Jane said.
(In the 4 years of killings, we never felt or saw sympathy from the DOJ, especially for the poor victims. They didn't do anything.)
Rubilyn Litao, coordinator of Rise Up, said the United Nations Human Rights Council (UNHRC) presents a sliver of hope for those left behind.
The calls for the international body to act strengthened recently, as killings have continued in the Philippines – despite a still raging pandemic.
"Itong [UNHRC] ay magiging malaking espasyo sa mga pamilya ng biktima para sa pagkamit ng katarungan sa darating na panahon," she told Rappler. "Sabi nga ng isang nanay, salamat at naniniwala sila sa amin."
(The UNHRC will be a wide space for bereaved families to seek justice in the future. As one mother said, we are thankful they believe us.)
The UNHRC will perhaps be able to finally give justice to Jane's husband and many others killed – something hard to achieve in a country where a climate of fear and a culture of impunity persist.
They know they cannot bring back their loved ones, but their persistent calls can prevent more deaths.
"Itong paghingi namin ng tulong mula sa kanila, para matigil na ang mga pamamaslang at para hindi maulit at maramdaman ng ibang pamilya ang sakit," Jane said.
(This call for help is meant to put a stop to the killings so that other families are spared from this pain.)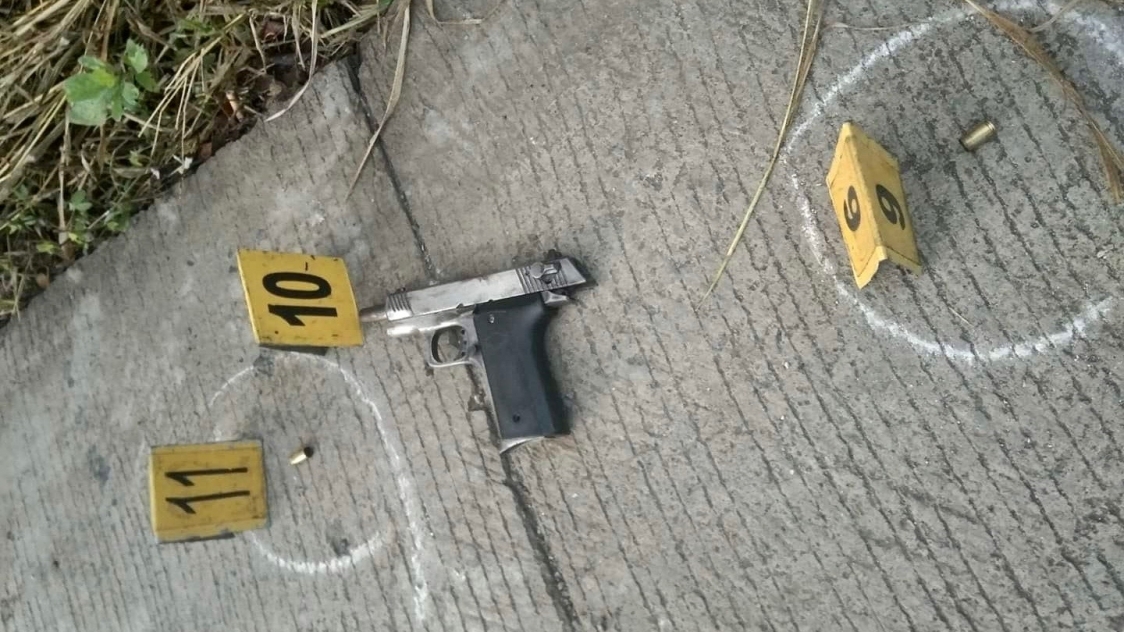 More dead bodies
The UNHRC has convened for its 45th Session on September 14 that will last until October 6. The days are expected to be intense, with member-states tackling several big human rights issues across the world.
The situation in Belarus is part of the agenda, after the Council approved a proposal by the European Union to hold a rare urgent debate on September 18 over allegations of abuses amid the tension.
There will also be a discussion on the treatment of Rohingya Muslims, based on the report from the independent international fact-finding mission on Myanmar.
Human rights groups hope that the killings in the Philippines will also be put on the agenda, and that it will lead to concrete actions from the Council.
There is no other time for action but now, Karapatan secretary-general Cristina Palabay told Rappler.
"The [recent session of the UNHRC] is important because decisive and meaningful action of the HRC can help deter further and worse human rights violations in the Philippines," she said.
"Postponing action or furthering inaction may mean immense impacts on the climate of impunity in the Philippines," Palabay added.
7,884
People killed in anti-drug police operations between July 1, 2016 and August 31, 2020, according to the Philippine National Police
134
Human rights defenders killed since July 2016, according to the Commission on Human Rights
50
Lawyers, judges, prosecutors killed since July 2016, based on monitoring by Rappler
Latest available figures from the Philippine National Police show that there have been 7,884 deaths during police operations from July 1, 2016 to August 31, 2020.
This, however, does not include the victims of vigilante-style killings, which human rights groups estimate to have reached more than 27,000 already. (READ: The Impunity Series)
The drug-related deaths exist alongside the number of human rights defenders, lawyers, and local chief executives slain by still unidentified suspects over the last 4 years. (READ: Duterte ushers in new level of danger for activists, human rights defenders)
Carlos Conde, Human Rights Watch (HRW) Asia researcher, said that it is important for the Council to match reports from the ground with action since it is part of its mandate.
"Unfortunately, HRC inaction can only mean more people dying and more people being harmed in the Philippines," he said in an email.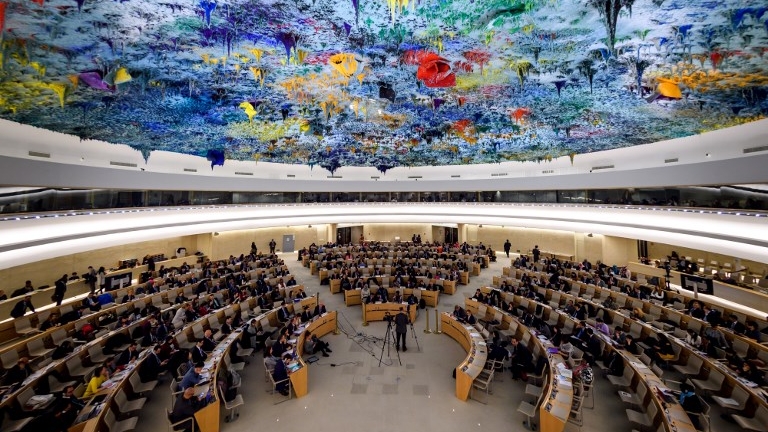 Credible next step?
Laila Matar, HRW deputy director, said the bare minimum action is to ensure continued and enhanced monitoring, "with a view of accountability."
But since there are already indications that the situation is not getting better, "principled and credible" action would be to launch an international investigation into the extrajudicial killings.
It is the "appropriate tool" for the already widespread and systematic killings and the lack of accountability fueling the culture of impunity in the Philippines.
"Such an investigation would send a strong message to the Duterte administration that they will not get away with their horrific violations, and would be a significant step towards accountability for the thousands of victims of the drug war in the country," Matar told Rappler in an email.
The UNHRC has all the reasons to take the next step against the killings in the Philippines, according to many human rights groups.
On September 14, during the opening of the 45th session of the Council, UN High Commissioner for Human Rights Michelle Bachelet said there is an urgent need to revoke policies that have led to killings.
This wasn't the first time Bachelet spoke up about the Philippine situation.
In fact, her office already released a scathing report which said that Duterte's focus on "real and inflated" security threats have led to serious abuses.
The report also indicated that killings in the country were possibly triggered by the President's violent rhetoric, adding that this "may have had the effect of encouraging, backing or even ordering human rights violations with impunity."
Presenting the report before the UNHRC during its 44th session in July, Bachelet further emphasized that Duterte's drug war is being carried out without regard for the rule of law and human rights.
The report affirmed the culture of impunity criticized by human rights groups in the Philippines. It is authoritative and contains information drawn from both government and civil society organizations.
But the UNHRC is yet to concretely act upon the recommendations of Bachelet and her office, which included the possibility of exploring international accountability measures.
"Without follow-up, the report – containing horrific widespread and systematic violations that have been encouraged from the very highest levels of government – risks gathering dust and failing to lead to accountability for perpetrators and justice for victims," Matar said.
Another worst-case scenario, Conde said, is for the UNHRC to exonerate the President by disregarding the violations in Bachelet's report.
"But that would deal a severe blow to the integrity and credibility of the HRC, given the well-known situation in the country that its own OHCHR [Office of the High Commissioner for Human Rights] documented, albeit preliminarily," he said.
Local mechanisms not working
An inquiry established by UNHRC ensures an independent and impartial look into the killings, without any semblance of influence from the government in question – a key factor missing in domestic mechanisms.
In a statement on Monday, September 14, human rights groups expressed their disappointment and rage over the "fruitlessness and ineffectiveness" of domestic accountability measures.
"Rather than help, these government bodies have even contributed to the infrastructure of impunity and miscarriage of justice against the victims of human rights violations," the groups said.
Their frustrations are not unfounded.
The Philippine government has consistently denied reports of massive human rights violations in the country.
PNP chief General Camilo Cascolan on September 7 said that there are no extrajudicial killings in the country, and that "it's not only the criminals who are being killed here."
In June, Malacañang said it cannot fully implement the recommendations of Bachelet because of "the faulty conclusions on which they were premised."
Only one case has led to a conviction – the killing of 17-year-old Kian delos Santos in 2017. Beyond this, thousands of killings have been left unsolved mostly attributed to systematic gaps, a Rappler analysis found.
The Supreme Court, meanwhile, is yet to decide on two petitions seeking to declare Duterte's war on drugs unconstitutional. The petitions were filed in 2017.
Bachelet's June report also highlighted the reality that there is a "failure of domestic mechanisms to ensure accountability thus far."
Speaking before the HRC in July, the Duterte goverment announced the creation of an inter-agency panel that is expected to reinvestigate the deaths in police operations.
The panel created by the Department of Justice, however, was widely-perceived by many groups as superficial, given the government's track record when it comes to dealing with reports of extrajudicial killings.
On September 14, Bachelet said her office is still "seeking details…so we can advise and assess the [DOJ] review panel's scope, process and efficacy."
For the Commission on Human Rights (CHR), state authorities must do all that is necessary to end impunity, as it is their obligation to do so.
"Independent and credible investigations of all cases of alleged human rights violations can be undertaken both domestically and internationally, and the state must show that it is willing and able to guarantee that all perpetrators are punished and that all victims will receive justice," CHR Chairperson Chito Gascon said.
Internal politics as obstacle
But even if the situation already merits an investigation, one important factor to consider is how member-states will approach the issue among themselves.
Internal politics, after all, is a huge factor in the UNHRC. While there are countries who walk the talk when it comes to rights violations, there are also members who will try their best to oppose possible measures.
"We have to take into account the fact that the HRC is made up of members who don't necessarily see eye to eye on human rights and who have their own issues with human rights back home," Conde said.
Allies are expected to side with the Philippines, as China did during the voting on the Iceland-proposed resolution against the spate of killings in the country in 2019.
China, also facing intense criticism of its abuse of Uyghurs, is currently not a member of the UNHRC this year. But it still yields influence over other member-states.
"But the fact that democracies, particularly from the West who value human rights, are also dominant at the HRC is a reason to remain optimistic," Conde said, adding that it is important for democratic countries to follow through with actions.
There is also the issue of the Philippine delegation openly denying allegations of extrajudicial killings, with government officials allegedly "lashing out" against Filipino human rights activists.
There are also reports that they accused other countries of "bullying" the Philippines.
The effort of the Duterte administration to present false narratives is to be expected. But this "defense" should be no match to the strong calls for accountability from groups that have long documented killings and rights abuses in the country.
"We hope that governments, the members and observers in the Council, can see through the lies, smoke and mirrors, of the Philippine government," Palabay said.
At the end of the day, the credible reports of violations, first-hand accounts of victims, should be enough for the UNHRC and its member-states to "put human rights over politics, resist the Philippines pressure, and misinformation campaign."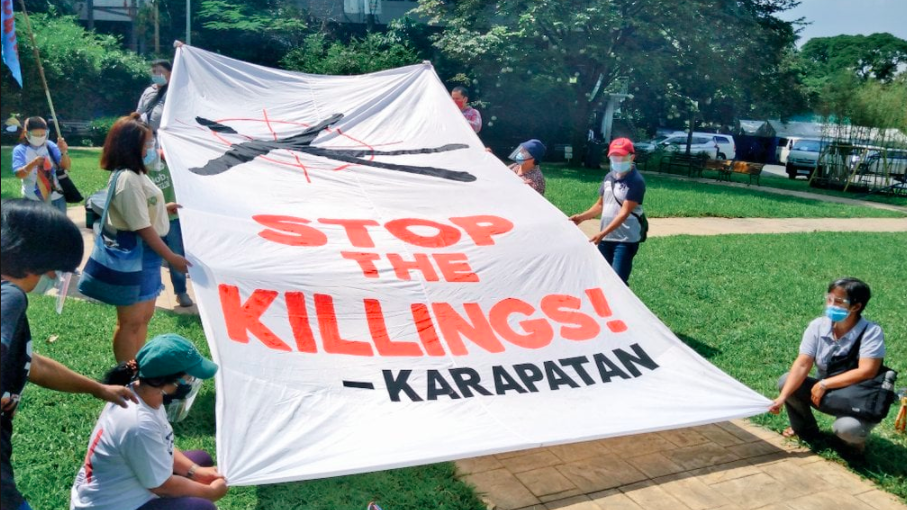 More pressure
In 2016, President Rodrigo Duterte vowed things will be bloody as he rallied against criminality. His statements promising carnage were met with cheers and applause.
What followed were 4 years of unending violence, lifeless bodies slumped on streets and narrow alleys, and thousands of orphaned children and widows.
Lives were upended by the intense crackdown on illegal drugs, with already impoverished families losing breadwinners, pushing them deeper into poverty, which the President promised to help them escape from. (READ: War against drugs or war against poverty?)
There are less than two years left in the Duterte administration, a period which groups call crucial, to exact accountability from those responsible for massive human rights violations.
Conde said it will really be shameful for the Council not to act before Duterte's term ends. But as long as the Philippines remains a member of the UN system, it can still be subjected to available measures.
Aside from the HRC, the Duterte government is facing an impending action from the International Criminal Court. In December 2019, ICC Prosecutor Fatou Bensouda said her office aims to reach a decision in 2020 on whether or not to open a formal investigation into the killings under the Duterte presidency.
Bensouda opened a preliminary examination into the drug war in February 2018, to which Duterte responded by withdrawing from the ICC as a member-state.
The President has since publicly lambasted and threatened Bensouda and any person who has opposed his violent policies. (READ: Duterte's war on dissent)
Despite this "strong" front, Palabay believes that, in one way or another, the administration is already feeling the effect of the actions of the international community.
"We expect them to squirm and to evade accountability, we also know that they can never evade justice, the one exacted by the Filipino people and peoples all over the world," she said.
Will the UN Human Rights Council finally add to the pressure against killings in the Philippines? – Rappler.com