'Papatayin na ako ng mga pulis,' Vincent Adia says two days before he survives a vigilante execution and gets killed by a gunman hours later at the hospital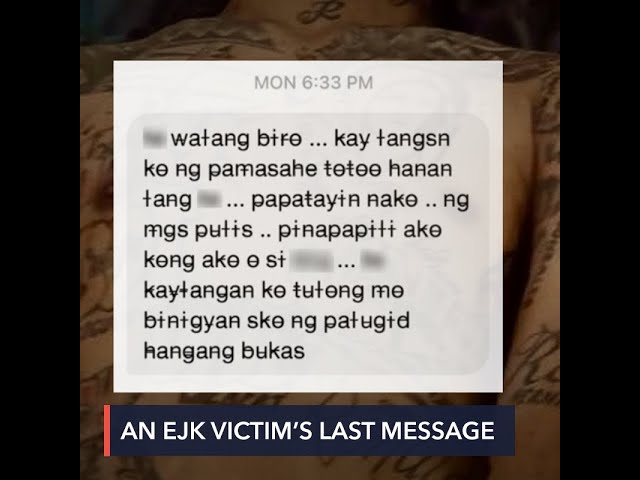 "Papatayin na ako ng mga pulis (The police are about to kill me)."
These were some of the last words said to one of the closest friends of Vincent Adia, the 27-year-old man who survived a vigilante execution only to be slain by a gunman at a Rizal hospital.
"Walang biro. Kailangan ko ng pamasahe. Totohanan lang. Papatayin nako ng mga pulis. (I am not joking. I need money to travel. I'm telling the truth. The police are about to kill me)," Adia said through Facebook Messenger to Theo*, one of his closest friends, on Monday, November 2.
Vincent added: "Binigyan ako ng palugid hanggang bukas (I was given a deadline until tomorrow)."
Two days later, Vincent was killed in Angono, Rizal. He was shot 3 times, labeled a "pusher" but he survived. At the hospital hours later, a gunman walked in and killed him with two bullets to his body.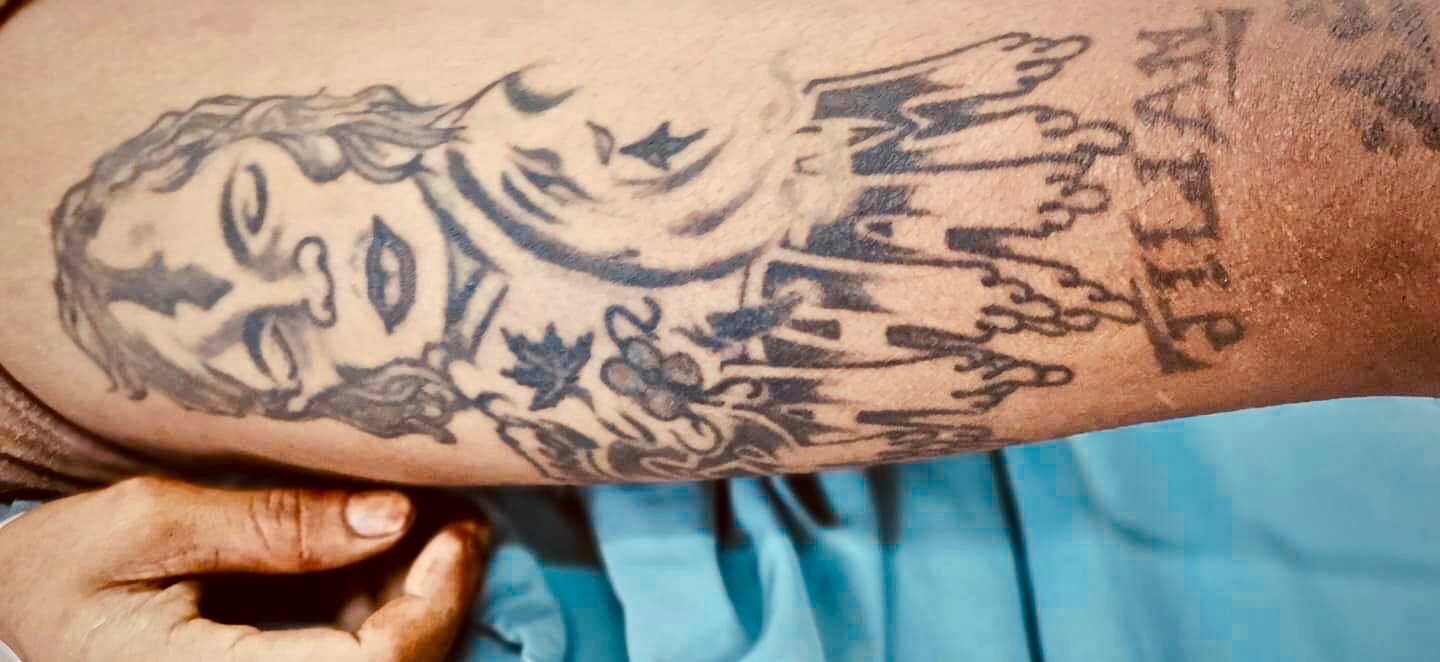 Rappler was given access by Theo to his Facebook chatbox with Vincent, deciding to share the messages after finding out about his brutal death.
"Hindi ako naniwala kaagad noong binasa ko. Sana nirespondehan ko. 'Di ko nireplyan. Naisip ko baka napapraning lang ito," Theo told Rappler in a phone interview on Thursday, November 5.
He added: "Guilty na guilty ako kasi 'di ko napakinggan. Hindi ko nabigyan ng pasan (I feel very guilty because I wasn't able to listen to him. I wasn't able to help him)."
Theo was a friend of Vincent's for almost a decade. They met through common friends in Antipolo in early 2012 and eventually formed a circle that was prone to vices, even drugs. Theo lost touch with Vincent when he was jailed later the same year, but they reconnected in the months leading up to his death.
The messages provide the first documented last words of a vigilante killing victim directly implicating the police. They also provide a glimpse of the last days of Vincent's life before he was killed as he was lying defenseless on a hospital bed. (READ: The Impunity Series)
A witness of the hospital killing earlier told Rappler that before Vincent was killed, policemen were "going in and out" of the emergency room insisting on taking Vincent under their custody without a warrant. Minutes after the police left – supposedly to look for Vincent's family – the gunman slipped into the hospital and shot Vincent dead.
Angono police chief Major Richard Corpuz told Rappler that it was a case of "salisihan" (bad coincidence).
Responding to Rappler's request for comment on the story on Monday, November 9, Rizal police chief Colonel Joseph Arguelles said in a text message that the possibility of Adia being a victim of extrajudicial killing "is also included in our own investigation." He added that "all angles and issues raised are taken into consideration."
He did not elaborate.
A case of palit-ulo?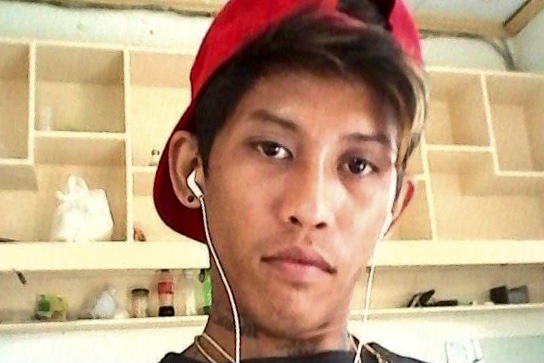 Vincent's final message pointed to a scheme allegedly resorted to by rogue policemen in the Duterte administration's drug war: palit-ulo (exchange of heads).
The term refers to police, or persons believed to be policemen, threatening a drug suspect with jail or death unless he or she coughs up information on another suspect they could arrest or kill – a head in exchange for someone else's.
Palit-ulo allegedly involves policemen arresting a family member or friend of drug suspects who could not be found in the hopes of being able to hunt them down.
In his last message to Theo, Vincent said this: "Pinapipili ako kung ako o si Edgar*. Kailangan ko ng tulong mo (I was ordered to choose between me and E. I need your help)."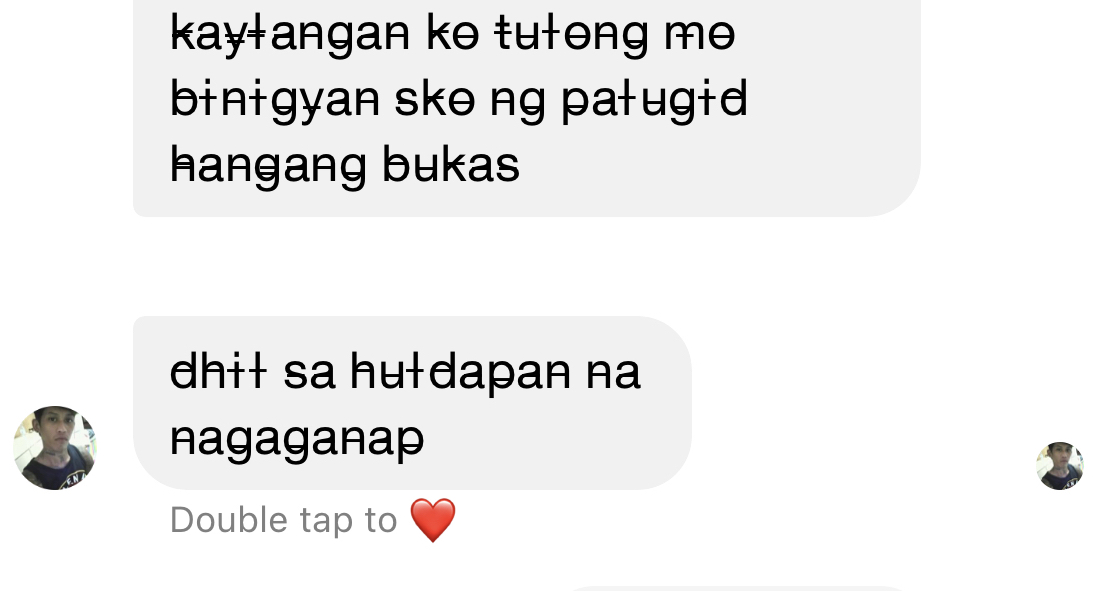 The Edgar whom Vincent was referring to is a friend who was also a former convict residing in Antipolo.
Rappler was told that Edgar worked as a for-hire driver and earned money on the side by selling food. This could not be independently verified. We tried to track down Edgar and others who might know him but have yet to receive replies as of posting.
Rappler also sought to confirm from Antipolo police chief Lieutenant Colonel Alvin Consolacion that Edgar was included in the drug list. He has yet to reply and return our calls as of posting. We will update this story once he does.
Vincent told Theo in his last message that the threat came "dahil sa huldapan na nagaganap (because of the hold-up incidents that were happening)."
Speaking with Rappler in a phone interview on Monday, Angono police chief Corpuz said the investigation is already with the Rizal provincial police because Vincent was not from Angono. He added that robberies and theft were not a concern in his jurisdiction.
"Wala akong alam diyan. Nagulat ako," Corpuz said. (I don't know anything about that angle. I was taken by surprise.) The municipality of Angono and Antipolo City are neighboring areas.
Data from the Antipolo City Police Station show that robbery and theft have been on a steady decline after a peak in 2017. But a close look at the monthly 2020 data shows a rise in both incidents after pandemic quarantine restrictions were imposed in March – from June to October, before Vincent was allegedly threatened by police.
Change of life?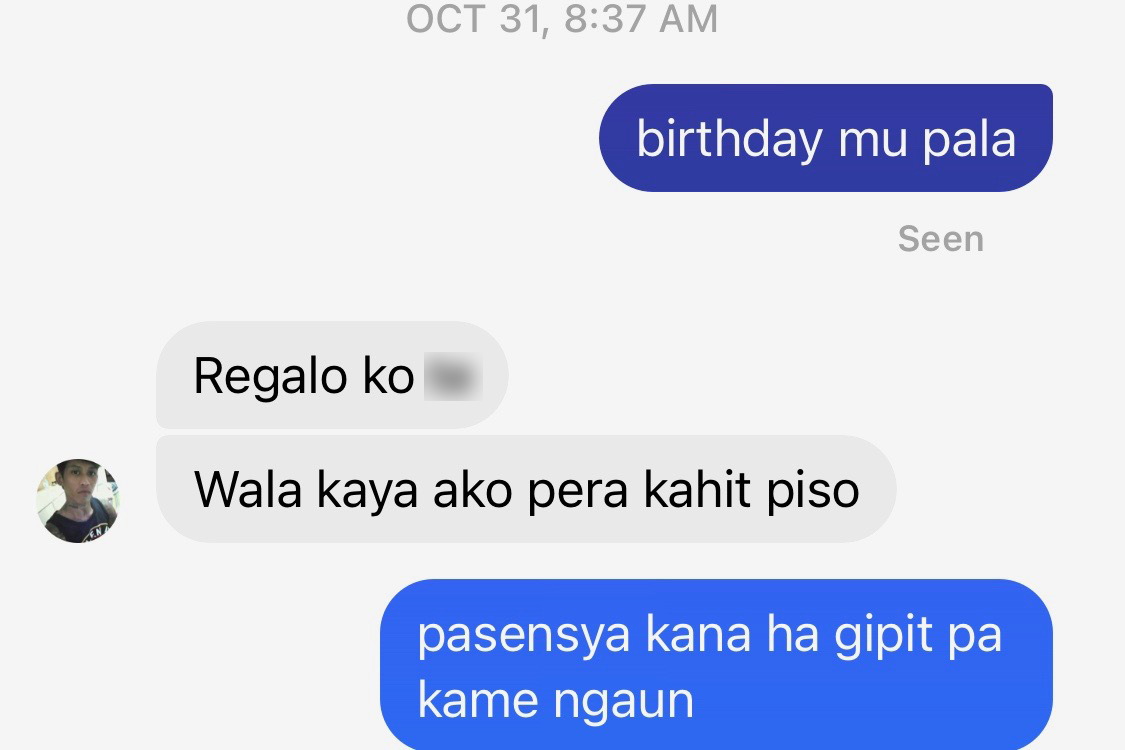 His recent interactions with Theo also suggested that Vincent wanted to turn over a new leaf and – showing restlessness and desperation at times – the need to find a place to escape and settle. (READ: No 'real number' on drug rehab: Here's why)
Theo said Vincent got into petty crimes again after he was released from prison. This was confirmed by other friends. Theo disclosed, too, that as recently as March, Vincent was looking for illegal drugs.
"He was asking about drugs. I told him that I had quit doing that for a long time. I told him to change. He joked that because of drugs, he wouldn't be infected with the coronavirus," Theo said.
The pandemic did not stop the police-led anti-drug campaign and the killings by vigilante shooters. According to police data obtained by Rappler, the Philippine National Police (PNP) killed 623 suspects in police operations from January to August 2020.
Theo said that in October, he bumped into Vincent in downtown Antipolo and asked him how he has been. Vincent asked for money to get a driver's license. He told Theo that he wanted to be a delivery boy. Surprised about the prospect, Theo gave him P500 ($10).
On his birthday on October 31, Vincent reported to Theo that he went to church that day.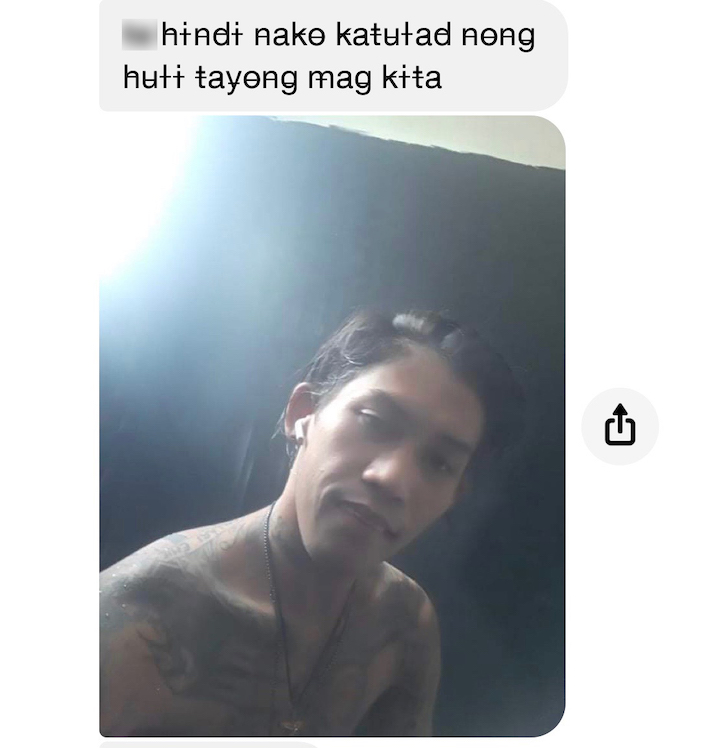 On Monday morning, November 2, Vincent sent Theo a selfie that showed him sporting a new haircut. He asked Theo to hire him as a house helper, as he could not find a job. His plan to become a delivery boy failed to push through.
"Baka naman kailangan mo ng boy jan. Amponin mo na muna ako," he said in their Facebook chat. (Maybe you need a house boy there. Adopt me for now.)
He nudged Theo to take him in, saying, "Ang hirap ng lagay ko. Hindi ko alam kung saan ako pupunta." (My situation is very difficult. I don't know where to go.)
Vincent also said in his message: "Wag kang mag isip ng kung ano-ano. Gusto ko muna lumayo sa amin…Gusto ko na rin tahimik ang buhay ko (Don't take this the wrong way. I want to go away from our place for now…I already want a peaceful life)."
Theo declined, saying that he also did not have enough money. Vincent replied with a crying emoji.
Anthony Arevalo, a friend of Vincent whom he met in jail, said it was possible for Vincent to have wanted to change his life because he had done it before.
When Vincent was released from prison, he worked as a construction worker, fixing ceilings of hotels. They even joined a Christian reformation group while inside jail, he added.
"Wala akong idea kung anong dahilan kung ba't ganyan ang nangyari (I have no idea why that's what happened to him)," he said in a text message on Thursday, November 5.
Arevalo recalled Vincent even telling him while they were in prison that Vincent had planned to become a policeman someday.
Can police probe themselves?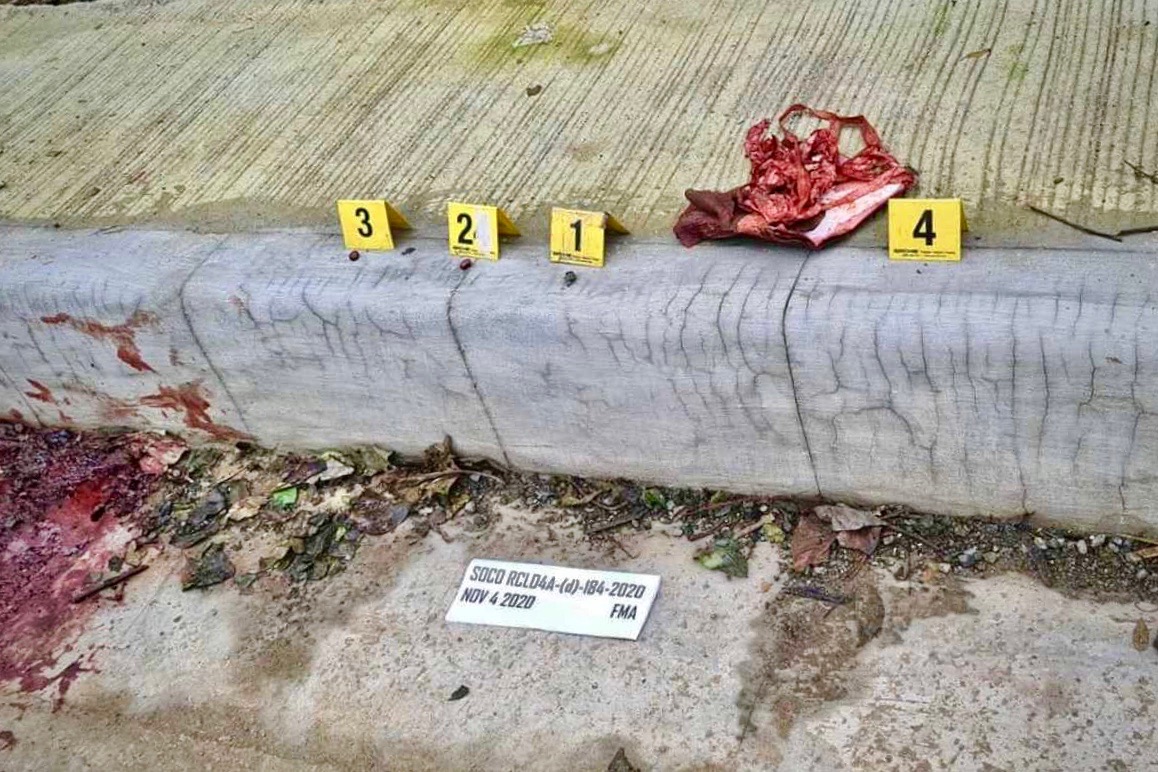 The case of Vincent Adia's brutal death comes at a time of major movements in the PNP, that it could very well be sidelined.
Top cop General Camilo Cascolan is set to retire on Tuesday, November 10, as he reaches the mandatory retirement age of 56. It is expected to trigger a reshuffling of top officials in the PNP.
The case would then become an open case for his successor: Major General Debold Sinas, who rose as the Metro Manila police chief after leaving the Central Visayas police command with hundreds of unsolved killings.
Before his departure from office, Cascolan had defended the Rizal cops, citing their repeated defense when it came to allegations of police abuse: the presumption of regularity.
In its probe into its own men in Angono, the PNP opted not to relieve any of the personnel who left minutes before the gunman entered the Angono hospital to kill Vincent – a fiasco which the PNP has been characterizing as a fatal mistake that none of the cops had intended to commit.
"We have to presume, of course, that our policemen did our best also. For any wrongdoing that they have done, we will never tolerate it," Cascolan said in an interview with reporters in Camp Crame on Friday, November 6. – Rappler.com
*Editor's note: Rappler used aliases for the security of Theo and Edgar. We also covered the mentions of Theo and Edgar's names in Vincent Adia's chat messages for the same reason.