This is AI generated summarization, which may have errors. For context, always refer to the full article.
We ask health experts to tell us how they would approach common holiday activities and what their plans are to safely celebrate the season
The COVID-19 pandemic has forced thousands to limit their contact with others and public spaces for over a year, but with the holiday season in full swing, is there a way to safely celebrate Christmas and New Year's?
We asked health experts to tell us what they would and wouldn't do when it comes to common holiday activities like Christmas shopping and gatherings, and how they might celebrate this time of year instead.
Health Undersecretary Maria Rosario Vergeire has been one of the faces of the Department of Health during the pandemic, providing a calm and steady voice explaining the latest situation in the Philippines. Aside from her role as spokesperson, she oversees the DOH's management of data related to the pandemic and heads its diagnostics group.
Dr Anna Ong-Lim is the Division Chief of the Infectious and Tropical Disease, Department of Pediatrics at the University of the Philippines College of Medicine. Ong-Lim is also a member of the Healthcare Professionals Alliance Against COVID-19 (HPAAC), the country's largest group of health workers that assists the DOH in responding to the pandemic.
Dr Melvin Sanicas is physician-scientist specializing in vaccines, infectious diseases, and global health. 
Dr Jose Acuin is the chief medical officer of Asian Hospital, which caters to COVID-19 patients 
Andi Licaros is the chief executive officer and president of Asian Hospital.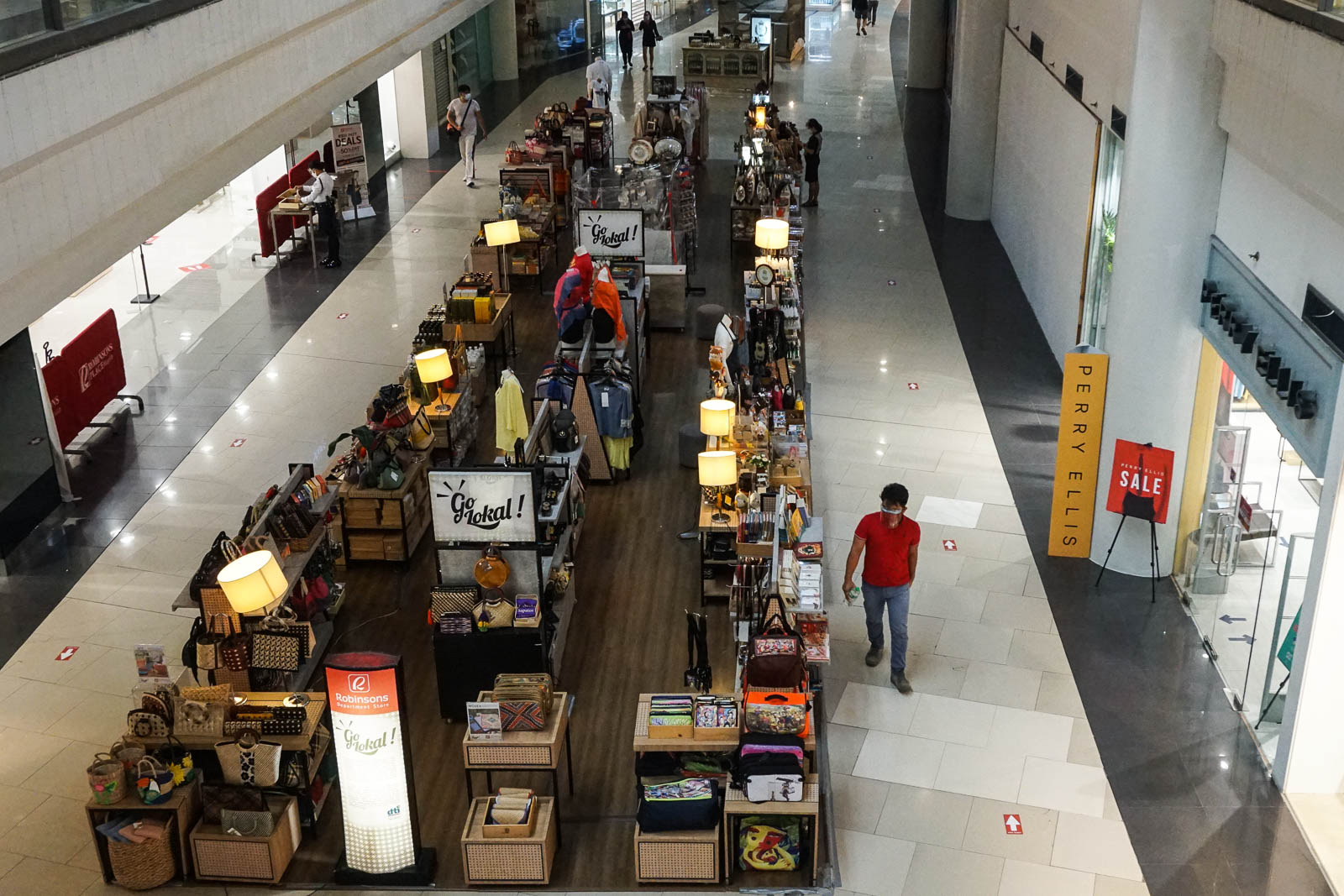 CHRISTMAS SHOPPING
Would you shop inside a mall?
Vergeire: As much as possible, avoid shopping in the mall especially when it's expected to be crowded. Online shopping would have the least risk of transmitting COVID. If circumstances won't allow avoiding physical shopping, wear face masks and face shields at all times in all places; wash your hands or use alcohol, especially after touching surfaces; observe physical distancing of at least one meter; and avoid direct contact, like handshakes. Engaging with new people (e.g. other shoppers, mall employees, etc) also raises your risk.
Ong-Lim: I would prefer to shop in a place where I can implement as many of the "Apat Dapat" (4 musts) reminders. In case it's not possible to implement all 4 recommendations, then I would target to comply with 3.
The Apat Dapat reminders are:
A – Air circulation (outdoor activities are much safer than those indoor)
P – Physical distancing (A one-meter distance reduces the risk of transmission by up to 80%)
A – Always wear face mask and face shield
T – Thirty minutes interactions or less
Sanicas: No. Crowded and closed close-contact settings equals high risk. 
Acuin: Yes, as long as there is a low density of shoppers and observing brief stays inside shops.
 Licaros: No, online only.
Would you shop in an outdoor market?
Vergeire: Activities held indoors or in enclosed spaces with no mechanisms to introduce fresh air put individuals at risk of contracting the virus. Hence, outdoor shopping where there is open ventilation is preferred over indoor shopping.
Ong-Lim: Although the preference would be an outdoor venue, if this was crowded, then going to a mall during a less crowded time, where I can efficiently do all the necessary errands, might actually be an equally valid option.
Sanicas: Yes. Outdoors equals lower risk.
Acuin: Same as for a mall, only if there is low density of shoppers and observing a brief stay.
 Licaros: No.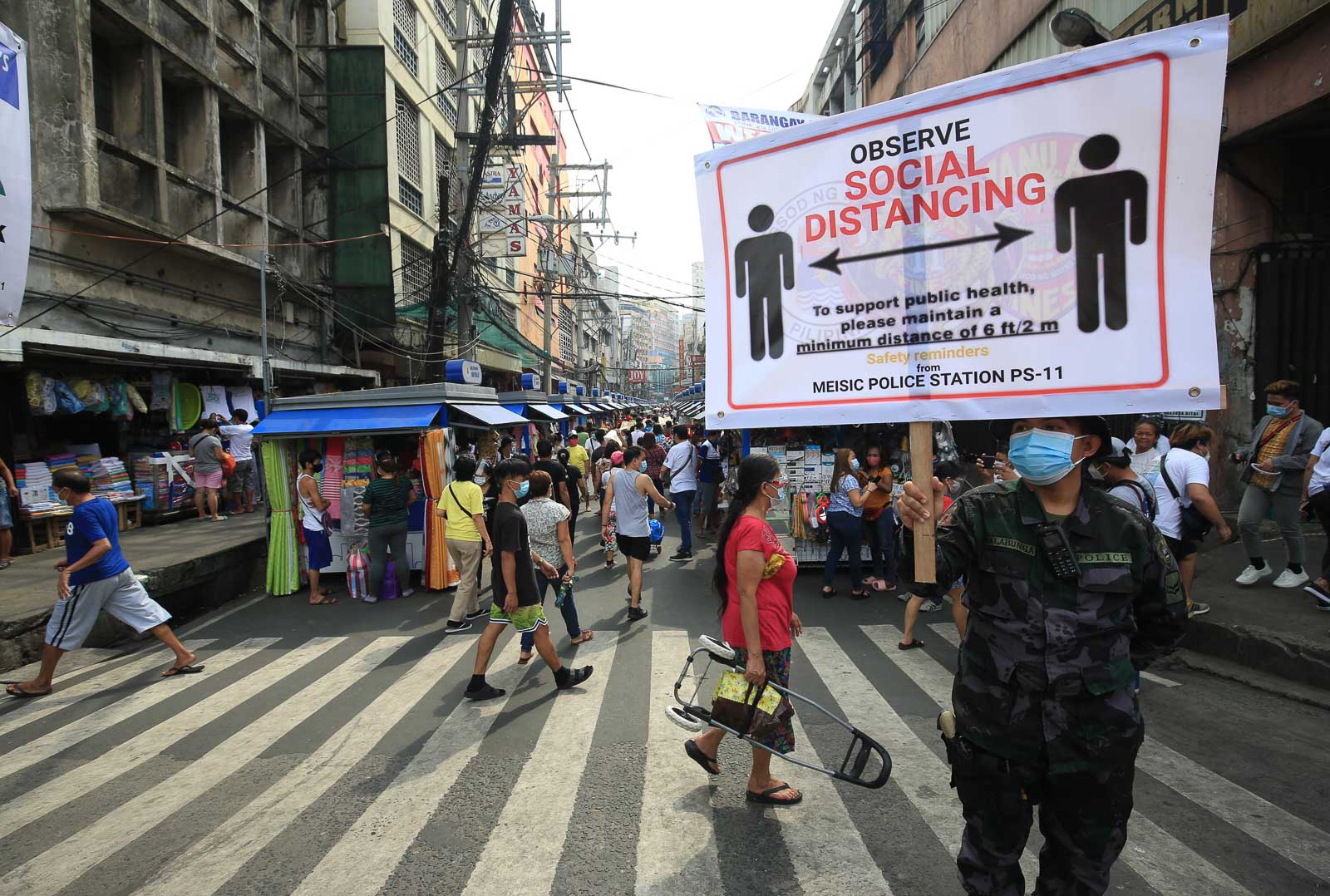 How long would you stay out for?
Vergeire: There is not enough evidence to determine the length of time that can be spent outside. However, spending more time with people who may be infected increases your risk of becoming infected.
Ong-Lim: I would try to keep my stay to under 30 minutes.
Sanicas: Less than 30 minutes.
Acuin: 1 hour.
Licaros: 1 hour.
What are your "musts" to bring when going out?
Vergeire: Always wear the appropriate personal protective equipment (face mask, face shield, etc) and practice good hand hygiene (handwashing or disinfection using alcohol-based sanitizers). A costume mask is NOT a substitute for a face mask.
Ong-Lim: Face mask, face shield, and alcohol,
Sanicas: Mask, hand sanitizer, goggles, and credit card for contactless payment.
Acuin: Mask, shield, alcogel, clean hanky, big ecobag if going to the grocery.
Licaros: Mask, face shield, and alcogel.
HOLIDAY PARTIES, GATHERINGS
Would you attend a party with family members or friends?
Vergeire: We advise the public to avoid doing activities that are considered high-risk such as holding large gatherings. Instead, we advise people to choose alternative online activities to prevent the spread of COVID-19.
Ong-Lim: It's important to define "party." We need to change paradigms and understand that big indoor gatherings going on for many hours and with long meals are no longer acceptable. If the "party" was an outdoor get-together without a meal (so at minimum of 3 recommendations of "Apat Dapat" could be implemented), I would consider attending this event.
Sanicas: Only with family. Keep the social bubble small. Friends have their own families and friends and their family members have their own friends. 
Acuin: No, I won't attend any party outside our family bubble of 10 people.
Licaros: No.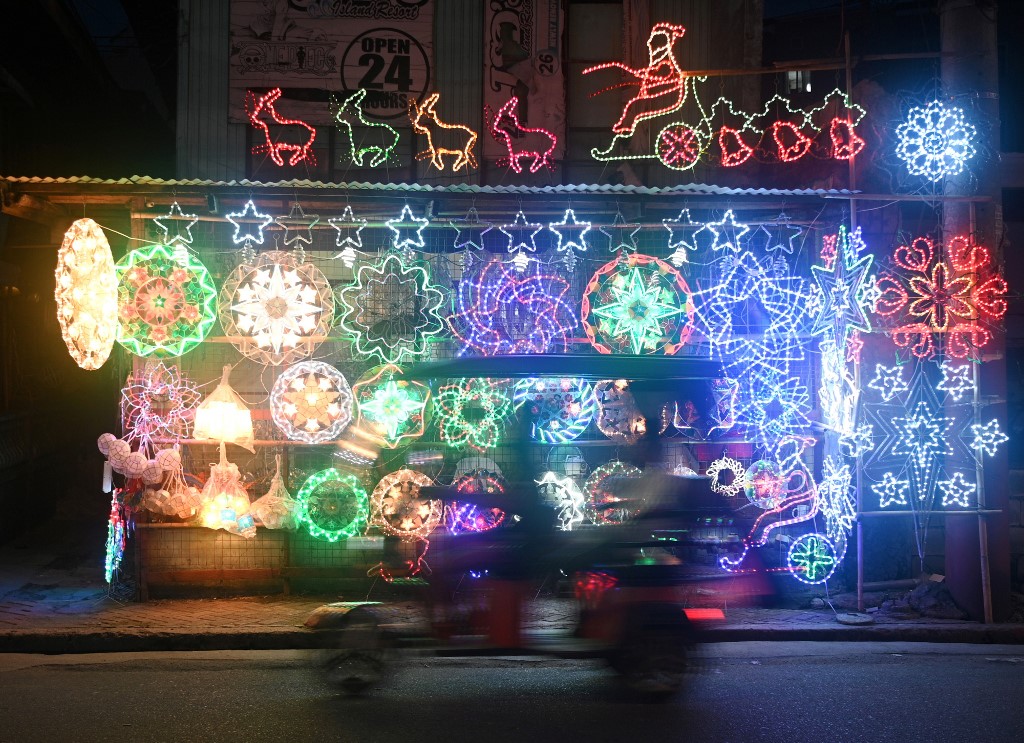 What should be the maximum number of attendees?
Vergeire: Limit the number of people in family and social gatherings and activities, preferably people within the same household. All activities must observe the restrictions on mass gatherings…wherein activities in areas under general community quarantine (GCQ) are allowed a maximum of 10 individuals, while activities in areas under modified GCQ are allowed a maximum of 50 individuals.
Mass gatherings are not permitted in high risk areas or areas under enhanced community quarantine.
Ong-Lim: The question of the number of people is actually quite arbitrary. The main consideration would be whether physical distancing could be maintained in the venue.
Sanicas: I would say the numbers about groups and maximum numbers of people are different for indoor and outdoor ones and depends on the local situation. Indoors less than 10, Outdoors 10 to 20.
How would you hold a small party in a safe way, if ever?
Vergeire: We advise the public to avoid doing activities that are considered high-risk such holding large gatherings. Instead, we advise people to choose alternative online activities to prevent the spread of COVID-19.
Aside from the wearing of face mask, proper hand hygiene, and physical distancing, we also advise the public to:
Limit the number of people in family and social gatherings and activities, preferably people within the same household.
Avoid activities that require travel to areas with higher quarantine classification. This is where calling in via mobile apps that have video conferencing features might come in handy. It's better to keep everyone safe.
Keep activities as short as possible.
Avoid high-touch surfaces and ensure cleanliness of surroundings.
Pre-plated food service is encouraged as buffet-style food service may increase contact among individuals.
Proper disinfection of surfaces is encouraged.
Ensure proper ventilation of an activity's venue.
If sick, stay at home and avoid social gatherings.
If an individual is vulnerable to disease, participation in large social gatherings and risky activities must be limited.
Sanicas: Use disposable plates and utensils, individually-wrapped snacks and treats, single serving drinks, hand sanitizers, hand-washing stations, good ventilation or air circulation/frequent air exchanges.
Acuin: No small parties for me.
Licaros: Packed solo meals, 2 meters apart, no singing, only exchange of pleasantries, no hugging and embracing. 
What science about the pandemic shaped your decision?
Vergeire: COVID-19 is an infectious and communicable disease. That being said, the risk increases with closer and longer interaction with other individuals. Studies have already shown that 1) mask wearing 2) Proper hand hygiene, and 3) physical distancing reduces transmission of the virus.
Ong-Lim: An understanding of how transmission occurs would be the important parameter on which my decisions would be based.
Sanicas: Asymptomatic and pre-symptomatic transmission. Aerosol transmission can occur in specific settings, particularly in indoor, crowded and inadequately ventilated spaces.
Acuin: COVID-19 trends and the controlled simulation of viral spread.
Licaros: The fast rate of infection and the high death rates among immunocompromised and co-morbid patients. 
RELIGIOUS ACTIVITIES
Would you physically attend Simbang Gabi?
Vergeire: Attending in-person religious activities held indoors, in enclosed spaces with the number of participants exceeding that of the recommended limit is considered high risk. A better alternative is to attend religious activities online.
Sanicas: Only if the church or chapel is big enough for people to be at least 6 feet away from each other and if the church is not closed (has good ventilation). Of course, I will be wearing a mask – the right kind, with no valve. 
Acuin: No.
Licaros: No, online only.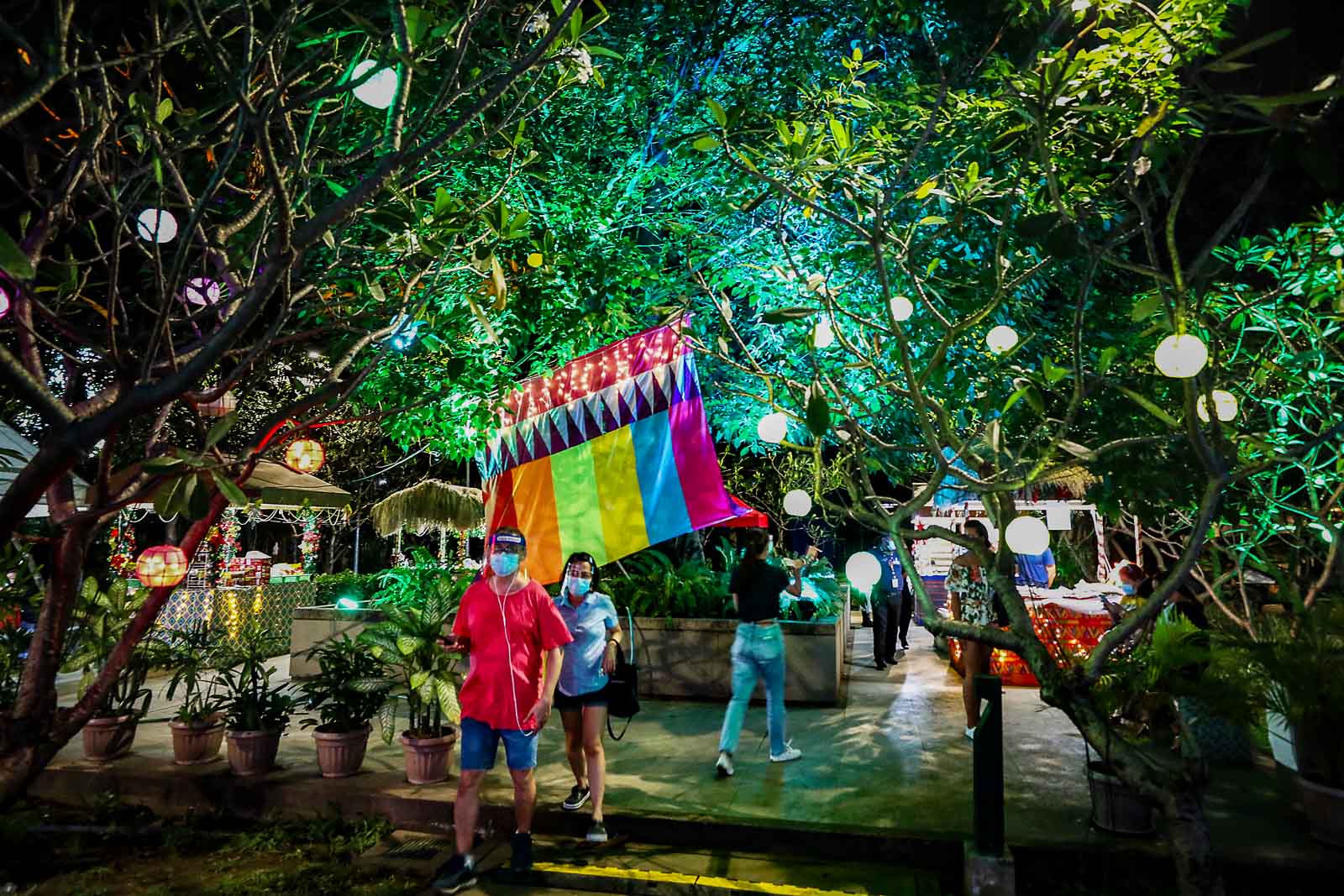 GOING OUT
Would you take your family to see lights and Christmas trees in a park?
Vergeire: Outdoor activities are encouraged because of good ventilation. However, minimum health standards such as wearing of mask, proper hand hygiene, and physical distancing of one meter should still be followed. Even if parks are well ventilated, the risk of getting the virus increases if it is crowded due to shorter distances from each other. In addition, there are so many other people in the venue who may be infected.
Ong-Lim: Yes, if there are no crowds.
Sanicas: Yes, with wearing mask.
Acuin: Only from inside a car.
Licaros: No.
Would you eat out in a restaurant? If you would, what conditions would make it safe?
Vergeire: If it is really impossible not to eat out, these are the factors that can somehow reduce the risk:
For family gatherings, pre-plated food service is encouraged.
Hold family and social gatherings and activities outdoors, fresh air as much as possible. If activities will be held indoors, ensure that fresh air is introduced through open doors and windows and avoid air-conditioning settings which recirculate air.
Ong-Lim: Yes, if outdoor seating and no crowds.
Sanicas: Yes if the restaurants are following public health recommendations. Call the restaurant to check if they are COVID-ready or not. 
Acuin: Al fresco and with a low customer density.
Licaros: No.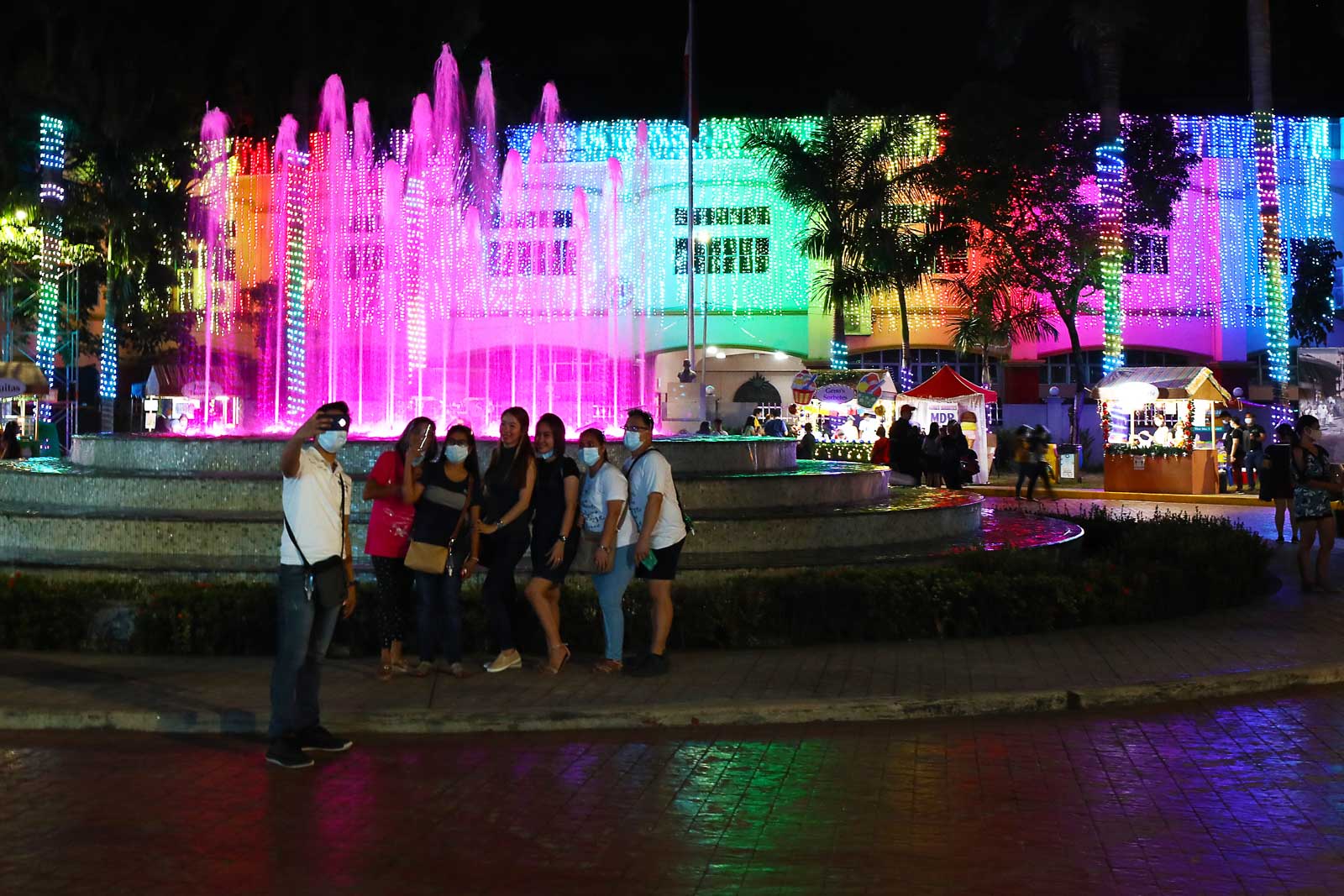 Would you allow any family member to go out caroling?
Vergeire: The DOH advises against activities that involve singing, shouting, and dancing since these are classified to be high-risk activities. According to a study done by Alsved, et. al., (Aerosol Science and Technology Journal) loud singing increases viral particle spread by 448% compared to normal talking.
Ong-Lim: No.
Sanicas: No, not while community transmission is high. 
Acuin: No.
Licaros: No.
What safe activities would you recommend for kids this holiday season, especially if they have pandemic fatigue already?
Ong-Lim: Drive around in a family vehicle, "camping" at home, go out on a picnic in a park.
Sanicas: Hiking, biking, outdoor dining, picnics. 
Acuin: Play in the park or backyard, or walk around the block.
Licaros: Board games, taking a bath in the garden.
ADVICE
What's your advice to Filipinos who are unsure of how to celebrate the upcoming holiday season?
Vergeire: We want Filipinos to always use this decision-making tool to determine if their activity is "KERI," which is equivalent to safe, or "SKERI" which is not safe/risky in relation to the COVID-19 pandemic.
Consider the following:
Number of people in a given activity
Is it possible to distance yourself one meter from another person?
Is the activity less that 15 minutes?
Is there good ventilation in the venue?
Will there be any talking, shouting, singing during the activity?
Will participants wear face masks and face shields?
Remember, these 6 factors can determine if activities are safe for you and those around you. So let's be reminded how to safely celebrate the upcoming holiday season.
Ong-Lim: It's really best not to physically interact with other households anymore to avoid transmission. Use "Apat dapat" as a practical guide. If it's not possible to conduct the activity with at least 3 of the 4 recommendations in place, then don't push through with it.
Sanicas: Filipinos are extremely creative so I am confident we can come up with creative ways to celebrate. We need to incorporate washing hands, wearing masks, practicing physical distancing in our holiday activities to substantially decrease the risk of contracting COVID-19.
Acuin: Pray and have fun with your loved ones in your own bubble. Do not take chances. Keep your viral footprint to a minimum, wash your hands often, and never touch your face.
Licaros: Stay at home and meet only family members staying in your household. – Rappler.com