They were instrumental in paving the way for one of the darkest chapters in Philippine history
The dictator Ferdinand Marcos did not act alone during his 21-year rule over the Philippines, a period marred by massive human rights violations.
Several officials and personalities were complicit in the atrocities committed during Martial Law – from those who turned a blind eye to the failings of his government to the cronies who helped the Marcoses steal taxpayers' money.
Many of these were from the military, whom Marcos consulted while he was preparing for his declaration in September 1972.
As we once again remember the day that marked what would become a dark chapter in Philippine history, let's also not forget the key figures who helped draw up and implement Martial Law.
---
Juan Ponce Enrile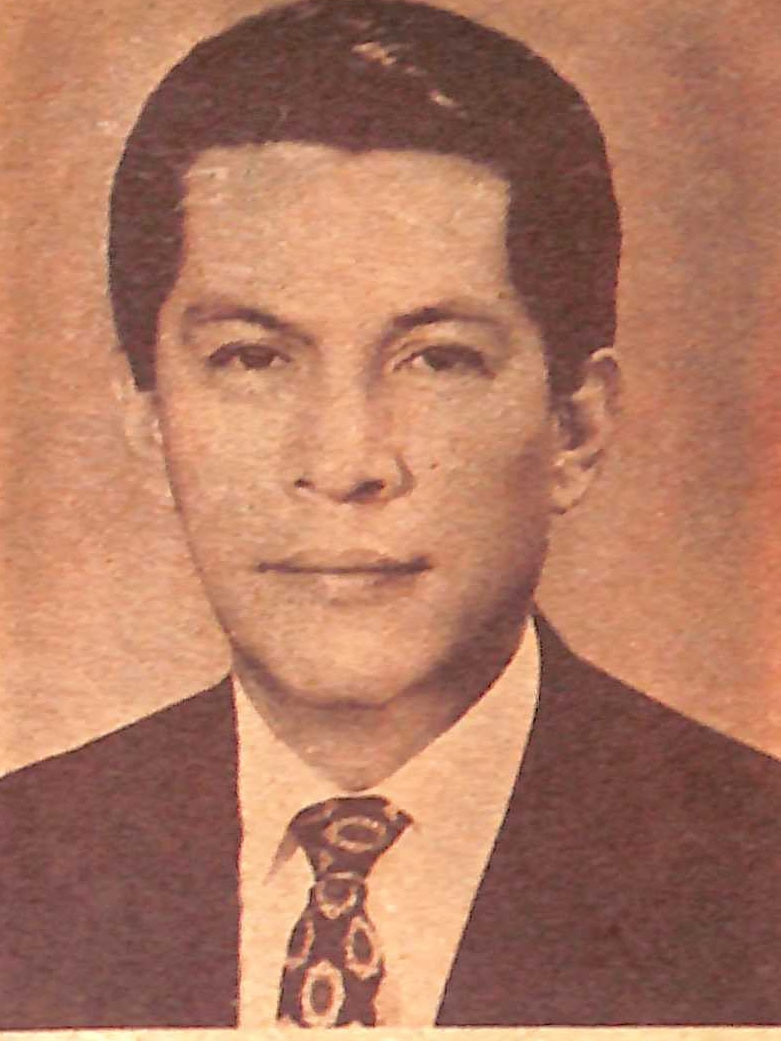 Juan Ponce Enrile is the architect and implementer of Martial Law. He is also considered the "protégé" of the dictator and was tasked to oversee most of the orders issued under military rule.
He was the defense secretary from 1970 to 1986. His supposed "ambush" in Wack-Wack subdivision in 1972 became one of the reasons cited by Marcos for his declaration of Martial Law, aside from terrorism and the "communist threat." (READ: Remembering Enrile and the imposition of Martial Law)
Marcos recalled the incident in his diary, writing that "this makes the martial law proclamation a necessity."
Enrile would later say the ambush was staged, before eventually saying it was real in 2012 and 2018. (READ: Enrile's 'ambush': Real or not?)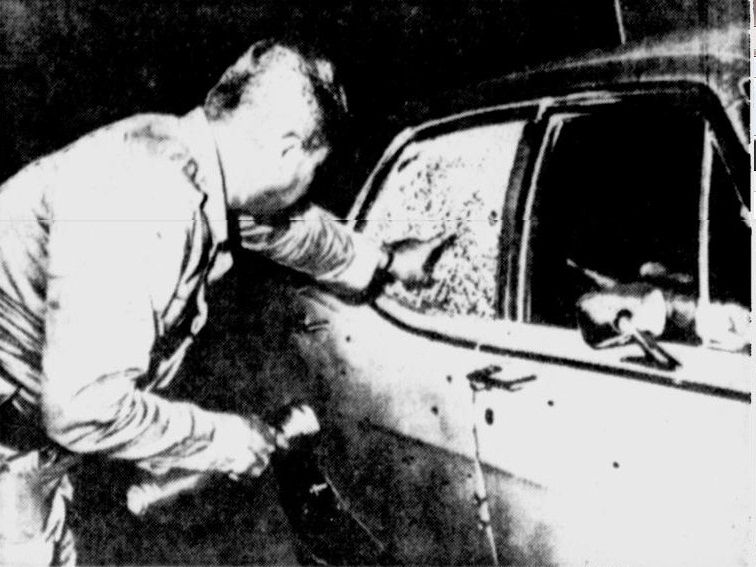 Prior to military rule, Enrile also served as the secretary of justice under Marcos.
In 1986, Enrile publicly declared his withdrawal of support for Marcos, together with then Armed Forces vice chief of staff Fidel V. Ramos.
After the Marcos dictatorship, Enrile still enjoyed a long political life and yielded influence in government. He became defense secretary briefly under the Cory Aquino administration but differed with her the rest of her Cabinet members on key security issues. He became a senator for several terms – from 1987 to 1992, 1995 until 2001, and 2001 until 2016 – and even served as Senate president from 2008 to 2013.
In 2014, Enrile was indicted for plunder and graft before the Sandiganbayan in relation to the misuse of the Priorirty Development Assistance Fund (PDAF).
He was detained but is now currently out on bail for humanitarian considerations. His case is ongoing. (TIMELINE: Enrile and the pork barrel scam)
In 2019, Enrile ran for senator but lost.
---
Fabian Ver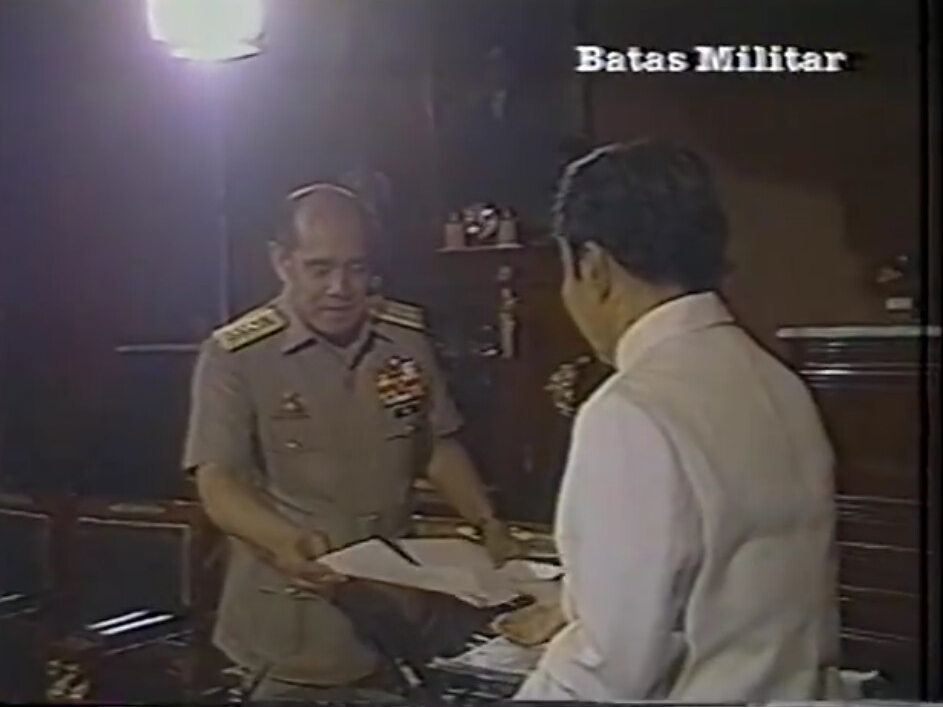 Fabian Ver, a native of Ilocos Norte, was perhaps the strongest ally of Marcos during his administration. He was appointed commander of the Presidential Security Command when Marcos was elected president.
A profile published by the New York Times said that Ver's career "languished until 1965, when Mr Marcos was elected President. Later, promotions came rapidly."
Ver became chief of the Armed Forces of the Philippines in 1981 until 1986. He had a one-year gap in 1985 after being accused of being involved in the killing of key opposition figure Benigno Aquino Jr.
The Marcos aide was acquitted in December 1985.
Ver was a staunch supporter of Marcos through and through. It was reported that he often clashed with Enrile and Ramos, both key figures in the Marcos administration, but Marcos reportedly often favored him.
His loyalty was evident even at the height of the People Power Revolution in 1986, where he remained by Marcos' side even as protests mounted.
When the dictator was toppled, Ver and his family fled with the Marcoses and other cronies to Hawaii. He died in 1998 in Bangkok, Thailand.
---
Fidel V. Ramos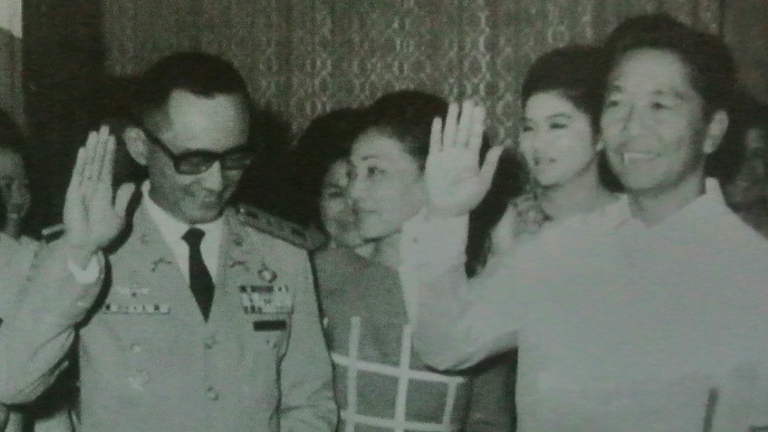 Fidel Ramos was chief of the Philippine Constabulary (PC) when Marcos declared Martial Law in 1972. He was appointed in January of the same year, when protests organized mostly by the youth sector were heating up.
The PC was the law enforcement group notorious for human rights abuses as they carried out orders during Martial Law. (LOOK BACK: The Philippine Constabulary under Marcos)
Just like Ver and Enrile, Ramos was one of the persons Marcos consulted regarding the implementation of Martial Law.
As PC chief, Ramos also had control over the Integrated National Police (INP), which was created in 1975. He later became the vice chief of the Armed Forces of the Philippines from 1981 to 1986.
During the latter years of the Marcos administration, the dictator reportedly favored Ver over Enrile and Ramos, giving him stronger powers and control over key bodies.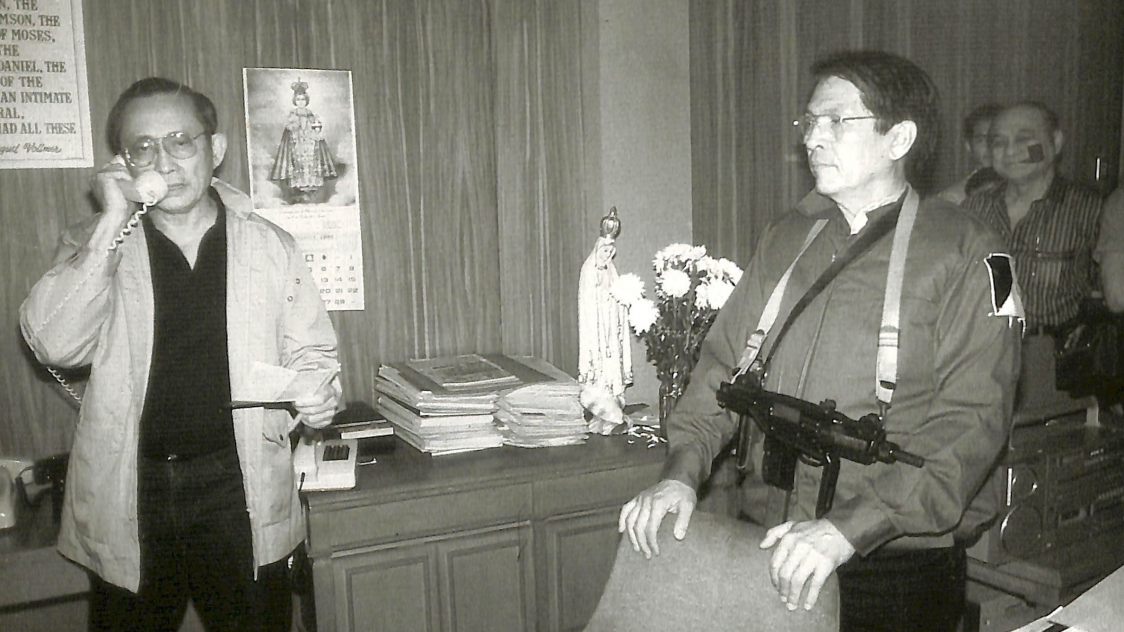 In February 1986, Ramos resigned and withdrew support from Marcos. He eventually threw his support behind the rebel soldiers. The dictator called him and Enrile over the radio and told them to "stop this stupidity."
After the Marcos administration, Ramos served under the administration of Corazon Aquino as AFP chief of staff and then later, defense secretary.
In 1992, Ramos was elected Philippine president and served until 1998. He was supported by Aquino during his presidential run.
Ramos was also involved in the second EDSA Revolution against his former vice president and then president Joseph Estrada in 2001.
---
'Rolex 12'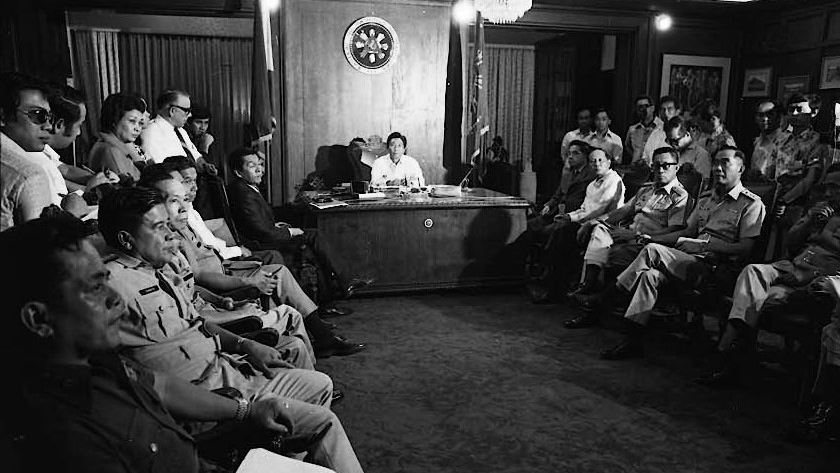 Enrile, Ramos, and Ver might be the most familiar faces among Marcos' men. But aside from them, there were 9 other men whom the dictator sought advice from for his Martial Law declaration.
These 12 were often dubbed the "Rolex 12," after it was reported that they were given luxury gold watches by Marcos for dutifully carrying out their functions under the authoritarian regime.
The Rolex 12 – aside from Enrile, Ramos, and Ver – included:
Armed Forces of the Philippines chief Romeo Espino, who headed the AFP from 1972 to 1981. According to the University of the Philippines Vanguard profile, he also worked with the Philippine National Red Cross until 1998. He died in 2003.

Philippine Army commanding officer Rafael Zagala, who served from 1971 to 1976.

Philippine Air Force chief Jose Rancudo, who led PAF from 1972 to 1976. He was killed in 1987, according to a report by the Associated Press.

Rizal PC commander Romeo Gatan, who led the team who arrested then opposition senator Benigno Aquino Jr. In 1995, a soldier convicted of killing Aquino tagged Gatan as one of the masterminds. This information was never pursued.

Eduardo "Danding" Cojuangco Jr, a lawmaker and a powerful businessman whose wealth and influence grew under Marcos. He ran for Philippine president in 1992, but lost to Ramos. Cojuangco died in June 2020, after years of heading San Miguel Corporation.

Philipine Navy chief Hilario Ruiz
AFP chief of intelligence Ignacio Paz
1st PC Zone commander Tomas Diaz
PC Metrocom chief Brig Gen. Alfredo Montoya
In 1974, then United States ambassador to Manila William Sullivan sent a confidential memo to the US State Department discussing a military event where Marcos "publicly singled out and thanked [these men] for their role."
"Marcos chose to decorate the 12 men of defense establishment whom he described as instrumental in deciding and implementing Martial Law," he wrote.
The memo, however, called them the "Omega band," having been gifted by Marcos with a "personally-inscribed gold watch."
Sullivan also noted that "there is no question now that their fortunes are even more tightly tied to those of the new society."
Francisco 'Kit' Tatad Jr
Kit Tatad was Marcos' long-time minister for public information. He was appointed in 1969 – then the youngest in the presidential Cabinet – and served until 1980.
It was Tatad who went on air on the afternoon of September 23 to read Proclamation No. 1081, which placed the Philippines under Martial Law.
Aside from public minister, Tatad also worked as an assemblyman representing Bicol in the interim Batasang Pambansa from 1976 to 1984.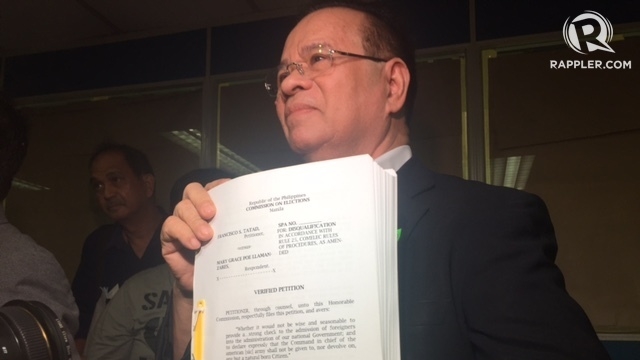 Tatad tried to run for senator in 1987 – the first after the Marcos dictatorship – but lost. He became successful in securing a Senate seat in 1992, and served until 2001.
Despite losing his senatorial bid in 2004, Tatad still managed to stay in the spotlight.
In 2015, Tatad filed a disqualification case against presidential candidate and Senator Grace Poe, daughter of his former ally Fernando Poe Jr. He also tried to file a deportation against the enator's husband.
In recent years, the former senator has been at the receiving end of President Rodrigo Duterte's verbal threats for supposedly spreading "rumors" about his health. He threatened to slap Tatad in 2019. – Rappler.com