This week we're watching the pilot of a new quarantine system, the possible use of COVID-19 booster shots, and what the variants are teaching us
The Philippines enters another critical point in the pandemic as government seeks to try a new system of smaller, more localized quarantines after finding that larger-scale quarantines covering provinces or regions aren't quite cutting it anymore. All the while, cases continue to increase at record-breaking numbers.
Here's what we're watching this week of September 6, 2021:
A new pandemic chapter
Over a year into the pandemic, officials continue to face the challenge of balancing the effects of wide-scale lockdowns. While these may slow down the spread of COVID-19, they heavily impact the economy, which continues to bleed in the hundreds of billions.
This response doesn't do much to curb the virus anymore, according to pandemic officials, who are now seeking to pilot a new system of "granular lockdowns."
Will it work? Well, other countries have tried out similar measures by placing apartment complexes on lockdown, for instance. But one questioned raised about the Philippines' moves involved timing. Some experts ask: Is this the best time to experiment, when cases continue to break records?
One way to find that out is to keep close watch of hospitals on the ground and whether or not more critical COVID-19 patients will be needing care.
PH faces booster question
Vaccine experts in the Philippines will meet this week to determine if COVID-19 booster shots should be given in the country. The issue has been brought up by several lawmakers in Congress, while vaccine czar Carlito Galvez Jr. earlier asked the World Health Organization (WHO) if it could consider allowing booster shots for health workers.
Variants threat
Last week, we learned about two variants: Mu, the WHO's newest variant of interest, and C.1.2, which was detected in South Africa.
Whether its Mu, C.1.2, or some other version that might pop up in the future, variants are a reminder that the pandemic isn't over yet.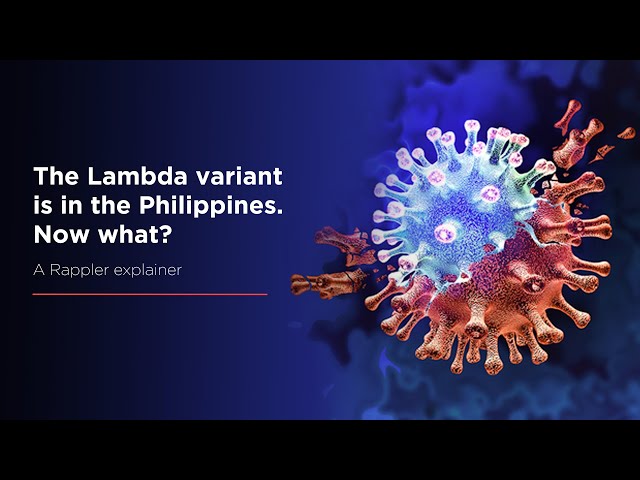 Don't miss this: The Senate blue ribbon committee on Tuesday, September 7, is holding another hearing on overpriced COVID-19 items purchased by the Procurement Service of the Department of Budget and Management (PS-DBM) and the Department of Health.
Committee chairman Senator Richard Gordon said the committee may end up probing one of their own, former presidential aide Senator Bong Go and his boss, President Rodrigo Duterte.
Rappler's reports have uncovered more on Pharmally Pharmaceutical Corporation, a PS-DBM favored firm at the center of lawmaker's scrutiny. That preference saw thousands of jobs lost for Filipinos. A must-read list to bring you up to speed:
– Rappler.com