The Knicks were dominated by the defending champion Cavaliers in Rose's regular season debut with his new team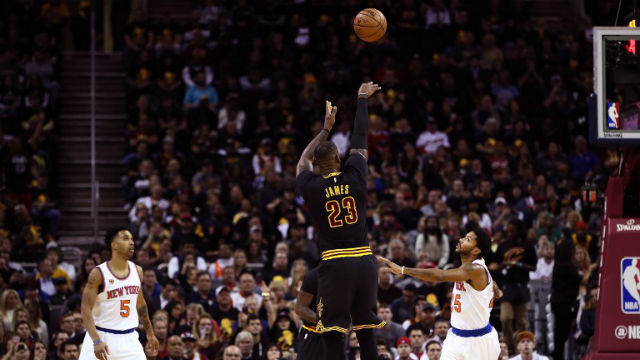 CLEVELAND, USA – Derrick Rose called on his New York Knicks teammates to develop a mean streak after they slumped to a season-opening loss against Cleveland on Tuesday, October 25 (Wednesday morning, Manila).
Rose's move to New York from Chicago was one of the biggest trades of the off-season, with the Knicks hoping the 28-year-old former NBA MVP can lead the franchise into a brighter future.
But the Knicks' new-look roster – which also included new signing Joakim Noah – suffered a stinging reality check as LeBron James and the Cavs romped home 117-88.
Rose, who finished with 17 points, said the defeat should be a wake-up call for the Knicks.
"Tonight left a bad taste in everybody's mouth," Rose said, saying the team needed to learn to foul tactically. 
"We've got to put people down. We've got to foul. Not put them down, but for sure we have to foul them in the open court to make sure (James) doesn't get the crowd into the game. 
"Little things like that, we just have to learn."
Rose's former Chicago teammate Noah meanwhile finished with zero points from his 19 minutes on court in his competitive debut.
Knicks star Carmelo Anthony believes the team will learn from its mistakes.
"I think more of our focus should be on defense now rather than offense," Anthony said.
"We've just gotta figure out who we want to be defensively as a team. But it will all come together eventually." – Rappler.com