Get to know the engineers behind Maya-3 and Maya-4
The Philippines' newest nanosatellites, the Maya-3 and Maya-4, flew to the International Space Station (ISS) on Sunday, August 29.
They are the 5th and 6th Filipino satellites to have been launched under the PHL-Microsat Program and its successor, the STAMINA4Space Program. The microsatellites Diwata-1 and Diwata-2 were launched in March 2016 and October 2018, respectively. Meanwhile, the smaller nanosatellites Maya-1 and Maya-2 were launched in June 2018, and February 2021, respectively.
What the Maya-3 and Maya-4 mean to the Philippine space program is that they are the first satellites to have been built in the Philippines, with the previous 4 having been developed and built in Japan in partnership with Tohoku and Hokkaido University (Diwata-1 and 2) and Kyushu Institute of Technology (Maya-1 and Maya-2).
As shared by STAMINA4Space, below are the 8 engineers, scholars under the Space Science and Technology Proliferation through University Partnerships (STeP-UP) graduate program, who made it possible: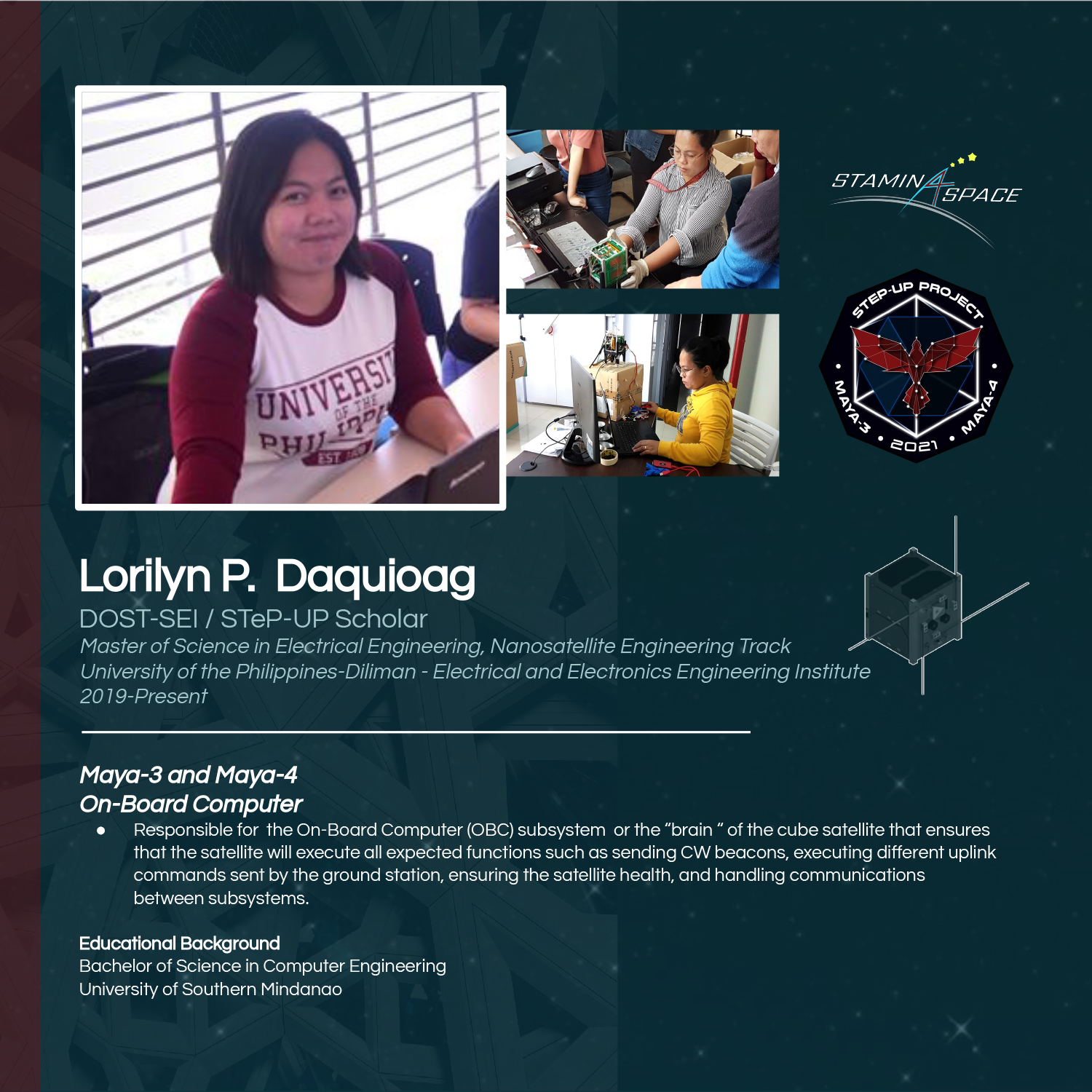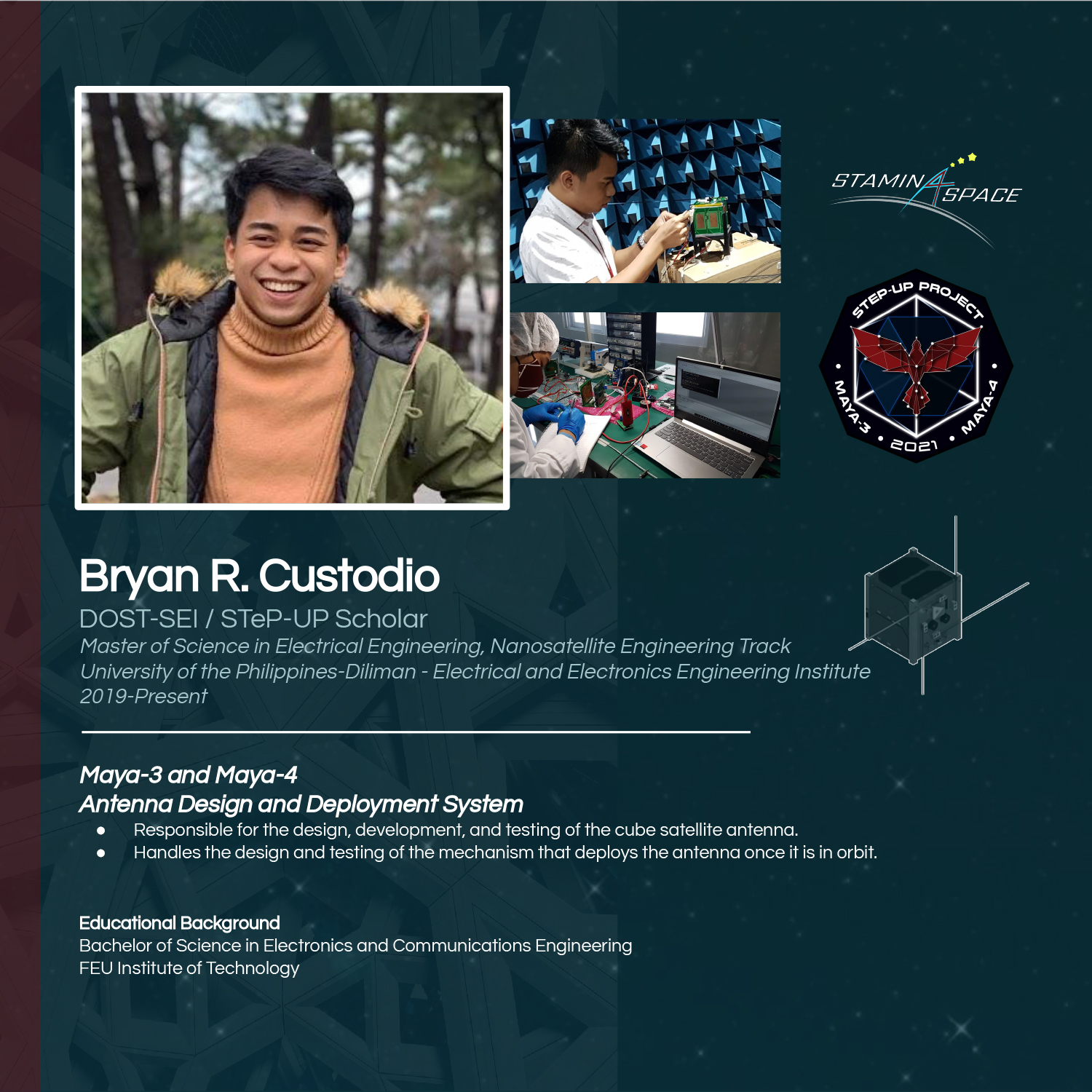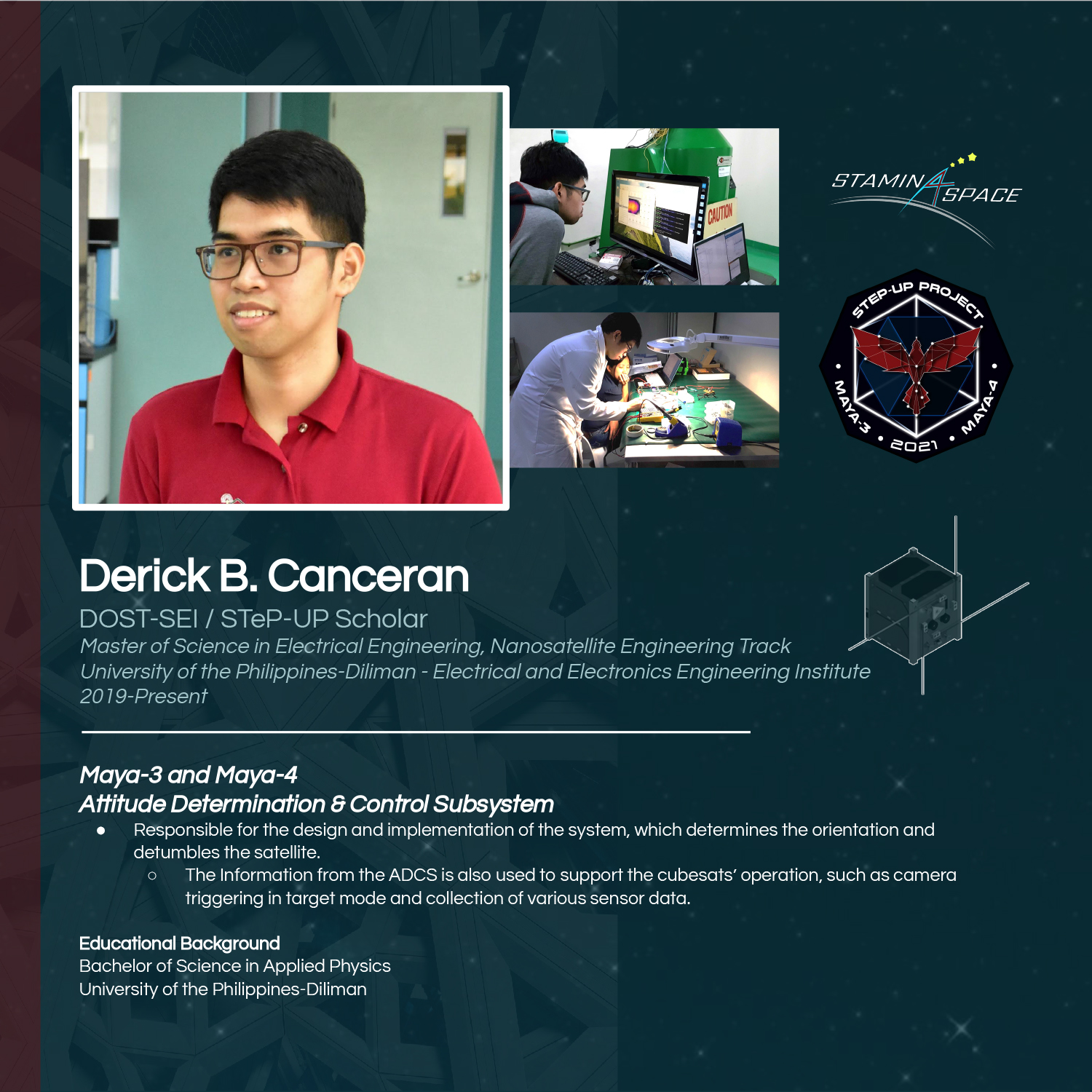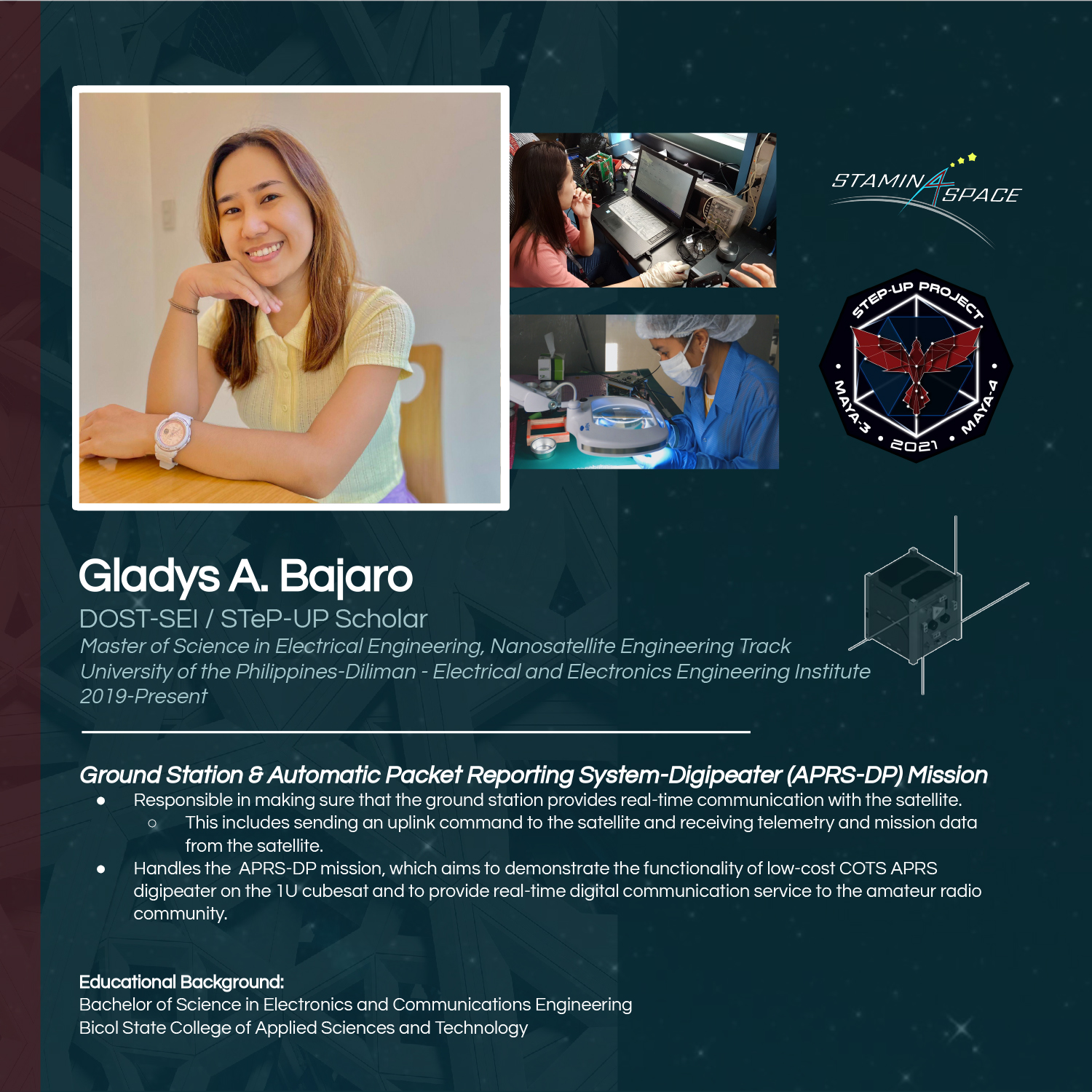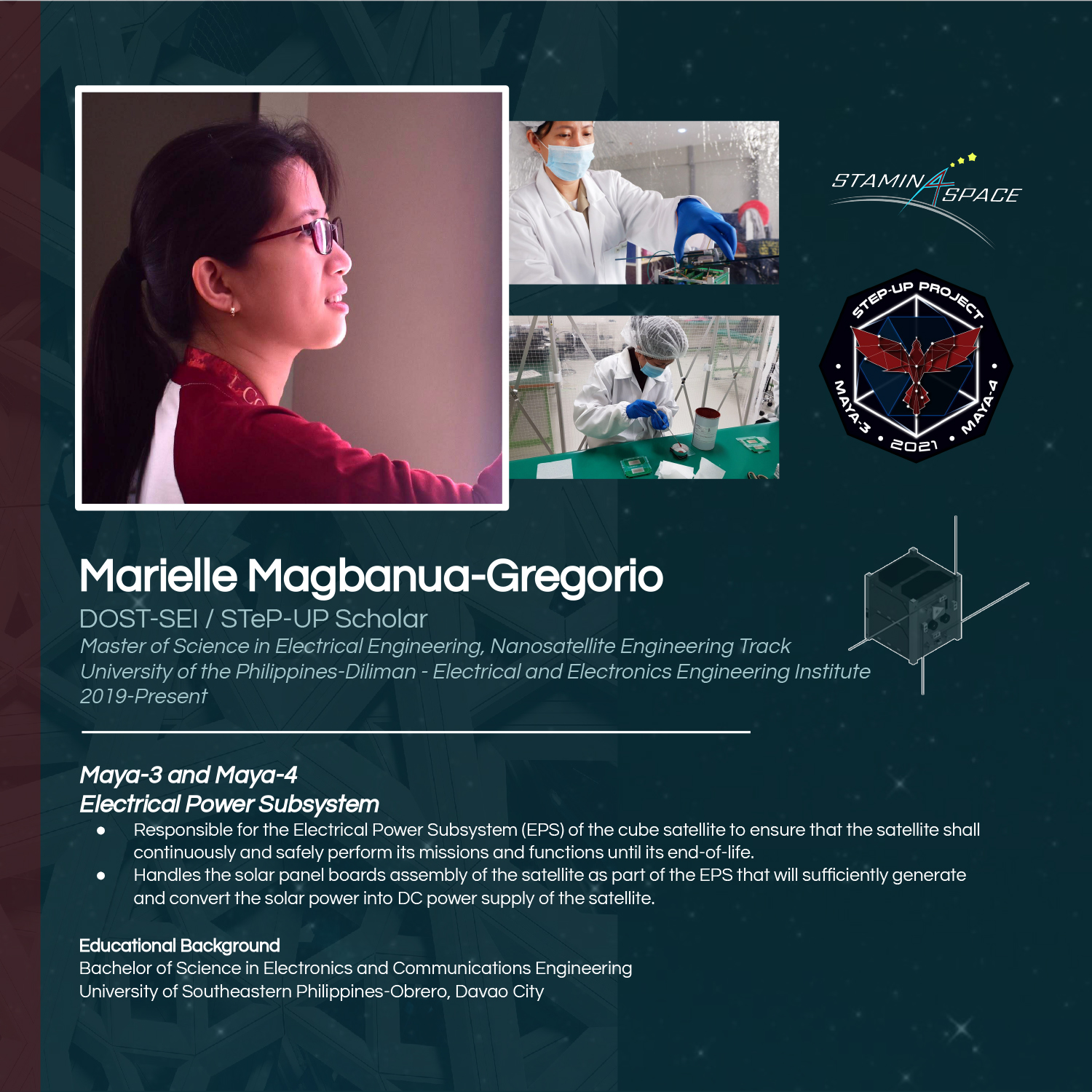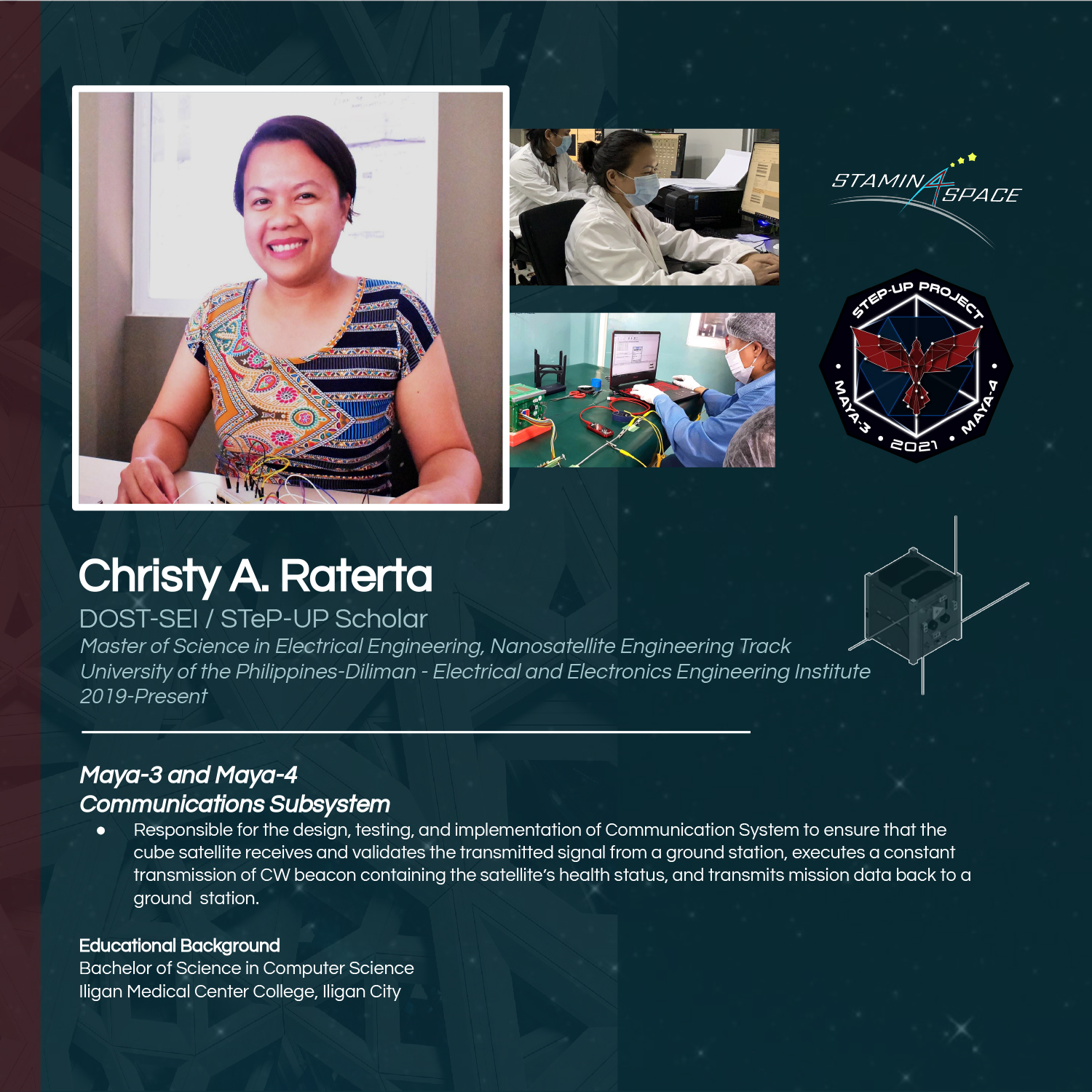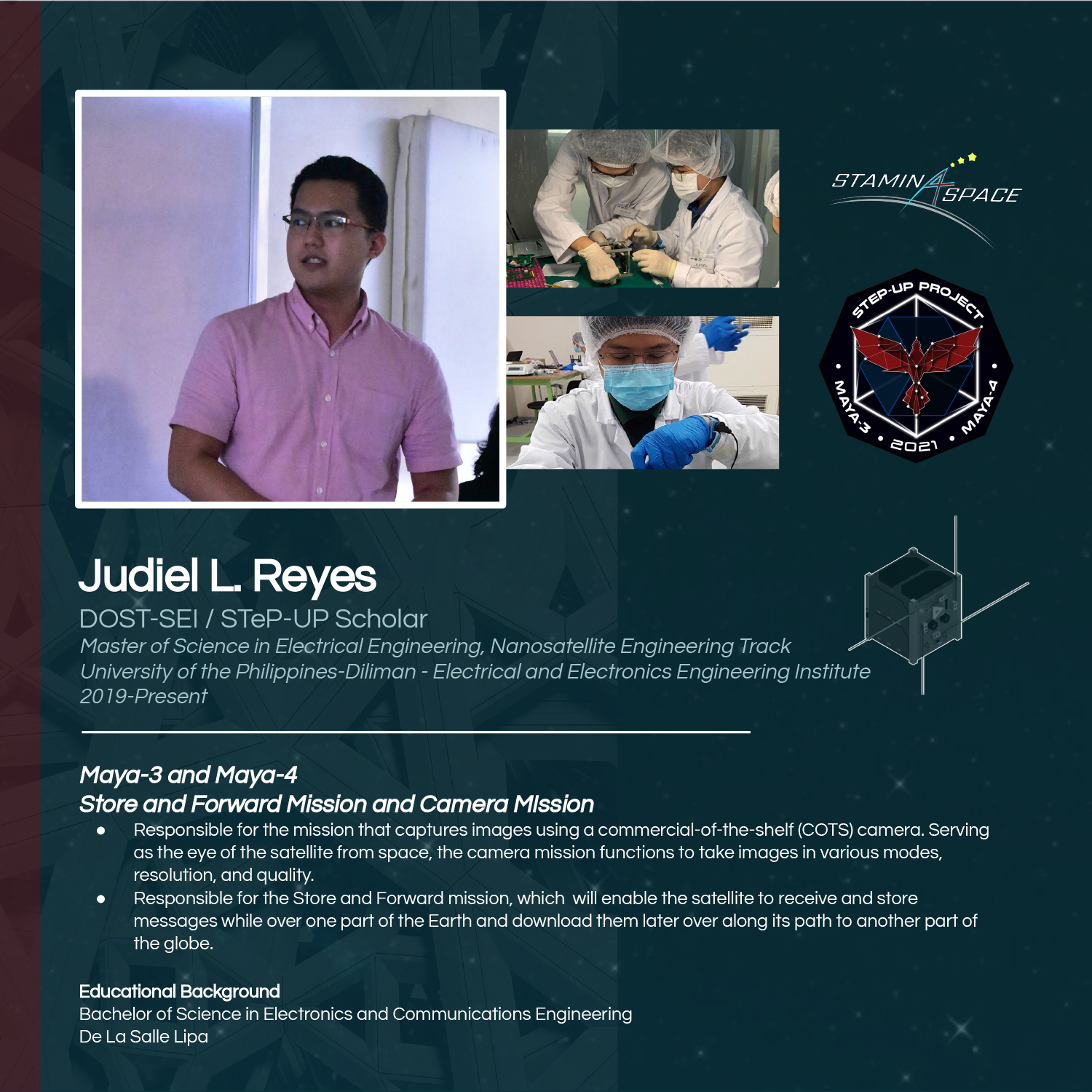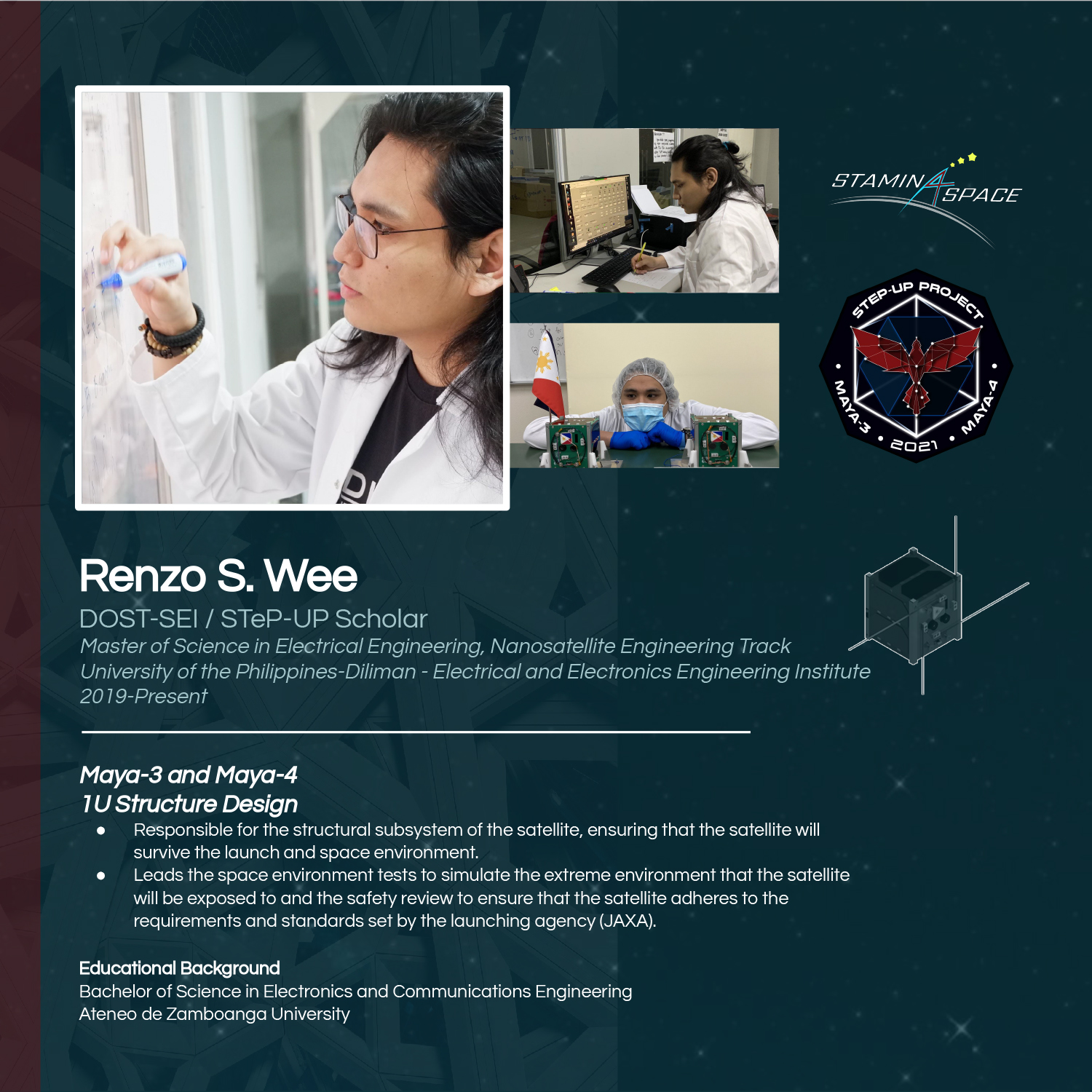 DOST secretary Fortunato de la Peña called the feat a "crowning moment" for these initiatives. "As a Filipino, I feel proud and hopeful that we have already developed our cube satellites locally," de la Peña said.
"As a science and technology administrator, I think this is a crowning moment for the initiatives that we have undertaken, a return on investment of sorts for whatever resources we have put into the Philippine space technology development program, and a proof that our Filipino scientists, engineers, and researchers can be depended upon given a clear vision and target that we want to achieve."
UP Diliman vice chancellor for research and development Gonzalo Campoamor II praised the satellites as well. "Certainly there is much pride among the entire UP community in having our first ever university-built cube satellites. Considering the more obvious uses of these satellites such as in disaster mitigation and regional monitoring, the potential of these high-technology devices is limitless," he said.
Meanwhile, BIRDS Project principal investigator and professor and director of the Laboratory of Lean Satellite Enterprises and In-Orbit Experiment (LaSEINE) in Kyutech, Mengu Cho expressed pride as well.
"It is my pleasure to continue working with the Philippine teams," he said.
"The collaboration benefits not only the Philippine side but also the Japanese side. The Kyutech team, including students, learn many things and improve ourselves through the collaboration. Maya-3 and Maya-4 are the first examples of applying BIRDS satellite bus to abroad. I am delighted to see the DNA of the BIRDS program is inherited and evolves in developing countries."
The BIRDS program is a multi-nation satellite program initiated by the Kyushu Institute of Technology, under which the Maya-1 and 2 were also developed. – Rappler.com