The country needs a smart opposition – one that can tap the zeitgeist of rage and longing for a better life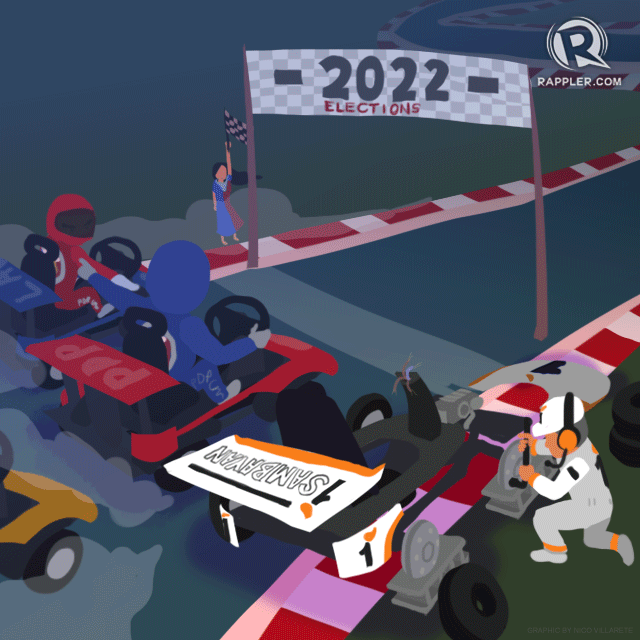 Kingmaker (or queenmaker) is a tricky job.
1Sambayan has all the heart, but does it have the strategy and tactics to achieve its king/queen-making goals?
The 1Sambayan launch was, to be sure, high on hope, but low on tangible doables. In a broken world, we need more than hope – we need a roadmap to get there.
We have the highest respect for former Supreme Court senior justice Antonio Carpio, former ombudsman Conchita Carpio-Morales, and former ambassador Albert del Rosario. These outstanding public servants are the best people to nominate and support candidates of conscience and rally us toward that vote.
But only if it has viable candidates.
1Sambayan shot itself in the foot when it nominated people who would end up denying they would run for president or vice president. Pardon us, but not even campus student council parties do that.
As political analyst Ramon Casiple noted in a TV interview, "Bakit kayo nagtukoy ng mga pangalan?.… Kung may lumitaw na kandidato, suportahan ninyo, ang nangyari, inunahan 'nyo." (Why did you specify names?…. If there was a candidate who emerged, support that candidate, but what happened was, you went ahead.)
Political science professor Julio Teehankee said in an interview on ANC that 40% of the population can still be swayed. There's a clear segment of the populace who are not Duterte loyalists – which makes the prospect of defeating a Marcos-incarnate a real possibility, analysts say.
Still, incumbency advantage is on the side of anyone whom Duterte endorses, especially a ticket that includes Duterte himself. Imagine the intelligence funds and pandemic resources he can muster for himself, and no one in this administration will stop him.
However flawed the surveys are on his popularity – Duterte is a politician who's a master of disruptive and personality politics. Even half of his present numbers can bring his ticket to victory.
That's why the country needs a smart opposition – one that can tap the zeitgeist of rage and longing for a better life. The country needs an opposition that will not only launch a moral campaign against this rising tyrant. The country needs an opposition that will launch a campaign based on good governance, our inalienable rights vs an encroaching China, and on competence – because as people's experience with this pandemic has told them, it's the incompetence that kills.
Teehankee put it best: It's not simply a question of good or bad people, it's a question of good or bad systems.
A smart opposition will not lower its currency by being the jilted lover. Candidates should be lining up at 1Sambayan's doorstep to get endorsed – it can't be regarded as kryptonite.
Still, this may just be a hump in the journey of the kingmakers Carpio, Morales, and Del Rosario. We applaud them and are grateful for their courage in sticking their necks out – something the traditional opposition has not even done yet en masse.
A united front is an excellent idea – the best start would be a viable tandem that is willing and able – instead of casting a wide net in a sea where none of the big fish want to get entangled at this point in time.
But more importantly, 1Sambayan needs to build a movement as it endorses a viable tandem – and it needed that movement in place yesterday. It needs clear action points for people to pursue now – people who will go out and campaign, give their time and money, and spread the happy virus of change and reform.
Carpio, Morales, Del Rosario, and the courageous convenors lit a candle in the dark, and their power will come from the people they inspire to action, not with fiery speeches, but with a clear blueprint to victory in 2022.
Time to roll up our sleeves. #WeDecide: Atin ang Pilipinas. #CourageON. – Rappler.com