We asked our readers to send in artworks depicting what they think the first day of school will look like, and we chose Nicole Bianca Silva's piece, 'A Day of Endurance'
On Monday, October 5, public schools across the Philippines will start school year 2020-2021 using a blended learning approach: printed modules, TV and radio programs, and of course, the much-maligned Zoom meeting. In the weeks leading up to this day, preparations were rushed, budgets were fought over, gadgets were begged for, and grievances were aired. (READ: 1 week before school opening, DepEd still training teachers for distance learning)
So, needless to say, the first day of school is going to be a doozy.
We asked our readers to send in artworks depicting what they think this first day will look like, and we chose Nicole Bianca Silva's piece, "A Day of Endurance."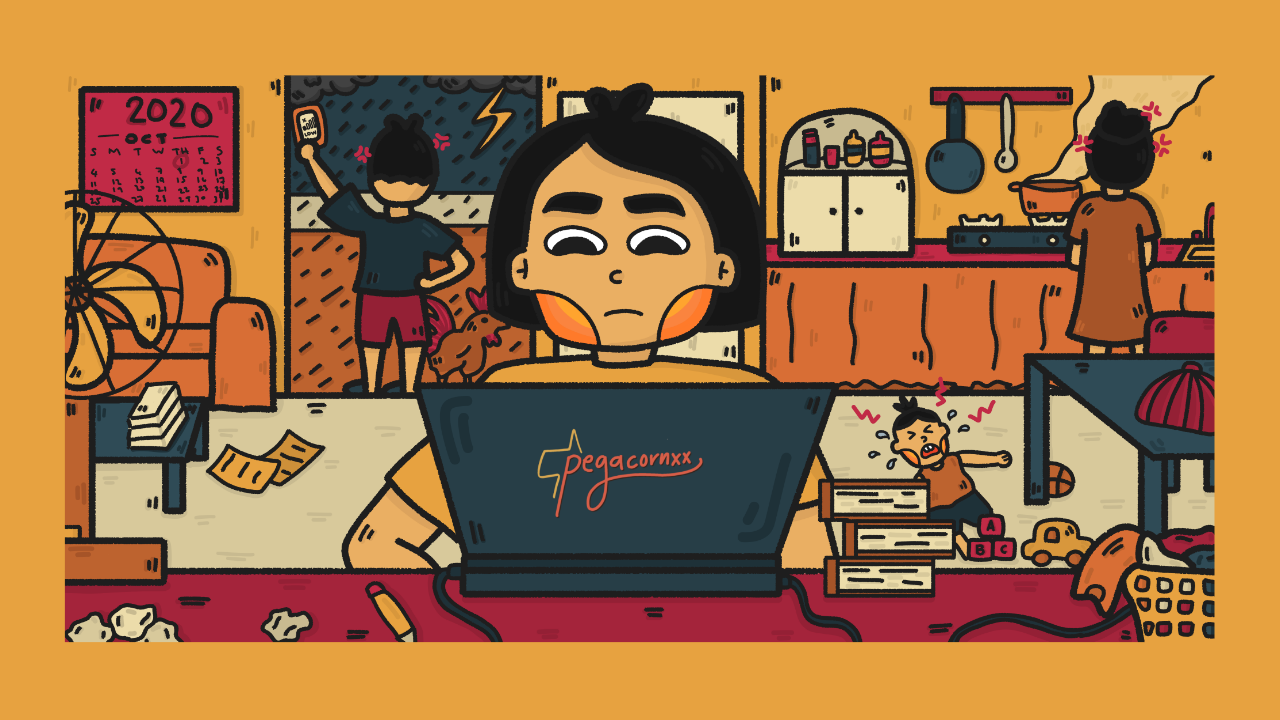 Silva is an incoming third year psychology student at New Era University, who wound up honing her skills in digital art during the quarantine.
She says of her work:
"Imagine a typical Filipino household on the first day of classes – in a pandemic. The rooster crows, your pet dog barks whenever someone passes by. You hear the rattle of the pan as your mother cooks. Your sibling, a toddler, can't understand the concept of "Shh, huwag kang maingay," no matter how hard you try. Your father is doing the best he can to submit the paperwork for his jobs despite weak net connectivity. And you, a child, trying your best to understand what your teacher is discussing and hoping that your data balance is enough to survive hours of online classes.
"This scenario is what I think will happen to most Filipino children during the first day of class. As we all know, not all of us have their own personal space at home. I think some children will have a really hard time avoiding unwanted noise during their online class. They will have no choice but to endure and learn to adjust to this setup for an entire school year, for fear of being left behind."
She is now accepting commissions to help her and her family in these trying times. You may reach her through her Twitter account, @pegacornxx, or email: pegacornxx@gmail.com. – Rappler.com