'What exactly must we aspire to as a people? And can we still believe that it is possible?'
The months ahead are going to be decisive. The pandemic is coming to an end and a new administration will soon govern us. Fingers crossed.
The choices that we will make as a people may lead to either our undoing or the improvement of our fortunes.
Or we might only narrowly escape perdition.
This is why I agree with Pope Francis who sees this time as a "reckoning." In Let Us Dream: The Path to a Better Future, the Pope begins with a thought-provoking premise: "The basic rule of a crisis is that you don't come out of it the same. If you get through it, you come out better or worse, but never the same."
There's so much wisdom in these words that Filipinos must heed, no matter their religious persuasion. By beginning his book with this dilemma, Pope Francis is asking his audience to dream.
The future is bleak
But it's difficult to dream. Some may even argue that it's the luxury of the privileged.
And I agree.
Many of us are caught up in the present. This, after all, is the curse of the pandemic and the government's unpredictability. Forced to make decisions on a daily basis, we have lost the capacity to dream the future.
This is why fewer Filipinos are optimistic about the year ahead. In fact, only 33% of Filipinos, according to SWS, believe that they will have a better quality of life in the next 12 months. 45% say that life will remain the same, which, given the hardships many are faced with, is not optimistic either.
For the sake of comparison, Filipinos were not always this bleak. At the end of 2019, just before the pandemic, almost 50% of Filipinos had a positive outlook about the future.
Based on these data, we know that many Filipinos are left anxious. This is even if others are now planning for the post-pandemic workplace while politicians are busy building electoral support. The fact is that many Filipinos do not know what life in the next normal looks like.
At the very least, they are expecting life to remain the same — hard, unpredictable, and captive to the confusing schemes of the government.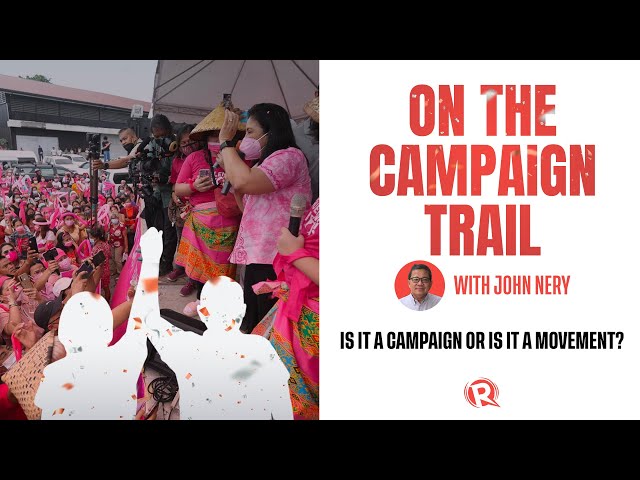 Dream the future
This is why I feel that we need to have this conversation, one that challenges us to treat this time as a reckoning and to dream the future of our society.
Dreams, by definition, are ambitious aspirations. One does not dream of an attainable thing. And yet there in a dream's seeming impossibility lies its power. Dreams, after all, inspire us to do something to make them happen.
And if we could begin to dream for the future of our society, one can only imagine its potential to bring us together.
Dreams — or what anthropologist Arjun Appadurai calls aspirations — are ambitions that compel people to do something because they believe they are possible, even if difficult.
But what exactly must we aspire to as a people? And can we still believe that it is possible?
In the same book, the words of Pope Francis are a wake-up call. He dreams of economies that "give to all access to the fruits of creation [and] the basic needs of life." Referring to politics, he rejects self-serving leadership and calls on governments to "integrate and dialogue with the poor, the excluded, and the vulnerable" and give people "a say in the decisions that impact their lives."
To dream of a society where everyone has a chance at life is what we need to do as a people.
And to be honest, we do know where we want to be. Based on a listening process involving focus group discussions with communities around the country, Ambisyon 2040 tells us what Filipinos aspire to: matatag, maginhawa, at panatag na buhay. In concrete terms, we dream of being able to provide for the needs of the family, live in harmony with one another, and have a long and healthy life with our loved ones.
In the months ahead we need to remind ourselves of this dream. By doing so, we can arrest the allure of a strongman, the return of a dictator, or the appeal of simplistic solutions to our society's wicked problems.
To get it right
The future is at stake and that is why we need to begin dreaming again today. It is my hope that every Filipino takes part in imagining a better future, if not for us, at least for our children.
But this is also where leadership is a decisive force.
Unfortunately, many of the candidates running for office do not offer anything new or innovative. Sure, they may be eloquent, charming, and assertive. And they are famous.
But because they have no foresight, they offer nothing more than slogans. And those who do are only repeating the failures of the present, alluding to either the need for national discipline or their impoverished childhood to appear relatable.
But just the same, they have no compelling foresight.
Thus they cannot be our leaders.
In the spirit of dreaming, my hope is that our electoral conversations will move beyond slogans, colors, and personalities. Of course they matter. But it matters too that Filipinos, in their various communities, work together to articulate a shared dream for the future. And with these shared aspirations, we can engage our leaders and even hold them accountable.
Much is at stake in the months ahead. If this time is a moment of reckoning, as Pope Francis puts it, then we better get it right. – Rappler.com
Jayeel Cornelio, PhD is the Director of the Development Studies Program at the Ateneo de Manila University. A sociologist, he conducts research on youth, religion, and development. He is a 2017 Outstanding Young Scientist awardee of the National Academy of Science and Technology. Follow him on Twitter @jayeel_cornelio.