'It turns out that one of Ferdinand Marcos' original incentives in building the Bataan Nuclear Power Plant was to develop a nuclear weapon, according to Juan Ponce Enrile'
The following is the 14th in a series of excerpts from Kelvin Rodolfo's ongoing book project "Tilting at the Monster of Morong: Forays Against the Bataan Nuclear Power Plant and Global Nuclear Energy."
Uranium's first use, in 1945, was in "Little Boy," the bomb that obliterated Hiroshima. These "before and after" photos show the extent of the devastation. The smaller circle is half a mile – 0.8 kilometer – away from Ground Zero; the larger circle is a mile away.

But these pictures taken from high in the air say nothing about the human suffering that lasts until today. Little Boy killed 192,020 children, women, and men – 80,000 of them instantly.
Plutonium, a byproduct of reactor uranium, is now also a nuclear fuel. But it was also first used in a nuclear bomb, "Fat Boy," which demolished most of Nagasaki and instantly killed more than 70,000 people in August 1945: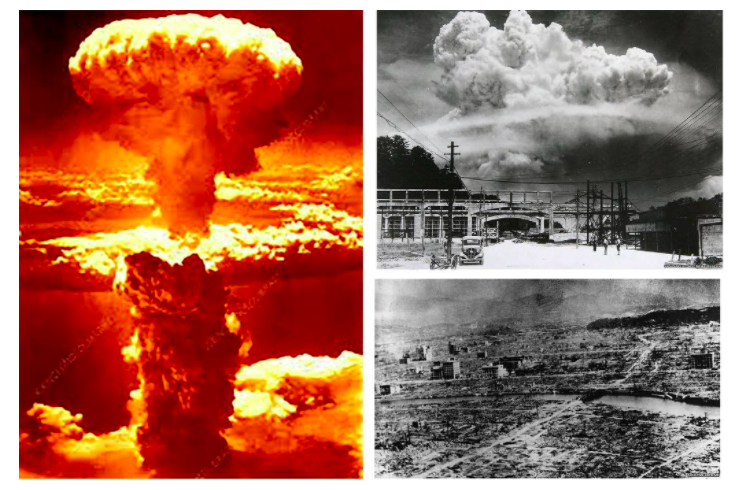 The human mind is truly strange. In the US, radical Muslims hijacked airliners and crashed them into buildings on September 11, 2001, killing some 3,000 people. Everyone calls this a terrorist attack, a violent tactic to intimidate an enemy.
All enduring religions share a reverence for life: "Thou shalt not kill." For civilized people, the worst kind of killing is of innocent children.
Indiscriminately, the Hiroshima and Nagasaki bombs killed people of all ages and sexes, and babes in their mothers' wombs. So are these not history's two worst acts of terrorism? Most Americans, including devout Christians, refuse to call them so. Strange.
How atomic energy started
Nuclear energy was developed much more slowly than the rush to make the war-ending bombs. Eight years after Nagasaki, American President Dwight Eisenhower gave his "Atoms for Peace" speech at the United Nations. But nuclear energy never has been divorced from weaponry.
In 1956 the world's first commercial nuclear electricity was generated at Calder Hall in Cumbria, England. This was billed with great fanfare as the start of "Atoms for Peace" and the "new atomic age" when electricity would be "too cheap to meter."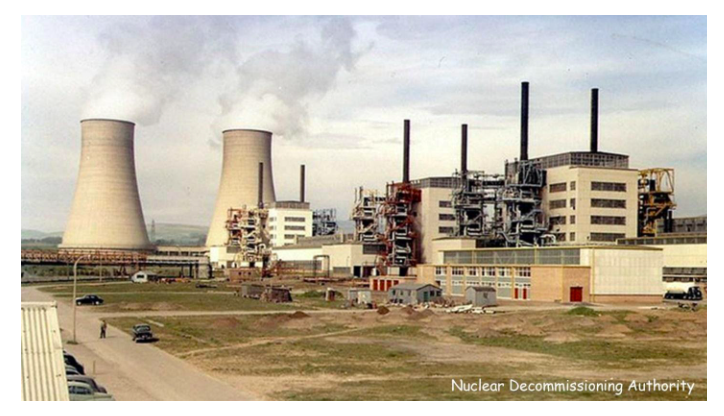 But the electricity was actually an expensive secondary byproduct, a coverup for the reactor's primary purpose: producing plutonium for nuclear weapons. The government code name for Calder Hall was PIPPA (Pressurized Pile Producing Power and Plutonium).
On September 4, 2019 the British Broadcasting Company announced that "the world's first full-scale nuclear power station has been emptied of fuel for the first time since the 1950s.… Calder Hall was the birthplace of the civil nuclear industry. It inspired the world and put our site at the forefront of the atomic age." It said nothing about weapons plutonium. Thus do reputable media agencies participate in hiding the intimate relationship between nuclear power and weaponry.
Once uranium has been enriched to reactor-grade, containing about 5% U235, it costs only another 50% in energy to enrich it to 90% weapons-grade. That is why the Iranian enrichment facility is being so closely guarded by the IAEA.
The continuing ties between the ultra-secretive military and the power industry hide many important facts from the public. Numerous nuclear accidents and leakages are made light of, or hidden altogether, also the fact that much of the enriched uranium the world produces is fuel for nuclear submarines.
Propaganda
In the Philippines, controversial projects commonly import foreign propagandists, implying that no Filipinos are informed and intelligent enough. In 2019, former Congressman Mark Cojuangco brought nuclear propagandist Michael Shellenberger to address a pro-nuclear convocation at University of the Philippines Diliman.
Proclaiming someone an "expert" does not make him one. Shellenberger's highest educational achievement is a Masters degree in cultural anthropology. Neither environmental nor nuclear scientist, he runs "Environmental Progress," a pro-nuclear lobbying effort.
Shellenberger has worked for the Nuclear Energy Institute, the Washington, DC lobbyist for nuclear power companies, reactor designers, technology companies, engineering firms, fuel suppliers, and a variety of other companies involved in the nuclear energy industry.
NEI's mission is to "promote the use and growth of nuclear energy through efficient operations and effective policy…by providing a unified industry voice before Congress, the executive branch, state and local legislatures, and federal regulators, as well as international organizations and venues, on key policy issues." In 2017 NEI reported that it hired Shellenberger as one of several "… third parties to engage with media through interviews and op-eds."
In 2019, Shellenberger testified in support of a successful Ohio House Bill that provided subsidies to uncompetitive nuclear and coal plants, and rolled back Ohio's renewable energy and energy efficiency standards for electric utilities. Little wonder, then, that Cojuangco likes him. Remember that his House Bill to activate BNPP relies on taxing all electricity users to pay for decommissioning BNPP and handling its waste.
Nuke power and weapons
Some of Shellenberger's strongest efforts have been to deny the ties between nuclear power and weaponry. In 2017 he campaigned vigorously to influence a Korean citizens' jury deciding whether two nuclear reactors would be completed.
On October 16, 2017 Shellenberger wrote: "Fifty one nations have nuclear energy; just nine have weapons. What more proof is needed that nuclear energy prevents a weapon while North Korea was denied nuclear energy and obtained a weapon?" Later that month he told the IAEA: "One of…Greenpeace's biggest lies about nuclear energy is that it leads to weapons. Korea demonstrates that the opposite is true: North Korea has a nuclear bomb and no nuclear energy, while South Korea has nuclear energy and no bomb."
Curiously, less than a year later Shellenberger turned around completely: "…Of the 26 nations around the world that are building or are committed to build nuclear power plants, 23 have a weapon, had a weapon, or have shown interest in acquiring a weapon…. 13 nations..had a weapons program, or have shown interest in acquiring a weapon…. This trend fits the historic pattern. In the 60 years of civilian nuclear power, at least 20 nations sought nuclear power at least in part to give themselves the option of creating a nuclear weapon…"
What apparently propelled Shellenberger's about-face was an article claiming that when a nation develops commercial nuclear power it also gains "nuclear latency," the potential for developing nuclear weapons to discourage other countries from military threat. Thus, Shellenberger goes on: "…While those 23 nations clearly have motives other than national security for pursuing nuclear energy, gaining weapons latency appears to be the difference-maker.… After over 60 years of national security driving nuclear power into the international system, we can now add "preventing war" to the list of nuclear energy's superior characteristics."
In other words, this absurdity: the more countries with nuclear power, the greater the potential for nuclear proliferation, and the safer the world becomes.
It turns out that one of Ferdinand Marcos' original incentives in building the Bataan Nuclear Power Plant was to develop a nuclear weapon, according to Juan Ponce Enrile, his Defense Minister during Martial Law. In 2019 Enrile lamented that they didn't follow through: "What could we use now [to protect against China]? Firecrackers?" He still believed building nukes to ward off China would be a good thing.
Our next foray introduces the "nuclear cycle," which describes the entire process of uranium production, use, and the handling of reactor wastes. – Rappler.com
Keep posted on Rappler for the next installment of Rodolfo's series.
Born in Manila and educated at UP Diliman and the University of Southern California, Dr. Kelvin Rodolfo taught geology and environmental science at the University of Illinois at Chicago since 1966. He specialized in Philippine natural hazards since the 1980s.
Previous pieces from Tilting at the Monster of Morong: