WHAT YOU NEED TO KNOW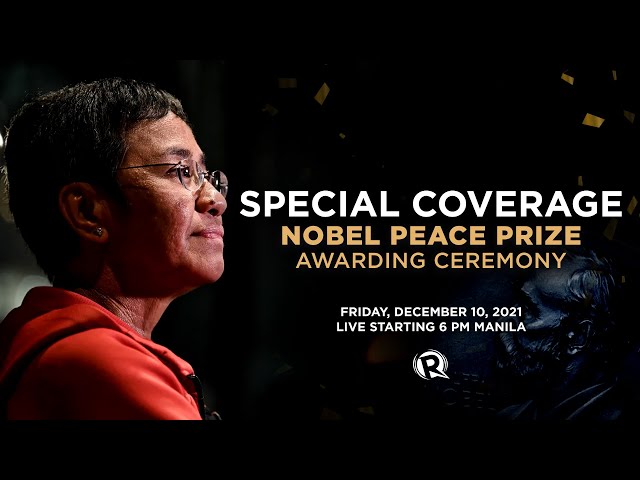 Veteran journalist and Rappler CEO Maria Ressa is set to receive the Nobel Peace Prize along with Russian journalist Dmitry Muratov in Oslo, Norway, at 8 pm (Manila time) on Friday, December 10.
They won the world's most prestigious political accolade for safeguarding freedom of the press at a time when authoritarian forces are out to stifle dissent.
Ressa is the first Filipino to win the award and the only woman in this year's roster of laureates.
She has become an international icon for press freedom and democracy following Philippine President Rodrigo Duterte's relentless attacks on Rappler. She has long been sounding the alarm against the use of social media platforms as a means to spread lies and hate.
Muratov is editor in chief of the Novaya Gazeta, a Russian newspaper that publishes stories critical of the Kremlin.
Ressa and Muratov's historic Nobel victory is an unprecedented recognition of journalism's role in today's world.
Bookmark and refresh this page for updates – in text, video, and social media posts – as Maria Ressa and Dmitry Muratov receive the Nobel Peace Prize in Oslo.
LATEST UPDATES