Before she fights the good fight on and off screen, Angel wakes up to 'Good Morning' by John Legend
Editor's Note: For Women's Month, we listen to strong, independent women who are at the forefront of the most important issues we are facing today. In this piece, we get to know the mornings of a well-loved actress and role model, Angel Locsin.

Angel Locsin needs no introduction. She is a household name known by Filipinos for being a beloved artist, philanthropist, and activist.
Years ago, she played several heroes on the small screen. We knew her then as a good actress, but what we didn't know was that at a young age, she was already an embodiment of all the values we loved in her characters.
Today, she is the epitome of a modern feminist – confident to embrace her feminine side as an actress and unafraid to fight for her principles rooted in justice and compassion. She is idealistic, but she takes action to turn these ideals into reality.
Let's learn the ways this modern superhero gets up, ready to go through her day.
FIRST GRAB. The first thing I grab when I wake up is my cellphone to check the time and any unread messages. Sometimes, I use my phone as my alarm and the music I wake up to is "Good Morning" by John Legend.
SKINCARE ESSENTIALS. Actually, my skincare routine became much simpler during the pandemic, but I make sure to still wash my face and moisturize regularly.
To remove my makeup, I use coconut oil instead of a regular makeup remover as it has proven to be really effective in taking out even the most stubborn mascara residue.
BEFORE I START. Since I'm always on the go, I'm often in a ponytail or I make sure to have a hair tie on my wrist. Then I bring a bag with my essentials wherever I go. I'm also a huge fan of essential oils – I love mixing scents and filling my workspace with relaxing aromas.
IF I MUST GO. My outfit is a combination of a comfortable shirt or top, jeans, a face mask, and a face shield.
IF I'M STAYING IN. I wear the most comfortable outfit I can find if I'm at home. Oftentimes, it's pajamas all day!
FAVE DELIVERS. I'm actually very thankful for the various courier services and their messengers that we've especially grown fond of during the pandemic. I use these services for food and other deliveries as I also order a lot of things online.
ROUTINE REMINDERS. I used to see my dad more often before the pandemic happened, but since he's a senior citizen and I do go out for work, I make sure to self-quarantine and have proper tests conducted before I visit him.
The same goes for when I meet with friends. There are a lot of friends who I haven't seen until now since I feel that I have a responsibility to our show, "Iba 'Yan," to be as safe as possible.
Our subjects and members of the production team will be affected if ever the virus spreads, so we really take all the necessary precautions. After all, the show is about helping people. So, everyone's safety is of utmost priority.
For work meetings via video conferences, my usual routine is just to wear a nice top, put on my favorite Avon lipstick, then use some books as an iPad stand. Then I'm good to go.
CELEBRATING WOMEN'S MONTH. Hard work, dedication, and passion for the craft really helped me grow as an artist. I'm really the type who loves to learn new things.
To young girls out there, my message is: know what you want. That's very important. Do not conform to what society tells you or what other people expect you to be.
Instead, use what's unique in you as your strength and develop that. That's what makes you special. Follow your passion and find your happiness no matter the challenges along the way. Know that coupled with hard work, you can achieve anything as long as you put your heart into it.
Angel's items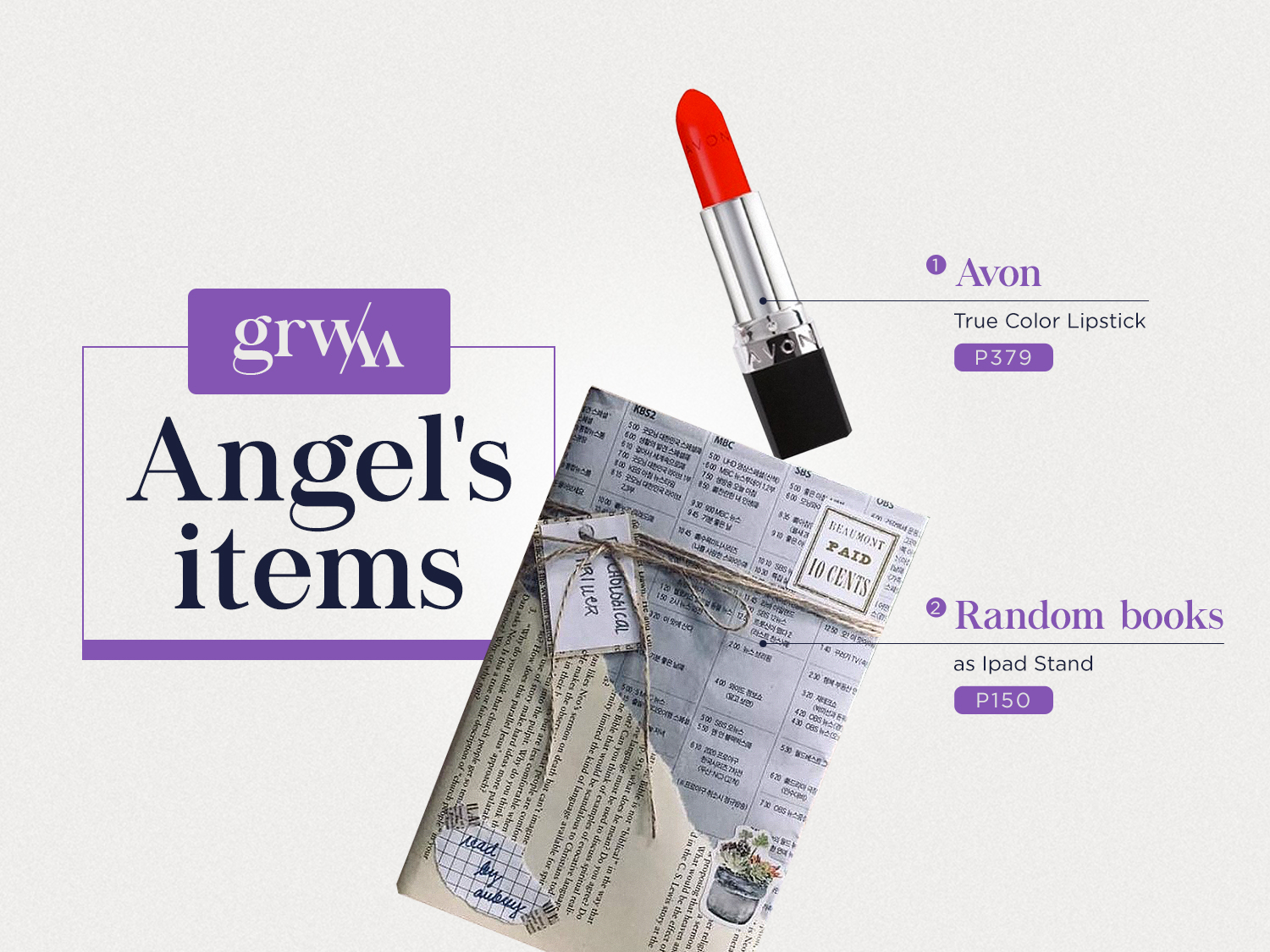 GRWM recommends
Pajamas: 2-piece silk pajamas (P272)
Coconut oil: Organic Virgin Coconut Oil (P129)
Hair tie: 10-piece hair tie set (P60)
– Rappler.com
Looking for discounts on your favorite courier services? Check out Rappler Coupons!