Writer and social media manager Ceej Tantengco takes Xiaomi's new phone out for a spin
You want a phone that works as hard as you do – while still looking good.
Like many millennial creatives, every day comes with a different challenge for me. I work at a startup, manage the social media of a professional basketball team, host two podcasts, write for different publications, and create content for my own social media and Youtube channel. In my personal time, I like to listen to podcasts and watch shows on Netflix.
Having a device that meets my needs is an important part of this life–especially while working from home, without access to the equipment available in our offices. I tested out the stylish Xiaomi Mi 11 Lite to see how it performs the various tasks of a millennial creative!
Day 1: Taking photos for social media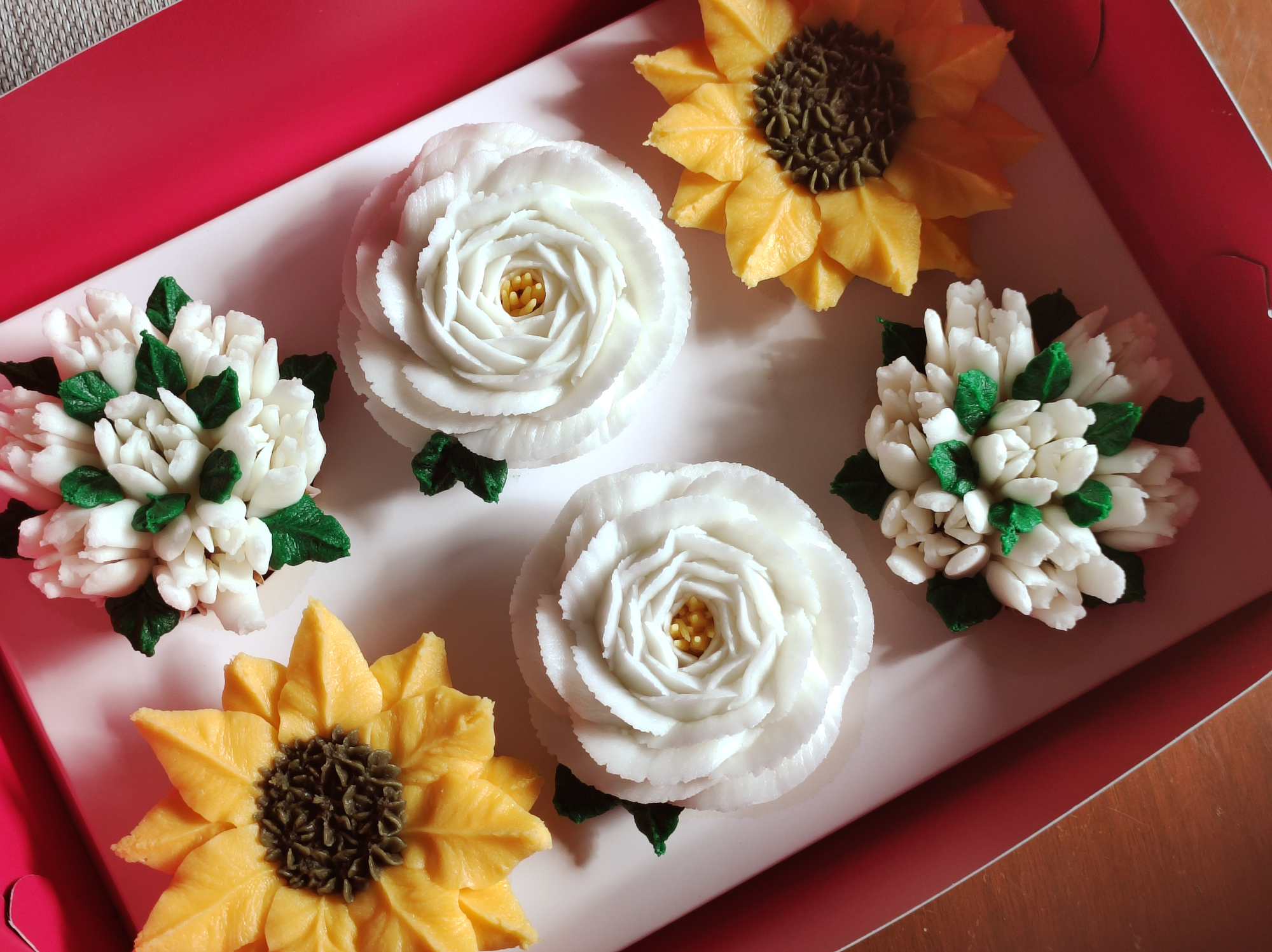 Even though I have a professional camera that I bought for work, a smartphone's built-in camera tends to be what I reach for first. I test the Mi 11 Lite on random things I post online: what I cooked for lunch, the texture of new woven blankets I bought for my apartment, the contents of gift boxes sent by the brands I work with, and a selfie.
The Mi 11 Lite has a triple rear camera (64 MP main camera + 8MP ultrawide angle + 5MP telemacro) and a 16 MP selfie camera. Other reviewers have praised the camera for capturing minimal noise while also capturing fine details. With a high-quality smartphone camera, I can quickly finish taking photos and get on with the rest of my day.
Day 2: Working on podcasts
As a longtime fan of podcasts (some of my favorites are "Planet Money" and "Twenty Thousand Hertz"), it was a dream come true to join podcast production company PumaPodcast in 2018. I host two podcasts with them, "Go Hard Girls" and "What's AP? Araling Panlipunan Rebooted", and what I've learned from the experience is that podcasting is not the same as making a vlog or TV program—you need to think in audio.
Listening sessions are a valuable part of our workflow. Before publishing an episode, we listen to it multiple times, noting points for improvement in the voiceover or in the sound design. The Mi 11 Lite has dual audio speakers with hi-res audio certification and hi-res audio wireless certification, clear enough to catch the little details of whatever podcast you're working on or listening to for fun.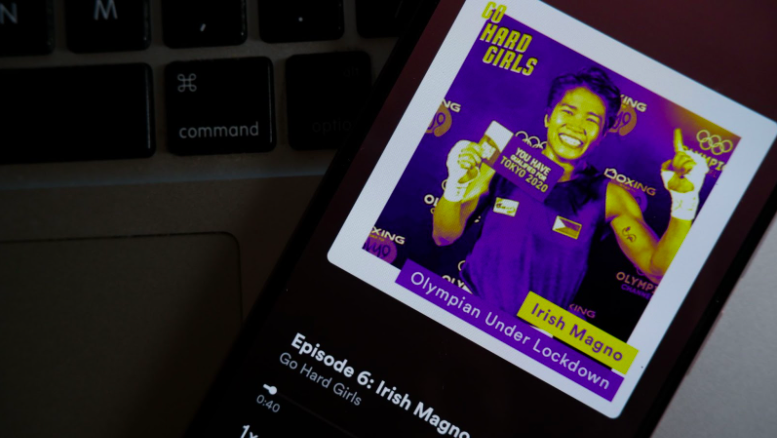 It also has a 3.5mm headphone jack—something people who switch between wired and wireless earphones depending on the activity will appreciate. I know I do!
Day 3: Unli-video meetings
Whether on Zoom, Google Meet, or Microsoft Teams, every day has at least one video call. On busy days like this, I have five: a work session to work on an important deck, a workshop with my intern to sharpen her skills, interviewing a guest for my podcast, guesting on another person's podcast, and a speaking engagement at a university.
We're all familiar with the eye strain that comes with staring at our devices for a long time, which is why I look for blue light solutions in every device. The Mi 11 Lite has TUV Rheinland Low Blue Light Certification to reduce eye fatigue. LiquidCool Technology also helps lessen device heating.
By the way, here's a life hack a friend shared with me last year: If you have two video calls in the same day, try to schedule them both in the morning. That way you have the rest of your afternoon clear to focus on a different task.
Day 4: Home photoshoot
Here's a secret: Shooting an #ootd or #motd is never as simple as it looks. For photos to stand out—especially if you're shooting it to feature a specific product—you need to consider the lighting, composition, and styling of the overall look.
I had a lot of fun shooting these photos using the Mi 11 Lite, and I also switched to my work camera so that I could bring the smartphone into the photo with me! I have always preferred phones with unique colors—I've had gold, pastel yellow, and iridescent ones in the past—because it's part of the fun. The Peach Pink color is a lovely, soft pink (dare I say, millennial pink?) that reflects blue and lavender when light hits it. The slim profile and streamlined design is beautiful, too. A smartphone is a device you look at and hold many, many times a day. I just think it should make you feel good when you do.
Day 5: Shooting vlog footage
I held off on making a YouTube channel for the longest time, but the lockdown finally gave me the motivation to try it. I began uploading videos in January about freelancing tips and my career in the sports industry. I mostly record with my work camera, but mix in smartphone footage in the edit.
There are just moments where you'll want to shoot on the fly or don't have the time to set up all the gear; but you'd still want high image quality so there isn't a noticeable drop in quality once it's edited together.
Not surprising for Xiaomi, which has long been known for its camera quality, the Mi 11 Lite performs well on videos too. As in still photos, it's able to capture a great amount of detail at 4K resolution.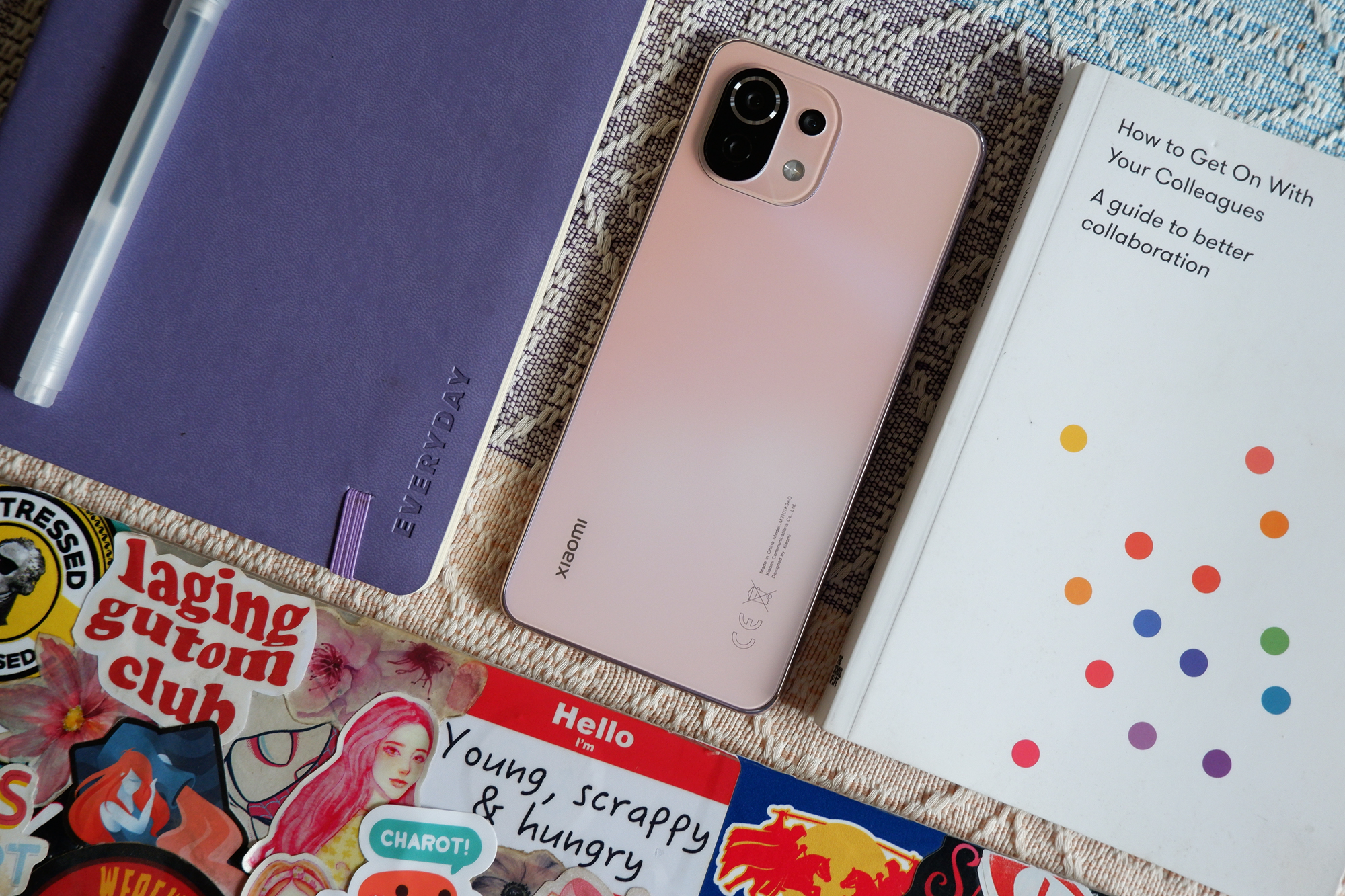 Day 6: Take a break
My weekends lately have been spent watching "Vincenzo", a K-Drama about a Mafia consigliere going up against corrupt businessmen in South Korea. It's the kind of show I like to watch with my friends, but instead of meeting up in person, we watch using the "Teleparty" browser extension instead. This allows us to watch in sync from our different homes and have a chat box where we geek out about the show (and, let's be real, geek out about Song Joong Ki).
The 6.55" AMOLED DotDisplay (2400 x 1080 FHD+) gives plenty of screen space for whatever K-Drama you're binge-watching—no trouble reading subtitles here! HDR10 support means that you can watch in Ultra HD if you're on a premium Netflix subscription.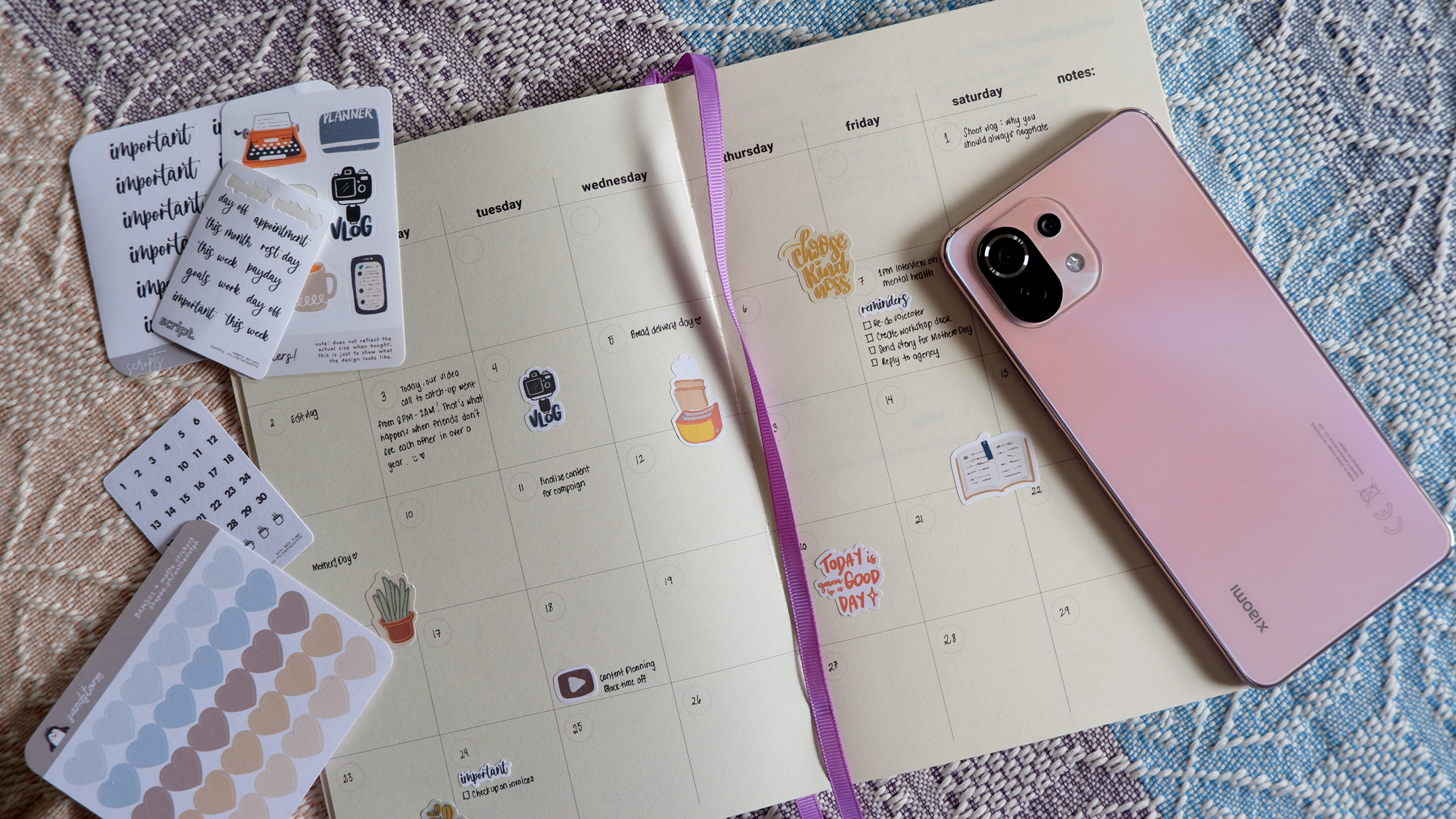 Day 7: A slow Sunday
Sundays are what I call "potato days", which means I don't want to work—I just want to sit down and do nothing, like a potato. Weekends are about recharging and spending time with people who matter most. I play with my dogs, cook for my parents, play my favorite video game Stardew Valley, catch up on reading, and call my boyfriend in Singapore.
Ironically, despite doing my best to unplug from work, I use my phone the most on weekends. Sometimes it's because there are responsibilities for freelance gigs (my desire to be a potato notwithstanding), but most of the time it's because technology is a bridge that helps me connect with the things that make me happy. And so the Mi 11 Lite's 33W fast charging comes in handy for power users like me.
From fast-paced days to slow stretches, the Mi 11 Lite does it all in style. – Rappler.com
You can purchase the Mi 11 Lite through authorized Mi Stores and partner retailers nationwide as well as through Lazada. Visit Xiaomi Philippines on Facebook for more details.