Sawasdee krab! Pretend you're Thai with these purchases
Editor's note: This article contains affiliate links from our partners. We earn a small commission when you shop using these links.
Thai shows and movies have been my guilty pleasures lately. And I know I'm not the only one.
While most of us can trace back our Thai binge-watching habits, especially BL or "Boys' Love," to the start of the pandemic, my fascination with them started the year before that. I was just browsing for an honest-to-goodness gay kilig story when I stumbled into "He's Coming to Me." Then one thing led to another.
By mid-2019, I was already following the actors on Instagram, gobbling up any gossip and news about them (even if it meant dealing with wonky English translations), and saving the shows' soundtracks on my playlists. As someone who has made a conscious effort to consume "meatier" content through Netflix and podcasts, Thai BLs provided a breather from the seriousness and nuances of Western narrative conventions.
Just like any self-respecting binge-watcher, I allowed myself to give in to the incessant advertising. They're colorful, cute, and, most importantly, are very generous in fan service. Anything to make me feel close to the stars and bustle of Bangkok is good while my travel confidence hasn't returned yet. And to my surprise, some of the Thai products that were heavily endorsed can be bought online!
If you're willing to go down the rabbit hole like me, you may want to add the following to cart to see if the hype is real:
Oishi Plus C (BrightWin edition)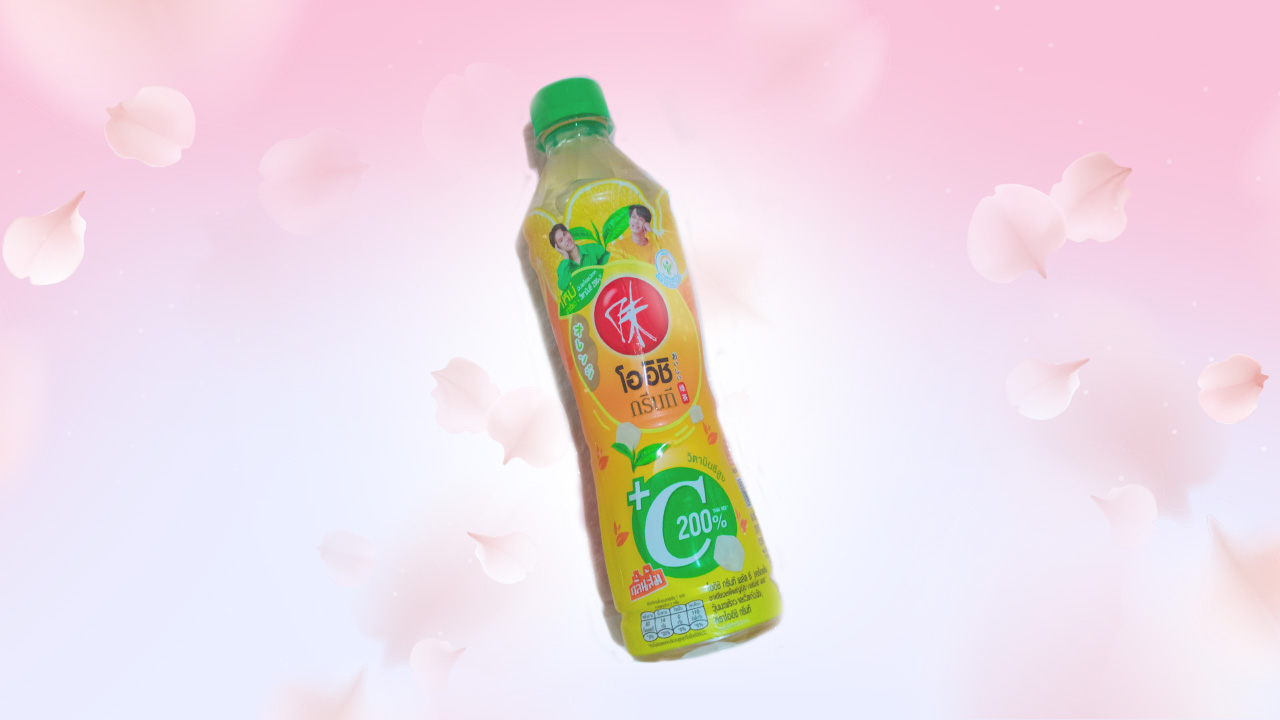 In almost all of the Thai BLs I've seen, the lead actors drank these Oishi bottled juices like they're water. Though I won't recommend doing that, I'm pleased to announce that the "Plus C" variant has resellers on Shopee! It comes in two flavors, Kyoho grape and orange, and contains chewable coconut jelly, so it might be a real treat – aside from seeing Bright and Win smiling at you on the packaging.
Mix flavored biscuit sticks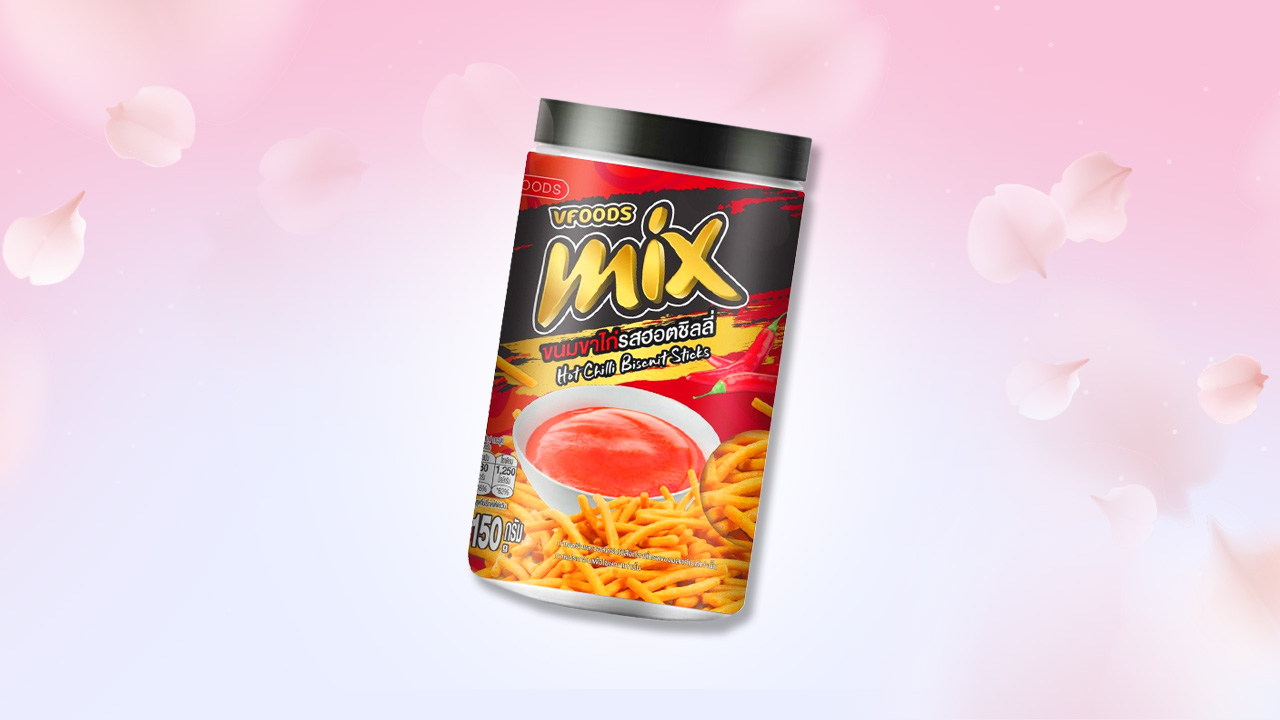 If you've seen "A Tale of Thousand Stars," you might have noticed one of the main actors, Mix Sahaphap, bringing packs of Mix out of nowhere to munch on. Getting him as its official endorser seemed really "meta," which makes me wonder if the snack was intentionally named after him. That might remain a mystery to me, but at least we can now pre-order all flavors from Shopee (original, hot chili, and spicy Korean chicken) to know if it's really yummy!
Mistine Idolo collection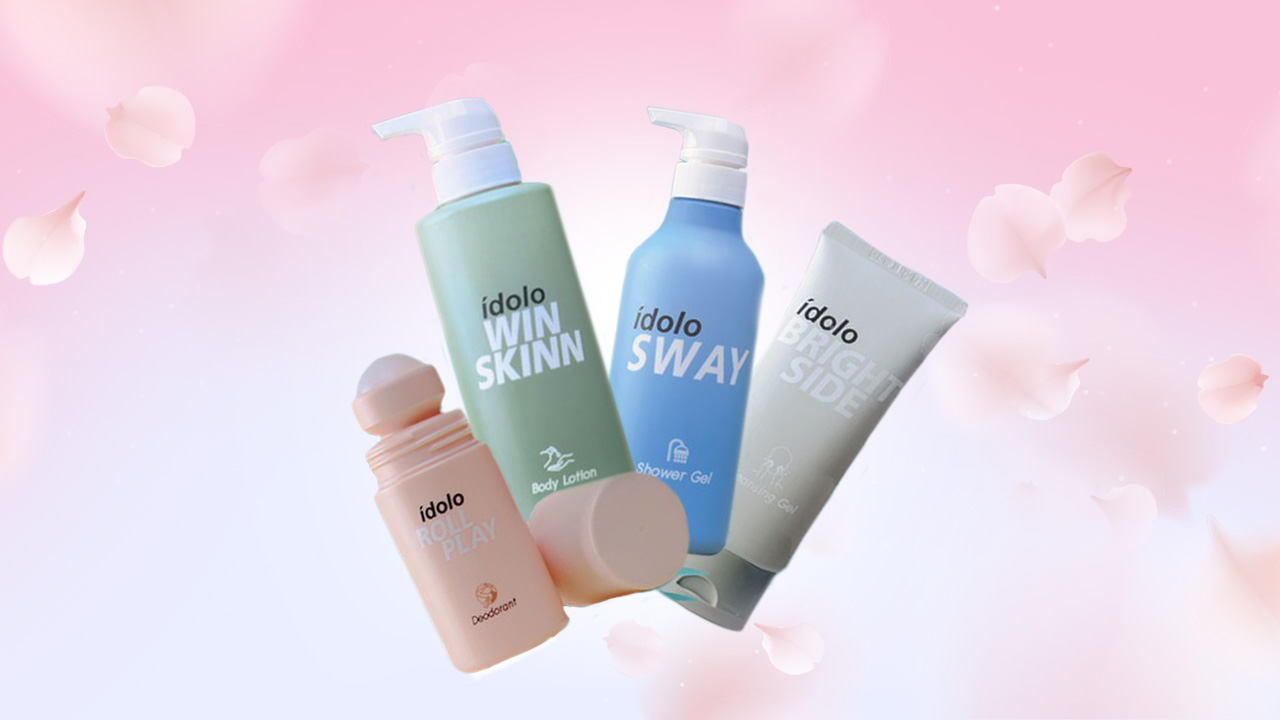 [Buy skincare products and cosmetics ranging from P249-P599]
The Idolo collection is a partnership between Thai skincare brand Mistine and media company GMMTV, where each new product is paired with a talent as its brand ambassador – and I mean almost all "bankable" stars. All of its 4 main BL pairings (the so-called "pillars") are part of promoting items ranging from eyebrow pencils to shower gels. In addition to being officially sold in the Philippines by Mistine, what's even more remarkable is how the collection helps normalize make-up and grooming for men with mostly male endorsers.
Lactasoy collagen soy milk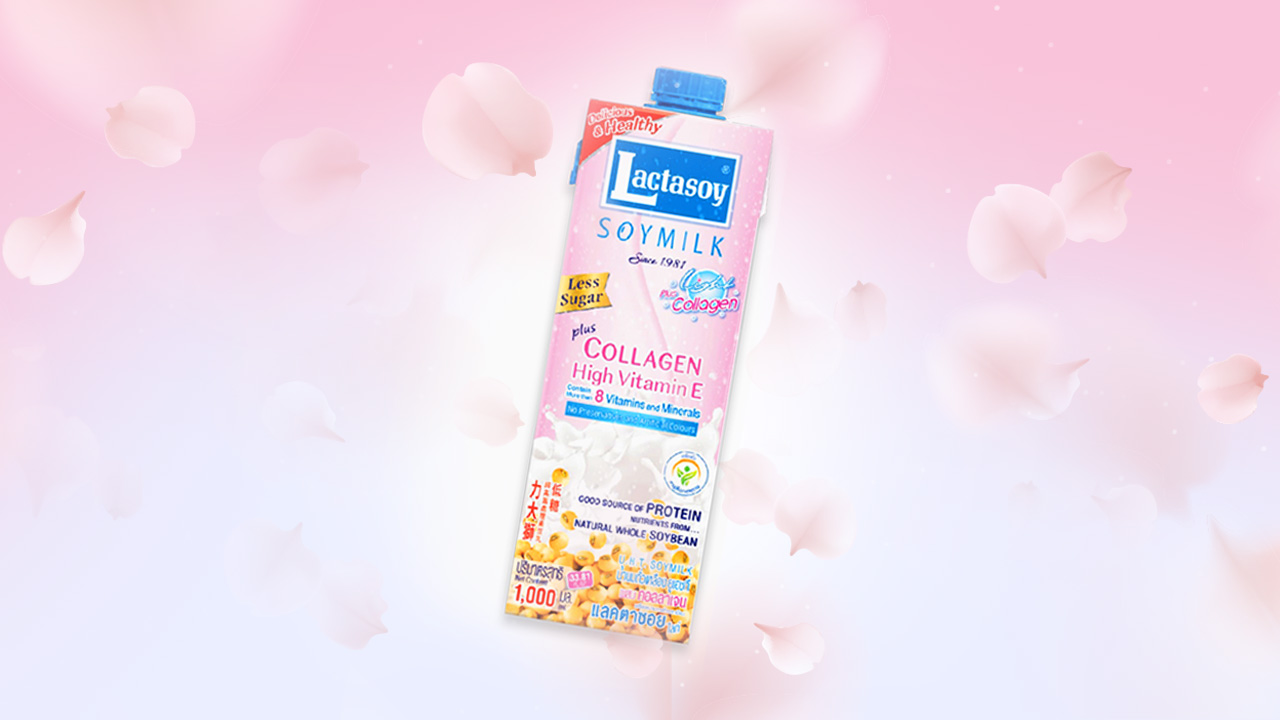 [Buy a pack of 2 1L cartons for P193]
Soy milk? With collagen? I think I have seen it all. But since collagen-infused drinks are all the rage lately, it's not surprising in a country whose citizens are as image-conscious as Thais. Also known as one of the joint endorsements by KristSingto (of SOTUS), Lactasoy claims that the collagen in this variant is from deep sea fish, which contains low sugar and fat. Soy milk is already healthy in itself, so there's no harm in giving this a try.
Tao Kae Noi crispy seaweed snack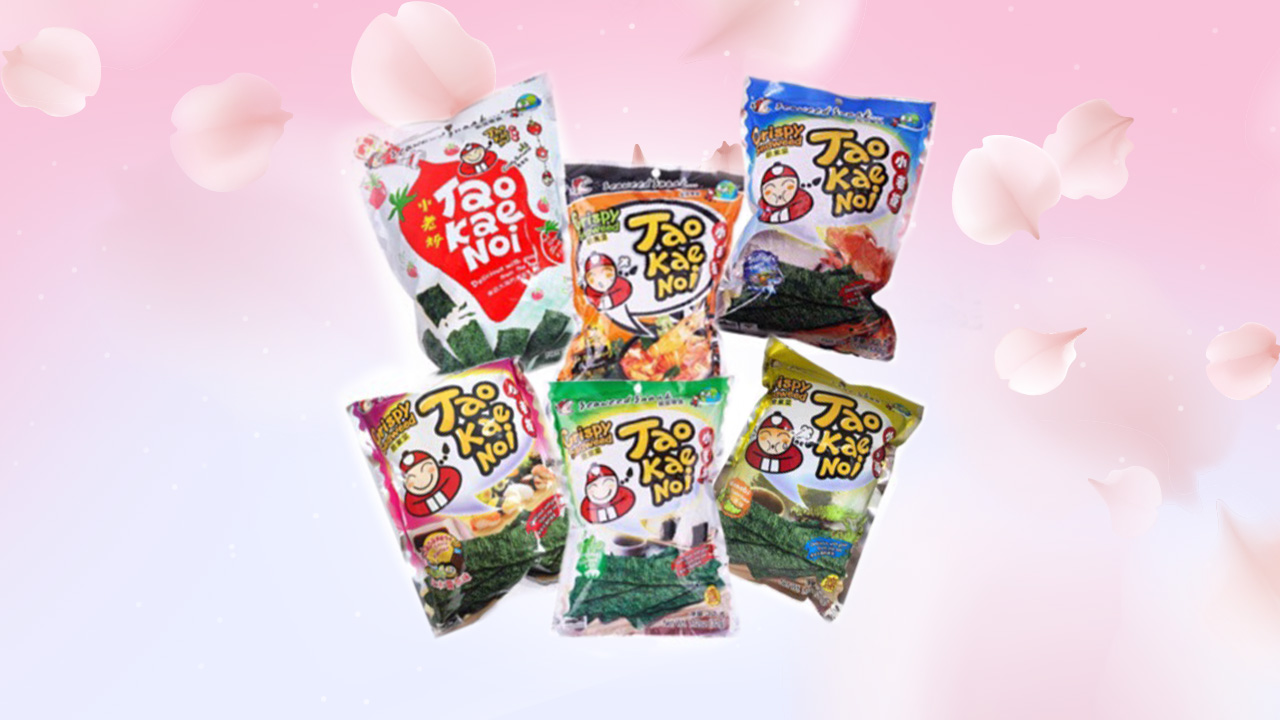 Tao Kae Noi has been around for a while now, but to my knowledge, it was only fairly recently when the snacks were marketed through content featuring young Thai stars (like this, for example). These are truly crispy, and if I were to pick favorites, it would be the hot and spicy and wasabi flavors, although the original is just as good.
Fun fact: The 2011 film "The Billionaire" is based on the life story of Tao Kae Noi's creator, Itthipat Kulapongvanich, who became one of the country's youngest billionaires because of the snack's success.
MAMA OK instant dried noodles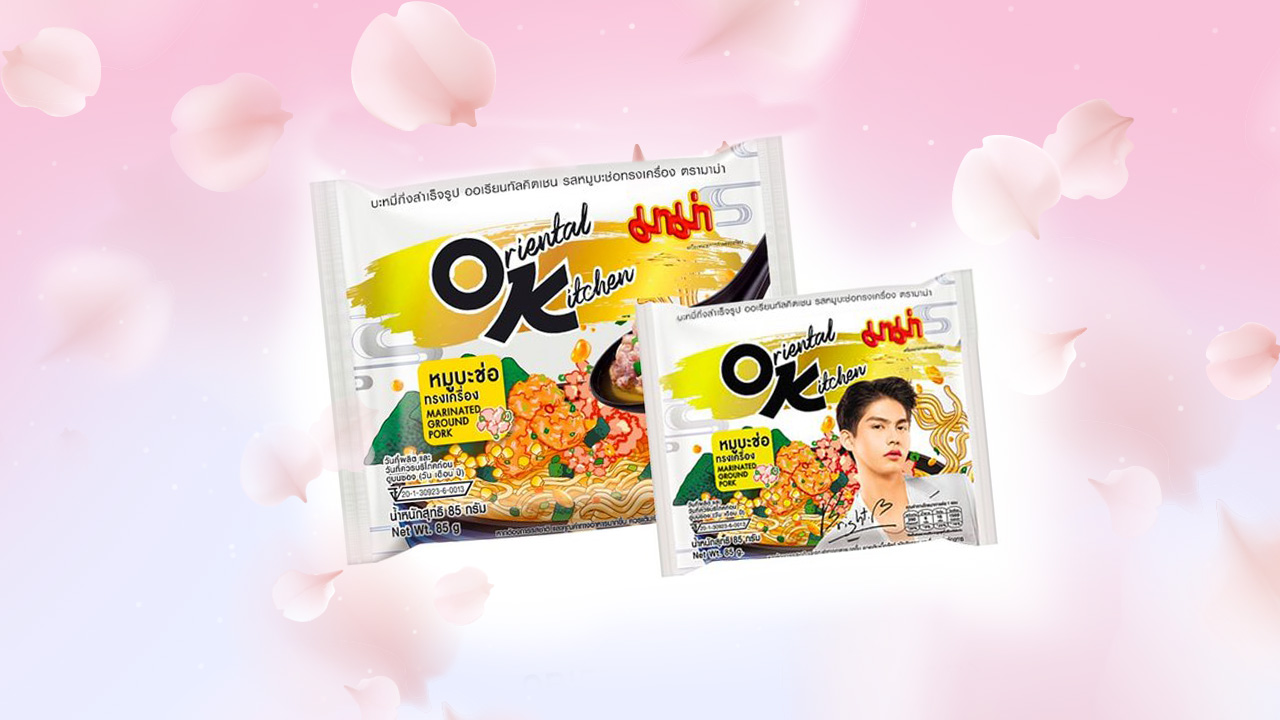 This might be the oddest yet most amusing brand and artist tie-up yet. Also featuring GMMTV's popular BL pairs, each one represents a variant. For example, Singto is the face of shrimp tom yum and Bright is for ground pork. Although these match-ups don't make much sense aside from obvious marketing reasons, the six flavors themselves seem interesting enough to taste. I don't think I have seen local salted egg-flavored instant noodles, so I will definitely add some to my cart.
Suffice to say, in any pop culture sphere, using celebrity endorsers and latching onto trends are guaranteed advertising strategies. Now, will some, if not all, of these items surpass their hype? Will I be satisfied as a fan? Let's shop and hope to be impressed. – Rappler.com