OPPO APAC president Jimmy Yi talks about the latest series' camera technology and more
It's interesting how well art can capture the essence of an era. In class, we learned about the English Renaissance, how certain kings and queens were defined by how much artists thrived during their reign. Eventually, film entered the visual arts scene. People became fascinated by moving pictures, up until they became colored and the stories more dynamic.
It's no different today. We can easily differentiate the style of TV shows by their tone and feel. Pinoy telenovelas have tropes and dramatics; Netflix series have an overly smooth and mainstream-friendly quality to them; K-drama lovers will easily know which decade a certain series was released by the color grading. While this was happening in the bigger screens, an evolution was happening in our 6-inch-screens as well.
Vine showed us stories could be told in seconds. Then Snapchat came in, then Instagram stories, and now, TikTok. We can tell which era of social media a short clip was made in by the face filter, the editing style, the grainy filter – or lack thereof – the frame, etc.
With mobile phones and platforms today, everyone's a storyteller.
And why not? The 21st century has taught us many meaningful things, one of which is that everyone has a unique story and perspective to tell. Today, while we all live in the midst of a global pandemic, we're all seeing different things. The difficult, heartbreaking experiences are true; so are the candid, happy moments. Now, more than ever, we should be celebrating playfulness and freedom of expression.
And this is what OPPO's latest smartphone series for creativity is all about. This is the Reno5 series – the smartphone for the generation of content creators.
'The smartphone for the youth'
OPPO has always been proud of their human-centric approach to their product designs and releases. According to OPPO's Asia Pacific (APAC) president Jimmy Yi, "OPPO's innovations and directions are always based on consumer preference and its evolving demands. With the growth of content creation locally and globally, videography plays a huge role in the wide array of content and stories on social media."
OPPO has also noticed the evolving landscape of social media. "A key trend that has emerged in the past year among our target audience is the increased interest in content creation. Whether it be for TikTok, YouTube, or Instagram, these young content creators are spending more of their free time capturing and sharing moments with their family, friends, and fans in newer and creative ways," he said. With the new Reno5 series, OPPO puts its foot forward in catering towards one of the main voices of 2021: young content creators.
#PictureLifeTogether with the ultimate videography experience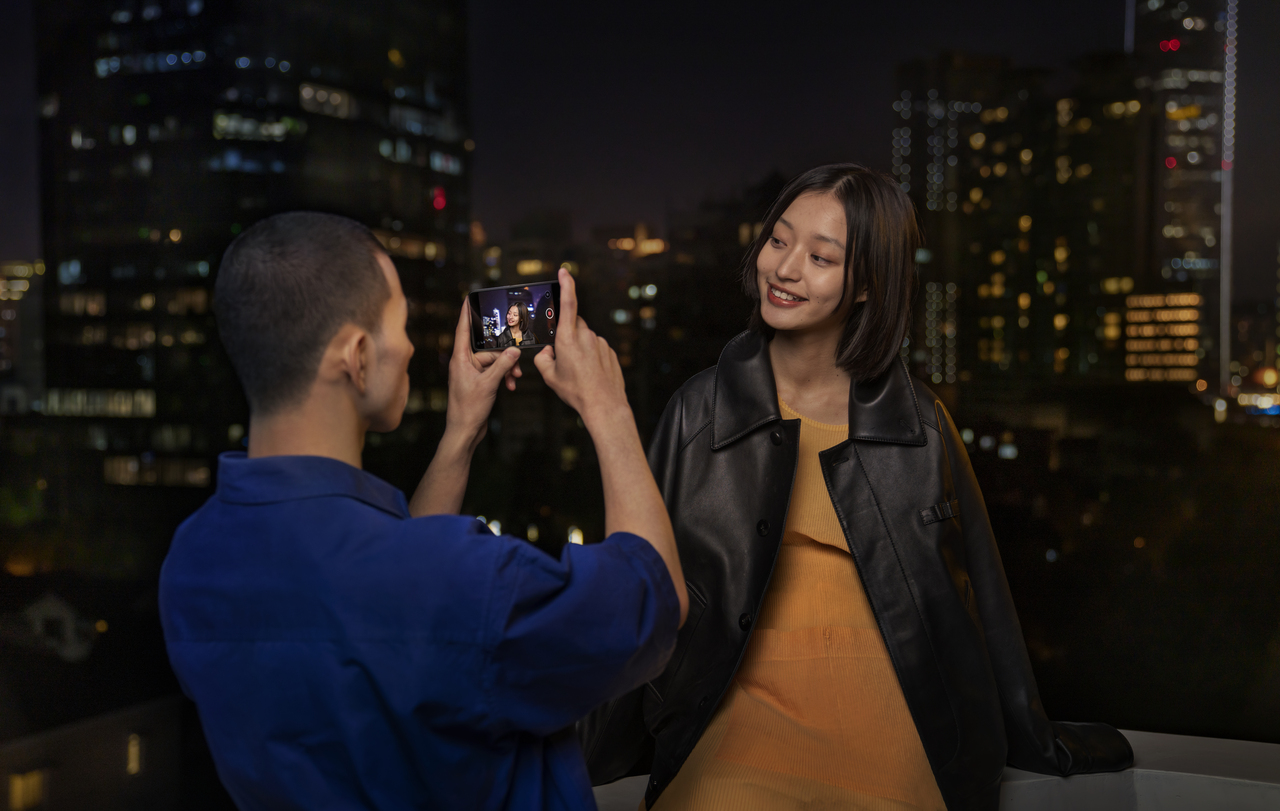 With content creation as its main focus, the all-new OPPO Reno5 series has an all-new camera system, featuring a 64MP rear quadcam matrix with smarter AI camera features – such as the AI Mixed Portrait (Reno5 4G only), AI Portrait Beautification (Reno5 5G only), Ultra Night Selfie and AI Highlight Video.
The APAC president also breaks this down further, "With the Reno5, our team wanted to enable users in exploring and expressing their creativity further, equipping them with new cutting-edge technology and introducing enhanced camera features: such as Ultra-Night Video mode and Live HDR. These features incorporate AI to make pictures look sharper and more vibrant with improved exposure levels, colors, and customizable light settings."
"Another feature that has become popular with our audience is the AI Mixed Portrait mode, which allows users to overlap two different videos from the front and back camera, capturing the videographer's reaction while filming something else. There's also the user-friendly Soloop video editor, where new content creators can experiment and dabble into video editing."
Before, smartphone users were easily wowed by being able to take exceptional photos in low light. But the Reno5 4G and Reno5 5G level it up even further, with superior hardware and video capability packed with creative AI camera features.
Aside from these camera features, the Reno5 series also doesn't lose out in terms of performance and battery life. The Reno5 5G, in particular, is equipped with the Qualcomm Snapdragon 765G dual-mode 5G chipset, enabling the right balance between performance and power consumption. The 65W SuperVOOC 2.0 charging feature also lets users replenish over 60% battery charge in merely 15 minutes. This will ensure that you can do and play more by needing less time to charge.
5G: the ecosystem of the future
"In the long run, 5G will become the norm," Jimmy Yi predicted. "Users are likely to embrace smart technology in all aspects of life, in which smartphones are set to serve as the most important access point, becoming a hub of an ecosystem that connects an increasing number of devices."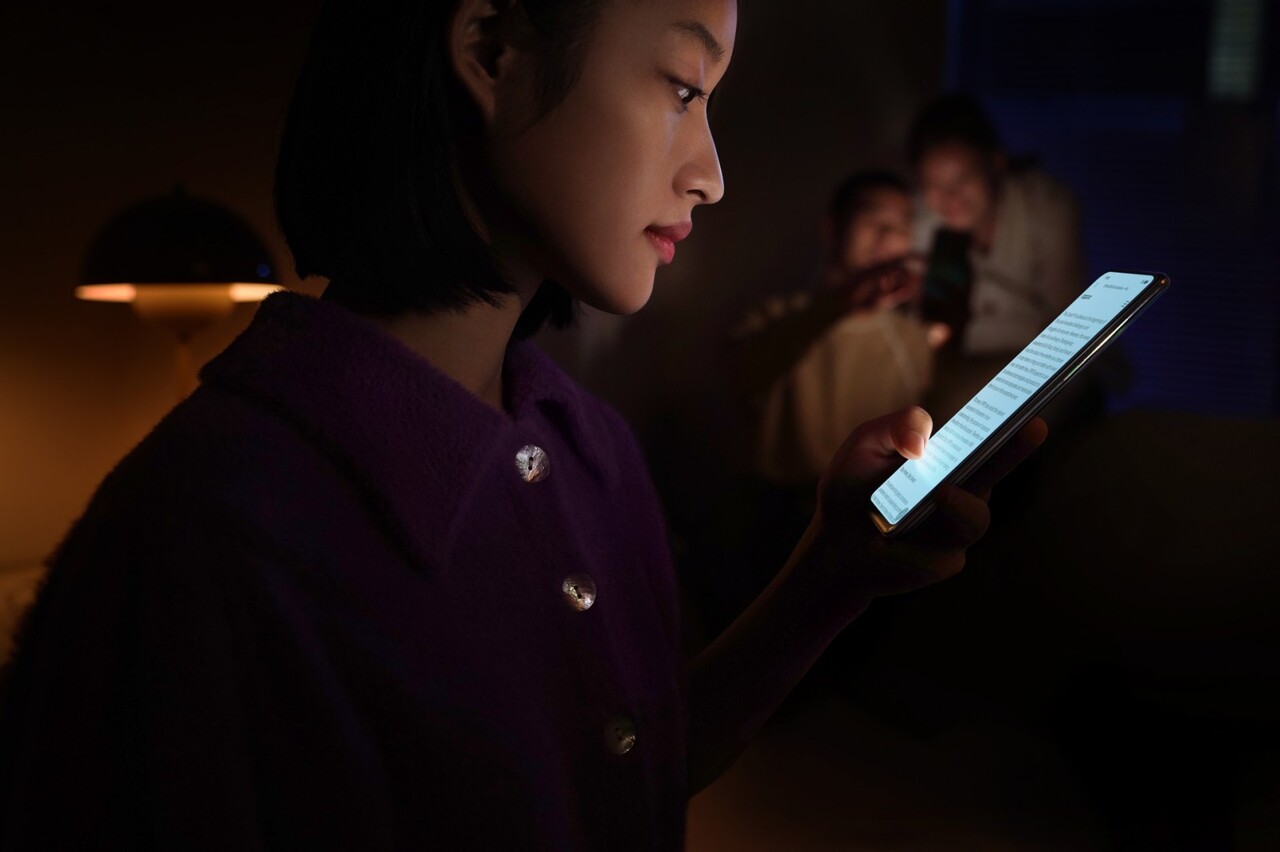 OPPO aims to be at the forefront of this new ecosystem. The company's research and technology development isn't only focused on the smartphone experience. They also release several other gadgets and designs annually, and successfully transitioned to virtual events during the past year.
"All in all, we have invested a budget of 50 billion RMB (about $7 billion) for the next three years. This investment will be put towards developing core technologies in hardware, software and systems, in addition to 5G/6G, AI, AR, big data and other frontier technologies. Our efforts in R&D will continue to drive our technological leadership with breakthroughs that will continue to bring revolutionary user experiences and elevate intelligent connectivity."
OPPO Reno5 4G and Reno5 5G in the Philippines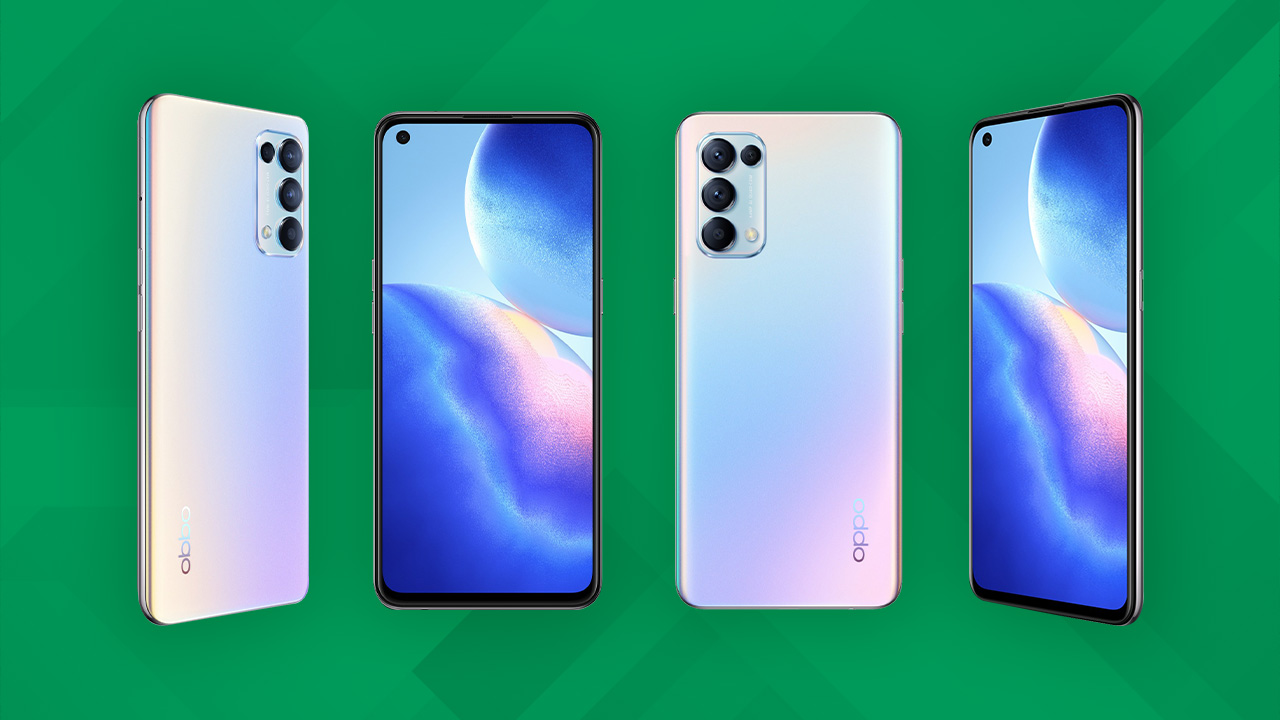 The OPPO Reno5 series was borne from this same ambition. With the Reno5 4G and Reno5 5G, millennials and Gen Zs can be more creative in navigating an elevated experience of smartphone videography.
The Reno5 4G comes in Fantasy Silver and Starry Black, while the Reno5 5G comes in Galactic Silver and Starry Black.
Both phones retail for P18,999 and P23,999, respectively, and are available at OPPO concept and online stores, partner dealers, and exclusive e-commerce partners Shopee and Lazada. – Rappler.com