The two phones that boast long-lasting battery life and immersive display are available once again for less than P5,000 each
Xiaomi's Redmi 9A and 9C are back and now more affordable than ever. You read that right; the best-selling duo of entry-level phones are launching again at an even lower price than when they first did late last year.
We've got some hands-on time with the two phones. Here are some things we love about them:
Unbeatable price
When the Redmi 9A and 9C first hit the market last year, the two were already quite accessible as far as price is concerned. Note that these are two relatively capable phones that serve as good examples of how Xiaomi recognizes the challenges everyone is going through due to the pandemic. To make their smartphones more accessible, the electronics giant has decided to lower the prices of their products.
The Redmi 9A first launched at P4,690 and is now only P4,490; while the Redmi 9C launched at P5,690 and is now down to P4,990.
Immersive display
Both the Redmi 9A and 9C flaunt 6.53-inch HD+ screens that are truly immersive. Their screen size alone tremendously enhances video binge-watch sessions, giving you a lot more screen real estate than most other phones in this price segment. Add to that the fact that there's not a huge cutout that blocks part of your view. Instead, you get a not-so-big, less-intrusive teardrop notch at the top center of the screen.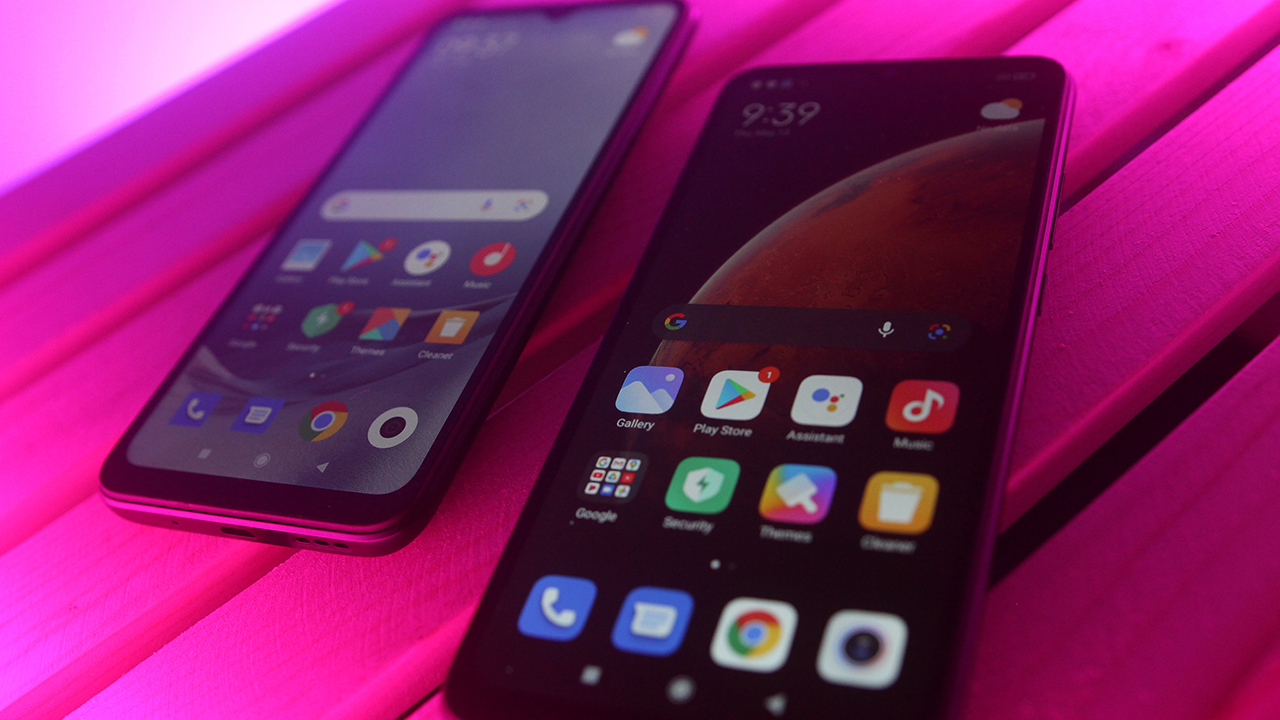 The phones also showcase a low blue light feature that makes one's viewing experience more comfortable. With the blue light protection certification, your eyes will be at ease even after spending long hours on your phone.
Long-lasting battery life
The two phones similarly house a 5,000mAh battery, allowing them to handle at least an entire day of heavy usage; that's including surfing the web, checking your socials, streaming media, playing games, and practically everything else in between. You can probably even push it to two days, if you're only calling and texting. That's a whopping amount of time to go without charging. So if you know you won't be anywhere near an electrical socket for any given time, these are the phones that you need with you.
Functional and fashionable design
Design-wise, the Redmi 9A and 9C are deceptively light for their size, showing good weight distribution across what looks to be a fairly durable chassis. It's thin, sleek, and functional. Plus, the textured backs make the phone easy to grip; it never feels like it'll slip from your hands.
Oh, on top of all this, both phones also sport a headphone jack, which is a huge win for fans of wired audio devices.
Stellar camera performance
For cameras, the Redmi 9A has two sensors: the 13MP main sensor at the rear and the 5MP selfie sensor up front. Meanwhile, the Redmi 9C has a triple-rear camera setup, consisting of a 13MP main sensor, a 2MP macro sensor, and a 2MP depth sensor, along with a single front-facing 5MP sensor.
The two phones are no slouches in the photography department. Both can take natural-looking and color-accurate photos that pack a good amount of detail. They're not too shabby for the asking price. And if it's just social media-ready photos you're after, there's more than enough here to satisfy. — Rappler.com
The Xiaomi Redmi 9A and 9C are available now in authorized Mi stores, official retailers nationwide and through Lazada. Follow Xiaomi Philippines on Facebook as well for more updates.