(UPDATED) The National Telecommunications Commission recalls ABS-CBN's TV and radio frequencies nationwide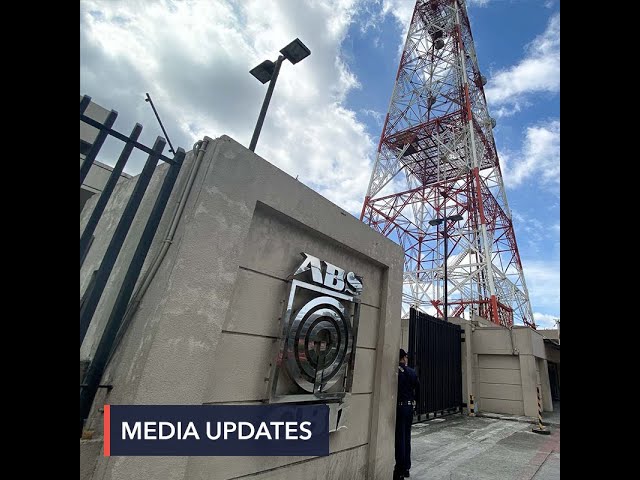 In another blow to media giant ABS-CBN, the National Telecommunications Commission (NTC) issued an order recalling its frequencies.
In a decision dated September 9 and released to media on Thursday, September 10, the NTC noted that ABS-CBN no longer has a legislative franchise to continue operating its television and radio stations nationwide.
The NTC also revoked all certificates of public convenience, which had given ABS-CBN the authority to use the frequencies.
"Indubitably, the denial of respondent's franchise renewal application by Congress, coupled with the denial of respondent's petition by the Supreme Court, lead to no other conclusion except that the respondent had already lost the privilege of installing, operating, and maintaining radio broadcasting stations in the country," the decision said.
"Consequently, absent a valid legislative franchise, the recall of frequencies assigned to respondent is warranted," it added.
The NTC decision covers ABS-CBN's frequencies nationwide, including radio stations DZMM and MOR.
NTC Deputy Commissioner Edgardo Cabarios earlier told Rappler that once the commission recalls ABS-CBN's frequencies, the media giant could still turn to the Court of Appeals.
ABS-CBN's franchise expired on May 4. Its free TV and radio stations went off-air a day later, after the NTC ordered it to stop its operations.
In the same week ABS-CBN was shuttered, the media giant ran to the Supreme Court (SC) in a bid to stop the NTC's cease and desist order. Senators, in a resolution, also urged the NTC to reconsider its order.
NTC said it had to suspend hearings on the recall process back then, given ABS-CBN's petition at the SC.
In July, the House committee on legislative franchises denied ABS-CBN's new bid for a 25-year franchise over alleged "numerous violations." This is in contrast to what transpired at a Senate hearing, where the network was cleared of such violations.
Without a franchise, ABS-CBN had to lay off employees and close its regional broadcast arm.
Late August, the SC dismissed the embattled network's petition for being moot and academic, following the House move to kill its franchise renewal. – Rappler.com