This is AI generated summarization, which may have errors. For context, always refer to the full article.
(1st UPDATE) PLDT attributes the intermittent connection issues to a reduction in internet bandwidth capacity by one of its submarine cable partners
MANILA, Philippines – Philippine Long Distance Telephone Company (PLDT) subscribers turned to social media on Monday afternoon, June 5, to express frustration over sudden connectivity issues.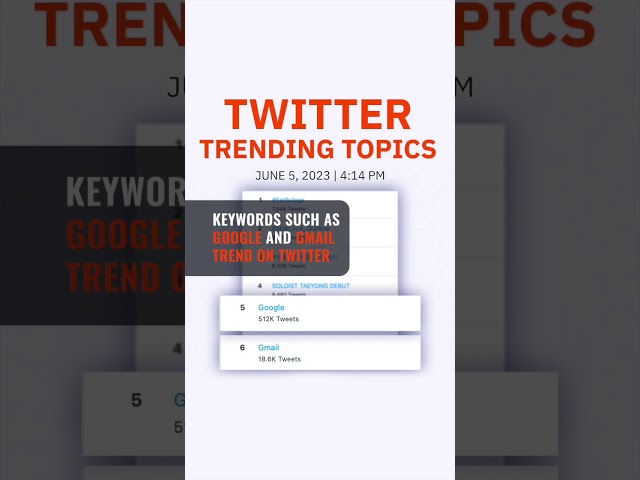 They complained of intermittent access to various services, including Google's suite of workplace tools, YouTube, and Facebook.
Individuals who were heavily reliant on internet services for communication and daily activities pointed out that the the issue seemed common to the network provider. (READ: PLDT, Globe provide poor #PHInternet services – netizens)
In a message to Rappler, PLDT attributed the intermittent connection issues to a reduction in internet bandwidth capacity by one of their submarine cable partners.
"One of our submarine cable partners confirms a loss in some of its internet bandwidth capacity, and thus causing slower internet browsing. We are now working with our partners to provide alternate capacity that would restore the browsing experience in the next few hours," the company said.
In a statement on the morning of June 6, PLDT said its "submarine cable partner confirms supplementing additional capacity, restoring browser experience." The company asked users to restart their routers to refresh the connection.
Losing access
PLDT users had been enduring intermittent interruptions for approximately three hours before the network provider relayed the message.
Keywords such as Google and Gmail trended on Twitter after social media users were unable to access those services. They shared how PLDT's network issue disrupted crucial tasks.
"As someone who relies on the internet to get work done, it's frustrating when connectivity issues arise," a netizen said in a shared post.
Some students also took to social media to express their difficulties in accessing online platforms used for educational purposes.
A social media user from Sta. Cruz, Manila, left a comment, saying he couldn't access YouTube from his location.
Another netizen compared his browsing experience between streaming and gaming platforms and social media sites: "Super bagal ang browsers and [social media]. Pero mabilis ang Netflix, Discord, at Valorant ko. 'Di ko gets?"
(Browsers and social media sites have prolonged loading times, but platforms like Netflix, Discord, and Valorant are not affected by this issue. I don't understand.)
Others shared they were able to access Google services using a different network, but encountered difficulties specifically with their PLDT connection.
One subscriber said PLDT users had struggled with internet connection since the era of dial-ups, but they had not seen any improvements in services. "Panahon pa ng dial-up connection, ganyan na reklamo namin. Walang bago," she said. (Since the period of dial-up connection, that has always been our problem. There's nothing new.)
A netizen observed that system updates supposed done by PLDT only result in slower connection. "May pa-update update pa kayo. Lalo lang bumagal. Nako po talaga. Scammer kayo, she posted on Facebook."
(Your updates only slows down the internet further. Scammer.)
Some individuals criticized PLDT for being quick to cut off connections for unpaid bills, yet slow to fix its connectivity issues for paying customers.
One user said, "Sobrang bagal. Pero kapag hindi ka makabayad, putol agad."
(The internet connection is very slow. But they're quick to cut your connection if you don't pay on time.)
Some subscribers of Smart Communications, a subsidiary of PLDT, also encountered disruptions while attempting to connect to the internet and access various online services.
For me, it's a PLDT issue. I can connect to Google services just fine when I use Globe LTE but not when I use PLDT wifi.

— Lecky (@bekinglecky) June 5, 2023
SmartBro sa amin, pero hindi rin gumagana GMail. Kanina ko pa tinatry. Okay ang YouTube.

— Chesa (@esa865) June 5, 2023
PLDT users expressed heightened dismay over the network's unresponsiveness and the perceived lack of urgency in addressing the issues.
Expressing frustration over PLDT's customer's service, a netizen said, "Dapat may fine ang mga company na puro tanggap ng bayad, ang poor naman ng service!"
(Companies that just get payments from their clients but offer poor customer service in return should be fined.)
In recent months, PLDT subscribers have been airing their frustration over recurring internet connectivity issues and unsatisfactory customer service.
In a May 18 post, a Facebook user called out PLDT for not immediately attending to his connectivity issues. "Do you feel powerful when your 'customers' beg you to fix their internet problems for a week now?" he said.
– Rappler.com