The Miss Universe Philippines 2019 titleholder admits she was indifferent in the past, but says she's since been 'personally awakened by the truth'
Miss Universe Philippines 2019 Gazini Ganados encouraged Filipino voters to be more proactive in the lead-up to the national elections, as she spoke at the launch of 1Sambayanan, a broad-spectrum coalition that aims to challenge President Rodrigo Duterte's anointed candidate in 2022.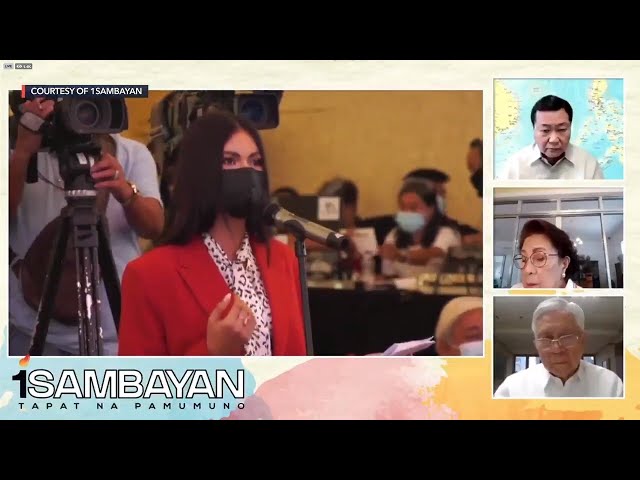 "We can empower ourselves to be the change that we want to be and that power is within our fingertips," Gazini said on Thursday, March 18. "Aren't you tired of the system that devastates more than the uplifting that it promised us?"
The beauty queen also said that Filipinos have had enough: "We want a generation that doesn't have to leave the country for a better life because sensible, compassionate leaders prepare for us to have a future that we deserve. Our countrymen have so much untapped potential, and imagine the impact if all of us are given avenues to maximize our growth."
Gazini shared that she's since been "personally awakened by the truth" and admitted that she was indifferent in the past: "I'm tired of seeing helpless and hopeless collective aspiration."
Gazini said she wants to inspire people from all walks of life to be "more proactive contributors of change."
"We have a role to play, and that role, no matter how small, will create an impact and change…. Magkaisa tayo para sa sambayanan and para sa isang bayan (Let's be united for the people and for our nation)," she added.
1Sambayan counts as its convenors retired Supreme Court associate justice Antonio Carpio, former ombudsman Conchita Carpio Morales, and ex-foreign secretary Albert del Rosario, and groups from different parts of the political spectrum.
Gazini represented the Philippines in the Miss Universe 2019 competition. The Cebuana beauty queen is known for her work in advocating for elderly care and HIV and AIDS research. – Rappler.com