'[S]he has blind faith in me. She has more faith in me than I have in myself. And that makes you dare more,' Almodovar says of Cruz
"I feel like I am the luckiest girl in the world, being able to work with him for so many years, seven different projects, different characters," Penelope Cruz gushed about her 25-year working relationship with acclaimed filmmaker, Pedro Almodovar.
Penelope and Pedro, who have known each other for 30 years, have won several awards as a result of their successful artistic collaboration. Their most recent and eighth work together, Parallel Mothers (Madres Paralelas), netted Penelope her first Volpi Cup for best actress in this year's Venice Film Festival.
Asked about their enduring friendship and if she requests specific roles from the celebrated writer-director, Penelope replied, "I respect him too much to bombard him with requests." Penelope and Pedro sat for a press conference in Venice where Parallel Mothers bowed, before opening in their native Spain last month and on Christmas eve in the US.
The actress, 47, added about her 72-year-old friend and director: "He has given me incredible opportunities, so many beautiful challenging characters, all of them so different from each other and so different from myself. So I am extremely grateful."
From their first film in 1997, Live Flesh, the two Spanish artists went on to work together in All About My Mother, Volver, Broken Embraces, I'm So Excited, Julieta, and Pain and Glory.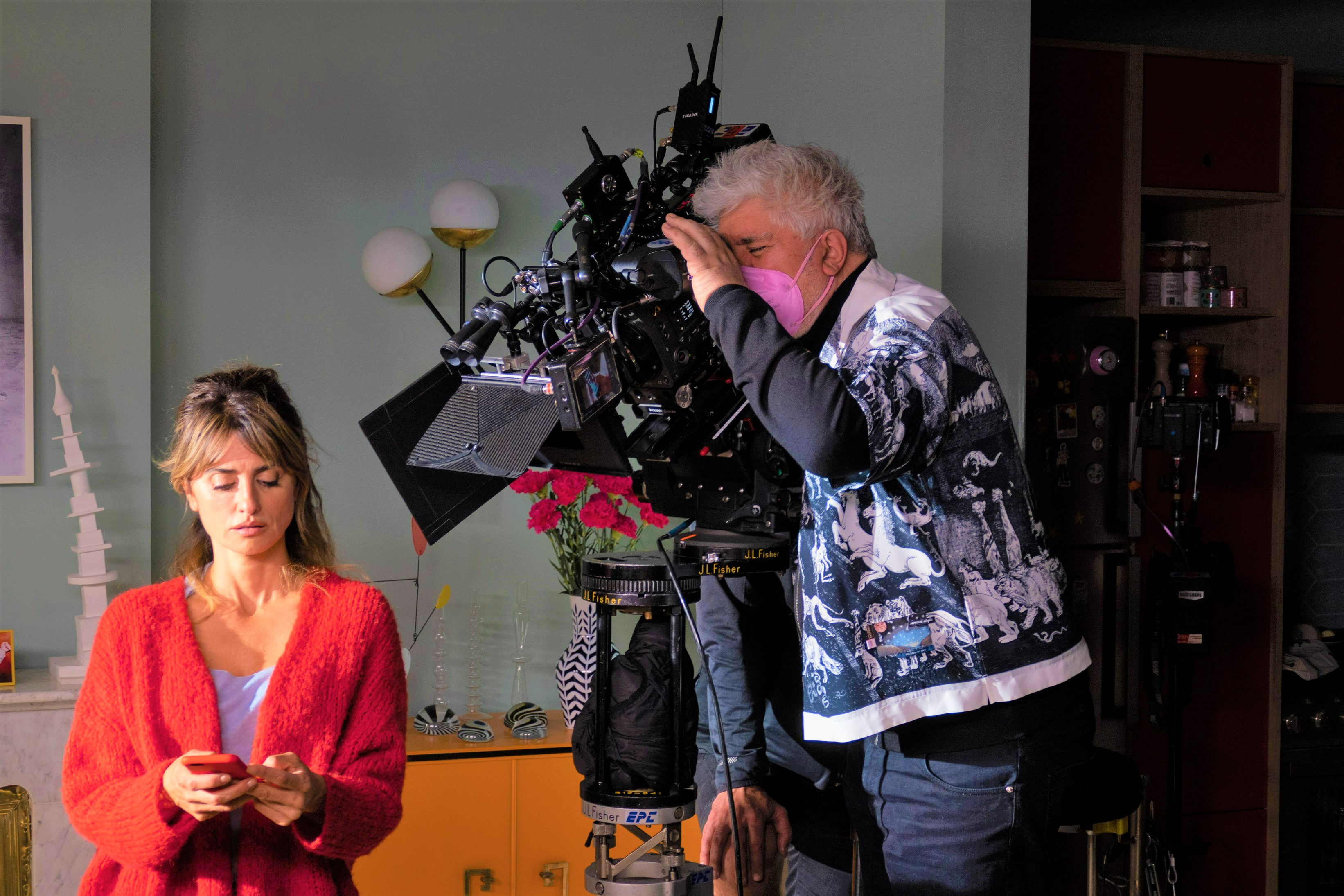 "I know that when he's preparing a film, if he thinks that I will be right for a role in every sense, he will call me," said the actress, married since 2010 to Javier Bardem, who has also worked with Pedro. "And if not, Pedro wouldn't."
"I respect his process too much, to even think about like, oh, why didn't he call me for that one? But when he calls, it's like the call that makes me the happiest because he's really the reason why I started to work as an actress when I was very young, like 16."
At that young age, the Madrid-born Penelope snuck inside a movie house to watch a popular R-rated film of the maestro and she was never the same again.
She recounted, "When I saw Tie Me Up! Tie Me Down! and obviously, I liked to get into the theater because you have to be 18 at that time to see it, I came out of the theater and I decided to look for an agent to do some castings, to try to work as an actress and to go to a theater school."
"Also that day, I hoped I could work with him. Two years later, he called me. We met for Kika but I was too young and he said, 'I will write a character for you in my next movie' and he did."
"From that first day, we really connected. We understand each other. It's a pleasure for us to be working together because we like working hard."
"We have great communication. It is a smooth ride even when we suffer. Sometimes there are days that are not easy."
"But I feel like he's my safety net. He can ask me to do something that can really scare me but I know he will be there in a way to sustain me."
"He's so present on set. You will not see him with a cellphone or talking to somebody else. In those 12 hours, he will be completely present there for all of us and for every single department. Like I said before – that is something that you don't see a lot around nowadays."
"No, Penelope does not bombard me with requests by phone to work with me," Pedro said about one of his cinematic muses. "But I do know that she is waiting in her house and that if I write a script; she will be the first addressee, especially if there is a character who is around her age and share some characteristics."
"And it is true that when I write a character who is around her age, she is the first actress I send the script to. Firstly, I admire her a lot as an actress but above all, it is very important that we understand each other, we speak the same language and that I am going to be exhaustive with her as a director."
"Penelope will understand what I ask of her and she will try to do it as many times as possible. So there are two elements that always make me trust Penelope."
"And it is that she has blind faith in me. She has more faith in me than I have in myself. And that makes you dare more."
"She is also very hardworking and that she will not waste time. She is going to give as much time as I ask for in the rehearsals for the film."
While Parallel Mothers is often described as the tale of two mothers (Penelope and Milena Smit) who give birth on the same day, it is surprisingly more than that.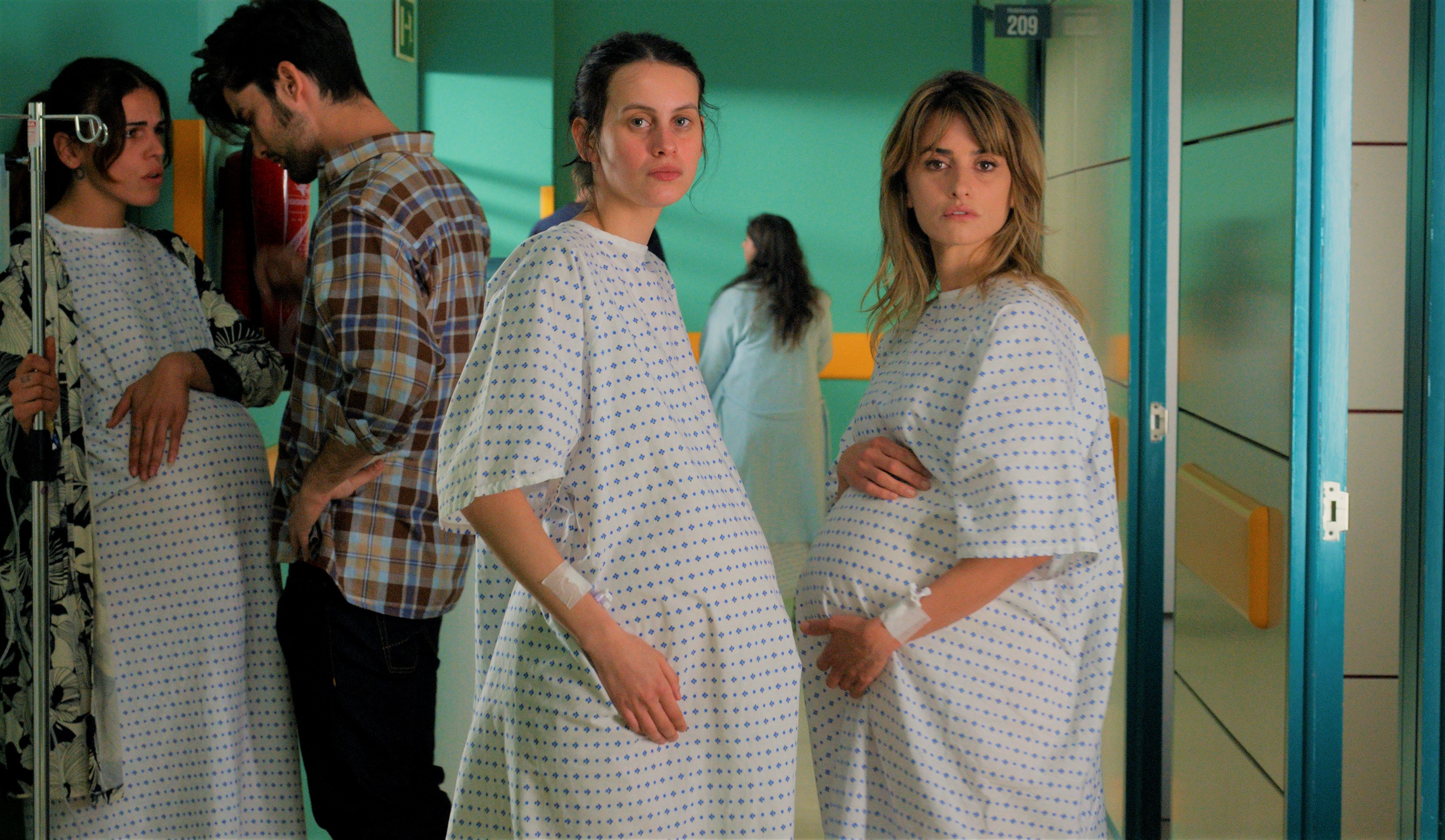 The drama, also written by Pedro, effectively mixes past and present, domestic and historical matters, as it depicts how the Spanish Civil War and dictator Francisco Franco's horrific legacy of countless unmarked graves still seep into these times.
As Penelope's Janis, a professional photographer in her late 30s who is dealing with pregnancy and motherhood, she is also passionately seeking to exhume the body of her great-grandfather who was killed by fascists and dumped in a mass grave. There's also a twist that leads Janis to deception and then eventually, to tell the truth.
"I think it is the most complex role I have written for her," Pedro declared about Penelope's role in the film, which also stars Aitana Sanchez-Gijon, Rossy de Palma, Daniela Santiago, and Israel Elejalde.
"I need to have solved the problem of interpretation before filming," Pedro shared. "So with Penelope and Milena, who shares most of her character with Penelope, I think we rehearsed the entire script more than once."
"That way, when we were going to shoot, we knew perfectly what we were going to do. That does not mean that bad things do not happen in filming."
"In filming, bad things happen. Filming is something that is alive and I have to adapt to the new things that are happening."
"But in a natural way, our relationship has been feeding on something real, which is the result of work, of experience, so that is a huge advantage when thinking about it."
The most revered Spanish director since Luis Buñuel talked about the female characters he writes about these days.
"Now, I am more interested in imperfect mothers or at least, those who go through periods that are very difficult to solve, simply because the previous mothers were the opposite. They were more inspired by my own mother, by the female figures who educated me as a child."
The man who was born in a remote village called Calzada de Calatrava and then raised in Madrigalejo, a small town in Extremadura, recalled, "I was a child surrounded by women who were my mother and the neighbors. All the omnipotent mothers that I put in my films came from that early education."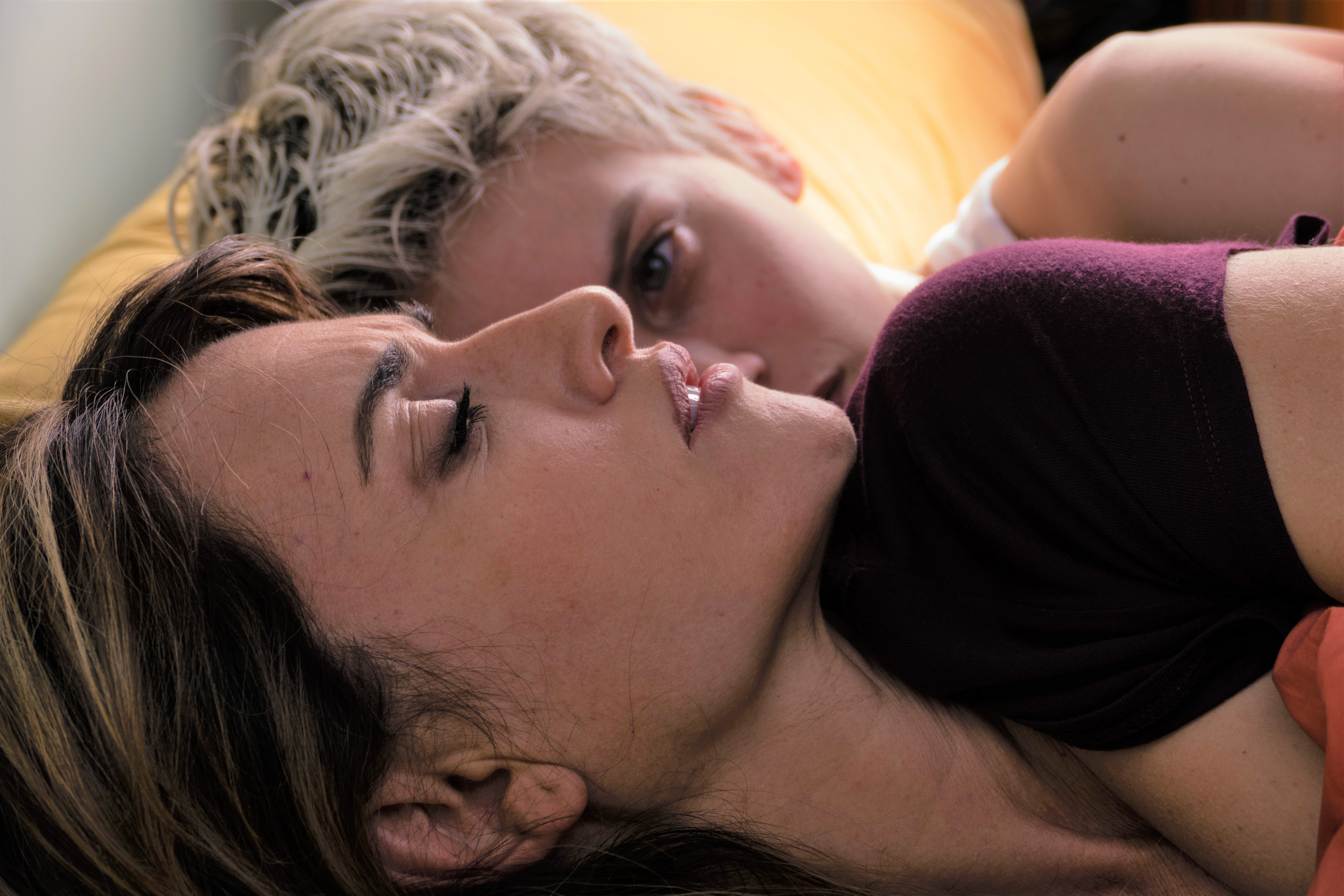 "But the more complex the character of Penelope was, the more I was interested as a director because it also meant something new to me. It is also true that it made it more difficult."
"In my experience with the real mothers in my life, I have found some, for example, who did not have maternal instincts. I have found many types. In this case, for novelty, I was more interested in this type of imperfect mothers."
On why he tackled historical memory in Parallel Mothers, Pedro explained, "It is a pending issue in Spanish society. Spanish society has a huge moral debt to the families of the missing people, to those people who are buried in graves, gutters, unworthy places."
"I have always been very sensitive to this issue and precisely at the time we started to make the film, it was not a topic discussed in the press."
He referred to the bill that the Spanish government passed to address the legacy of Franco, honor the victims who suffered persecution or violence under his dictatorship.
"There was a historical memory law in 2007 with [Jose Luis Rodriguez] Zapatero," Pedro cited. "But it was very incomplete. It did not have an economic endowment. The few exhumations that were made were always by private initiatives."
"So I wanted to give visibility to this issue. Also because I believe that in Spain, until that debt is paid to the missing people, we cannot definitively close our recent history, which encompass 85 years. We cannot definitively close everything that happened in the Civil War."
"Now it is the generation of the grandchildren and the great-grandchildren who are asking for the exhumation."
"During the entire [Franco] dictatorship, the people who suffered these losses were very afraid. It was a fear that turned into something pathological and that prevented them from speaking out."
"In Spanish houses, in mine for example, the war was never talked about. It was something that had traumatized our society." – Rappler.com