With just over a week before the pageant night, here's how Rabiya is doing so far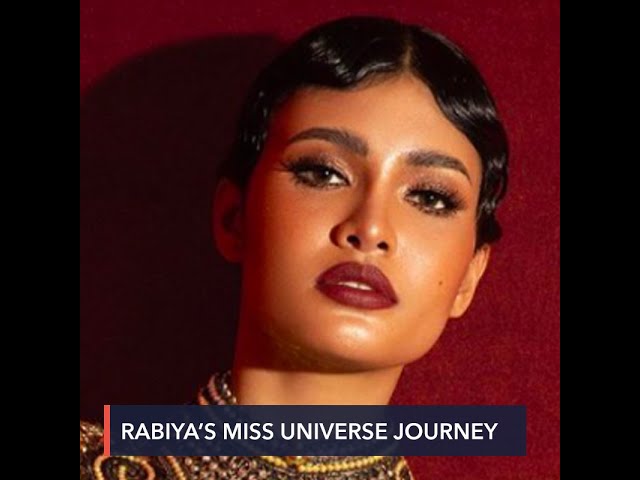 Rabiya Mateo is all set for the official start of Miss Universe 2021's pageant activities.
On May 3, Monday, Miss Universe Creative Director Jonas Gaffud revealed that Rabiya will join the other candidates on May 9, Sunday to begin the official pageant activities.
"Exciting week as this gorgeous lady will be representing the Philippines at the 69th Miss Universe pageant. 6 days to go and she will be officially entering the hotel with contestants all over the world," Gaffud wrote in his post, accompanied by a photo of Rabiya in a sexy all-black ensemble.
Rabiya also opened up on how she prepared for the competition in a Rappler Talk video released on May 3. "I had received some advice from former Miss Universe Philippines queens, like Pia Wurtzbach who would always message me from time to time. We have a lot of people who want me to win. It boosts my confidence and motivates me to do good on May 16. And hopefully, I will," she said.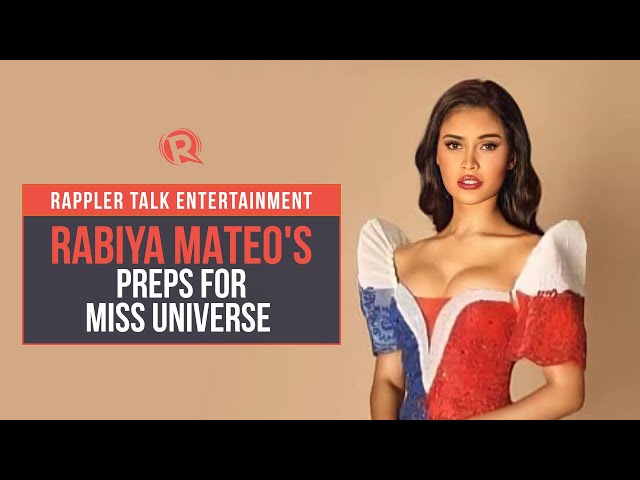 And while she's a favorite of different pageant sites, Rabiya said she doesn't want to be complacent in her training. "I really need to work hard. Double, triple my effort. It's not an assurance, I shouldn't be complacent of what's happening right now. I really need to remind myself every morning that 'If you wanna win, you should do this with all your heart, with all your mind,'" she continued.
The 24-year-old Philippine bet also reached 800,000 followers on Instagram recently and celebrated it with photos from her "favorite layout shoot" wherein she's wearing an intricate red dress.
"The more you get followers, the more you need to remind yourself to use your influence for greater good," Rabiya said during the Rappler Talk.
"I would always remind my Rabiyanatics to be respectful when it comes to their opinions and comments on other candidates. I've been in that position – I was also bullied, I was also criticized and it doesn't feel good. I don't want my supporters to be that way just to protect me. We can support each other without destroying one another."
On May 4, Miss Universe Canada 2020 Nova Stevens called out racist remarks to "shed light on the toxicity" of several fans. Rabiya echoed the sentiment, saying this toxic culture needs to stop. "People can be cruel but we shouldn't normalize that aspect. When you see that something is not right, you correct it. You have the power to do so. People are listening to you," she said.
Empire Philippines also released on May 3 a web episode of Going Philippines featuring Rabiya Mateo in Bohol.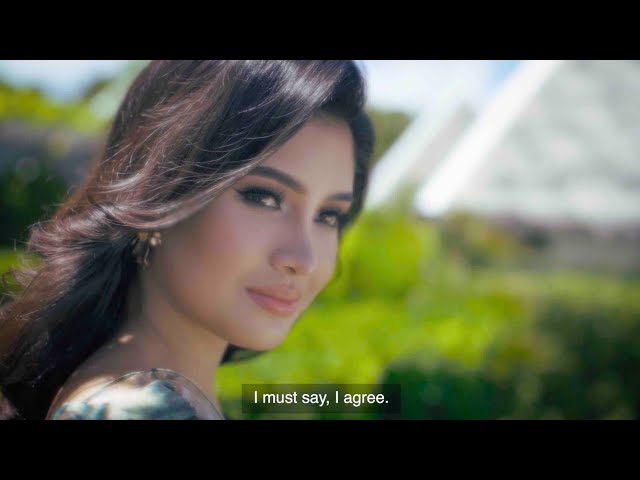 In her post on May 5, Rabiya shared a snippet of the web episode to emphasize how a beauty queen should also be a public servant that is willing to be involved in her community. "This is our legacy. This is the relevance of beauty pageants in our society," she wrote.
"I am honored to be the Ambassador of Education. With the experiences I had in the past, the struggles and challenges, I am who I am today and will be forever thankful for all the good people rallying behind me," Rabiya said.
She also wowed the netizens anew in a yellow ensemble posted on May 5, Wednesday.
On May 6, Thursday, Miss Universe Philippines (MUP) released the first episode of their three-part mini series Following Rabiya on the MUP app. The pilot episode featured Rabiya in her catwalk training, acting workshop. and photo shoots before she flew to the United States.
The Miss Universe coronation night is scheduled on May 17, (May 16 in the USA). Filipino pageant fans can watch the competition live on A2Z channel starting at 8 am. – Rappler.com