This is AI generated summarization, which may have errors. For context, always refer to the full article.
Fans of the books are treated to a first look at characters Chiron, Zeus, and Ares
MANILA, Philippines – Get excited, Demigods! About a year after the release of its first teaser, Disney+ just shared a more extensive look at their series adaptation Percy Jackson and the Olympians on Wednesday, September 20.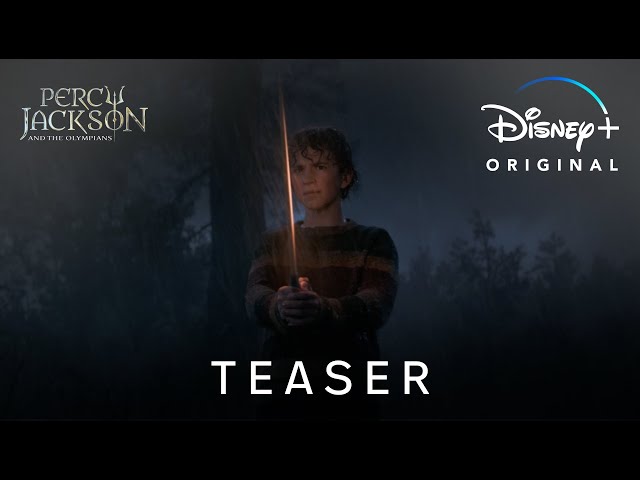 The series' two-episode premiere will stream on the platform on December 20.
Walker Scobell's Percy Jackson opens the teaser trailer by introducing himself, establishing his neurodivergence and school life: "My name is Percy Jackson. Am I a troubled kid? Yeah. You could say that. Bad grades, bullies, all the normal stuff."
The 12-year-old then discovers his "not-so-normal" capabilities after being attacked by a supernatural creature at The Metropolitan Museum of Art. A darker remix of Vance Joy's "Riptide" also helped up the ante in the teaser.
"You saw something. Something that no one else can see? The stories that I have told you, about Greek gods and half-bloods – they are real," Virginia Kull's Sally tells her son Percy.
Upon learning about his demigod origins, we find Percy meeting his close confidants such as his best friend Grover (Aryan Simhadr) who happens to be a satyr, as well as the demigod Annabeth Chase (Leah Jeffries) at Camp Half-Blood.
"Remember what I taught you," Annabelle says to Percy.
"You're gonna need to be brave now," Sally also says in the teaser.
The three embark on an action-packed quest after Percy is accused of stealing the sky god Zeus' master lightning bolt.
"Now Percy must trek across America to find it and restore order to Olympus," the teaser's description read on YouTube.
The teaser also saw lead characters Percy, Grover, and Annabeth at different notable locations from the first book, like Medusa's Lair, the Underworld, the Casino, and Waterland. Apart from the trio, fans of the books are also treated to a first look at characters Chiron (Glynn Turman), Zeus (Lance Reddick), and Ares (Adam Copeland).
A day before the teaser, Disney+ also unveiled the series' official motion poster captioned, "A storm is coming."
Disney+ greenlit Percy Jackson and the Olympians in January 2022. Alongside executive producing, author Rick Riordan also wrote the pilot with Jon Steinberg. Steinberg and producing partner Dan Shotz are the series' showrunners, while James Bobin is set to direct the double pilot.
Percy Jackson and the Olympians is based on the book series of the same name. It follows the titular character of Percy, who discovers that he is a demigod by way of being the son of the Greek god Poseidon. He is sent to Camp Half-Blood where he, along with fellow demigods, come face to face with fantastical creatures and mighty gods.
The young-adult book series has previously been adapted as two films: The Lightning Thief in 2011 and Sea of Monsters in 2013. They starred Logan Lerman as Percy Jackson, Alexandra Daddario as Annabeth, and Brandon T. Jackson as Grover. The movie franchise underperformed at the box office, receiving mixed reviews from both critics and avid fans of the books. – with additional reports from Mika Geronimo/Rappler.com
Mika Geronimo is a Rappler intern.