From Mount Pulag in northern Philippines to Patagonia in South America, Gab Mejia carries his advocacy for environmental conservation
At 13, Gab Mejia failed to summit Mount Kinabalu.
It was foggy and raining on the day of the climb and he was feeling signs of altitude sickness. His only companion, his father, was already experiencing symptoms of hypothermia. The most practical decision was to go down.
Mt. Kinabalu, the highest mountain in Malaysia standing at 4,095 meters above sea level, is not an easy feat, least of all for a 13-year-old. The mountain is often scaled by Filipino mountaineers hoping to train for the altitude of the snow-capped mountains of Nepal.
Mejia grew up with an intrinsic love for the outdoors, as his father Saturnino Mejia often brought their family to various trips and told them stories of his adventures. Saturnino grew up in Bataan, and had many stories to tell about Mt. Samat, which can be seen from Manila Bay. 
Mejia, the youngest of four siblings, grew up with anecdotes about Mt. Banahaw, considered a holy mountain for both pilgrims and hikers alike before its closure in 2004.
These early years formed a profound awareness and appreciation of nature and made Gab Mejia who he is today: a conservation photographer and environmental storyteller.
But the mountains, however lofty and seemingly immutable, have been "changing," said Mejia. It's no secret that mountains are increasingly paved with cement roads, some trashed by visitors' litter, and others deforested. That's why he learned to photograph moments and the beautiful landscapes he visits.
Using his trusty camera Nikon D3300, Mejia "encapsulated moments." His photos show the starry nights at the beach, the isolated beauty of the Babuyan Islands, and twisted trees of the mossy forest of Mt. Dulang-Dulang in Kitanglad, Bukidnon.
The shots were like photos you skim through magazines, where a place is suspended in time like a story captured in mid-sentence.
From passion to career
Initially, photography was a hobby he enjoyed doing especially on weekend trips, during the off times beyond the walls of Melchor Hall in the University of the Philippines-Diliman where he studied civil engineering.
"I never expected it to really happen," mused Mejia when asked about how his photography hobby carved his professional path and life advocacy now. "It became my tool, the best medium that I believe [could have] represented my love for nature."
Mejia started joining photo competitions, "trying to learn more" from mentors, and applying for grants to develop professionally in the photography field.
His passion and efforts took off after winning the Global Wetlands Youth Photo Contest 2017. His winning photo was an aerial shot of the Gabaldon floodplain, taken from the summit of Mt. Sawi at Nueva Ecija.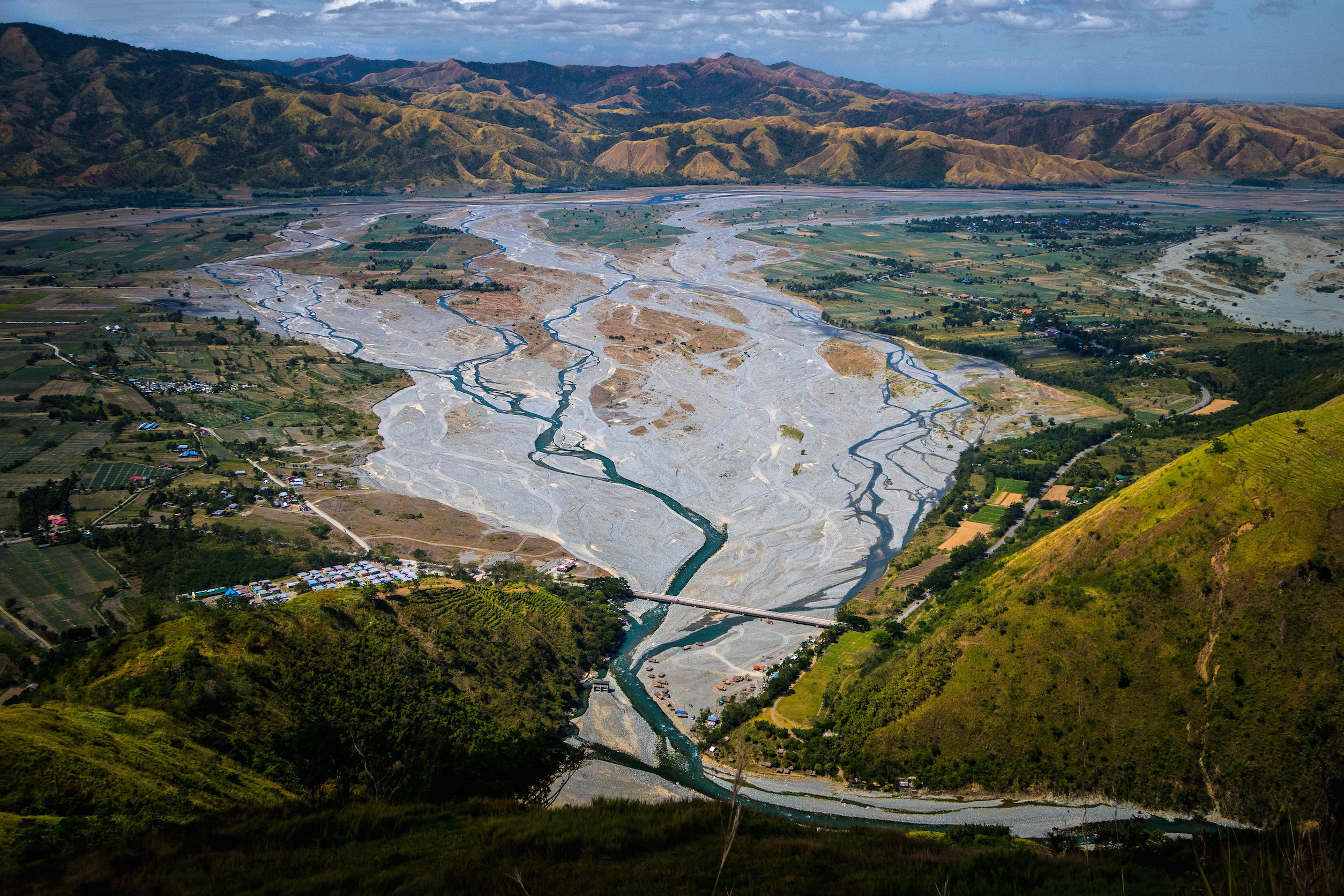 Mejia called this the backbone of "where this photography journey started" and when he also developed his advocacy for wetlands. 
By winning the competition, he was able to visit Patagonia in 2018, a region in South America that is home to the Andes, glaciers, and diverse flora and fauna. Mejia was given the chance to travel to Patagonia for five months and document the wetlands and mountains. 
At the end of the trip, he created a short documentary about the expedition and "the reality of climate change through the eyes of a Filipino boy all the way from the other side of the planet."
This exposure also enabled him to attend the 13th meeting of the Conference of the Parties in Dubai, where he joined other youth environmental defenders. He established Youth Engaged for Wetlands (YEW) with the latter.
It was also in 2018 when he became a National Geographic explorer after the National Geographic Society's Committee for Research and Exploration awarded him a grant. 
Back in the home country
Despite his exposure to the unique sights the rest of the world has to offer, Mejia continues to find inspiration for his visual storytelling in the Philippines.
Asked what story he covered that struck him the most, Mejia didn't miss a beat and answered the Agusan Marsh story he did for the National Geographic. 
Experts consider wetland ecosystems to be a natural solution to the growing water insecurity problem, thus the various international conservation efforts. What's at stake is access to clean drinking water, proper hygiene, and health care. 
Why is this story relevant? Mejia said, "It is a story about the Philippines, about our country, and how climate change is affecting us and the minorities, the indigenous people, the Manobo tribe." 
Covering the area and talking to the locals, Mejia was able to make contact with the Manobo. 
He remains grateful to tribal leaders Marites Babanto and Datu Boyet Reyes for their cooperation and willingness to shed light on their problems such as education and access to clean water. 
Mejia clarified that it was more than just a story on wetlands and their environmental function: "This is a story not just about environmental justice but about social justice as well." 
During their coverage, a month before the country was plunged into lockdown, Mejia and the rest of the crew witnessed forests in Agusan being burned by palm oil producers. 
His drone shot of the deforestation caught fire and caused controversy in the area. He began receiving hate messages. Even the governor of Agusan del Sur contacted him, Mejia recalled.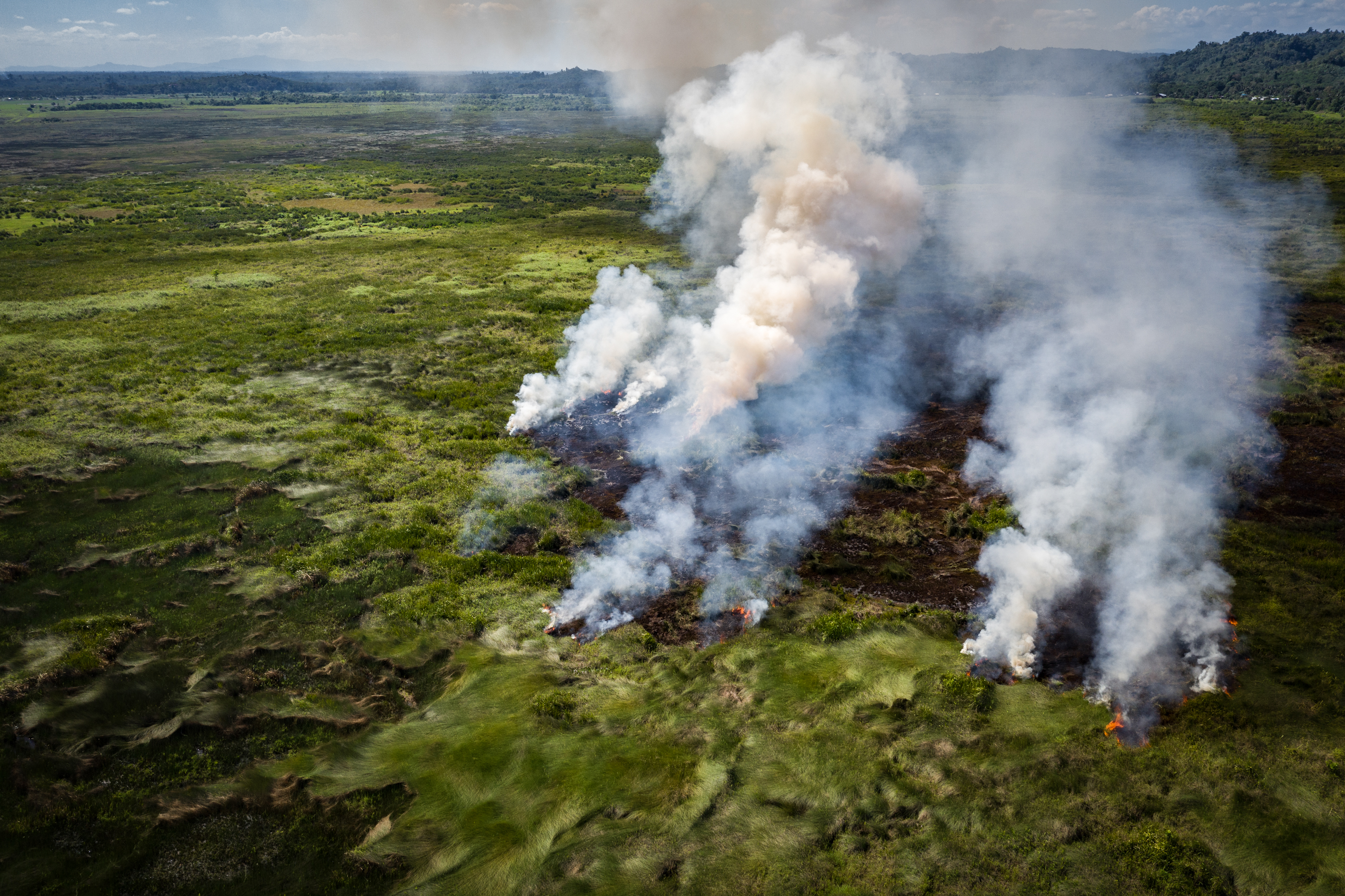 In retrospect, while Mejia finds inspiration and stories to tell in the Philippines, he is also extremely aware of the danger of documenting and exposing these issues on a bigger platform.
A world of exploration– and exploitation
At 24, Gab Mejia has already reached great heights. On June 23, he was awarded the World Wide Fund for Nature's International President's Youth Award, where he was joined by natural historian David Attenborough and Prince Charles.
While it's tempting to claim that the world is already his oyster, Mejia acknowledged that it is still a world where "people are silenced, harassed, and killed."
Despite his accomplishments, Mejia highlighted the role of locals in the storytelling, that the issues and posing of questions must come from them. 
Many environmental defenders are exploited, with wildlife rangers working on measly incomes and with contractual status, and indigenous people fending for themselves and their ancestral lands against big corporations. 
If the government, and the potential candidates for the 2022 elections truly prioritize climate efforts, they must treat rangers, indigenous people, and communities as frontliners, said Mejia. 
This sector is crippled all the more because for the most part of 2020, volunteers and advocates are stuck at home and unable to travel. Even for Mejia, the bulk of the work is online: organizing talks, workshops, and meetings.
On the personal side, after the interruptions of the opportunities that came his way, he would finally graduate from college during this pandemic year, and continue working on his dream of becoming an environmental engineer.
There is much doubt in what the future holds, but Mejia looked forward to the future with hope for the next generation. If change is to be promised by the next administration, the green economy, where these conservation jobs are properly compensated, should be naturally part of the agenda. 
Treating both nature and environmentalists properly should inspire the next generation. "You have a whole generation waiting to follow their footsteps," said Mejia. 
Change comes from the young, when the world raises them with the stories that urge them to explore and be curious. Mejia should know, after all, it is in stories that he found his roots. – Rappler.com