What are these photocards most K-pop fans talk about? Here's what we know!
If you're a newbie to K-pop, then you've probably seen a friend who's an avid fan gushing about her "album pulls," flexing her "poca collection," and doing a "binder tour" – and you have no idea what it's all about.
The world of K-pop can be daunting to a beginner, much more to someone unfamiliar with how the fandom works. From familiarizing yourself with the members, listening to a group's discography, and catching up on their interviews and variety shows – there's just so much to figure it out!
And each event a K-pop group does, such as comebacks and pictorials, almost always leads to a release of new merchandise. Among all this merch, it's the photocards – or as Filipino fans call it, papels – that fans go crazy over.
'Papels' – what are they?
For non-fans, it might be hard to understand the fascination for photocards, since they're essentially just a picture of a person or a group. But for fans, official K-pop photocards – or "pocas" or "PCs" – are special, as they're exclusive photos of their idols that haven't been released on other platforms.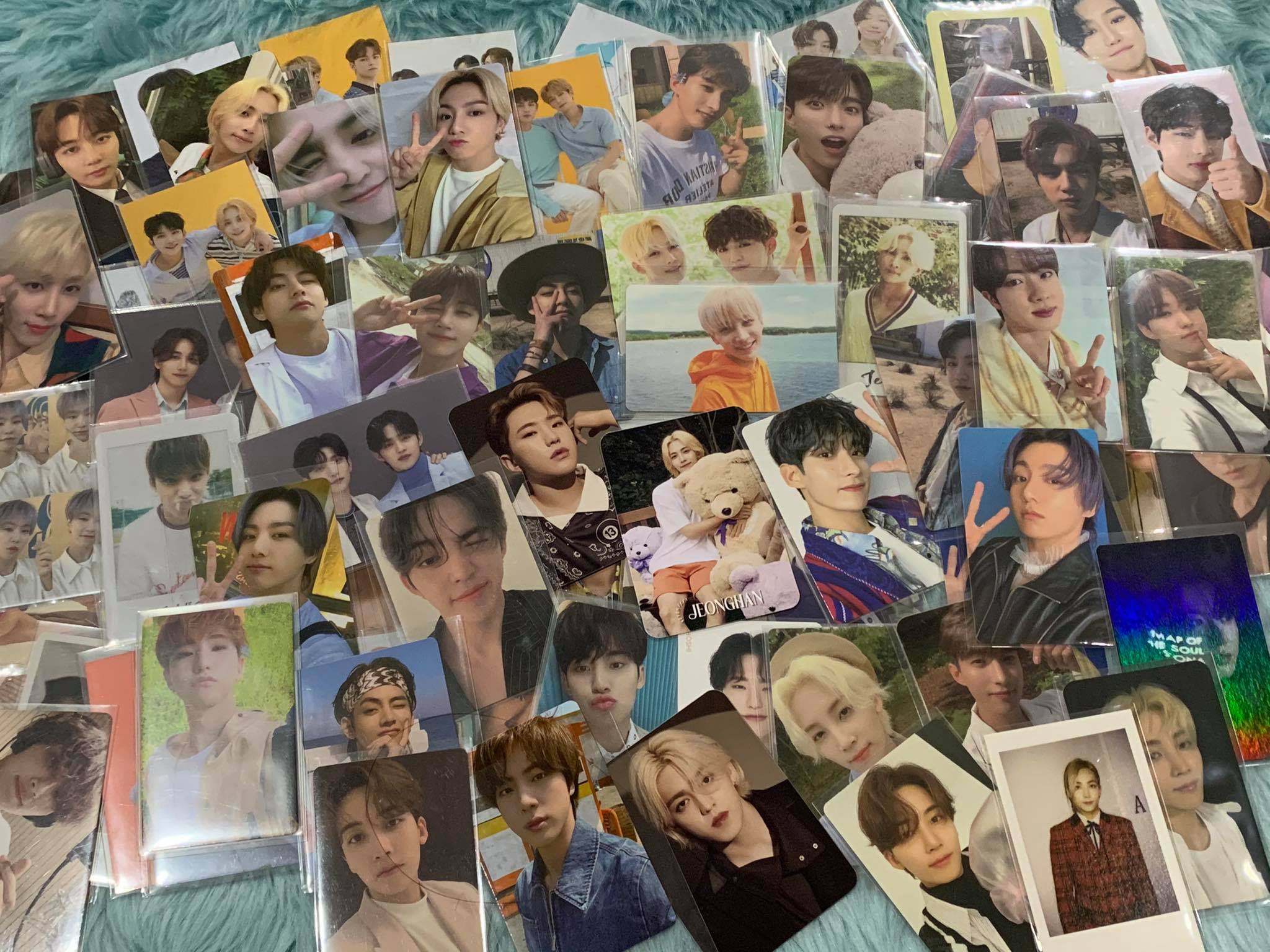 The idea of collecting photos of idols and celebrities might be bizarre for some, but the concept of the photocard isn't exactly new. For sport fans, there are NBA basketball trading cards, while for animé fans, they have Pokemon collectible cards.
Girls' Generation was the first K-pop group that included photocards in their 2010 album Oh. Each physical album contained one random photocard, and the buyer would only know which member they got after opening the album.
The random card feature is a strategy to entice fans to purchase more copies of the album in the hopes of getting their favorite member (their "bias," as fans call them), or just to complete the collection.
But even if a Girls' Generation fan buys nine Oh albums, there's still no assurance that they'll pull out all of the respective photocards of the group's then-nine members. Chances are, a fan will pull one member twice or thrice out of the nine albums. If luck isn't on their side, all nine photocards could even just be of one member. This makes the whole photocard collecting culture more lucrative.
Over the years, the variety of photocards has also expanded.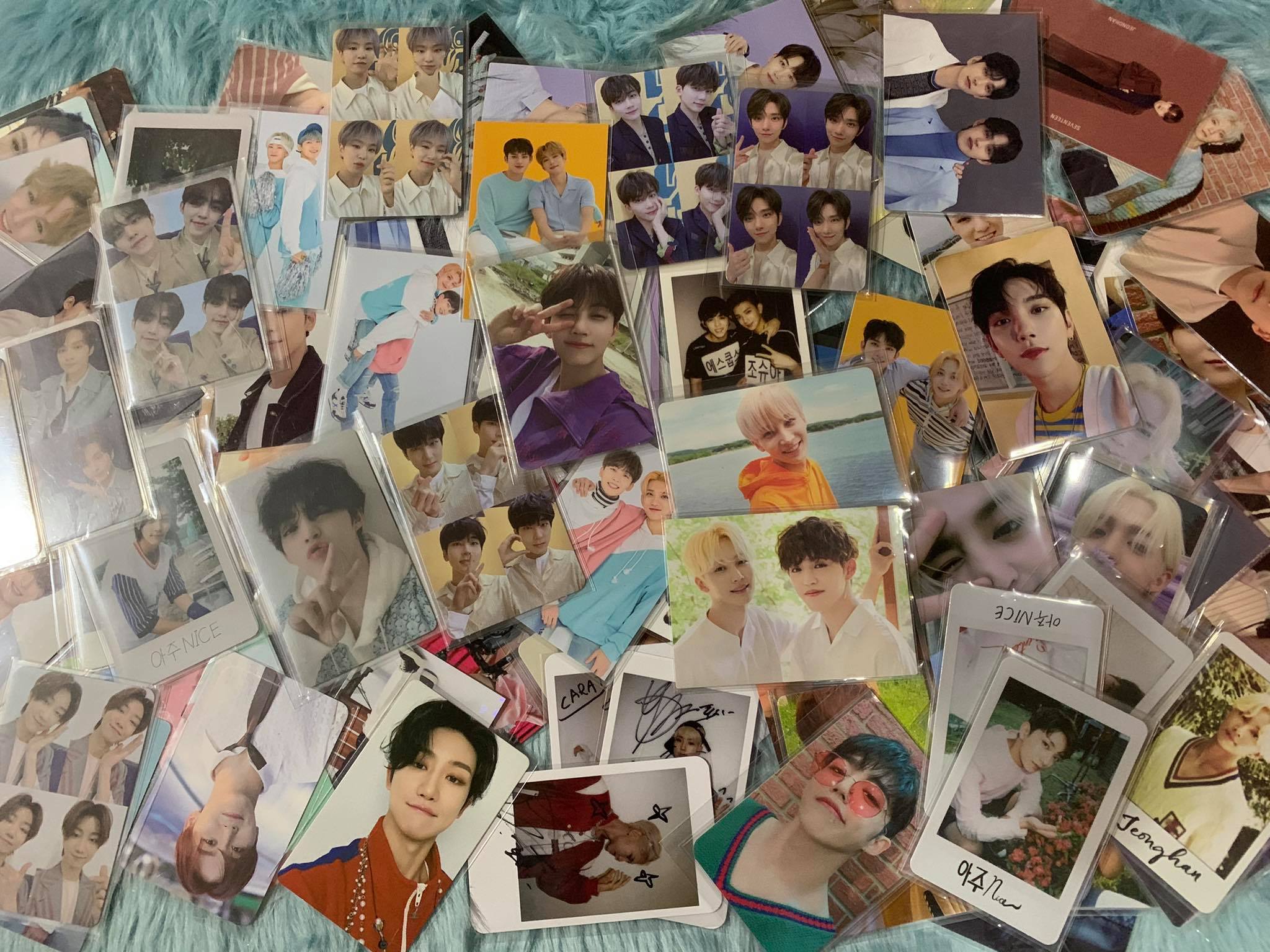 While they started as a simple insert in albums, K-pop agencies now include photocards with almost every release of new merchandise.
New magazine? Here's a photocard. New DVD? Here's a photocard. New hoodie? Here's a photocard. Even masks, calendars, socks, and water bottles have photocards as their inserts now.
'Papels' and their market value
In the K-pop fan community, photocards' market value has always been a sensitive subject.
While photocards are technically free inclusions in an album purchase, the fact that they're released at random and are only available at a certain period of time makes buying, selling, and trading photocards a pricey hobby.
The kind of photocard also affects its price. Aside from album inclusions, these are the other kind of "papels" that fans collect:
Pre-order benefit cards, or POBs, are only released at a certain period of time – usually when a fan purchases an album before its actual release date. POBs also often differ with each purchase site. This makes POBs one of the most in-demand collectibles.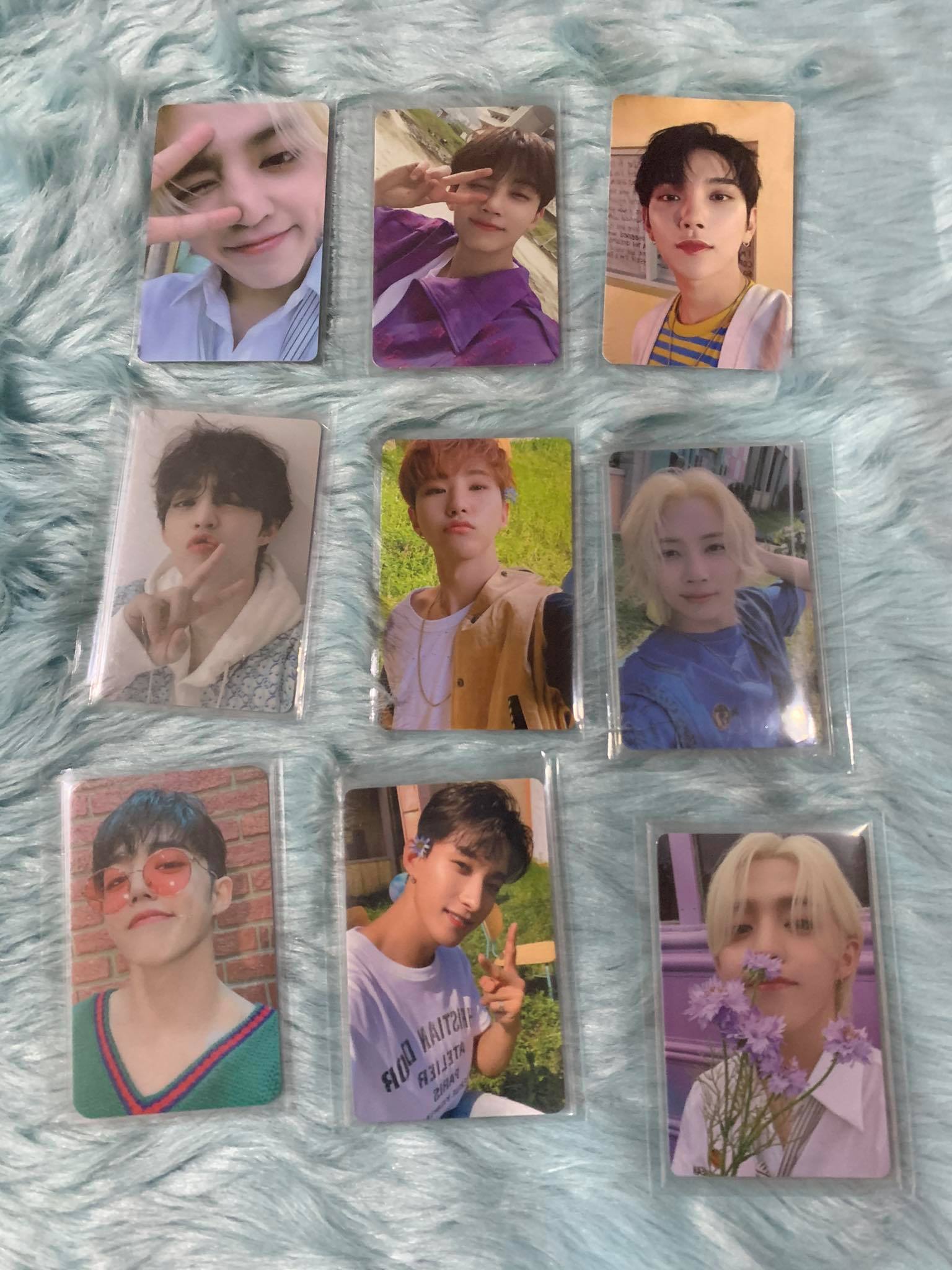 Fansign PCs are photocards exclusive for fansign entries. Like POBs, they're also available in a specific time frame and are exclusive to a specific site. However, these PCs are more expensive compared to POBs since the cost of a fansign entry purchase is higher compared to normal album purchases with POBs.
Trading cards, or TCs, are usually made of a different material from photocards. While photocards are often glossy and smooth, trading cards have a board-like texture. Most TCs are often released as part of an event such as an online concert, anniversary celebration, or mixtape release. While PCs are often limited to just a few selfies for each member, TCs are higher in number as they also include various combinations of pairings, sub-units or group photos.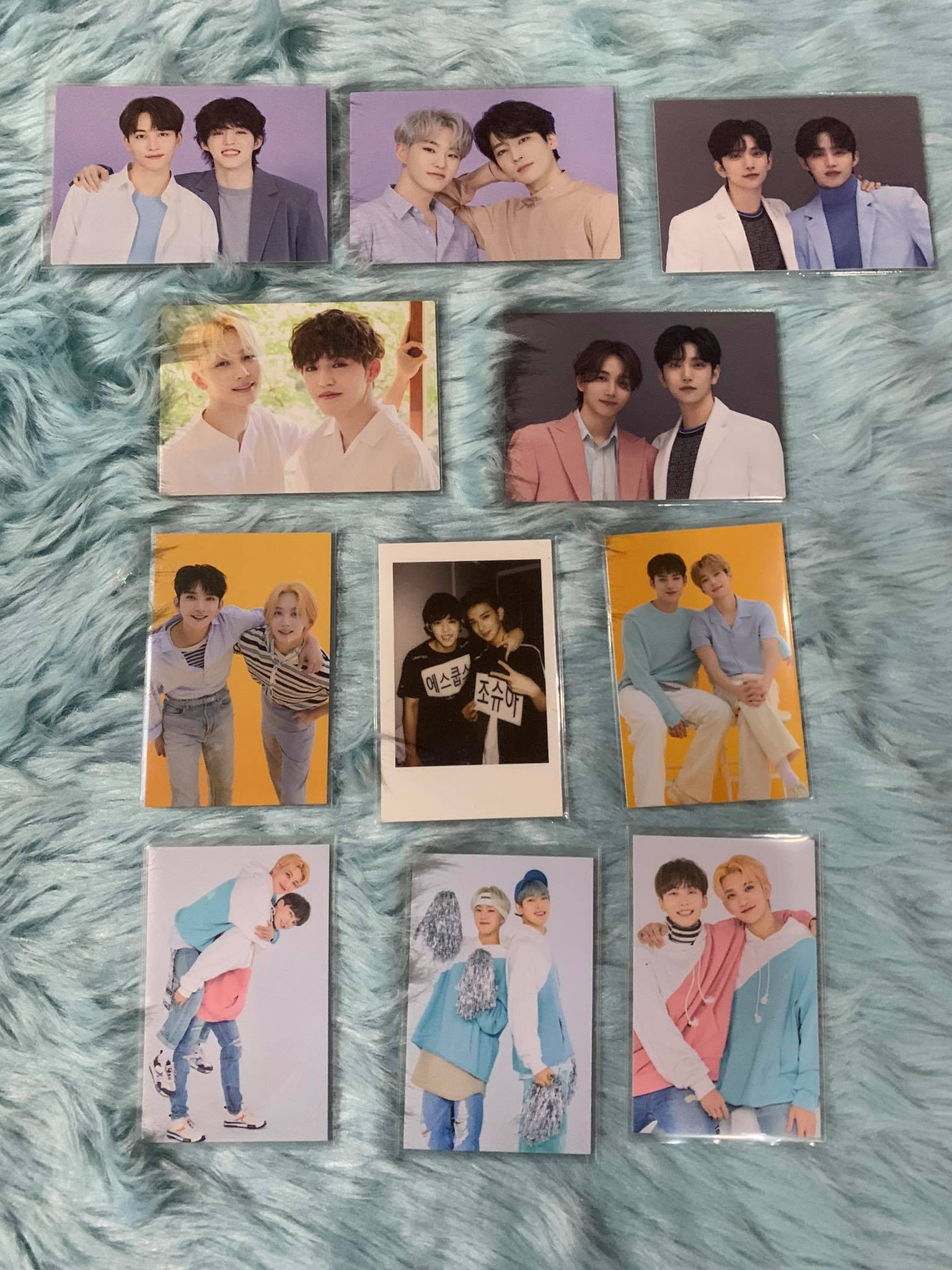 Pricing photocards for reselling, then, is tricky, as there are many factors to consider.
If the photocard is from a recent album or an album that is still in production, fans agree that it shouldn't be "overpriced." But, the meaning of "overpriced" cards even differ with each fandom.
Sellers also consider the chances of pulling a specific member from the album. For instance, for a BLACKPINK album, a fan has a 25% chance to pull out their desired member since the girl group has only four members. But for SEVENTEEN, a 13-membered group, a fan only has a 7.6% chance of getting their bias.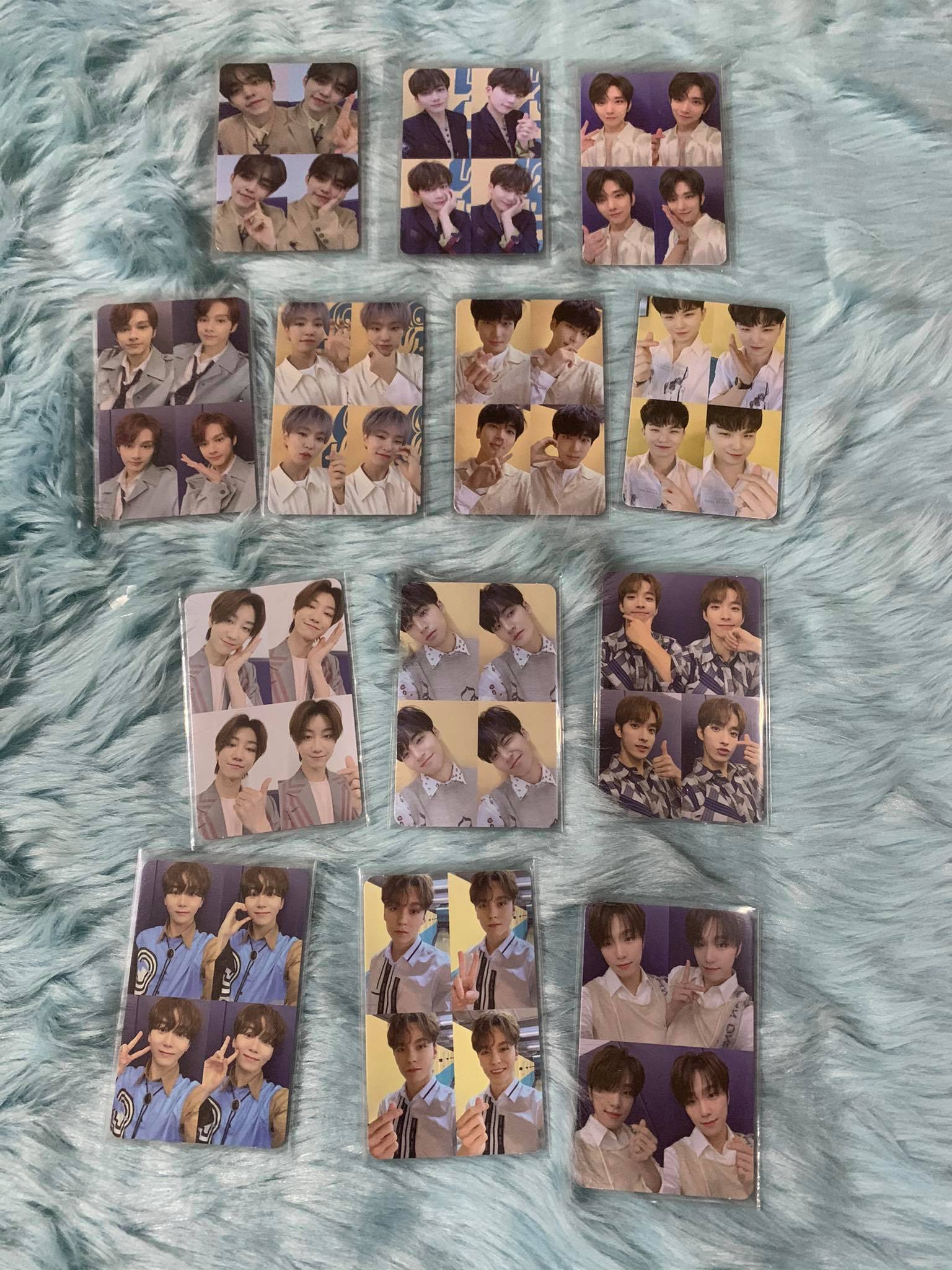 Unfortunately, each group also has a "kilabot" line, a term of endearment that Filipino fans use to refer to the more popular members of a specific group. Given the higher demand for a specific member of this kilabot line, resellers tend to price that member's photocards higher as compared to other members.
Some photo cards also become instant favorites for each fandom, hence, its market value increases given its popularity. For instance, there's EXO D.O's forehead PC, and BTS Jungkook's blonde POB and blue-haired PC.
For Filipino fans of SEVENTEEN, some of the most expensive PCs are from the Teen, Age green version, given that these photocards were taken at a resort in Batangas. While most SEVENTEEN photocards are often priced around P250 to P500, these Teen, Age PCs are sometimes resold at around P750 to P2,000, or even higher.
Groups also have specific content for fans that signed up and paid for exclusive content. Every year, most K-pop groups release their membership kits, which are only available to fans who paid membership fees. Photocards from these kits are also pricey given that resellers also consider the membership fees they paid for in the reselling price.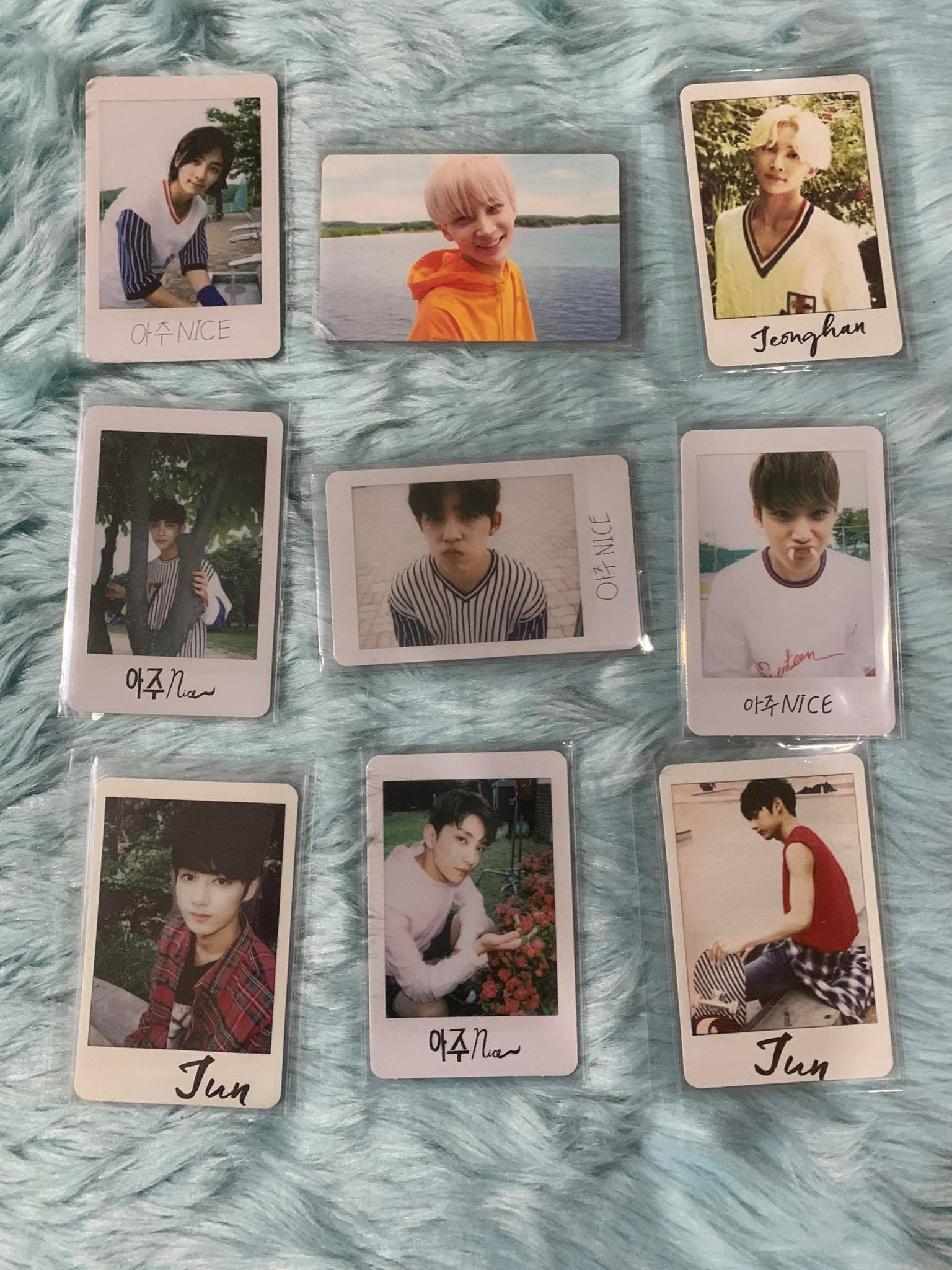 POBs or old album PCs are usually expensive photocards. Since POBs are exclusive to a specific site and are only available at a certain timeframe, then they're often considered limited.
If someone is just starting in a specific fandom, it's hard for them to find POBs from a previous era. Same with old album PCs, especially if that specific album is no longer in production. If a company doesn't restock their old album releases, then only the PCs from the current available old albums will circulate the market.
Each fandom also has photocards that they consider "rare." Among the most notorious in the K-pop community is the NCT special yearbook photocards. It is reported that only 500 special yearbook PCs per member were randomly inserted in the first press edition of the group's NCT2020 Resonance Pt. 1 album. If you aren't one of the lucky ones, you'll only be getting the normal black photocard album inclusion.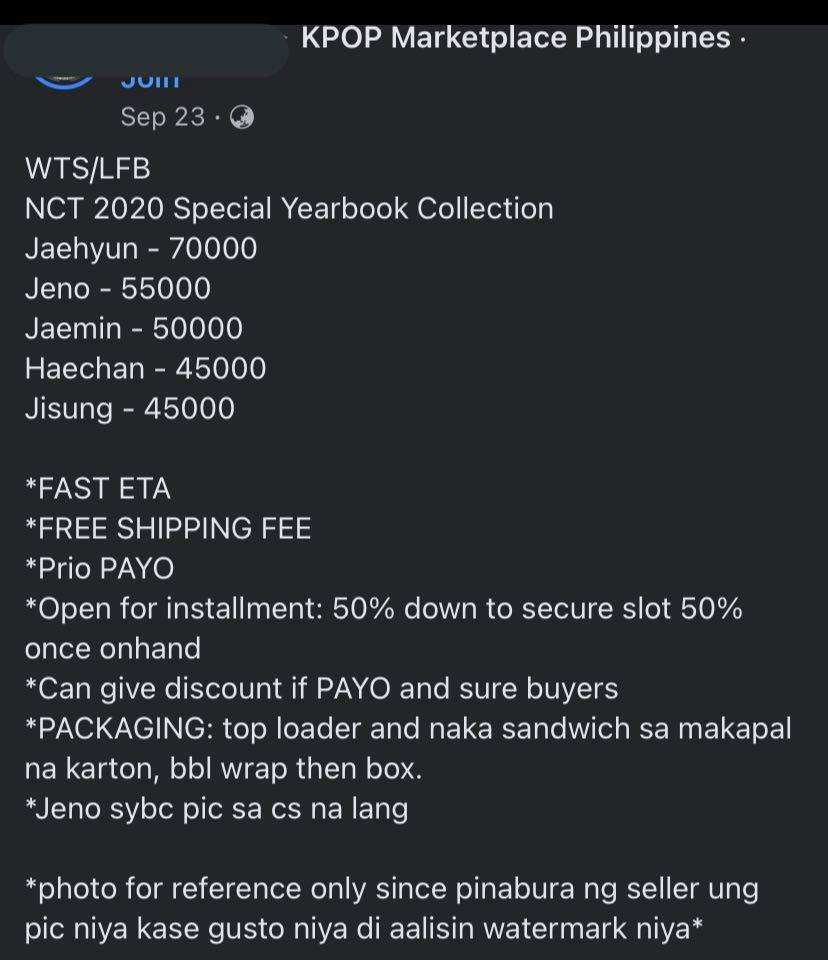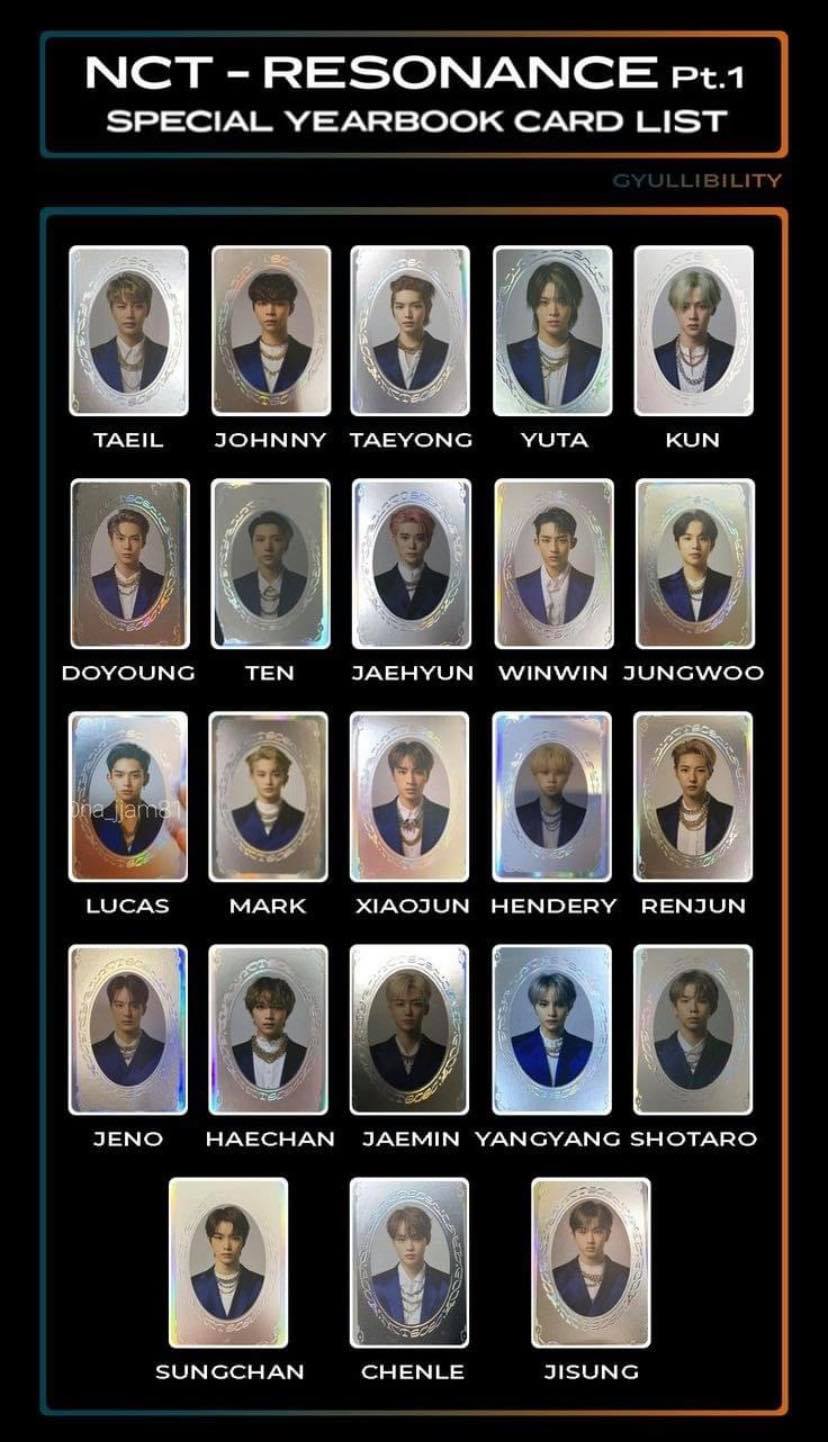 Given how limited these photocards are, prices for each photocard can be pretty expensive. In one of the posts in the K-pop Marketplace Philippines group, the price range for the special yearbook cards varied from P45,000 to P70,000. On Twitter, these photocards can also be sold at a higher price, especially when a buyer opts for the bidding option.
With how much some of these photocards cost (and mind you, the value for these photocards do get expensive as the years go by) plus the effort and great lengths that collectors go to just to get their desired photocards, it's no surprise that most fans have jokingly called photocard collecting an investment.
But while the market price of photocards can be appalling for non-fans, the joy of pulling out your bias' photocard or finally completing your photocard wishlist is pretty much priceless to every K-pop photocard collector. – Rappler.com