This is AI generated summarization, which may have errors. For context, always refer to the full article.
From talong, kangkong, to sitaw and okra, here's a handy guide to the health benefits of well-loved Pinoy veggies and how to enjoy them!
Trying to eat healthier? There's no need to look far for exotic superfoods or a new diet – a trip to the wet market or grocery will do just the trick. Our country offers a plethora of readily accessible, affordable, and vitamin-rich vegetables that are delicious, versatile, and abundant in health benefits.
Most of our common local produce are packed with the right nutrients, antioxidants, vitamins, and minerals a strong, healthy body needs. The easiest way to improve your diet is by simply just adding more of the good stuff in! Luckily, many Pinoy dishes already make use of these power veggies.
With the help of health and fitness app REBEL PH's registered nutritionist-dietician Joy Sebastian, here's a handy guide on well-loved, commonly-used Pinoy vegetables – nutritional value, benefits, and recipe ideas included. Eating healthier is not so much about restriction; as Joy says, you always deserve to eat!
Kangkong
When it comes to versatility and nutritional value, kangkong is king. The green leafy veggie, also known as water spinach, is a produce must-have in many Filipino households, thanks to its accessibility, affordability, subtle taste, and host of health benefits.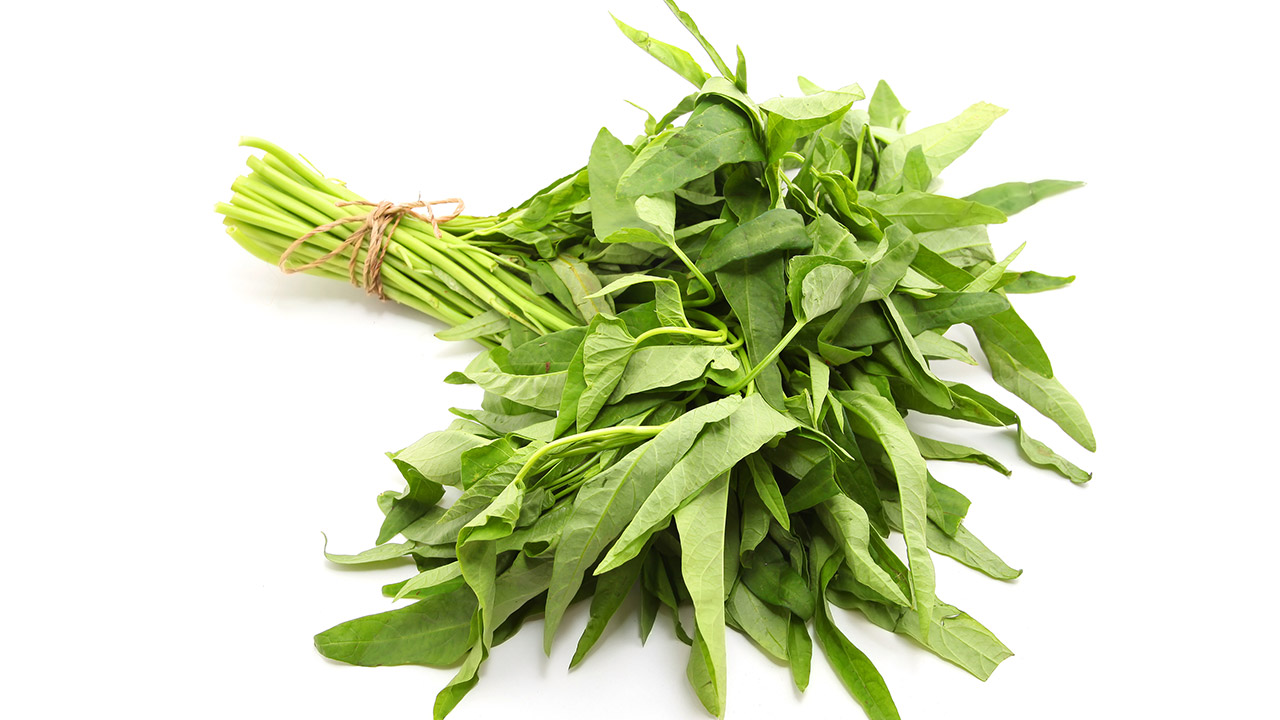 When it comes to leafy vegetables, the greener, the better, and this nutrient powerhouse isn't here to play – kangkong is rich in Vitamin A and lutein (a vitamin related to beta-carotene), which both help maintain good eyesight.
According to Jo, kangkong also helps to reduce blood pressure, blood sugar, and cholesterol. Having toilet troubles? A high-fiber diet is the answer, and kangkong is key – it helps promote regular bowel movements.
Cooking tip: Try not to cook both the leaves and stalks for too long until they're super wilted, Jo says, so that the water-soluble vitamins do not get destroyed.
Recipe ideas: Kangkong is an easy ingredient to work with in the kitchen. It has a mild taste and can easily absorb other flavors, making it a favorite addition to flavorful Pinoy stir-fried dishes, sauces, stews, and soups. Many enjoy kangkong in sinigang, stir-fried in oyster sauce with garlic, as adobong kangkong, or even as crunchy chips with dips.
Sitaw
Sitaw, not to be confused with green beans or French beans, is more popularly known as string beans. These long, thin beans are also a favorite pantry staple for many, as it is subtle in flavor, versatile to cook with, and notably crunchy in texture. It's also a bean good for bones!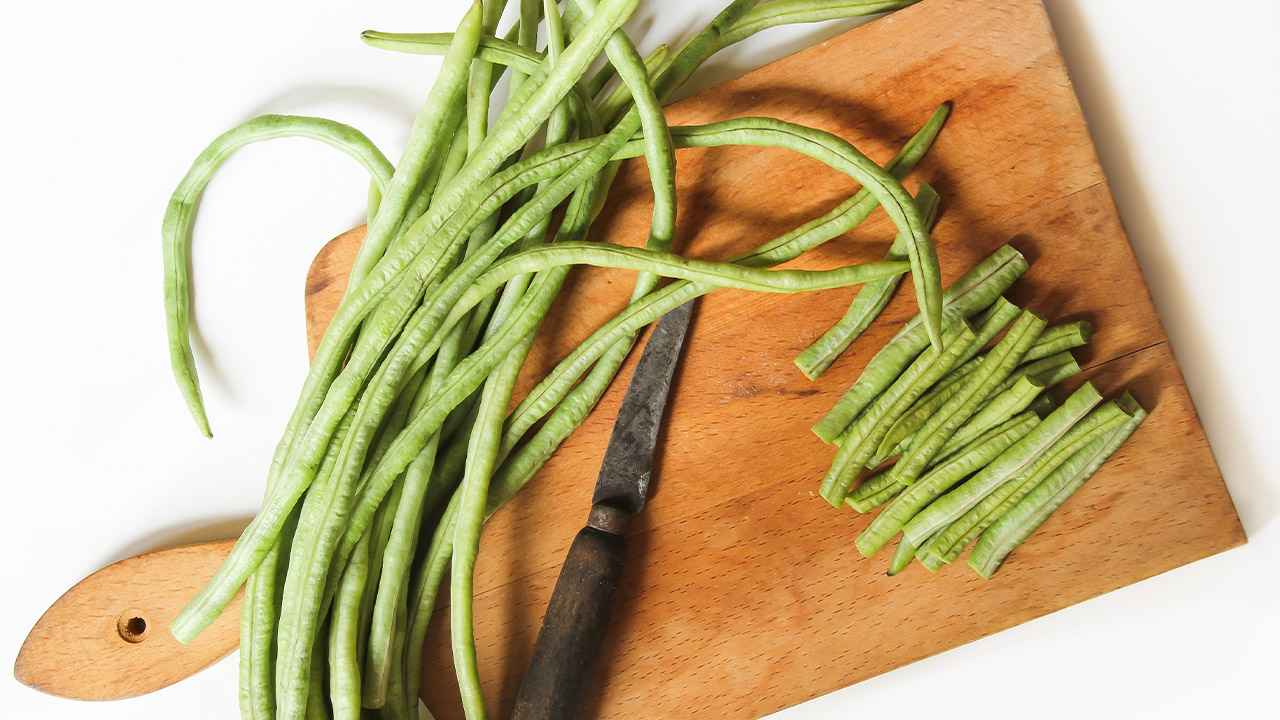 According to Jo, sitaw is a good source of calcium and phosphorus, which are both crucial for building and maintaining healthy bones. Sitaw is also a source of Vitamin A and C, making this beneficial bean good for immune support.
Cooking tip: Boiling, steaming, or pan-frying these beans for a short while will do the trick in retaining its crisp texture. After all, its crunch is what makes sitaw very satisfying to eat!
Recipe ideas: Sitaw is also good paired with kangkong in sinigang or as adobong sitaw. It's also commonly served in pinakbet, as ginataang sitaw with kalabasa, or as the simple but tasty ginisang sitaw, stir-fried with tomatoes, onions, and garlic.
Sayote
Don't judge a vegetable by its slightly wrinkled skin! The staple sayote, also known as chayote, is a light-green vegetable that may look similar to unripe green papaya (both are actually used for tinola, depending on your preference), and offers similar immune system-supporting benefits.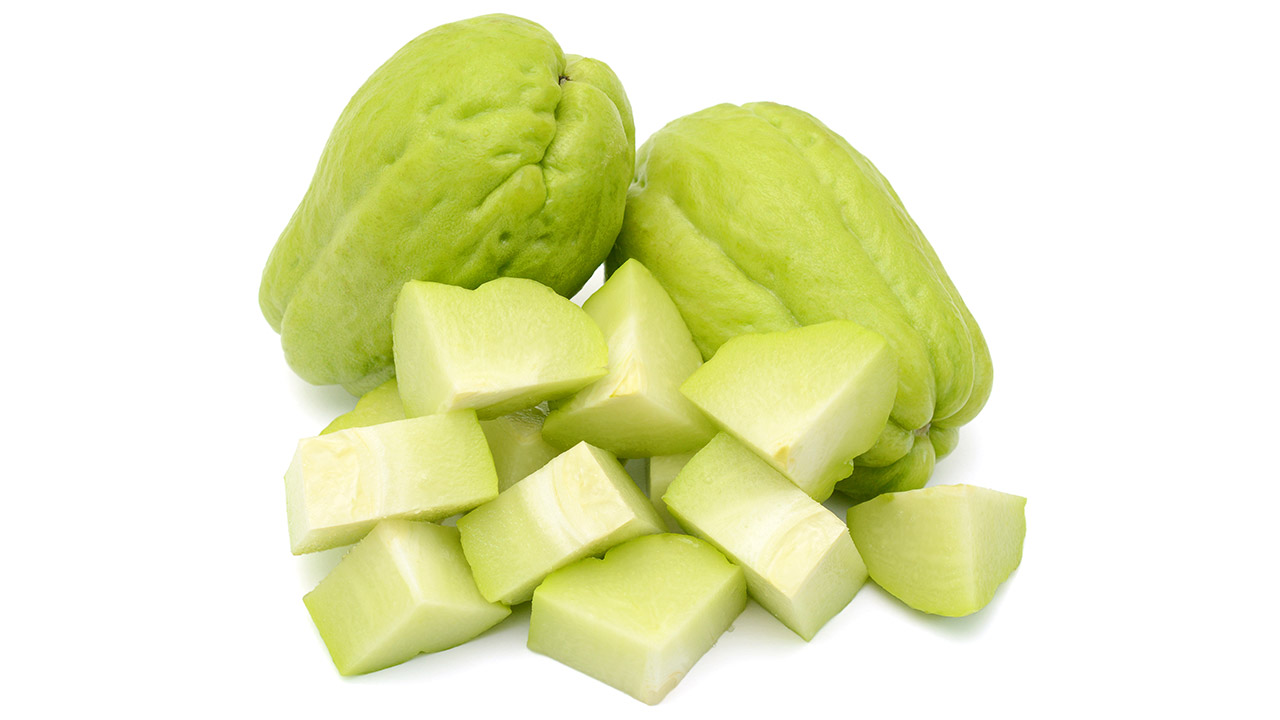 Sayote is packed with antioxidants that can help reduce inflammation in the body. It also offers a good amount of fiber that's great for gut health.
Cooking tip: Keep your mind open when it comes to sayote dish ideas! Because of its likable texture and mild taste, this vegetable works great with saucy dishes with complex flavors.
Recipe ideas: Aside from tinola, ginisang sayote is also a Filipino favorite – it's tasty, simple, and doesn't cost a lot to prepare. Chopped sayote is sautéed with onion, garlic, tomato, salt, and pepper until the veggies are soft but still with a bite. Others might add oyster sauce, liquid seasoning, and ground pork to the dish.
Okra
The controversial okra, also known as lady finger, may have put friendships to the test, but it is also a very misunderstood vegetable! Others may avoid this green veggie for its "furry" exterior and slimy, seedy interior, but others go crazy for it because of its distinct crunch and nutritional value.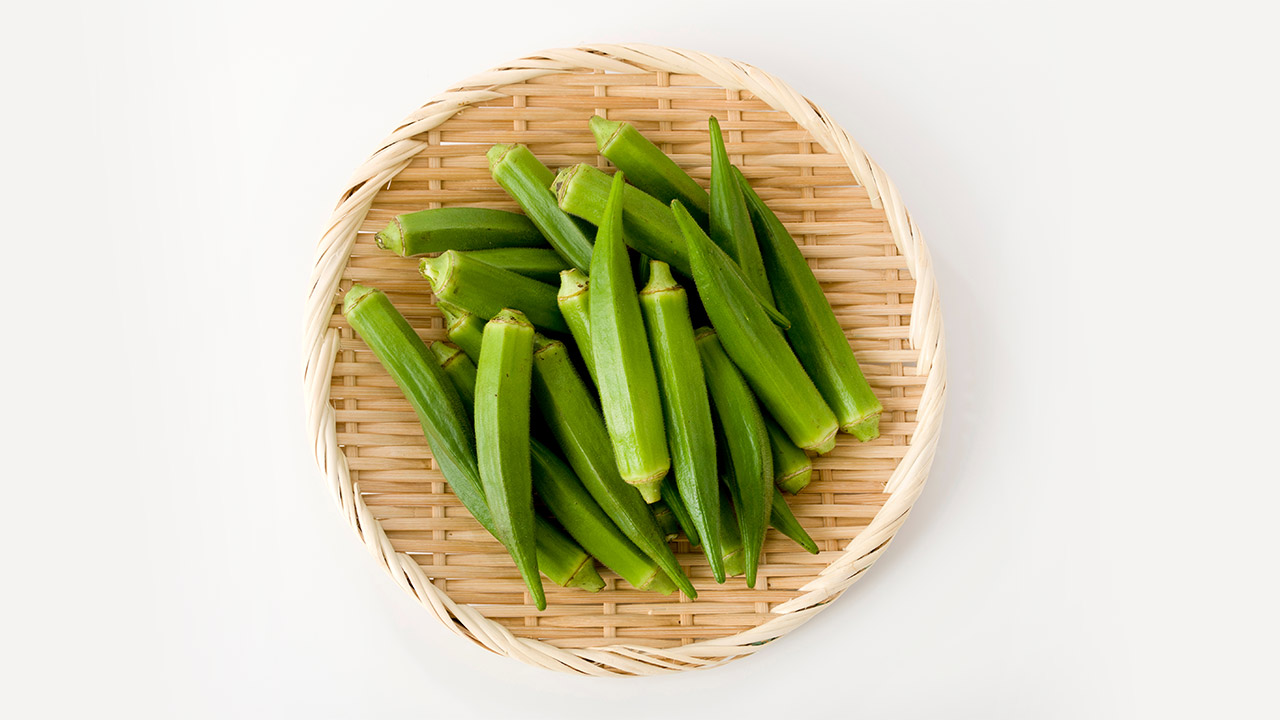 The okra offers a host of benefits to sustain a healthy body – it is rich in magnesium, folate, fiber, antioxidants, and Vitamin C, providing immune system support, blood sugar control, and heart, muscle, and nerve health. Its good folate levels also make this veggie a favorite among pregnant women.
Cooking tip: Cooking okra is simple – most just boil it until their desired texture. Some like it crunchy and some like it soft. You can also cut them into slices and sauté them in really hot oil to remove much of its sliminess.
Recipe ideas: Okra can be found in sinigang, pinakbet, and as a stir-fried dish with tomatoes, onions, garlic, and oyster sauce. Others serve it as adobong okra or as a fried snack.
Ampalaya
Don't be bitter, be better – just like the also controversial ampalaya. The "hate-it-or-love-it" vegetable may be an acquired taste, but its host of nutrients may be enough to convince you to go for the gourd.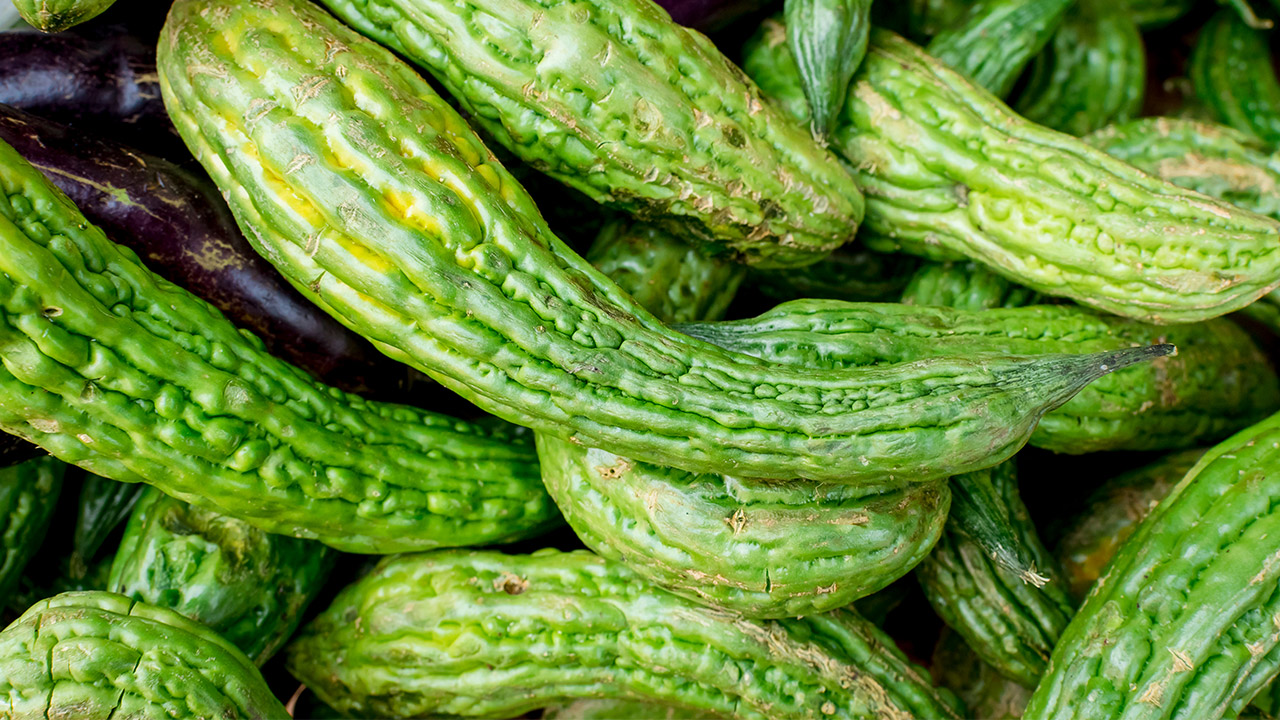 The bumpy, green-skinned vegetable is most known for aiding blood sugar control, blood pressure, cholesterol levels, and its cancer-fighting properties. It is also packed with Vitamin C, Vitamin A, and iron, making it a go-to for immune health.
Cooking tip: There are a few ways to prepare ampalaya to make it less bitter in flavor. Some rub it with salt before cooking, soak it in salted water, or rinse it well. Once you get used to its slightly bitter flavor profile, ampalaya becomes a joy to cook with.
Recipe ideas: Filipinos like to serve it ginisang ampalaya-style, with tomatoes, onions, and scrambled eggs. Some also like to add ground meat or shrimp to the dish.
Talong
Versatile, affordable, and easy to prepare, it's no wonder that the talong has been around for a (ta)long time.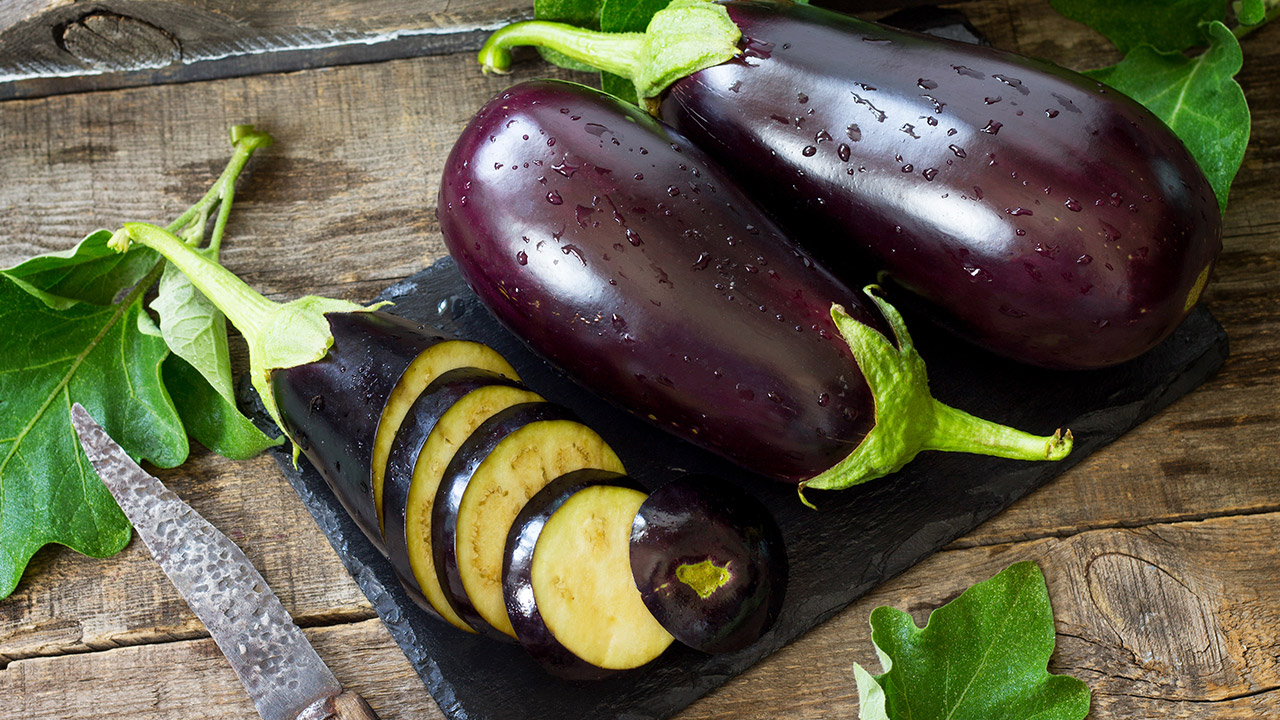 Also known as eggplant or aubergine, this long, purple, gourd-shaped fruit is known to be an antioxidant, as it is rich in anthocyanins, which are the blue, red, or purple pigments found in certain fruits and veggies. Anthocyanins may help protect against free radicals, control blood sugar levels, and reduce the risk of heart disease.
Cooking tip: Eggplants are generally mild in taste; however, depending on how you cook it, it can produce a variety of distinct flavors and textures, making it a go-to ingredient for a myriad of dishes from different cuisines. People like to roast or bake it for a smoky, charred flavor and mushy consistency. Some prefer to stew it in sauces or soups, or simply pan-fry it.
Recipe ideas: In Filipino cuisine, the talong can be commonly found in sinigang, pinakbet, paksiw na bangus, and kare-kare. The tortang talong – eggplant fried in egg with ground meat – is also a staple favorite. You can also enjoy eggplant with tomato sauce ala baked eggplant parmigiana, as crunchy chips, in dips (like the Middle Eastern Baba Ganoush), or cooked in teriyaki sauce.
Pechay
Pechay by golly wow! This dark green, leafy vegetable, sometimes called "bok choy" in English, is known for its subtle taste and set of impressive benefits.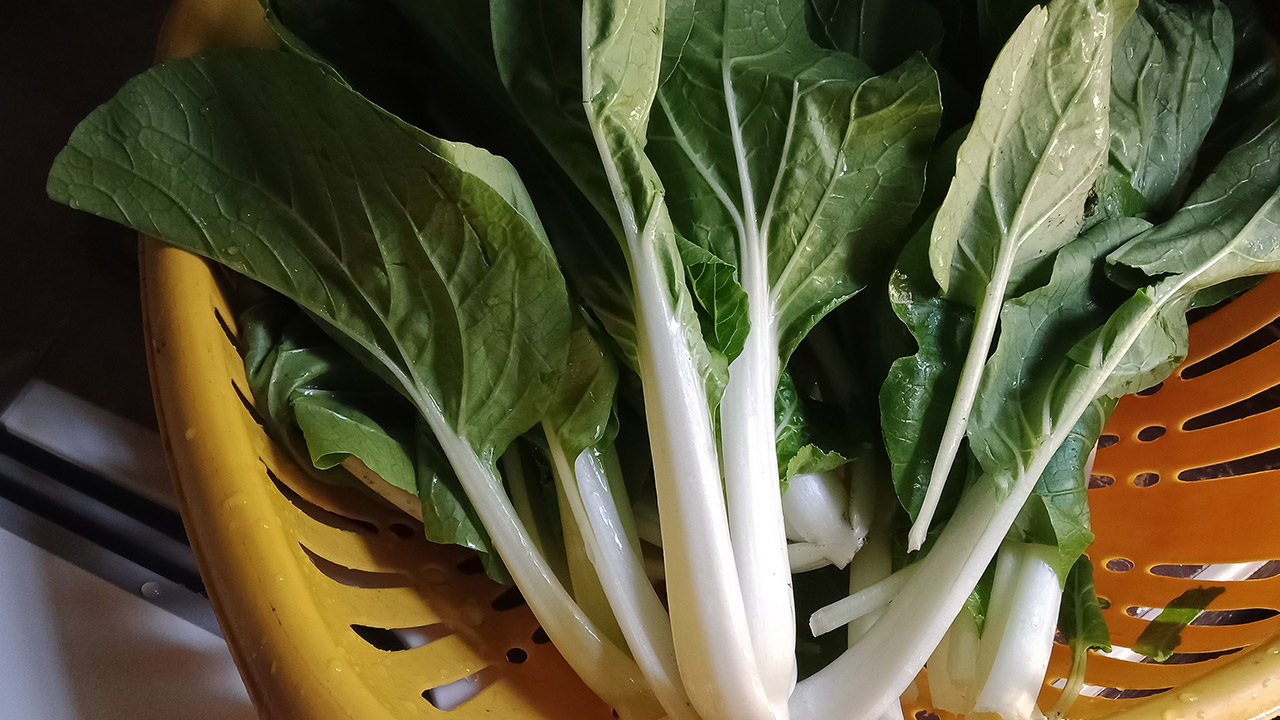 This nutrient powerhouse is high in calcium and phosphorus, which makes it good for bone health, and it also has Vitamin A for eye health. It is also rich in fiber, which can be helpful in promoting healthy digestion, regular bowel movement, and better gut health.
Cooking tip: Depending on your dish, pechay can be cooked easily via boiling, steaming, stir-frying, or the no-fail gisa method. You can cook just the leaves, the stalks, or both, which is most common – you get both leafy and crunchy textures in one bite. Pechay can easily absorb other flavors, making it an easy addition to saucy dishes, stews, and soups.
Recipe ideas: Ginisang pechay, stir-fried with tomatoes, onions, and garlic, is a simple but well-loved Pinoy staple. Some choose to add oyster sauce, fish sauce, and/or ground meat to the dish. Pechay can also be found in the comforting picadillo soup.
Bawang, sibuyas
What would life be without this dynamic duo? The OTP of many Pinoy cooks – onion (sibuyas) and garlic (bawang) – are the two staple aromatics that almost every Pinoy dish wouldn't be possible without. Recipe calls for two cloves? Put in a whole bulb. You can never have too much onion and garlic, especially since they're also known for their variety of benefits.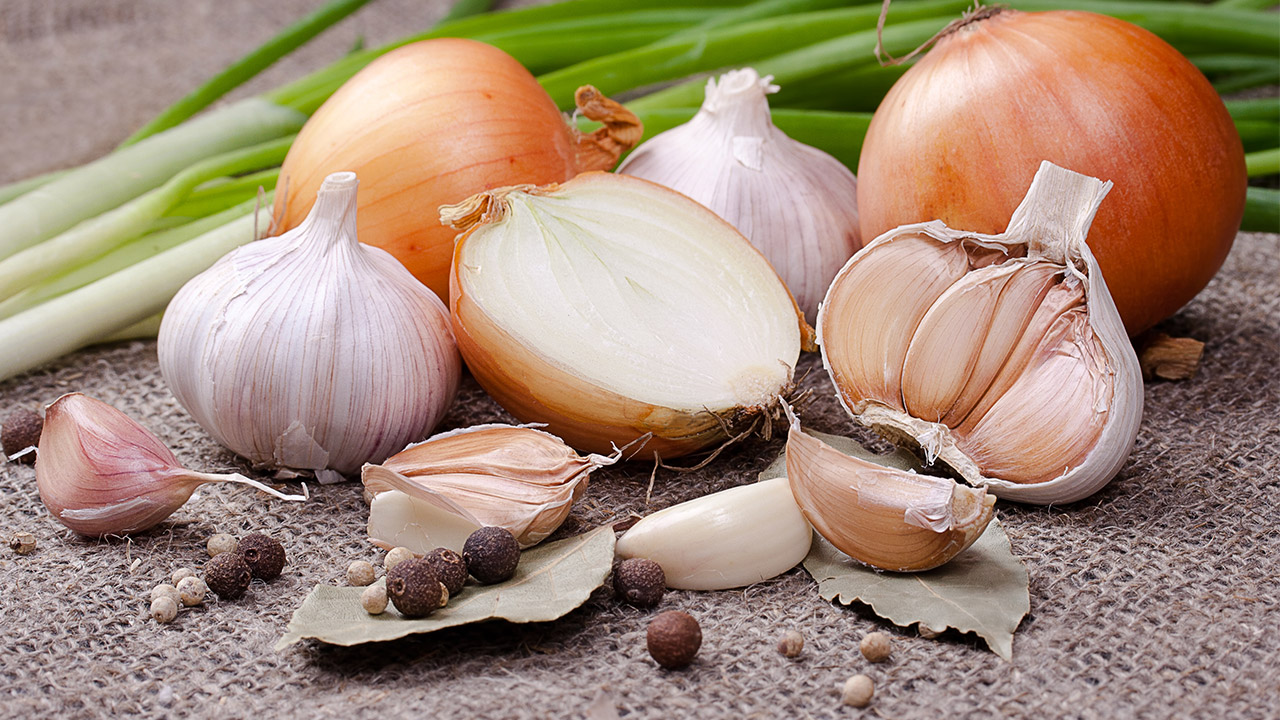 Onion and garlic are key in promoting good gut health – they provide important prebiotics that allow our gut to flourish. When our gut is healthy, our immune system is happy, and so is our mental health. Garlic is also rich in an antioxidant called allicin, which is known to reduce inflammation in the body. Onion is also an antioxidant with cancer-fighting properties. It can decrease the risk of heart disease and stroke and help with diabetes control.
Cooking tip: According to Joy, garlic's allicin is activated when garlic is crushed and chopped. Garlic and onion are so versatile – you can enjoy them raw in dressings, salads, or vinegar dips; roasted; sautéed; and many more ways. No need for any recipe ideas here; you can pretty much add onion and garlic to any dish you like.
Malunggay
The powerful malunggay, also known as moringa, is one of the most readily available vegetables in the country, and is so easy to prepare and eat that you can add it to almost anything. Don't pass up on this superfood's benefits!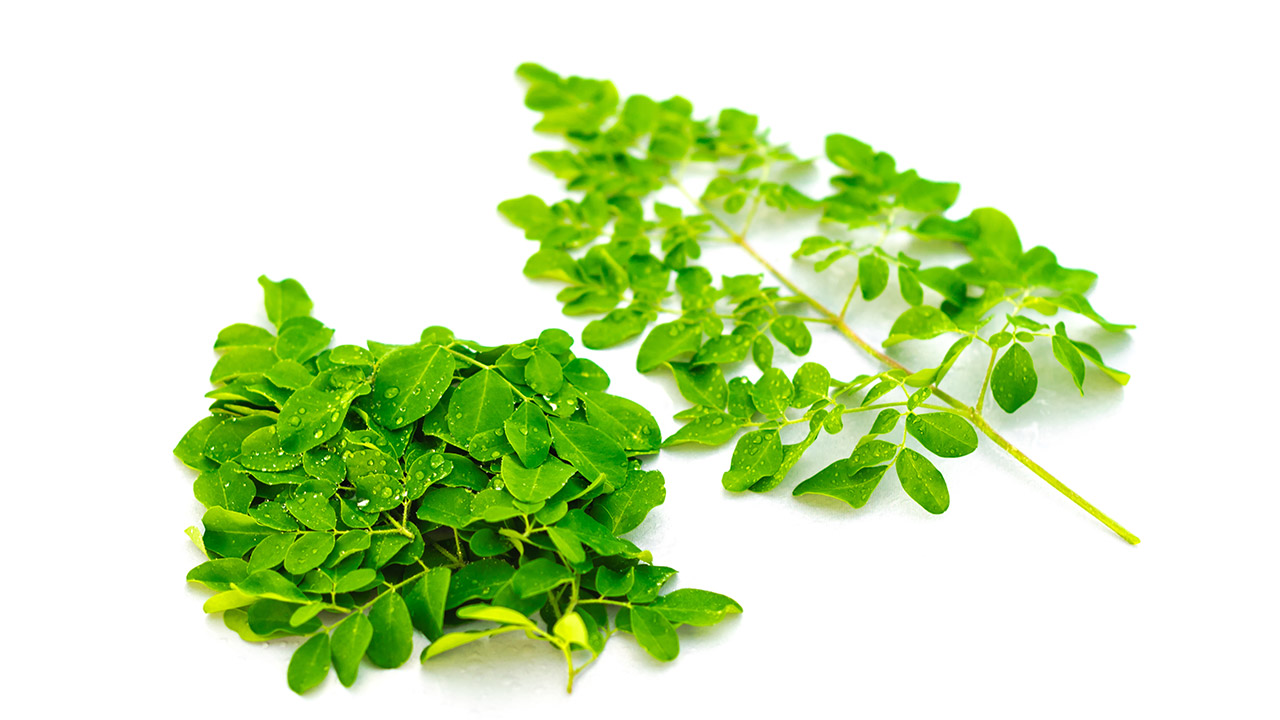 According to Joy, vitamin A deficiency is common among Filipinos, so this dark green, leafy vegetable, which is a great source of the vitamin, should be a must in our pantries. This is actually why malunggay pandesal has grown in popularity – malunggay's mild taste makes it a likable addition to both sweet and savory treats, and putting it in pandesal is an easy way to get more of the good stuff in.
It is also high in plant-based protein, fiber, antioxidants, and is known to help increase breast milk production. It's no wonder why pregnant mamas can't get enough of this superfood!
Recipe ideas: Malunggay can be added to pastries, breads, and cakes. It's also mostly used in tinola, monggo, corn and malunggay soup, ginataang malunggay, malunggay egg soup, and many more Pinoy dishes. Feel free to add it in salads or even in your smoothies for added nutrition.
Sigarilyas
Sigarilyas of "Bahay Kubo" fame is an affordable and accessible vegetable that is liked for its versatility, crunch, and crisp texture. Also known as winged beans, this high-fiber, low-calorie vegetable is a good aid to digestion and regular bowel movement.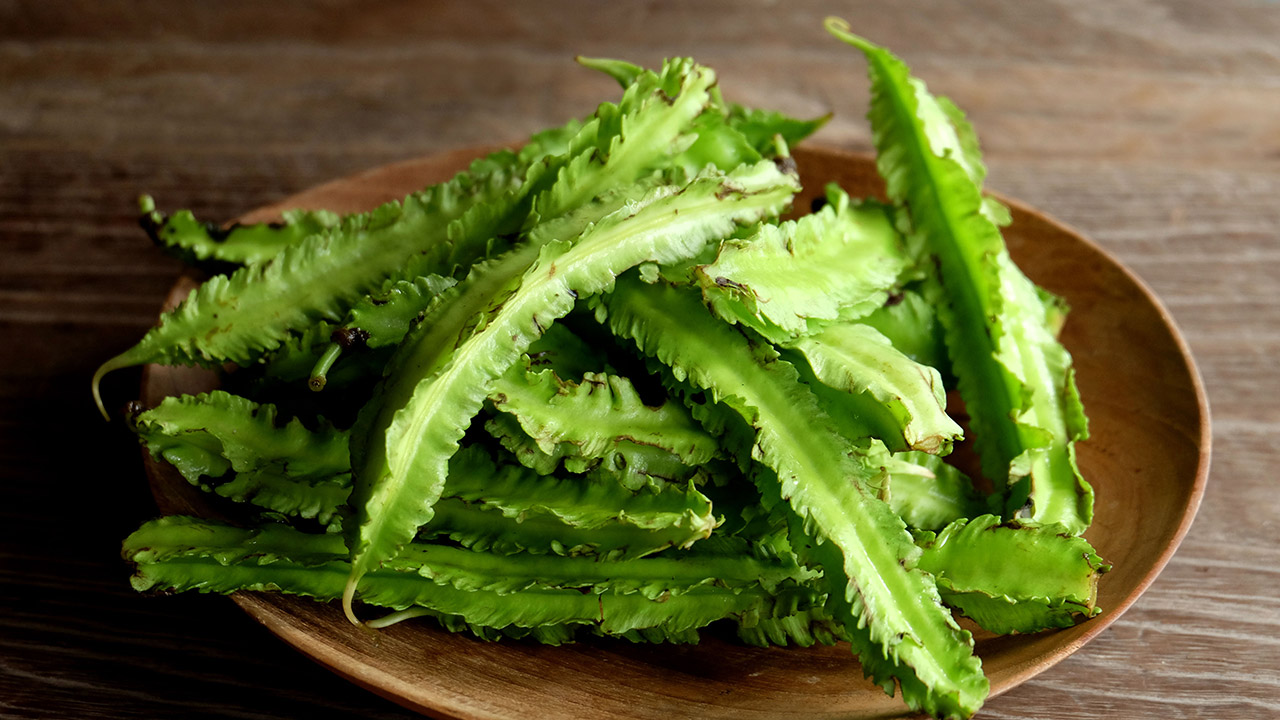 Sigarilyas is rich in eye-supporting nutrients and provides great folate content for pregnant women. It is also a good source of Vitamin C, helping to increase immunity and fight infections.
Recipe ideas: Ginataang sigarilyas is a famous delicious medley of the winged bean with creamy coconut milk, usually cooked with chili peppers for spice and ground meat, fish, or shrimp. Some even like to add kalabasa to the mix.
Kalabasa
Fun fact: the bright orange kalabasa (also known as squash) is actually considered a fruit, but according to Jo, is "nutritionally a vegetable."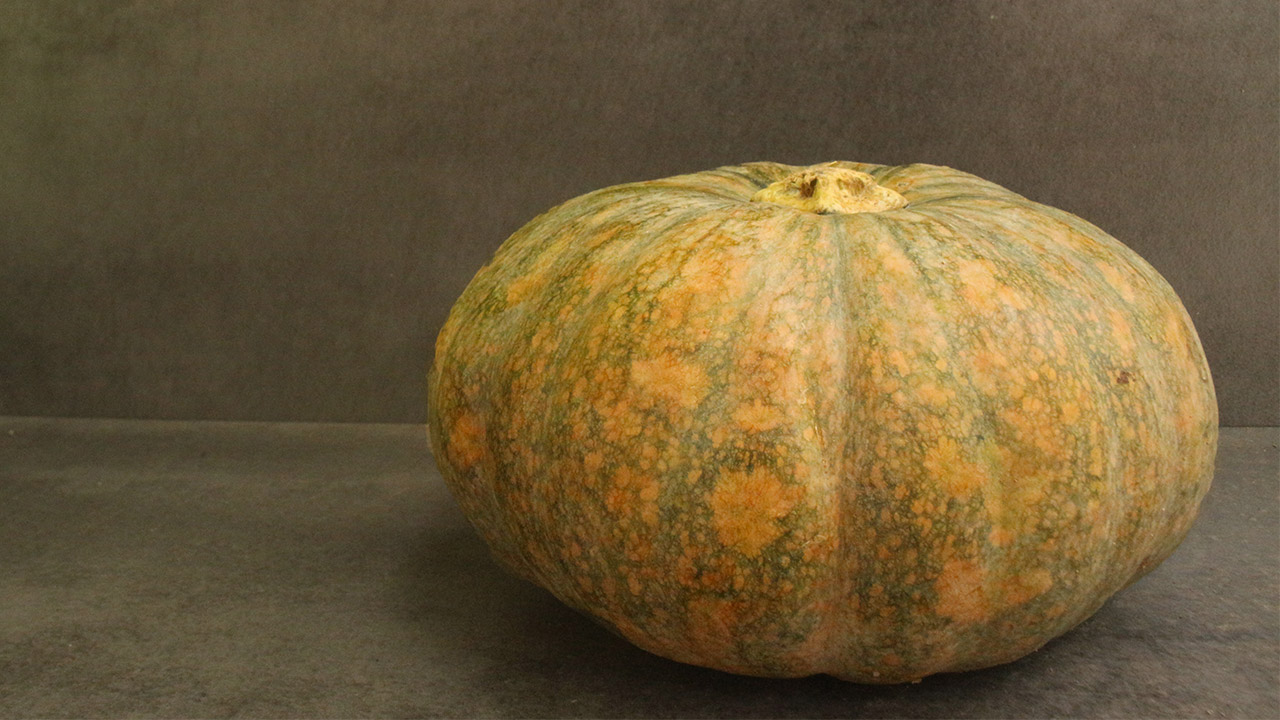 This heavyweight is one of the highest sources of Vitamin A, which is important for good eye vision and cell growth. Paired with beta-carotene, kalabasa makes for a powerful antioxidant, good for your immune system and your glowing, healthy skin. Plus, kalabasa's sweet flavor profile easily makes this a kid favorite!
Cooking tip: When it comes to cooking kalabasa, anything goes! Others choose to boil or steam it until crisp, but others may prefer it soft and mushy and will roast or bake it instead. Either way works.
Recipe ideas: The soft texture and sweetness of kalabasa makes it a good base for a warm, comforting soup. It is also commonly cooked in coconut milk as ginataang kalabasa, and as pinakbet. Others may serve it roasted with garlic, as a sweet mash, or as crunchy squash fritters, mixed with other veggies.
Kamatis
It may be a fruit, but the popular kamatis stands as one of the most accessible and versatile vegetable favorites of Pinoy households.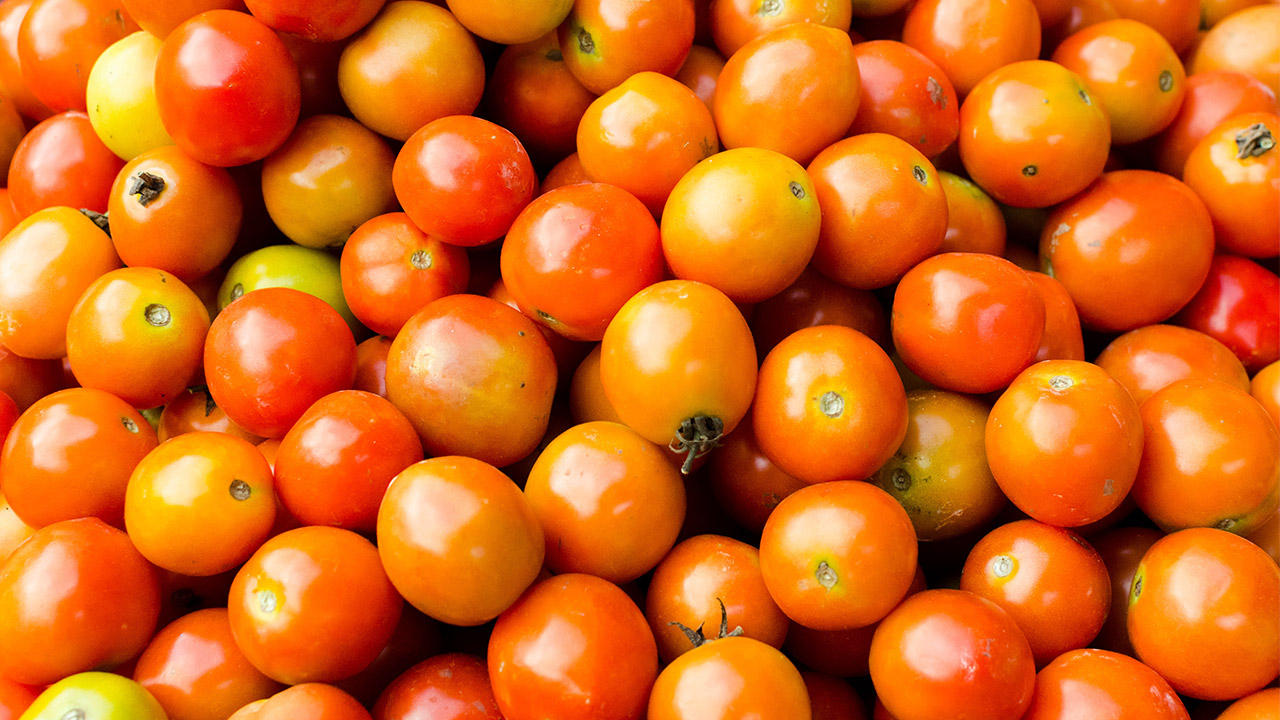 The fresh, tart, and sometimes sweet tomato is a great source of lycopene, the heart-friendly, natural chemical that gives fruits and veggies that bright, red color. Lycopene also has antioxidant properties that provide sun protection and help decrease the risk of cardiovascular diseases and certain cancers.
Tomatoes are also one of the highest sources of Vitamin C, so expect this juicy fruit to help with your skin's collagen maintenance and support your immune system.
Cooking tip: According to Jo, you can release more of the tomato's lycopene by heating up your tomatoes slowly. The great thing about tomato is that it can be enjoyed raw, as a "gisa" staple, as its own side dish, or as the key component of several Pinoy dishes, stews, soups, and pasta sauces.
Recipe ideas: Sift through a local recipe book and you'll find that the trusty tomato is almost everywhere – it's the main base of caldereta, afritada, menudo, pochero, giniling, sardines, omelettes, and more Pinoy classics. You can use it raw in ensaladas, salsa, as a toast topping ala bruschetta, as a layer for lasagnas, in spaghetti, or as a hearty tomato soup. – Rappler.com