Having trouble thinking of a low-calorie rice alternative? Cauliflower rice is now accessible to Filipinos around Metro Manila
Being Filipino, it's hard to end a relationship with rice.
But with many rice alternatives in the market now, the transition to managing calories and carb intake specific to your dietary needs has become easier.
For those who cut their calorie count, local brands are starting to make cauliflower rice more accessible and easier to prepare for a healthy Filipino meal.
Why try cauliflower rice?
Cauliflower rice is basically the crushed version of the vegetable, which has widely been used as a rice substitute for those under keto and gluten-free diets.
According to Caulibabe, you can use it as a way to jumpstart a switch to a healthy lifestyle since 1 cup (100 grams) of cauliflower rice only contains 25 calories!
Aside from having less than a quarter of the calories in white rice, cauliflower rice contains 2 grams of fiber compared to 0.6 grams in white rice. This can aid digestion.
According to studies, cauliflower is also rich in antioxidants like glucosinolates and isothiocyanates, which have been shown to slow the growth of cancer cells.
Easy preparation
Brands like Caulibabe and Caulirice.ph made sure that its product is fresh and accessible to Filipinos. The cauliflower is already pre-cooked and grated into "rice." It has also been pre-blanched, so all you have to do is keep it in the freezer, defrost it, and either microwave, steam, or pan-fry the rice.
Both brands can custom pre-portion your cauliflower rice orders. For Caulibabe, the product can be packaged into 100 grams (1 cup), 200 grams (2 cups), and 500 grams (5 cups) servings. This makes it easier for those who are cooking cauliflower rice for the whole family or for just a solo meal.
Caulirice.ph, on the other hand, offers 1-kilogram sets to give variety to your cauliflower rice proportions depending on your appetite.
For those who opt to make their own cauliflower rice, all you have to do is wash and remove all the greens then grate the cauliflower head or toss it into a food processor until it becomes grain-sized.
It's possible to eat the cauliflower rice raw, but cooking it will prevent it from developing a funky smell, in case you're planning on storing it for your meal preps. It's best to sauté the grated cauliflower and cover it with a lid for a total of 5 to 8 minutes so it becomes tender.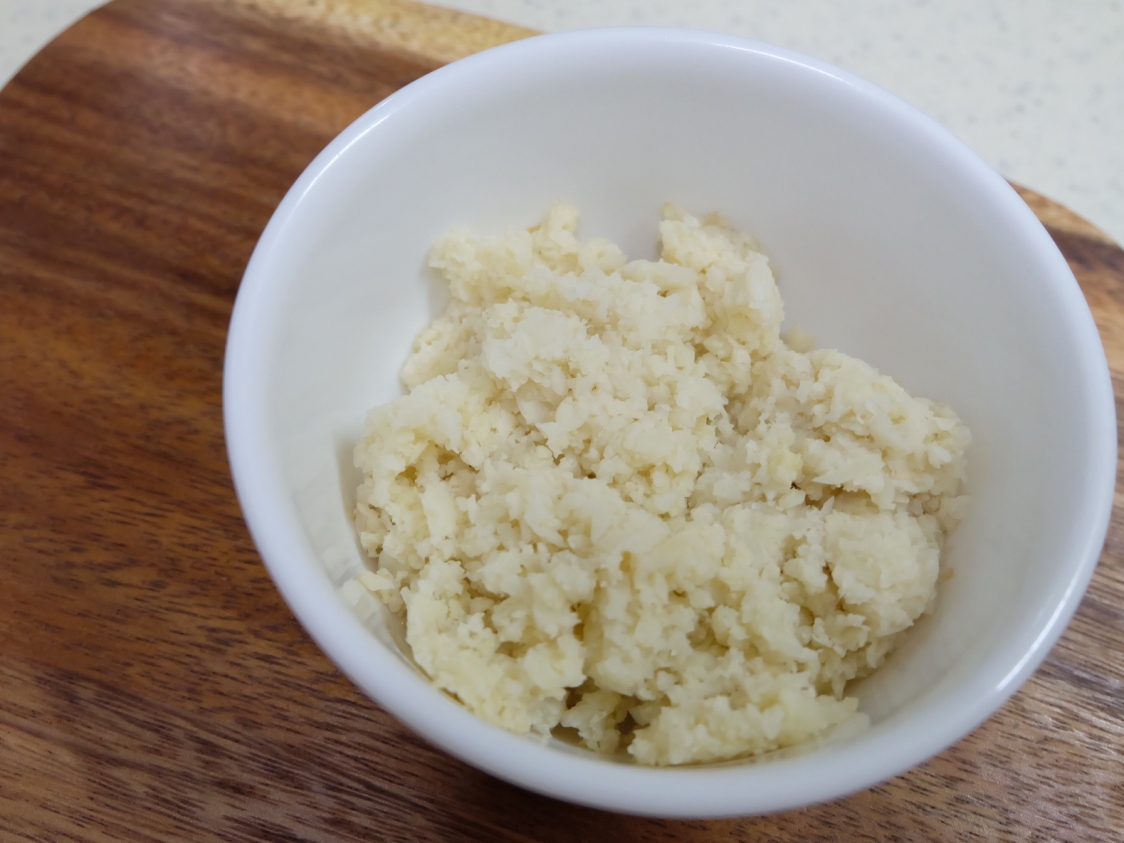 Meal ideas
Cauliflower rice is flexible as white rice, given its neutral taste.
Filipinos can enjoy a tasty, low-calorie breakfast with garlic cauliflower rice and their favorite ulam. You can also sauté it with some mixed vegetables, garlic, shallots, and a beaten egg to make fried rice for lunch or dinner.
Rappler also experimented on a few healthy meal options using cauliflower rice:
We started off with a simple Filipino breakfast bowl using chicken salpicao and plain cauliflower rice. For a heartier meal, you can switch up your choice of meat with tocino, tapa, danggit, and even top it off with an egg.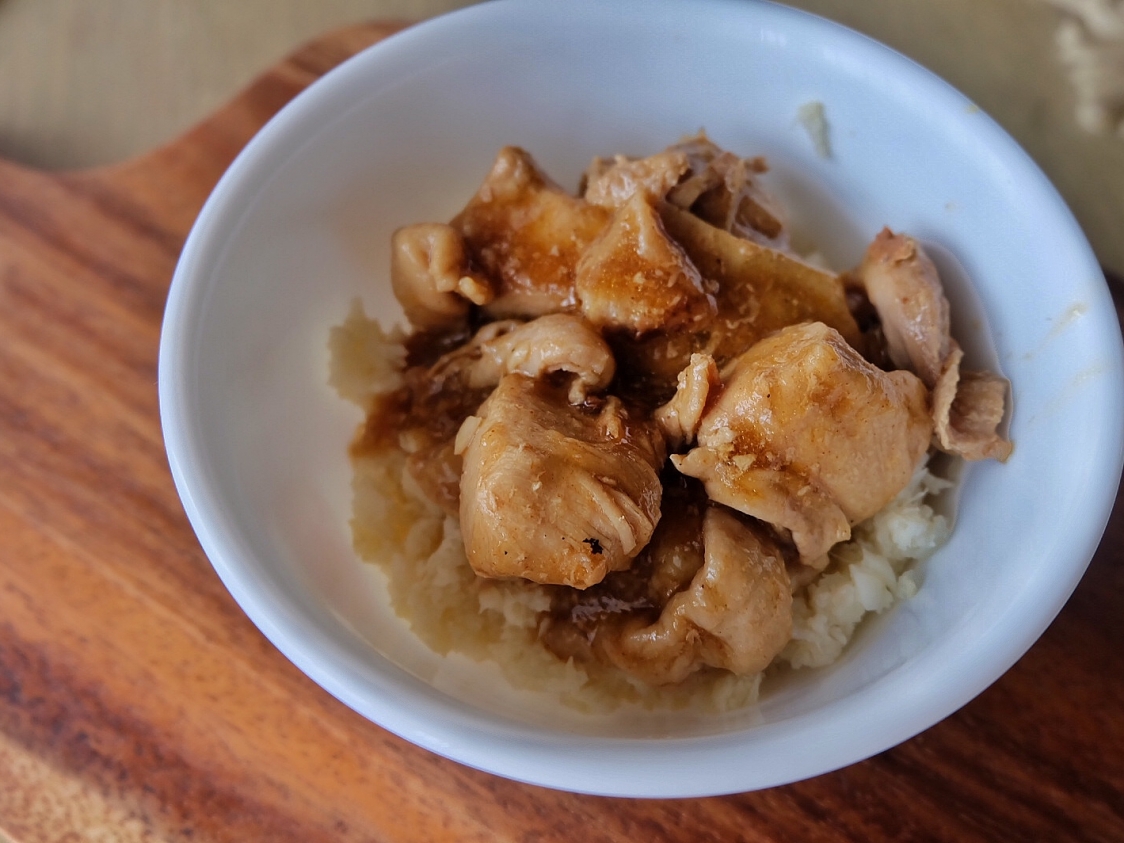 For a vegan option, we topped tofu and mushroom over the cauliflower rice and sprinkled it with pepper to taste.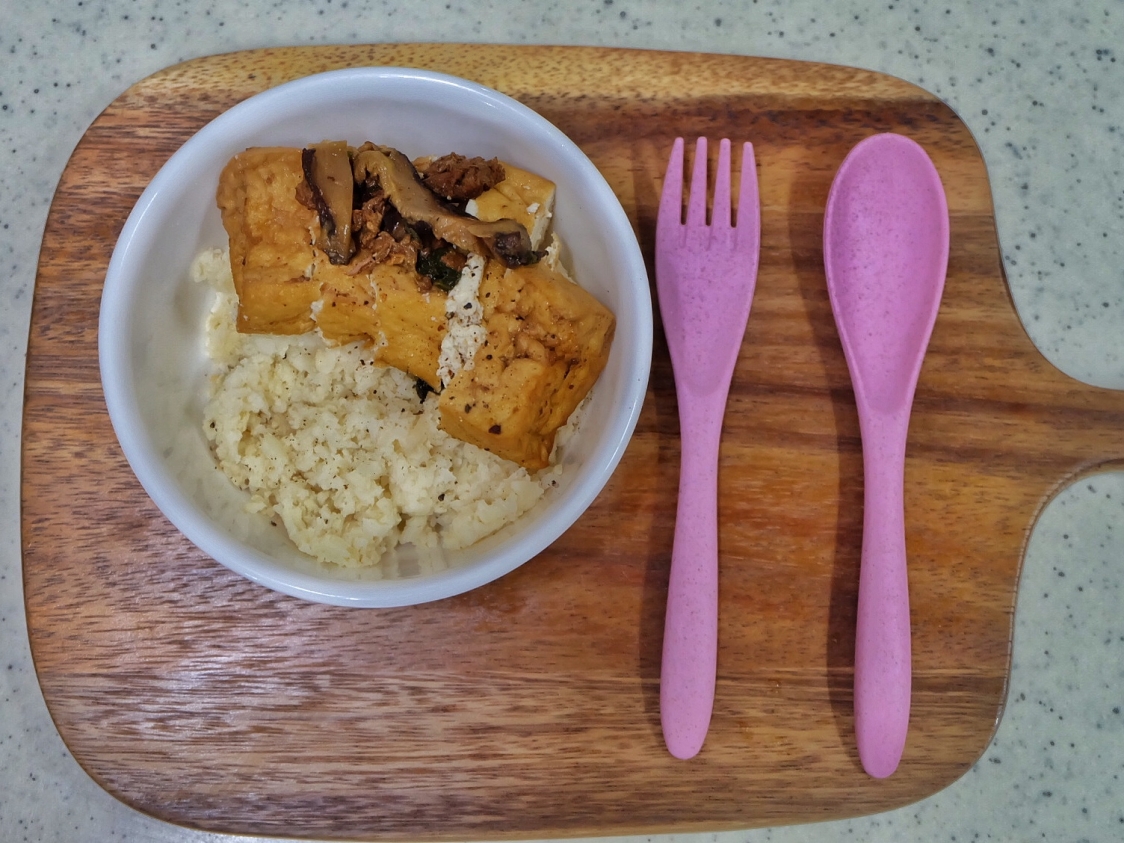 Though an option that hasn't been explored by many, we tried to use cauliflower rice as part of a salad topping with air-fried chicken fingers and sesame dressing.
It may look strange, but it still goes great with the sesame dressing!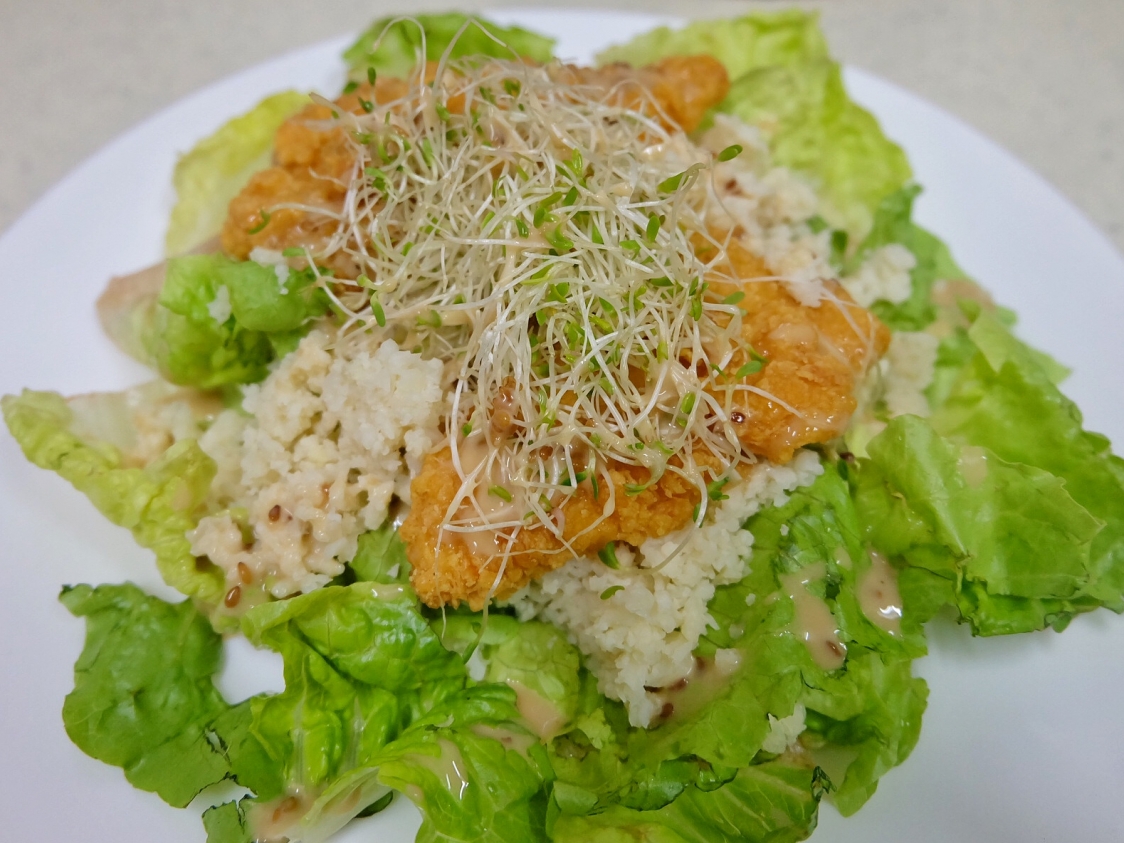 Don't have the energy to cook? More stores are starting to add cauliflower rice into their menus!
For those looking for a low-calorie Sushi Bake, Isabel's gives a healthy twist to one of the top lockdown food trends in the country. Aside from dishing out a full rice bowl, it also offers ready-to-heat cauliflower rice packs with mixed vegetables.
The Cauli Stop proved that our rice-filled Asian favorites can also make a shift to cauliflower rice! Check out its Caulifornia Maki as well as the Yangchow and Kimchi Fried Cauliflower Rice boxes.
– Rappler.com
Start a healthy diet and enjoy discounts using this iHerb promo code.