Cavite's well-loved rice and meat dish is available in almost every carinderia and snack house in town
The city of General Trias, formerly Malabon Trias, is known for their Valenciana dish, which they inherited from their ancestors during the Spanish era.
Valenciana, which has become part of the daily life of every Gentriseño, can be bought at every carinderia, in the market, and at snack houses in the town proper of the said city for P50 to P75 per order.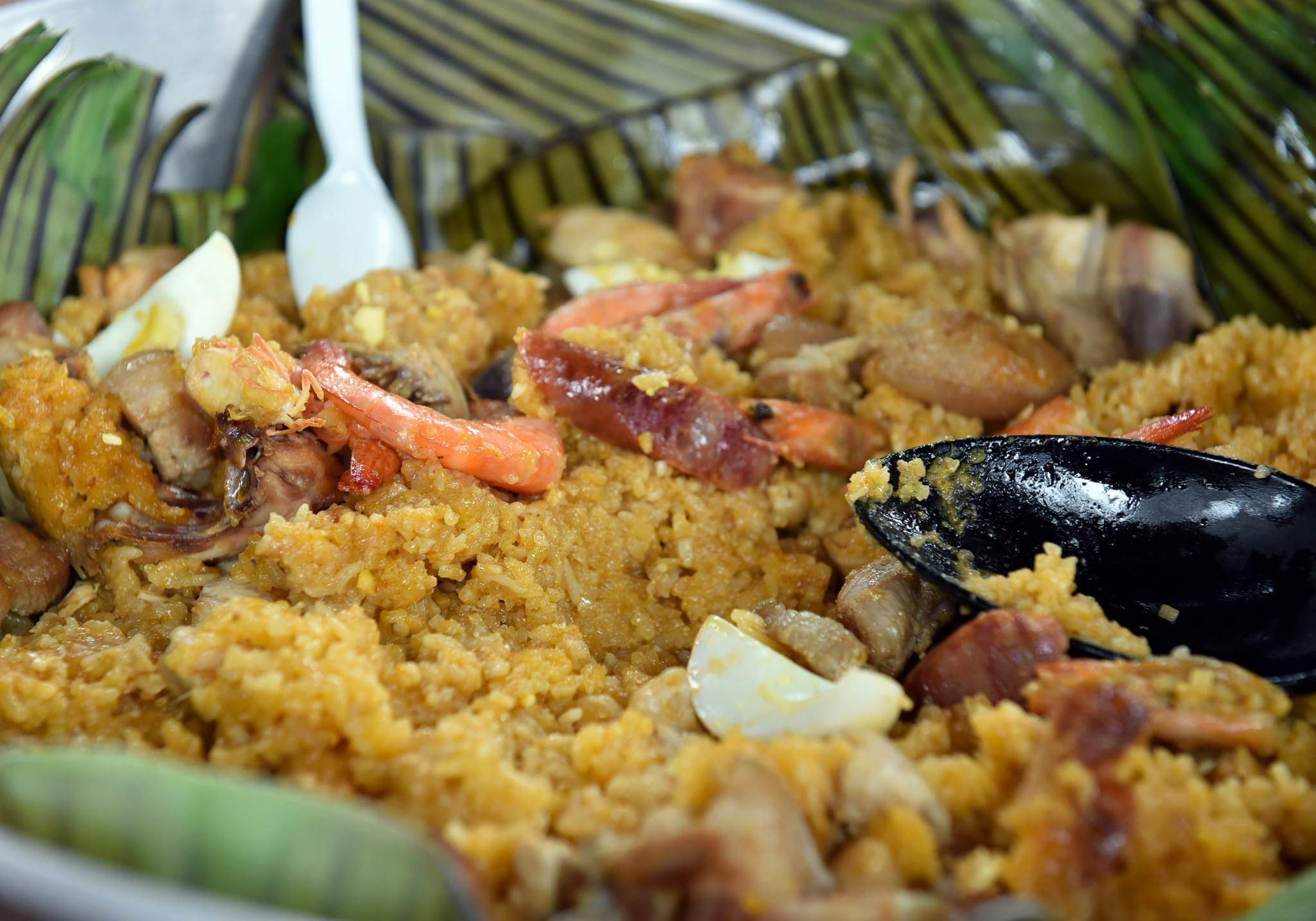 In the city plaza, you can taste the delicious delicacy of GenTri (nickname of the locality) at Jam's Snack Haus, Clarito's Carinderia, and Vicky's Carinderia in Barangay Bagumbayan.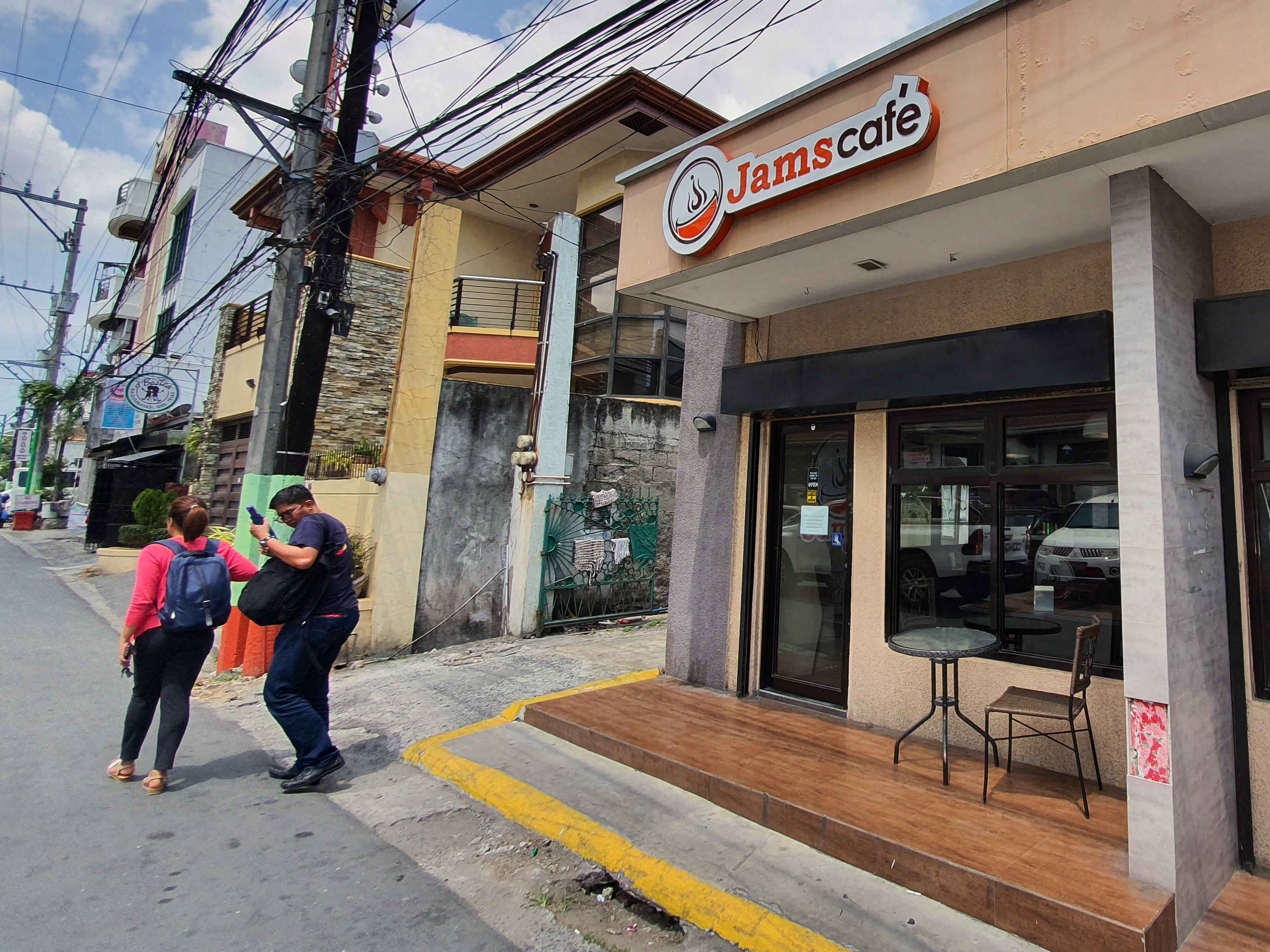 In the public market in Barangay Sampalukan, everyone can buy the dish made of rice, chopped chicken and pork, saffron, chorizo de bilbao, bell pepper, carrot, sweet potato, raisins, green peas, garbanzos, tomato sauce, spices (laurel leaves, coconut milk (kakang-gata), and paprika.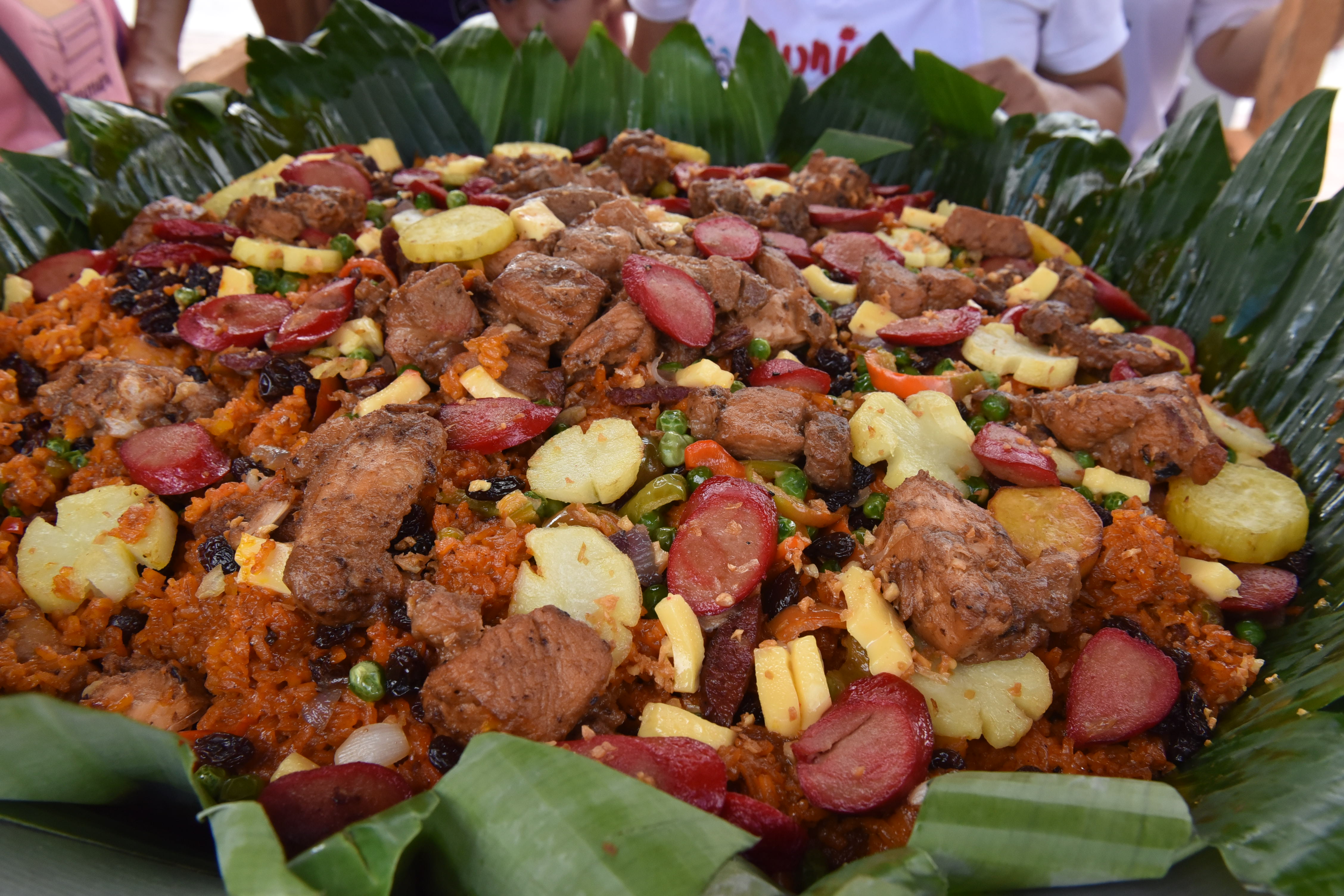 It's also become a livelihood of some locals after winning in the annual Valenciana cooking contest. It is held during the yearly festival and founding anniversary of the locality every 13th of December.
One of them is Pacencia Sevilla, 52, retired employee of Uniwide Sales, who has received many orders of the said delicacy after she won the cooking contest in the 2019 festival.
'After ko po mag-retired sa work, ito na po yung naging hanap buhay ko, ang magluto ng Valenciana na minana ko pa sa aking ina na naging kusinera ng dating alkalde ng Bayan ng Malabon," Aling Paz said during an interview.
(After I retired from work, this became my livelihood – to cook the Valenciana recipe that was passed down by my mother, who was the cook of the past mayor of Malabon).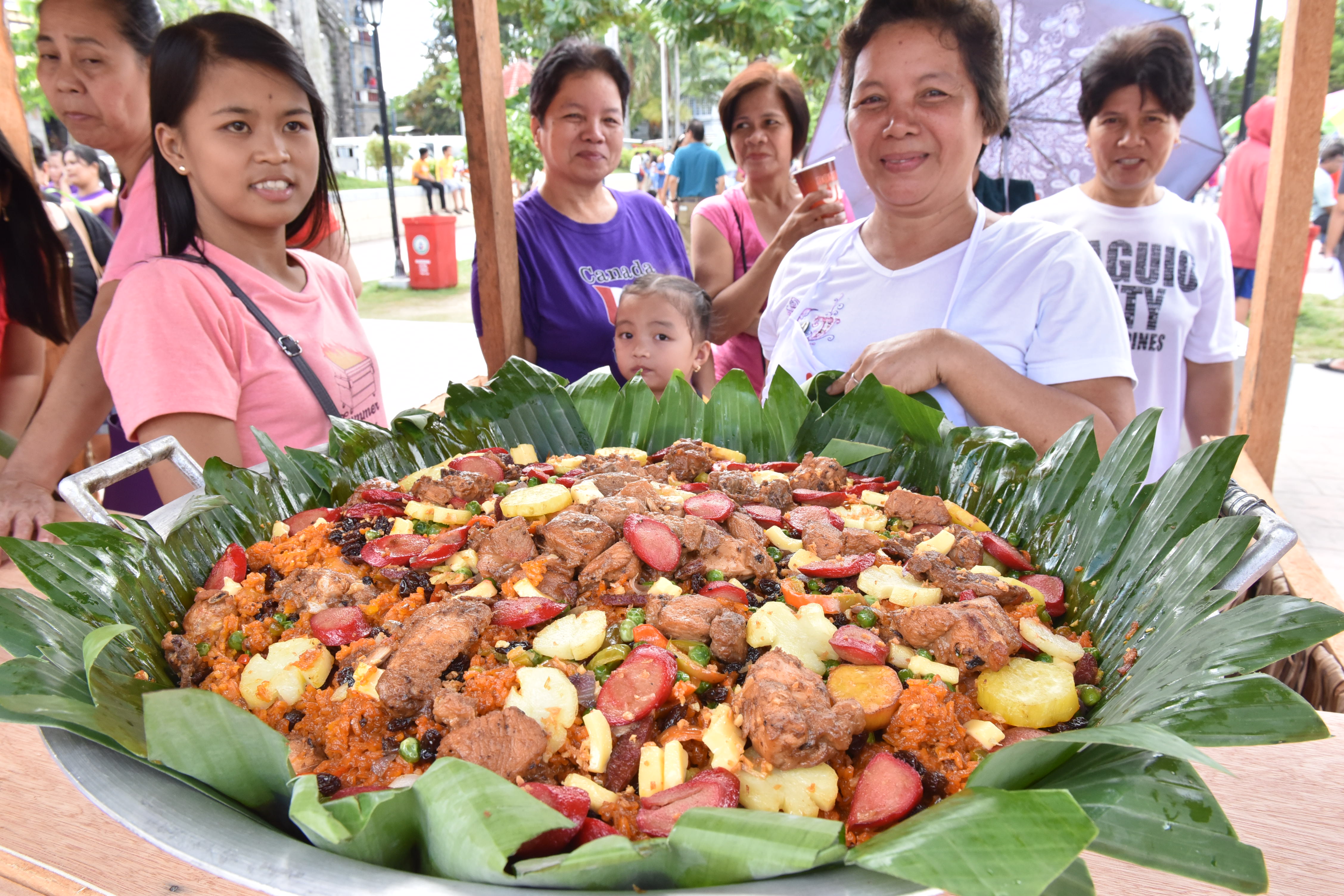 Aling Paz sells the large bilao of Special Valenciana for only P1,200 (good for 15-20 persons) and P1,700 for the extra large bilao (good for 20-25 persons).

"Hindi po ako nababakante sa order simula po December last year, Salamat po kay Chairman Wally Satsatin of Barangay Sta. Clara for tapping me to cook and compete the said competition. I showcased my cooking skills at siguro po, nasasarapan sila, kase po bumabalik ang costumer to order po." Aling Paz added.
(Orders haven't ceased since December of last year. Thank you to Chairman Wally Satsatin of Barangay Sta. Clara for tapping me to cook and compete the said competition. I showcased my cooking skills, and I guess they enjoyed it, because customers keep on coming back).

Fresh banana leaves are put on the dish while waiting for it to be fully cooked. The leaves add to the flavor and aroma of the dish.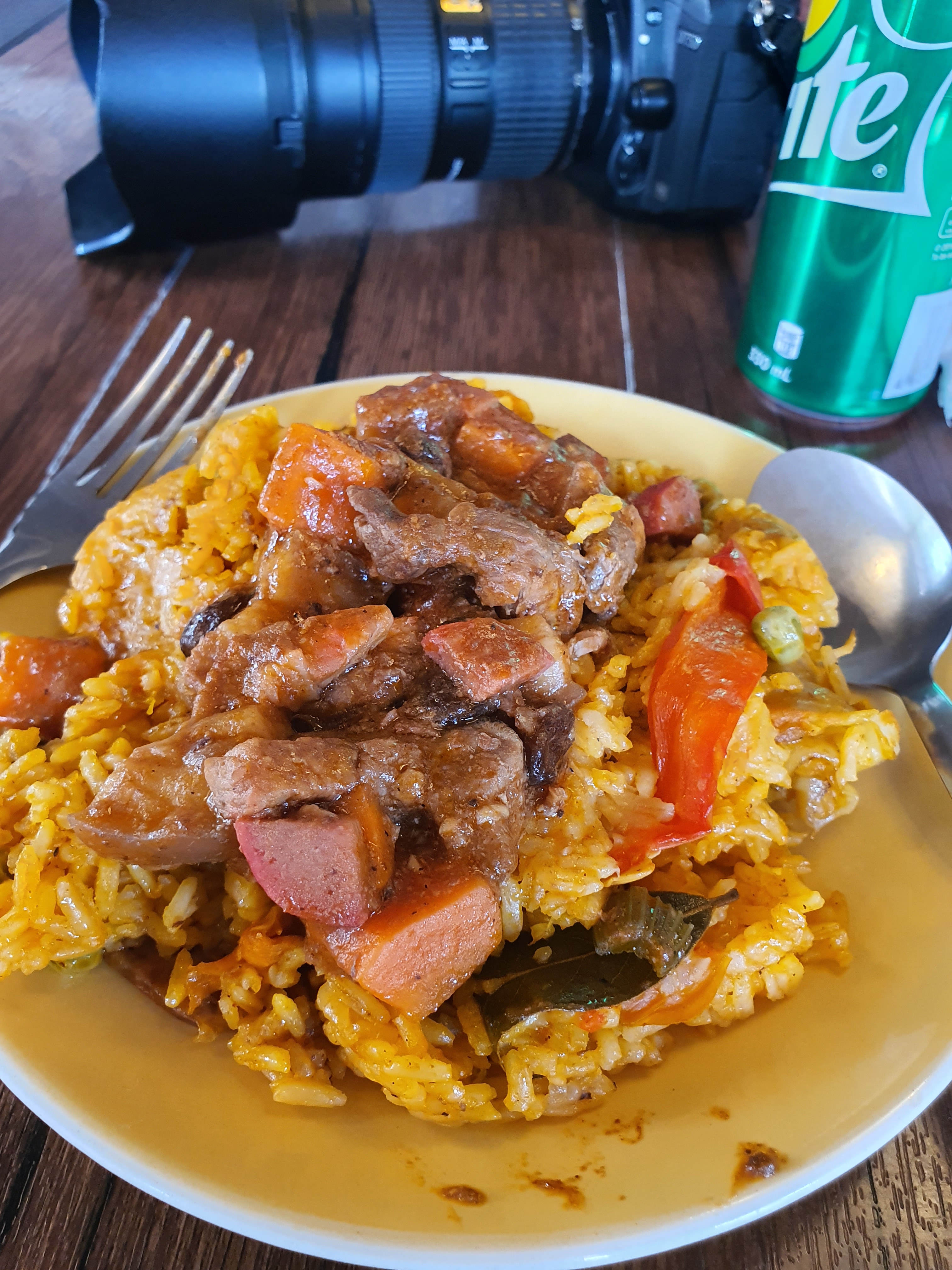 Valenciana is usually prepared for almost all occasions in the town, such as the fiesta of St. Francis of Assisi every October 4, and even weddings and reunions.
"Ang Valenciana kase andun na lahat, ulam at kanin, pangbaon sa araw araw sa halagang P50.00 may baon kana."  Ronnie Felipe said. (Valencia has everything, both rice and meat. For P50, you already have a meal).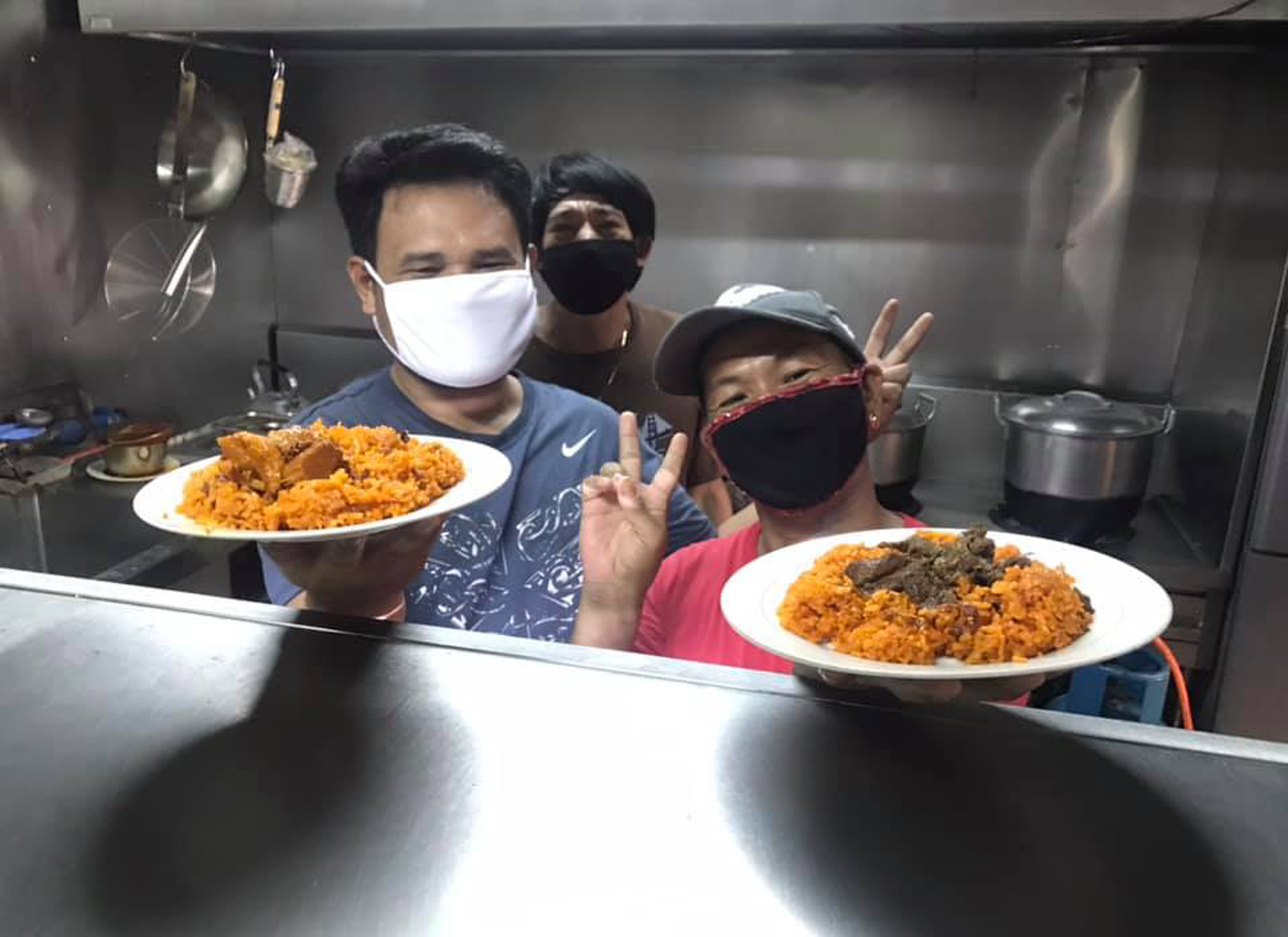 Mang Mike's (Remoticado's Carinderia) daily menu is Valenciana with toppings, menudo, tapa, binagoongan, and bopis for P50. Valenciana in bilao (Large) is P1,000; (Medium) P800; (Small) P600.
Mang Mike and wife Aling Tonia started their carinderia selling Valenciana in 1990 at the old public market, which is now the new City Hall.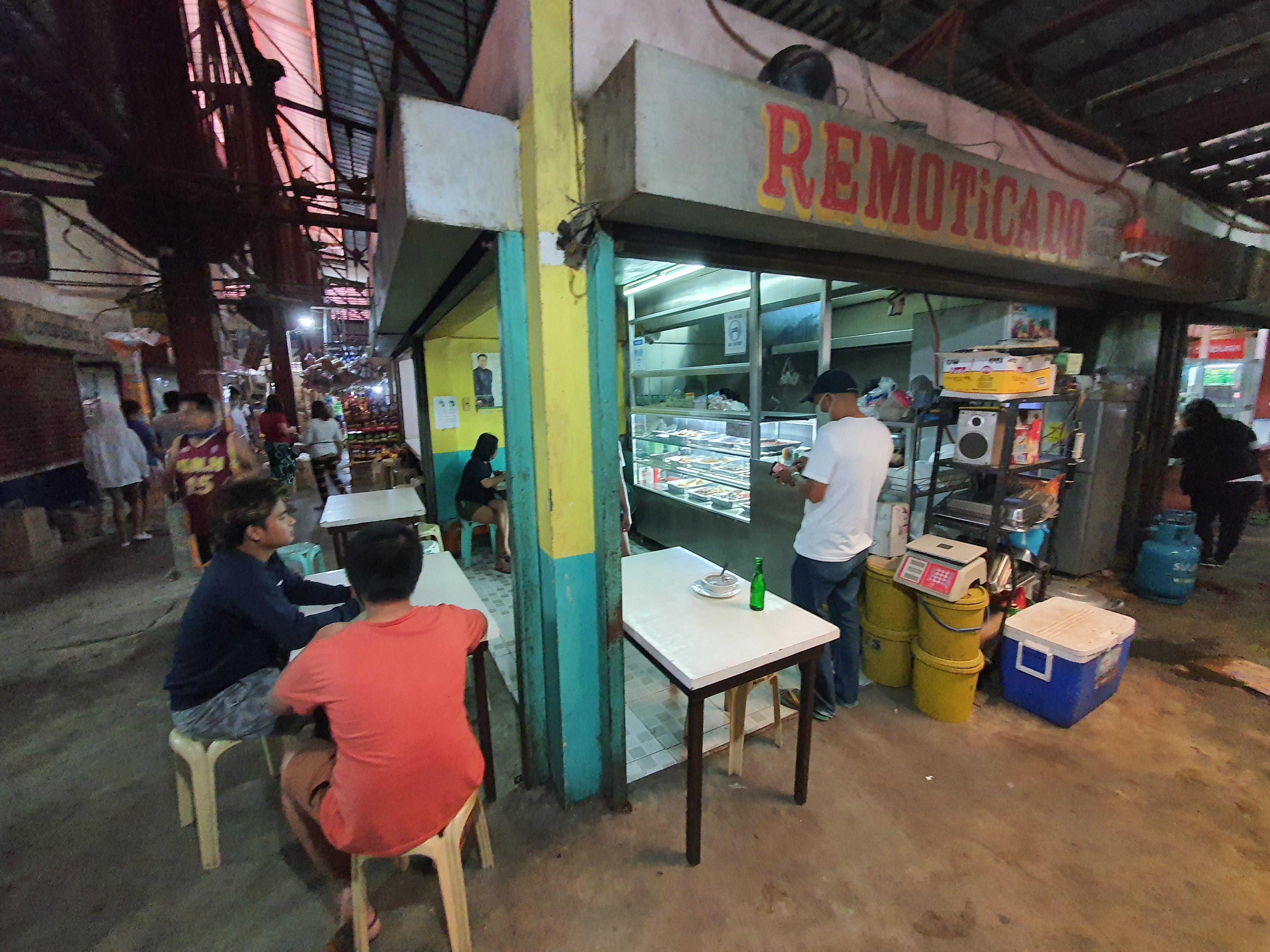 From a small carinderia, they transferred to a new public market in 2000 in Barangay Sampalukan, until it gradually became known and established as a branch along National Road in Barangay San Juan 1 in October 2020.
The presentation of the annual Valenciana Festival will be postponed this year due to the pandemic. – Rappler.com