A quiet, secluded beach in the town of Allen, Northern Samar has now become a hot tourist attraction amid the pandemic
Nine months ago, no one aside from locals knew about the existence of a white sand beach along an interior barangay in the town of Allen in Northern Samar.
But with the help of social media, what was once a quiet and secluded place turned into an instant tourist attraction in the middle of a pandemic.
For years, locals enjoyed Barangay Cabacungan's pristine blue waters and fine white sands all to themselves. But in late 2020, Mayor Joey Suan saw the potential for Caba Beach to become a tourist destination, according to Allen Municipal Tourism Officer Ivy Nalda.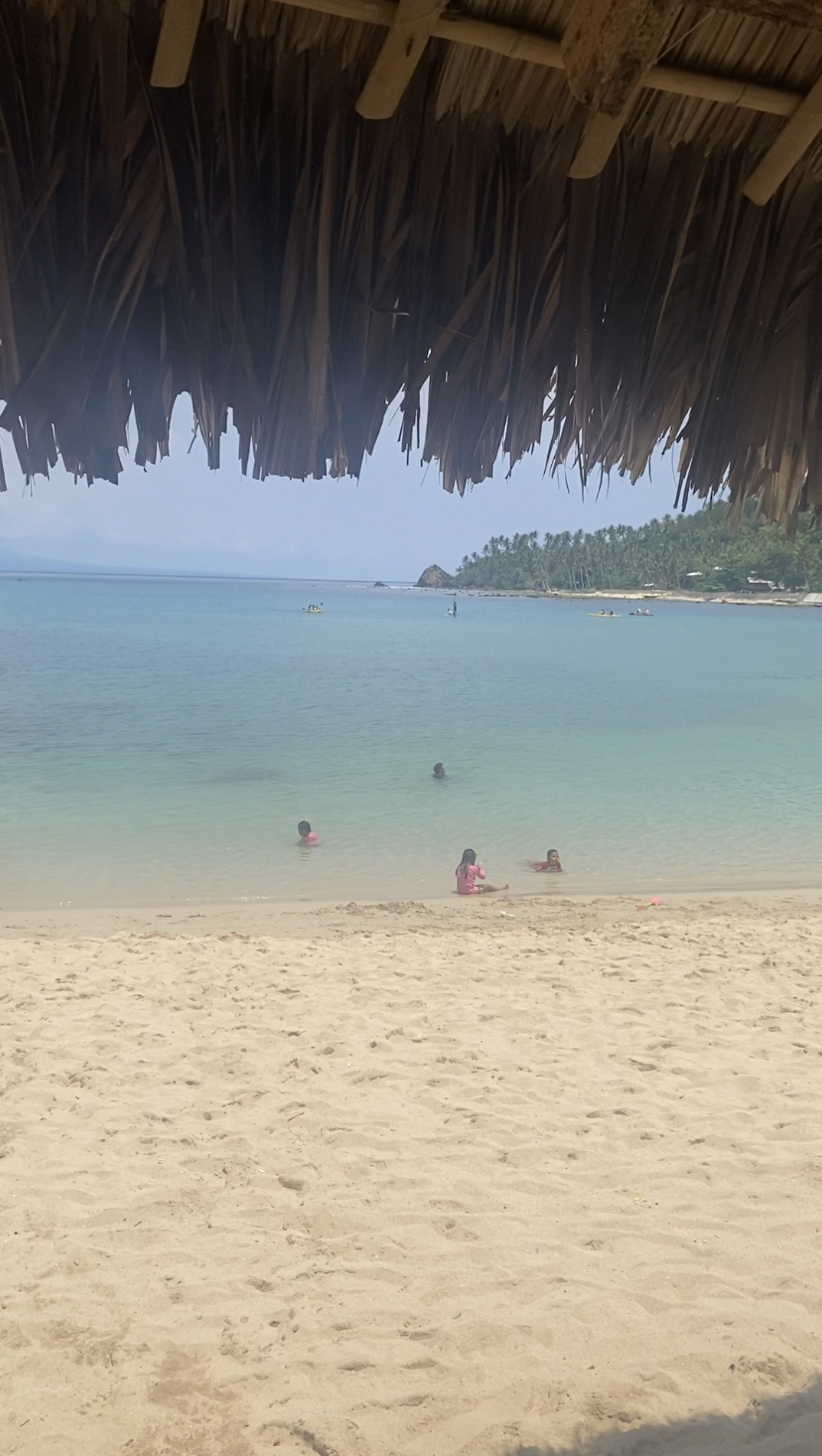 "Only the people of Allen knew about Cabacungan before it became a hot tourist attraction earlier this year," Nalda told Rappler in a mix of Waray and Tagalog.
Nalda said the local government of Allen encouraged property owners in the beachfront area to turn their private properties into commercial establishments to help boost tourism in the area.
Suan granted each one of them financial support worth P19,500 to help build cottages for future guests.
Monica Cajandab, 46, is one of the beachfront owners who accepted the cash aid that the local government offered. She works as a teacher at a secondary school during weekdays and manages her business during weekends.
"This used to be an abandoned place where people throw garbage. So when the LGU (local government unit) brought up the idea to develop the place, we readily said yes," Cajandab told Rappler in a mix of Waray and Tagalog.
"The mayor told us that if we are able to transform the place, it would become a tourist spot. All the mayor asks is to maintain the cleanliness and the discipline around the area," she added.
Caba Beach recorded only a total of 154 guests in the 4th quarter of 2020, based on data that the municipality of Allen submitted to the Department of Tourism.
The Allen government monitors the number of guests coming in through a sheet listing down those who paid the tourism fee of P5 per individual.
The efforts of the local government to develop the area proved to be a success as Caba Beach recorded 1,825 guests by the end of 2020. Most of the guests came from different parts of Samar Island.
With the help of social media, tourists from different parts of the region started flocking to Caba Beach. Photos and videos showing the beauty of Caba started making rounds in March 2021.
By April, Caba Beach recorded a whopping 7,270 guests. More tourists started flocking to Caba in the next two months, ending the 2nd quarter of 2021 with a record-breaking total of 14,267 guests.
Guests usually come from municipalities and cities such as Calbayog, Catarman, Gandara, Calbayog, Catbalogan, and Tacloban.
Guests in groups arrive as early as 6 in the morning to secure cottages, according to locals.
Apart from daytime cottages, more tourists have started asking for inns and hostels where they could stay overnight.
Kayaks and paddleboards are available for rent at P100 per hour. Tourists can drink alcohol and take on karaoke hits from morning until late night, but barangay officials encourage them to observe proper physical distancing and avoid disorderly conduct.
The jump-off point at Punta Rock Formation – about two kilometers away from Caba Beach – is a must-visit for thrill-seekers.
Perhaps one of the most popular establishments in Caba Beach is a bed-and-breakfast called Buenos Diaz. The owner is Aljun Diaz, a young lawyer who works at the Public Attorney's Office.
"I think people are really eager to go out in this time of pandemic. Given also the situation of Allen where it's lenient because of the low number of COVID-19 cases," Diaz said.
Providing jobs, additional income
Julian Cajandab, the barangay chair of Cabacungan, said the tourism in Caba Beach generated jobs for locals who lost their jobs during the pandemic.
More habal-habal drivers are getting hired to transport guests as well as goods and supplies from Allen town proper to Cabacungan.
Some residents even turned their vacant lots into parking spaces for private car owners.
Monica Cajandab said her income from the small inn she's running allowed her to pay for the tuition of her daughter currently enrolled at a private institution in Manila. Diaz said he put up Buenos Diaz to help his father with his dialysis treatment.
"I really needed to have a business and other sources of income because even though I'm a lawyer, I'm also the breadwinner. And my father is undergoing dialysis. The main motivation is really to help my father," Diaz said.
Development plans
Local officials in Barangay Cabacungan are currently developing two more tourist destinations in the area, namely Imaga and Kamalugay.
A total of 330 tourists visited Imaga Beach – where the famous Punta Rock Formation can be found – in the 1st quarter of 2021. By the 2nd quarter, Imaga already logged 2,360 guests.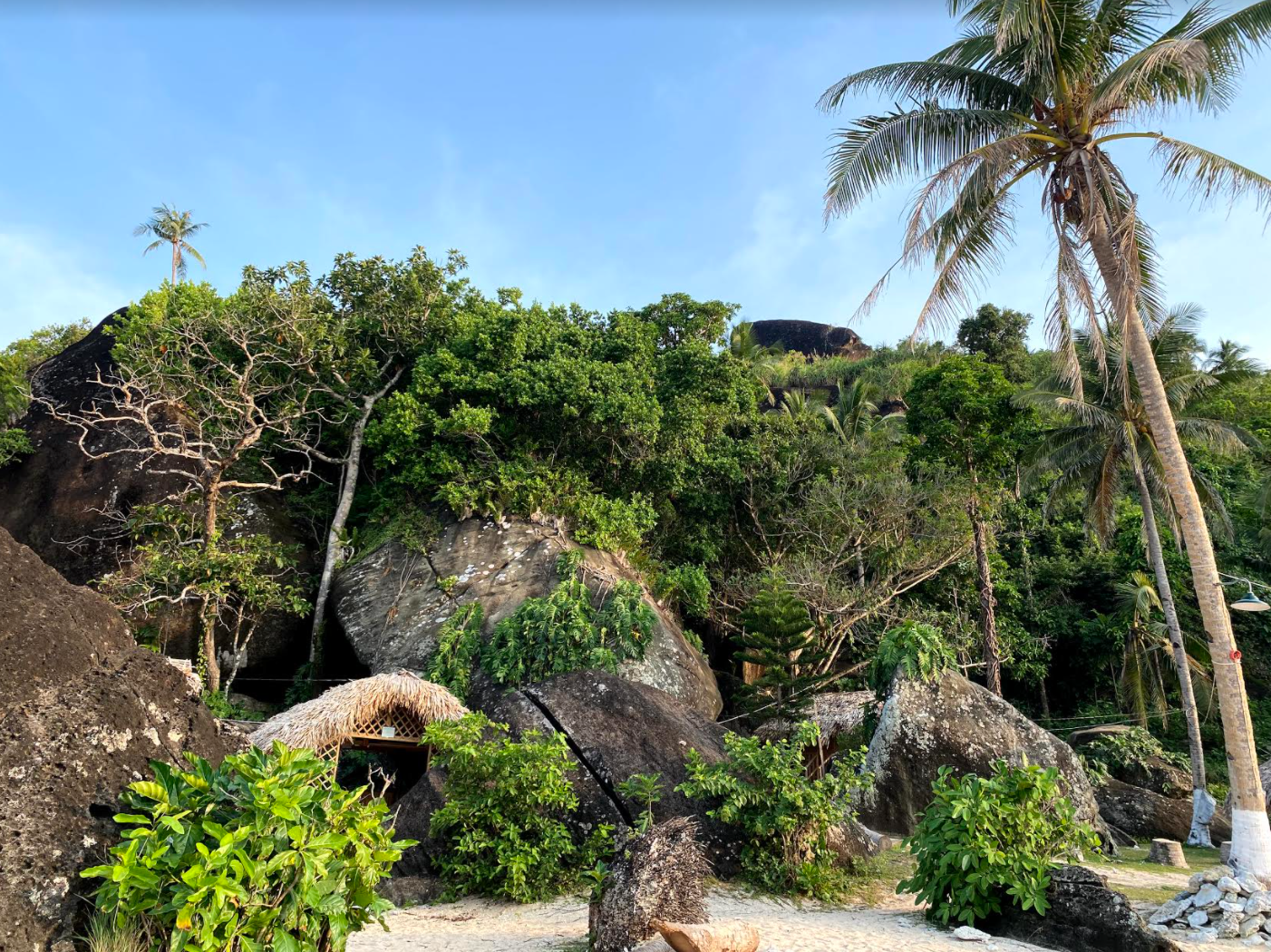 There are no records on the number of visitors who go to Kamalugay because the local government has yet to develop the place.
"We asked for support from the governor by funding a farm-to-market road of about 600 meters. This is so people can visit Kamalugay after they visit Caba Beach," said Cajandab.
Nalda said: "We didn't expect the tourism to boost so quickly. So the budget is being realigned to road openings, pathways, and streetlights."
The Allen government will soon be requiring tourists from outside the region to show a negative RT-PCR test or proof of vaccination to curb the spread of COVID-19 in the area.
Tourists from Luzon can reach Cabacungan through ferry boats from Matnog, Sorsogon, to Allen, Northern Samar. – Rappler
Lance Paolo Lim is a Visayas-based journalist and an awardee of the Aries Rufo Journalism Fellowship.
Missin' the beach? Score discounts using these Klook promo codes.