1-Pacman Representative Mikee Romero and Negros Occidental 3rd District Representative Albee Benitez are the House's billionaires, while Kabataan Representative Sarah Elago still has the lowest net worth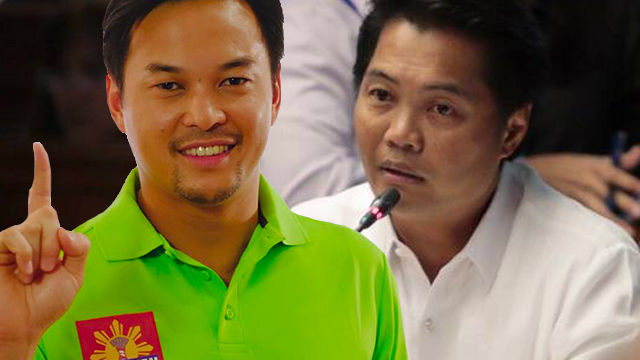 MANILA, Philippines – Two billionaire lawmakers remain the richest in the House of Representatives in 2018: 1-Pacman Representative Michael "Mikee" Romero and Negros Occidental 3rd District Representative Alfredo "Albee" Benitez.
According to the summary of legislators' Statements of Assets, Liabilities, and Net Worth (SALNs) in 2018 which was recently released on the official House website, Romero declared a total net worth of P7,858,000,000.
This is a 7.78% increase from his 2017 net worth of P7,291,000,000. (READ: 9 representatives' net worth more than doubled in 2017)
Romero is the son of construction magnate Reghis Romero II. Romero, who will lead the 54-strong party-list bloc in the next 18th Congress, chairs the board of directors of publicly listed GlobalPort 900 Incorporated and owns basketball team GlobalPort Batang Pier in the Philippine Basketball Association.
Completing the two-man billionaires' club in the House is Benitez, who reported a net worth of P1,016,503,102 in 2018. The number is a 1.15% increase from his 2017 net worth of P1,004,995,616.
A businessman before entering politics in 2010, Benitez is the founder of publicly listed Leisure and Resorts World Corporation.  
Benitez used to be the 3rd richest legislator in the House in 2017, when Diwa Representative Emmeline Aglipay Villar was still a House member. But Villar was no longer included in the 2018 SALNs summary list after she was appointed as justice undersecretary in July 2018.
Outgoing Speaker Gloria Macapagal Arroyo is now among the 10 richest lawmakers after declaring a net worth of P479,546,617.30 in 2018, the same year she became leader of the House after the coup that unseated Davao del Norte 1st District Representative Pantaleon Alvarez as speaker.
Outgoing House Majority Leader and Capiz 2nd District Representative Fredenil Castro declared a net worth of P40,780,071.50 in 2018.
Outgoing House Minority Leader and Quezon 3rd District Representative Danilo Suarez, meanwhile, has a net worth of P217,746,775.15.
Here are the 10 richest members of the House as of December 31, 2018:
Michael Romero, 1-Pacman – P7,858,000,000
Alfredo Benitez, Negros Occidental 3rd District – P1,016,503,102
Imelda Marcos, Ilocos Norte 2nd District – P923,800,000
Feliciano Belmonte Jr, Quezon City 4th District – P864,752,356.36
Virgilio Lacson, Manila Teachers – P793,871,873.69
Bayani Fernando, Marikina City 1st District – P748,000,000
Antonio Floirendo Jr, Davao del Norte 2nd District – P714,601,761.03
Vilma Santos Recto, Batangas 6th District – P555,324,479.82
Yedda Marie Romualdez, Leyte 1st District – P487, 609,773.46
Gloria Macapagal Arroyo, Pampanga 2nd District – P479,546,617.30
Poorest lawmakers  
Kabataan Representative Sarah Elago remains the legislator with the lowest net worth in the House, with P85,400. 
All but one of the 10 poorest lawmakers in 2018 came from the party-list system. Of these 9 party-list lawmakers, 6 are members of the progressive Makabayan bloc. 
Here are the 10 poorest lawmakers in the House as of December 31, 2018: 
Sarah Jane Elago, Kabataan – P85,400
Paul Hernandez, Kabayan – P240,000
Gabriel Bordado Jr, Camarines Sur 3rd District – P515,658.72
Arlene Brosas, Gabriela – P518,660
Pepito Pico, Diwa – P680,000
France Castro, ACT Teachers – P912,809.05
Ariel Casilao, Anakpawis – P913,350.91
Sabiniano Canama, COOP-NATCCO – P1,515,634
Carlos Zarate, Bayan Muna – P1,710,048.25
Emmi de Jesus, Gabriela – P1,895,000
– with reports from Michael Bueza/Rappler.com