(3rd UPDATE) 'We assert that Amanda Echanis was arrested on planted evidence. She just gave birth to her first child,' says peasant group Anakpawis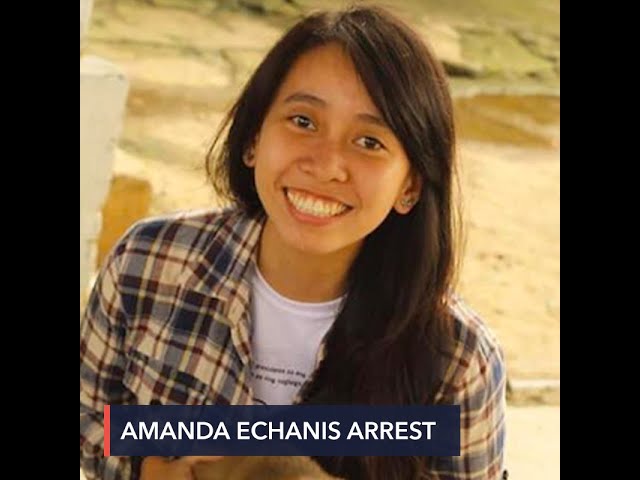 Peasant organizer Amanda Lacaba Echanis, daughter of slain activist Randall "Randy" Echanis, was arrested early morning on Wednesday, December 2, in Baggao, Cagayan, said activist group Anakpawis.
In an alert sent to the media Wednesday evening, Anakpawis said Amanda was arrested and charged for illegal possession of firearms and explosives, the usual charge against activists.
The alert said Amanda was arrested with her 1-month-old son.
Lawyer Luchi Perez told Rappler in a text message late Wednesday evening that Amanda is currently detained in Camp Adduro in Tuguegarao.
"Her 1-month-old baby is with her," Perez said.
Brigadier General Crizaldo Nieves, regional director of Police Regional Office 2, confirmed Amanda's arrest in a phone interview with Inquirer.net. Nieves, as quoted by Inquirer.net, said there was an "anti-criminal enforcement" earlier on Wednesday, and that the Criminal Investigation and Detection Group implemented a search warrant.
Brigadier General Ildebrandi Usana, spokesperson of the Philippine National Police, told GMA News Online that a judge issued the search warrant for violation of the Comprehensive Firearms and Ammunition Regulation Act.
"So there was nothing wrong if this is the case," Usana said in a GMA News Online report.
Anakpawis, however, condemned Amanda's arrest. "We assert that (Amanda) Echanis was arrested on planted evidence. She just gave birth to her first child. We call on her immediate and unconditional release on just, humanitarian grounds," the group said.
Anakpawis said the arrest coincided with the raid of the house of Anakpawis Cagayan Valley Chairman Isabelo "Buting" Adviento in Baggao, Cagayan.
Before he was killed, Amanda's father Randall was chairman of Anakpawis.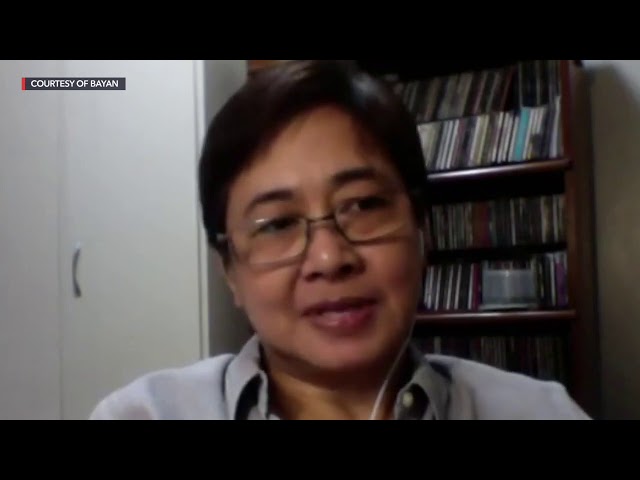 Randall's murder in August, still unsolved up to now, sparked fresh scrutiny into how authentic or effective government mechanisms are in investigating and exacting accountability for politically-motivated killings.
Amanda's arrest comes in the middle of an intensifying government campaign against activists, and sustained red-tagging of progressive groups even from President Rodrigo Duterte himself.
According to the Kilusang Magbubukid ng Pilipinas (KMP), peasant groups in Cagayan Valley were subjected to a crackdown after supposed rebel surrenderers testified in Senate hearings.
The Senate hearings have been criticized for giving a platform to red-tagging, or linking activists to armed rebels New Peoples' Army (NPA).
According to KMP, Adviento was a specific target.
"Based on initial reports from KARAPATAN Cagayan Valley, at midnight of December 2, almost a hundred armed state forces arrived at Barangay Carupian. At around 3:30 AM, the police and military ransacked Adviento's house and two other houses," said KMP in a statement late Wednesday night.
KMP said that the police only brought out a search warrant two hours after an initial raid.
"Adviento was not at home at the time of the raid, while Echanis was in one of the ransacked houses and rearing her newborn," said KMP.
Amanda, 32, is a graduate of the Philippine High School for the Arts and used to attend the University of the Philippines.
"The scene of Amanda's arrest was staged in the same way that the AFP troops arranged and exploited for a photo op the dead body of slain NPA fighter Jevelyn Cullamat in Surigao," the KMP said. – Rappler.com