This is AI generated summarization, which may have errors. For context, always refer to the full article.
ICC investigators can come to the Philippines as 'tourists' who should not expect any help from the government, says Marcos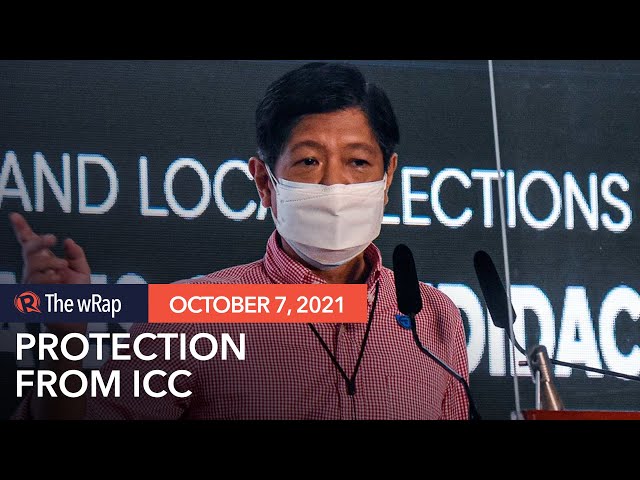 Presidential aspirant Ferdinand "Bongbong" Marcos Jr will continue President Rodrigo Duterte's drug war with same vigor "but in a different way," and will likely shield it from the International Criminal Court (ICC).
"Yes, but perhaps in a different way. We have seen that the drug war has been conducted purely on enforcement side. I think we should also focus on the prevention side," Marcos said on Thursday, October 7, in an interview with CNN Philippines' The Source.
Marcos said rehabilitation centers need to be rehauled, and employ "modern techniques," observing that patients quickly relapse when they are released.
But Marcos, who courted Duterte to be his vice presidential running mate, did not directly answer whether he thinks there were human rights violations in the bloody drug war that has killed an estimated 20,000 people.
"Well they are investigating it and we will see what the results of those investigations are," said the son of the late Philippine dictator Ferdinand Marcos.
The ICC has opened the crucial phase of investigation, but Marcos said should he become president, he will not help the foreign probers with their case buildup.
"They want us to help them bring accusations against our Filipino workers in government? Pambihira naman siguro 'yun (that's too much), I don't think that's right," said Marcos.
Marcos said ICC investigators can come to the Philippines "as tourists."
"They can come, be tourists, look at the Philippines. But I don't know what they expect the government to do beyond that…We will behave as a non-signatory. If they want to come to the country, everybody's welcome but as a visitor," said Marcos.
Duterte withdrew the Philippines from the ICC in 2018, which took effect in 2019, as a reponse when the former ICC prosecutor opened a preliminary examination into the drug war. The ongoing ICC investigation has extended to cover killings by the so-called Davao Death Squad when Duterte was mayor and vice mayor of the city.
The country can always rejoin if the leader wants to. Some member states also make an own referral, meaning governments willingly submitting themselves to the ICC for an investigation.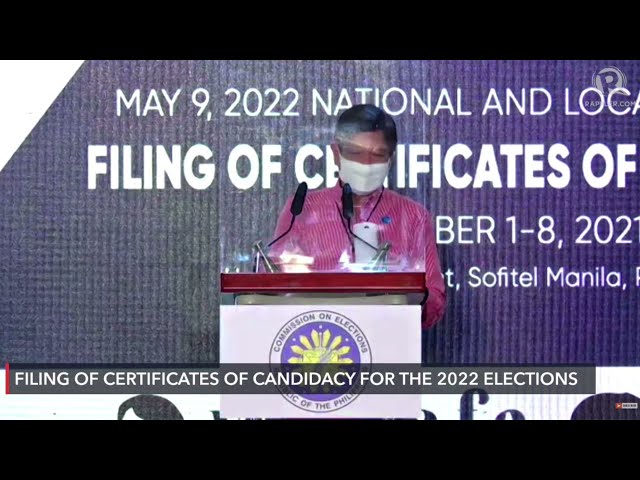 Apology for Martial Law atrocities
Marcos reiterated that he cannot apologize for the atrocities committed under the dictatorship of his father, where 70,000 people were detained, 34,000 were tortured, and 3,240 were killed, according to data from Amnesty International.
He was 15 years old when Martial Law was declared in 1972, and 24 when it was lifted. He had by then become vice governor of Ilocos Norte, the Marcoses' home province.
"If you can show I have committed a wrongdoing to someone else, I will apologize immediately. How can you apologize for general accusation? Let's talk specifics. What are these wrongdoings?" said Marcos.
Marcos said any apology will never be enough for some groups anyway.
The Campaign Against the Return of the Marcoses and Martial Law (CARMMA) said "Bongbong Marcos is not an innocent bystander during the Marcos dictatorship, directly benefiting while holding positions in crony corporations."
The Marcos siblings – Bongbong, Imee and Irene – were named beneficiaries of at least two illegal Swiss foundations, over which his mother Imelda Marcos has been convicted for seven counts of graft.
Marcos said he will "let the court decide" on this issue.
Imelda enjoys post-conviction bail due to humanitarian considerations because of old age. She has appealed her conviction before the Supreme Court, which is still pending.
– Rappler.com