(1st UPDATE) The lawyer of Juanito Jose Remulla III rejects perceptions that the trial was too quick, saying 'this is not a court of public opinion'
MANILA, Philippines – A Las Piñas court acquitted Juanito Jose Remulla III of an illegal drug possession charge on Friday, January 6, less than three months after a case was filed against him.
Remulla, 39, is the eldest son of the Philippines' justice secretary, Jesus Crispin "Boying" Remulla, who earlier vowed not to intervene in his son's case.
The complaint was lodged in court on October 14, 2022.
"Wherefore, premises considered, accused Juanito Jose Remulla III y Diaz is acquitted of the crime of violation of Section 11, Article 2 of Republic Act No. 9165, on the ground of reasonable doubt," said the court decision, penned by acting Presiding Judge Ricardo A. Moldez II of the Las Piñas City Regional Trial Court Branch 197.
Remulla's acquittal was also confirmed to Rappler by one of his legal counsels, former Quezon City lawmaker Kit Belmonte.
One of Remulla's lawyers, Pearlito Campanilla, said the court had acquitted his client because it was found that he was not the alleged importer of kush or high-grade marijuana. Remulla's son was arrested in October 2022 after authorities seized two packets believed to be kush amounting to P1.3 million.
Campanilla added that the name or identification in the shipping form of the box used the wrong name. The identification stated "Jose Juanito Remulla," instead of Juanito Jose Remulla III.
"Actually 'yong ID mali pa nga 'yong pangalan no'ng ID doon sa shipping form. Ang ID is Jose Juanito Remulla, 'yong ID niya, Juanito Jose Remulla III (Actually, the ID of the shipping form had wrong name. The ID stated Jose Juanito Remulla, his ID is Juanito Jose Remulla III)," the lawyer told reporters.
Remulla's lawyer added that the court also raised issues about his client's chain of custody. According to Campanilla, the court said the authorities did not comply with the rules on chain of custody stated in Section 21 of the Comprehensive Dangerous Drugs Act of 2002.
"Ang sabi po ng batas, dapat magkakaroon ng pagtawag ng representative ng Department of Justice, media, at saka barangay. Hindi po nila ginawa. That was September 28 and October 4. Meron silang pagkakataon na inumpisahan na nila 'yong chain of custody, hindi po nila ginawa 'yan," Campanilla explained.
(The law states that there should be call for representatives of the DOJ, media, and the barangay. They did not do that. That was September 28 and October 4. They had a chance to start the chain of custody but they did not do it.)
Campanilla added that Remulla will be immediately released from custody.
Asked by reporters whether the trial was too quick, Campanilla answered, "Hindi po mabilis, because mayroon tayong guidelines from the Supreme Court (It was not quick, because we have guidelines from the Supreme Court)."
The lawyer was citing a Supreme Court order issued in 2017, which he said provided a 75-day trial period.
"Hindi namin na-consume ang 75 days kasi isang witness lang ho ang na-present namin. This is not a court of public opinion. Mayroon ho tayong ligal na sistema na kapag kayo ay naakusahan, lilitisin kayo, magpipresenta ng ebidensya, magpipresenta ng testigo at huhusgahan," Campanilla explained.
(We were not able to consume the 75 days because we were able to present only one witness. This is not a court of public opinion. We have a legal system that if you are accused, you will undergo trial, you will present evidence and witnesses, and you will be judged.)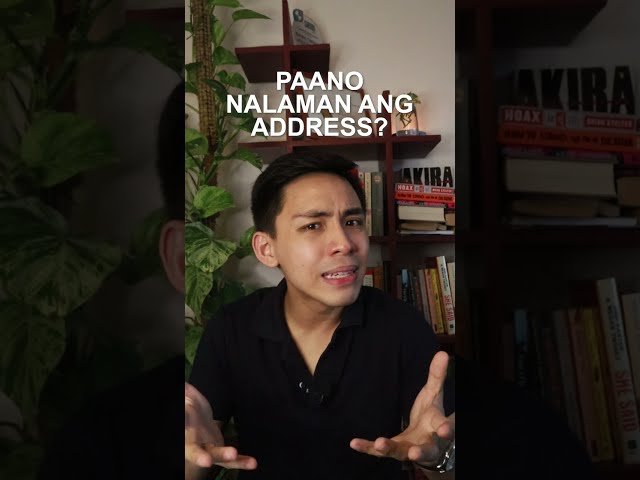 The court's decision
In his 34-page ruling, Judge Moldez listed the elements that constitute illegal possession of dangerous drugs:
The accused has possession of an item considered a prohibited drug
Possession was not authorized by the law
The accused "freely and consciously" possessed the drug.
According to the ruling, there was no clear evidence that Juanito Jose had "freely, consciously, and with full knowledge" possessed the package believed to be kush. The decision noted that the prosecution did not present other evidence to show that Juanito Jose knew that the package contained marijuana and that he knew he also possessed dangerous drugs.
"The testimonies of the prosecution witnesses themselves failed to clearly prove the existence of animus possidendi on the part of the accused," Moldez added.
Meanwhile, the court also said that it has reservations on the "integrity and evidentiary value" of the alleged illegal drugs seized by the authorities.
"Evidently, there was no testimony or other proof how the evidentiary value of the parcel and its contents were preserved from 04 October 2022 until it was turned-over to the PDEA on 10 October 2022."
Remulla is still facing separate complaints for alleged importation of illegal drugs and violation of customs law pending before the Pasay City prosecutor's office. – Rappler.com