The NTF-ELCAC is looking into rewarding 2,200 more barangays deemed 'cleared' of communist influence in 2022, an election year
The ruling PDP-Laban has passed a resolution urging lawmakers to keep – and even increase – the funding for the National Task Force to End Local Communist Armed Conflict (NTF-ELCAC), which has been widely criticized for red-tagging government critics.
The resolution was adopted on Monday, May 31, during a National Council Assembly of President Rodrigo Duterte's political party in Cebu City.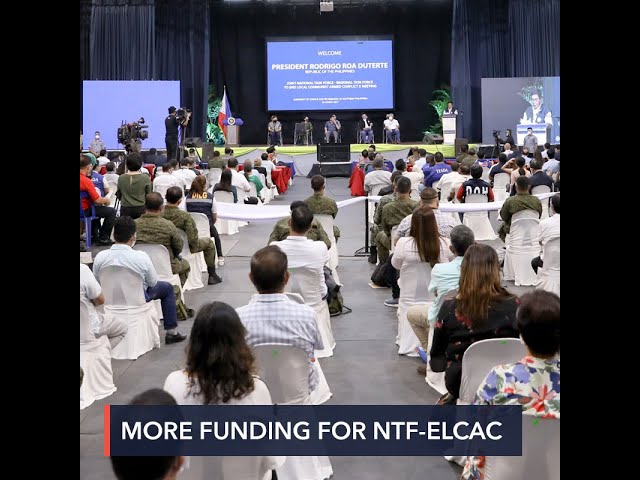 Eastern Samar Governor Ben Evardone proposed the resolution, and was quickly seconded by Leyte Governor Leopoldo Dominico "Mik" Petilla. Zamboanga del Sur Governor Victor Yu and Interior Undersecretary Martin Dino could also be heard seconding the motion via Zoom.
The party vice chairman, Energy Secretary Alfonso Cusi, approved the motion amid applause.
"I firmly believe these funds are very important in ensuring our kababayans (countrymen) in the hinterlands will feel government presence and government services so deleting or scrapping the ELCAC funds will only bolster the insurgency problem of several areas in the country," said Evardone.
He was referring to NTF-ELCAC's banner program, the Barangay Development Program (BDP), which awards P20 million to each barangay or village deemed to be "cleared of communist influence."
Under the 2020 budget, the program received P16.4 billion intended to be distributed to 822 barangays that met the task force's criteria. But critics and progressive groups said the large budget could have been better spent on efforts to curb the COVID-19 pandemic.
The BDP is a high-profile program, with Duterte himself attending the first handout of aid to "communist-free" barangays.
Some fear that the funds could also be used to crack down on groups critical of the administration, given the task force's record of baselessly linking celebrities, schools, and charity organizers to the Communist Party of the Philippines (CPP).
The remarks, particularly of one of NTF-ELCAC's spokespersons, Lieutenant General Antonio Parlade, led senators and House members to threaten to defund the task force program.
More NTF-ELCAC funding in election year 2022?
Despite these controversies, NTF-ELCAC vice chairperson National Security Adviser Hermogenes Esperon Jr. remains bullish about securing even more funding.
Earlier on Monday, Esperon said the task force has identified 2,220 barangays cleared of communist influence from 2020 to 2021, thus eligible for BDP funding in 2022.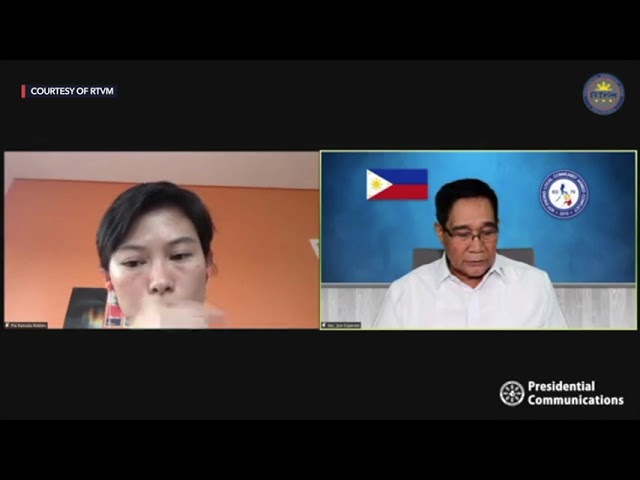 Asked by Rappler if these barangays will also receive P20 million each and if these funds will be sourced from the 2022 budget, Esperon said, "We have not committed anything yet but that will be our direction."
He also stressed that the BDP is not intended to inspire local governments' crackdown on political groups or personalities who may run in the 2022 elections and challenge administration bets.
"We don't go into that," Esperon said.
But he did say that the task force "expects" local governments not to support political organizations "affiliated" with the CPP-New People's Army (CPP-NPA).
"Our interests will be in dismantling these organs of political power because these organs of political power make these barangays, in effect, shadow governments. And if there are shadow governments in control of the CPP-NPA, then they are most likely to vote for organizations that they are affiliated with," said Esperon.
If NTF-ELCAC gets more funding for its barangay program next year, it would have a lot of carrots during an election year with which to reward barangay officials they deem are cooperating with Duterte's anti-insurgency program.
Barangay officials are critical in elections, from ensuring the orderly conduct of polls in their jurisdiction to delivering votes for their political parties.
The NTF-ELCAC is also attempting to disqualify certain progressive groups it believes have communist links from fielding candidates in the May 2022 elections. – Rappler.com