Smartmatic, the only firm that expressed interest in the project, did not submit a bid, saying the approved budget for the contract is insufficient
No company submitted a bid to the Commission on Elections (Comelec) for the lease of 10,000 additional vote-counting machines for the 2022 national and local elections, resulting in a failure of bidding.
Smartmatic – the only firm to purchase bidding documents – did not submit a bidding proposal to the poll body during the opening of bids on Thursday, September 9, citing the insufficient approved budget for the contract (ABC).
The crucial Comelec contract had a maximum budget of P600.503 million ($11.9 million), or P60,050 ($1199) per unit of VCM, main SD card, and WORMABLE SD card.
"The pandemic has disrupted the global supply chain servicing the electornic sector resulting in huge backlogs in the manufacturing process," Smartmatic's authorized representative Filipinas Ordono said in a letter to the Comelec special bids and awards committee (SBAC).
"[This] has led to an acute global shortage in electronic components which has driven up costs to unprecedented levels of 20% to 25%, and a sharp rise in logistics cost, which had hit 200% in the last year," she added.
The SBAC said it will conduct a mandatory review following the declared failure of bidding.
Smartmatic has provided the Comelec with machines and technology since the 2010 national elections, the country's first automated polls. The firm will also be the Comelec's software provider for the 2022 automated election system.
Why does the lease contract matter?
The Comelec currently has 97,345 VCMs, which will be used for the 2022 elections. In May, Smartmatic secured a P637-million ($12.7-million) contract for the refurbishment of the machines.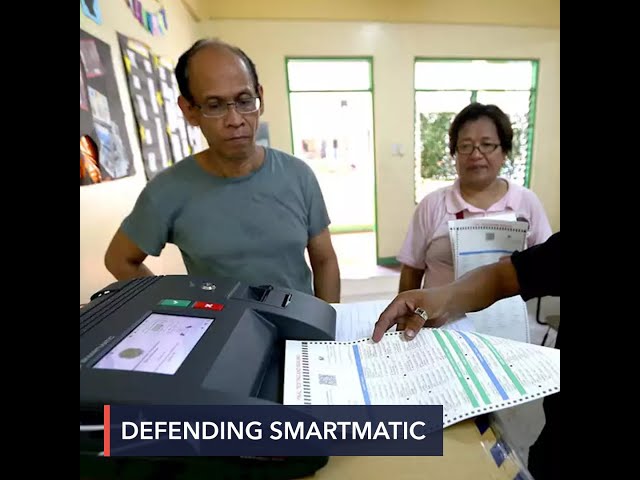 The poll body, however, still needs more VCMs to increase the number of voting precincts, in a bid to reduce the number of voters assigned to each one of them.
That goal comes as the Comelec faces increasing calls to ensure the safety of voters against COVID-19 in the May 2022 polls.
A Pulse Asia survey conducted in June revealed nearly half of Filipinos were unwilling to go out and vote on election day, should their barangays log a high number of COVID-19 cases at the time. – Rappler.com
*$1 = P50.07