This is AI generated summarization, which may have errors. For context, always refer to the full article.
(1st UPDATE) 'Extension is from October 11 to 30; Monday-Friday, no Saturdays, except for the last day (October 30), 8 am to 5 pm. All registration services will be offered,' the Comelec says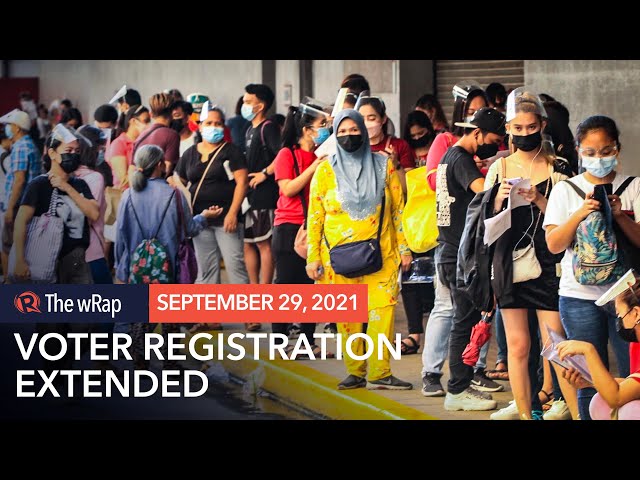 The Commission on Elections (Comelec) will reopen voter registration from October 11 to 30, after lawmakers in the House and Senate left it no choice but to grant their request for an extension of the September 30 deadline.
"Extension is from October 11 to 30; Monday-Friday, no Saturdays, except for the last day (October 30), 8 am to 5 pm. All registration services offered," Comelec spokesperson James Jimenez said on Wednesday, September 29.
The en banc unanimously approved the resolution on the extension on Wednesday morning.
The poll body said it would not accommodate voter applicants from October 1 to 8 so that election personnel could concentrate their energies on the filing of certificates of candidacy (COC).
Registration of overseas voters, meanwhile, is extended from October 1 to 14.
"Note that for overseas voting, the filing of COCs is not an issue, thus the extension starts immediately," Jimenez said.
The poll body, which initially said it could only accommodate a one-week voter registration extension after COC filing, changed its position at the last minute after the legislative branch forced its hand into extending the registration for a longer period.
Both chambers fast-tracked the passage of a bill on the matter, in an effort to send the proposal to President Rodrigo Duterte's desk before September 30.
Senators even deferred action on the Comelec's proposed 2022 budget, making good on its threat that it would use the poll body's election funds as leverage in the negotiations.
Jimenez had insisted that the extension of voter registration was in response to public clamor, even though the Comelec had been firm on non-extension even when calls were already mounting in August.
The poll body, in multiple public statements, was insistent on sticking to the original deadline it set, citing operational concerns. Many of its administrative preparations are dependent on the final number of voters, such as the proper allocation of official ballots and other paraphernalia, among others.
More time to register
Ahead of the Comelec's announcement on Wednesday, groups already welcomed the poll body's anticipated move to extend voter registration.
A day prior, lawmakers who were in constant coordination with the Comelec disclosed that they were told about the en banc's plan to approve the October 31 extension on Wednesday.
Legislators, advocacy groups, and even Vice President Leni Robredo have urged the Comelec to budge on the deadline, citing the months of voter registration lost due to coronavirus-driven hard lockdowns.
They also said that, while the Comelec already registered 62 million voters, millions of Filipinos could still be disenfranchised, citing the Philippine Statistics Authority's projected voting population for 2022 at 73.3 million.
Since hard lockdowns eased and voter registration resumed in early September, local Comelec offices have been dealing with huge crowds of voter applicants. Some registrants took around half a day to complete their application.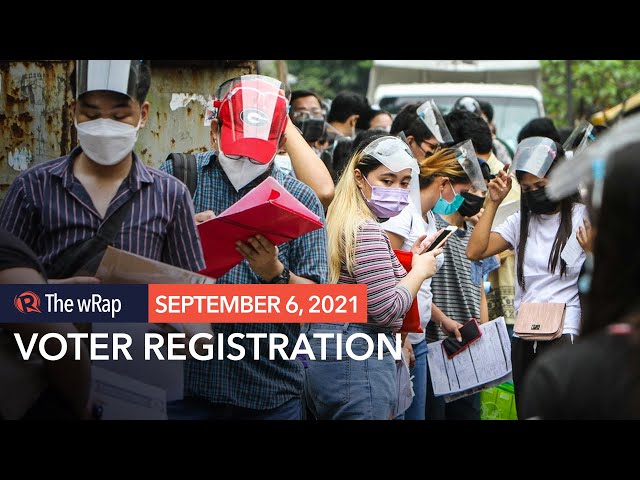 The May 9, 2022, vote is seen as a crucial election in the country's history, as it will determine whom Filipinos will choose to succeed President Duterte and lead the Philippines' pandemic recovery response. – Rappler.com