One member of the community, who became a naturalized Canadian in 2005, applies to reacquire his Filipino citizenship so he can vote in 2022
Filipino migrants often leave the country dreaming of greener pastures. Some grasp any chance to acquire permanent residency, or even citizenship in their new country. One could assume that once a Filipino gets naturalized in another country, it's goodbye to the Philippines for good, along with the problems left behind.
For these dual citizens in Canada, this is not the case.
A community of Filipino-Canadians is coming together to vote in the 2022 polls, and to remind their fellow Filipinos to do so as well. One of them is even applying for dual citizenship just to exercise his right to vote.
"Despite being away from the Philippines, I am still a Filipino and I love my country. My mother and family are still in the Philippines, and we all deserve better leaders," said Marissa Corpus, a dual citizen and retired immigration consultant.
Olivia Camacho, also a dual citizen and a retired customer service professional, said: "I want to vote in leaders who have integrity, competence, compassion, principles, who respect the rule of law and the constitution, who honor and protect human rights, [and] who defend our sovereignty from those who would usurp it."
According to the overseas voting law, Filipinos outside the country must be Filipino citizens or dual citizens to be able to vote. The Philippine dual citizenship law allows Filipinos who got naturalized in other countries to reacquire their citizenship after taking an oath.
Duty to homeland
The Filipino-Canadians told Rappler that, despite being in Canada for decades, they still see it as their duty to look after Filipinos in their homeland. They feel compelled to vote especially after watching various issues unfold during the Duterte administration.
University of British Columbia professor Leonora Angeles has been in Canada since 1989, and acquired her dual citizenship in May 2019. She will experience her first overseas election in 2022, as she was not able to register in time for the 2019 polls.
Reflecting on the Philippines' present leadership, Angeles said she was "deeply embarrassed" at the international stage over the Philippines' political situation.
Particularly concerning for her was the rise of extrajudicial killings, media censorship, the "dismal" economic performance of the country, and the "poor response" to the COVID-19 pandemic.
Angeles said she also wanted to see structural reforms in housing rights, land cultivation access, living wages for the working classes, and improved educational systems.
Corpus, meanwhile, added she too wanted to see the creation of more jobs, the removal of political dynasties, no more corruption, and priority on climate change. She also wanted the new anti-terrorism law – currently being contested at the Supreme Court – scrapped.
About time
Lui Queaño, a Filipino laboratory technician, moved to Canada in 2002 and became a naturalized Canadian three years later. As of posting, he's applying to become a Filipino citizen again so he could vote in 2022.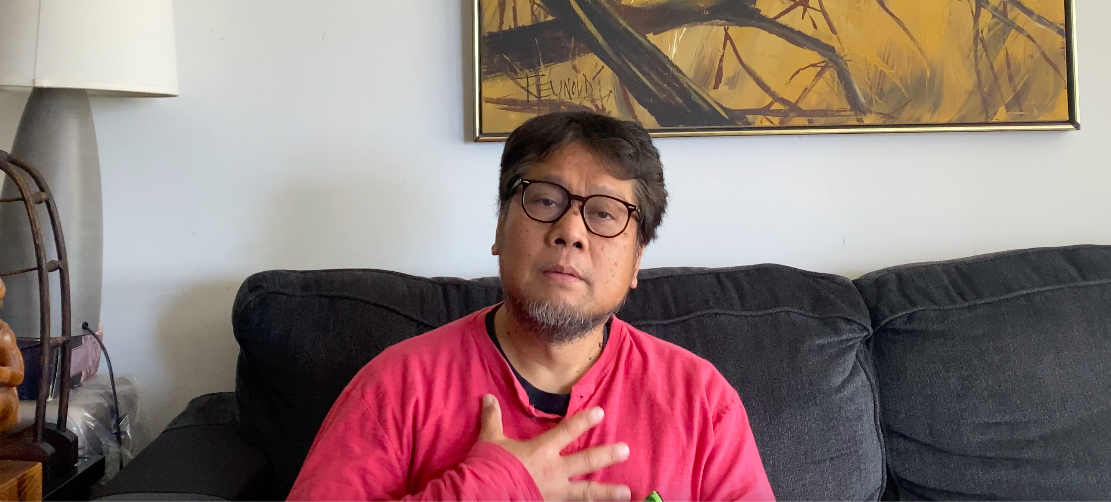 "When I gave up my Filipino citizenship, I felt that I abandoned my country," said Queaño. Recently, he felt there was nothing he could do except encourage others who still had their citizenship to vote and change the wrongs he saw in the Philippines' current governance.
Queaño realized that he would be in a better place to encourage other Filipinos to vote if he was a voter himself.
What made him want to register only now, despite being in Canada for almost 20 years? Queaño, calling himself a "Martial Law baby," saw red flags when the strongman President Rodrigo Duterte assumed power.
Electing another Duterte, or Duterte's anointed one, would be like "bringing the Marcoses back to power," he said. "Nakakatakot iyon para sa bayan (This is frightening for our country)."
"If I have to encourage non-dual citizens to apply for dual citizenship, gagawin ko (I will do it)," said Queaño.
Canada is a voter-rich country. Data from the Commission on Elections show Canada turning up in the top 10 countries with most registered voters since 2013. In 2016, Canada ranked as the 6th country with the most actual voters. (IN CHARTS: How overseas Filipinos voted in past elections)
More than 1.4 million overseas Filipinos so far are registered to vote in the 2022 polls. – Rappler.com