Supporters of Leni Robredo and Kiko Pangilinan take different modes of transportation – including a carabao – to show and drum up support for the 2022 tandem
Motorcades in support of the "Caravan of Hope" for Vice President Leni Robredo and her running mate, Senator Kilo Pangilinan, gathered across Luzon, the Visayas and Mindanao on Saturday, October 23.
In Northern Luzon, touted as the bulwark of former dictator Ferdinand Marcos' heirs, caravans wound around the streets of Baguio City, the border of Cagayan and Isabela provinces, and in Pangasinan where vendors waved hot-pink flaglets on the sidewalks to cheer on caravan participants.
In Bacolod City, more than 60 trisikad and pedicab drivers joined owners of more than 300 vehicles, and three generations of doctors said the COVID-19 pandemic galvanized them into action.
In Leyte, bastion of the Romualdez clan and home province of Marcos' first lady, Imelda, Robredo supporters gathered at MacArthur Park in Palo town.
Amid the four-wheeled vehicles, pedestrians and common folk stood out: Baguio's drag queens and a shirtless young man with Robredo's portrait on his back expressed hope for the country.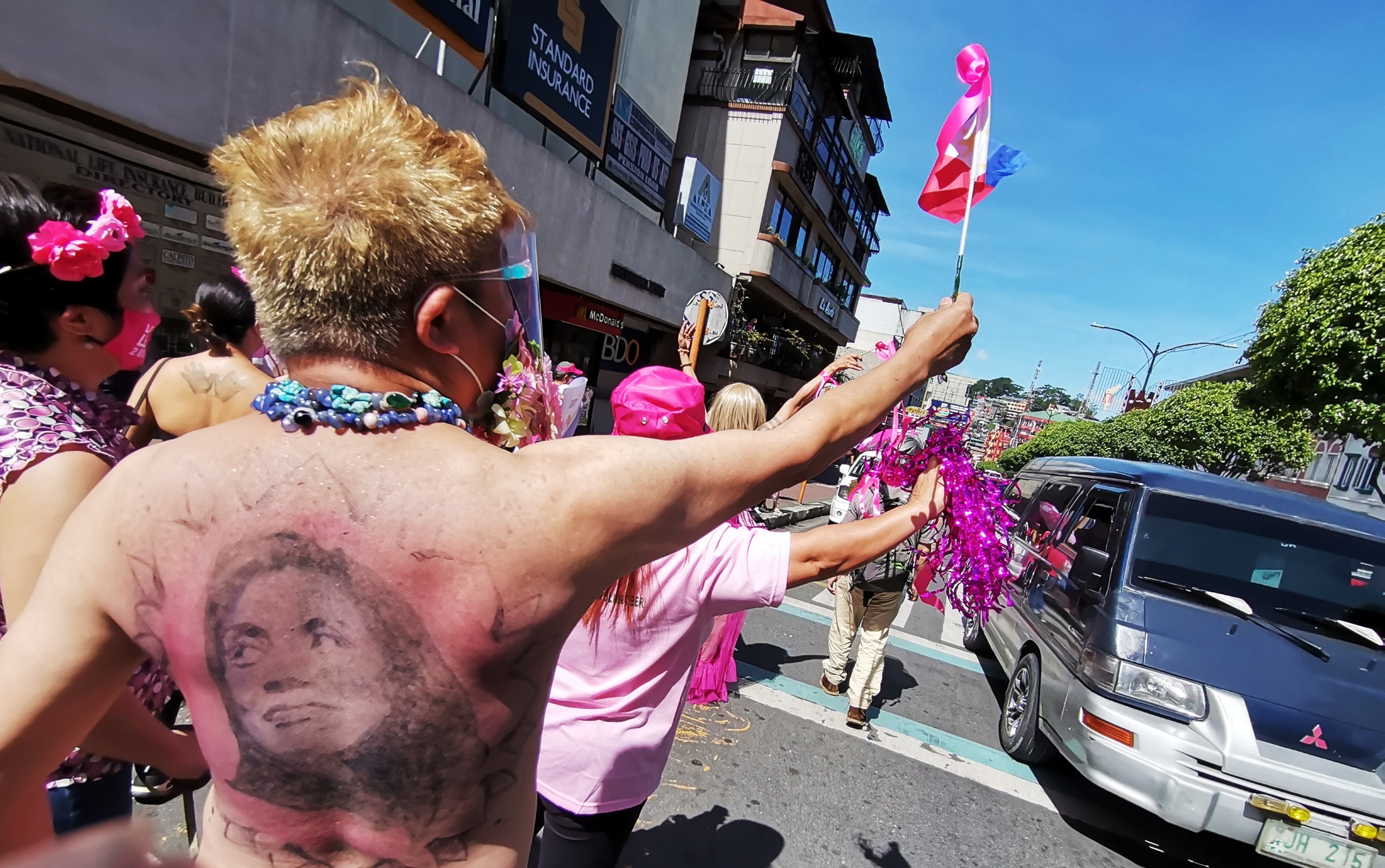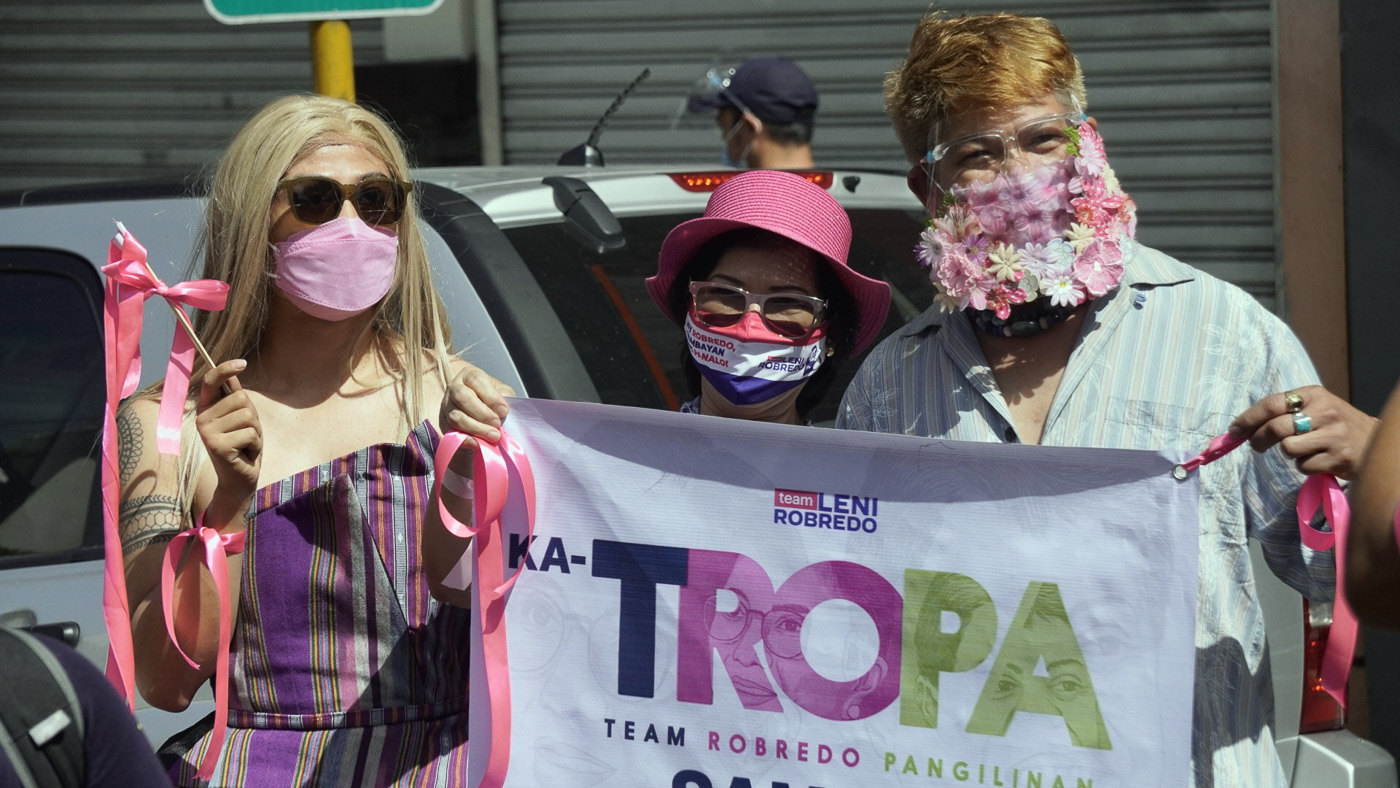 More than 400 Iloilo City cyclists of all ages and from all walks of like rode through the city center.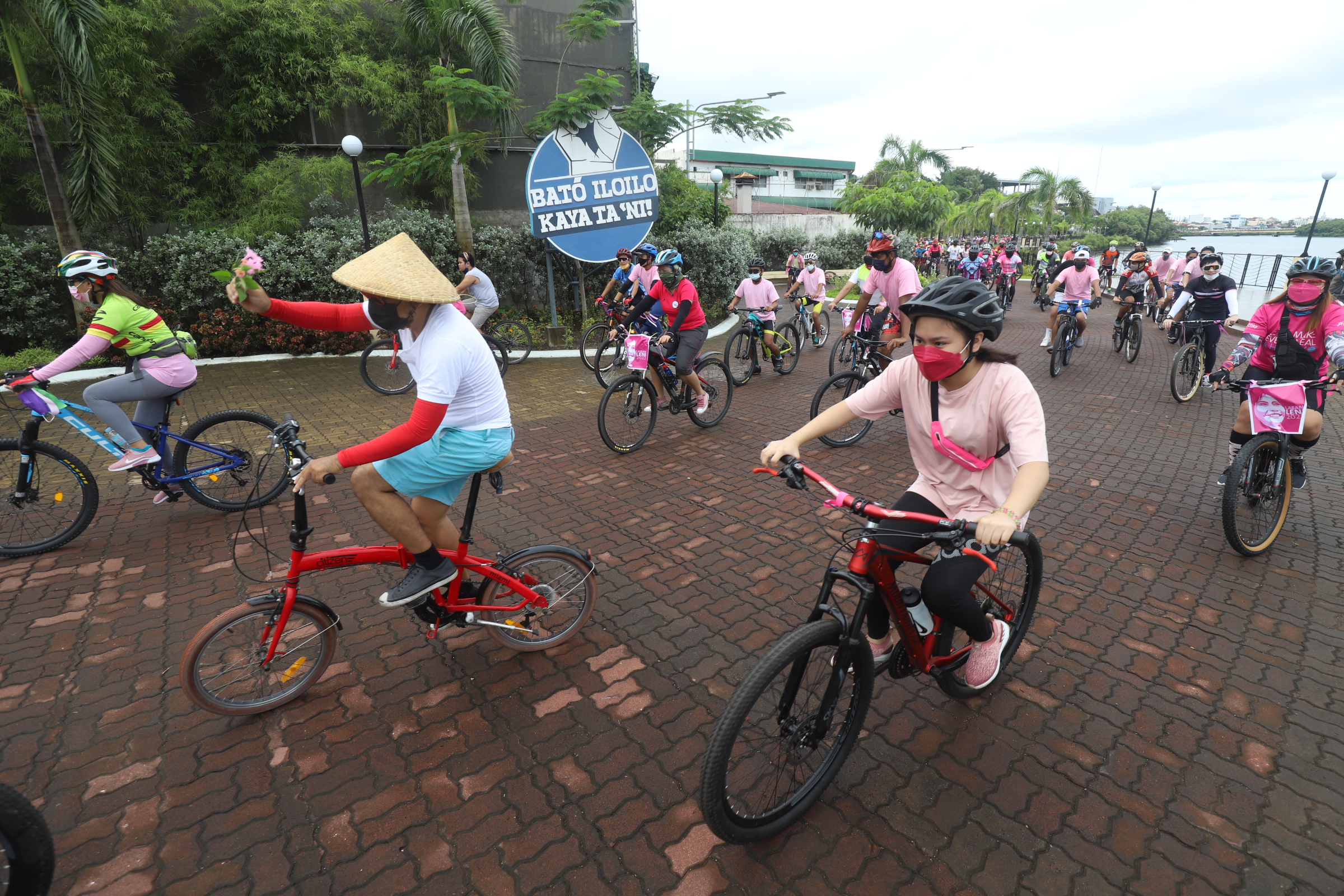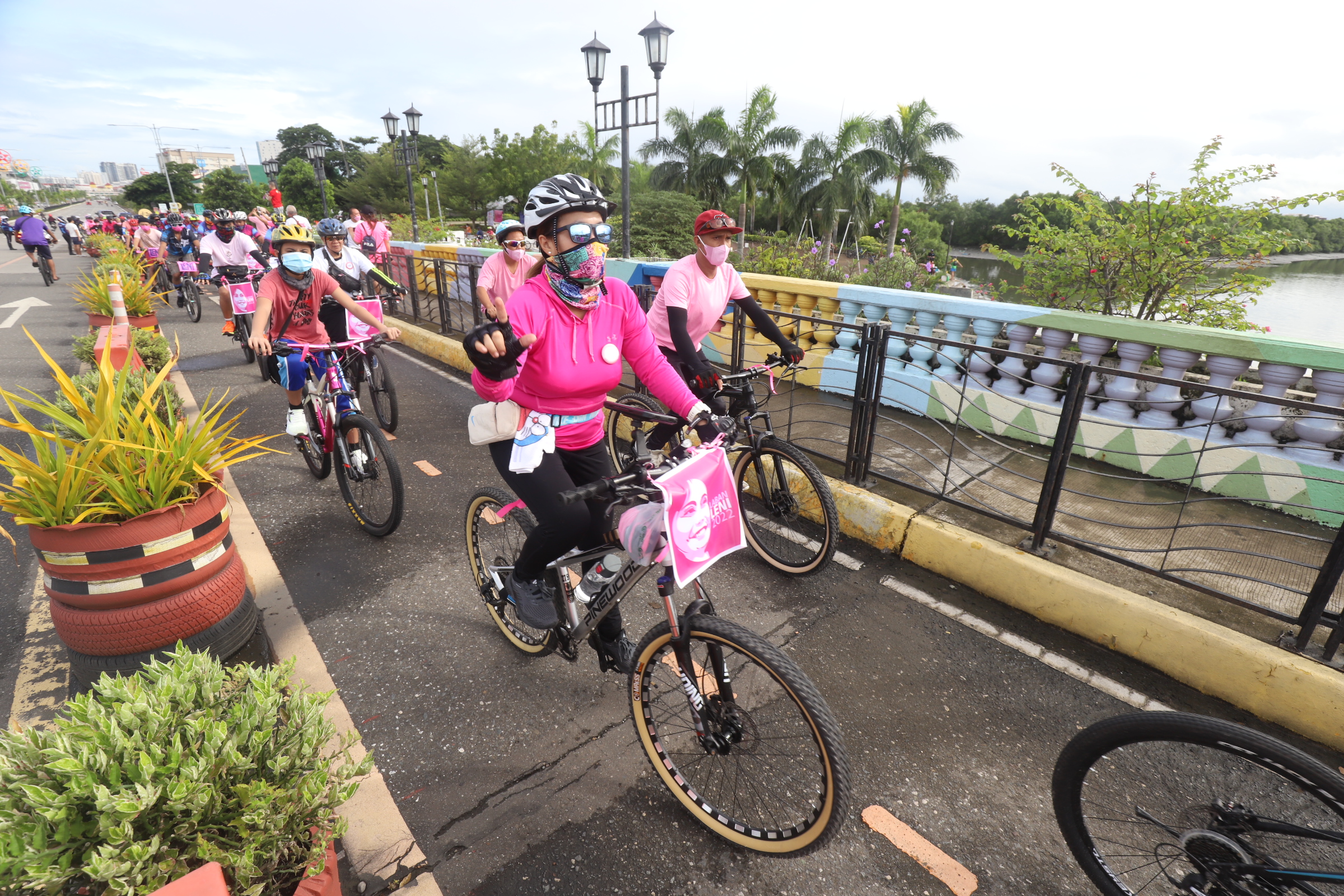 A farmer and his carabao in Sumilao presented a quiet reminder of the Vice President's former career as human rights lawyer and counsel to workers and farmers.
Cebu fisherfolk threatened by many big-ticket development projects staged a fluvial parade. Boracay sailors and workers had a parade of paraws and a beach cleanup.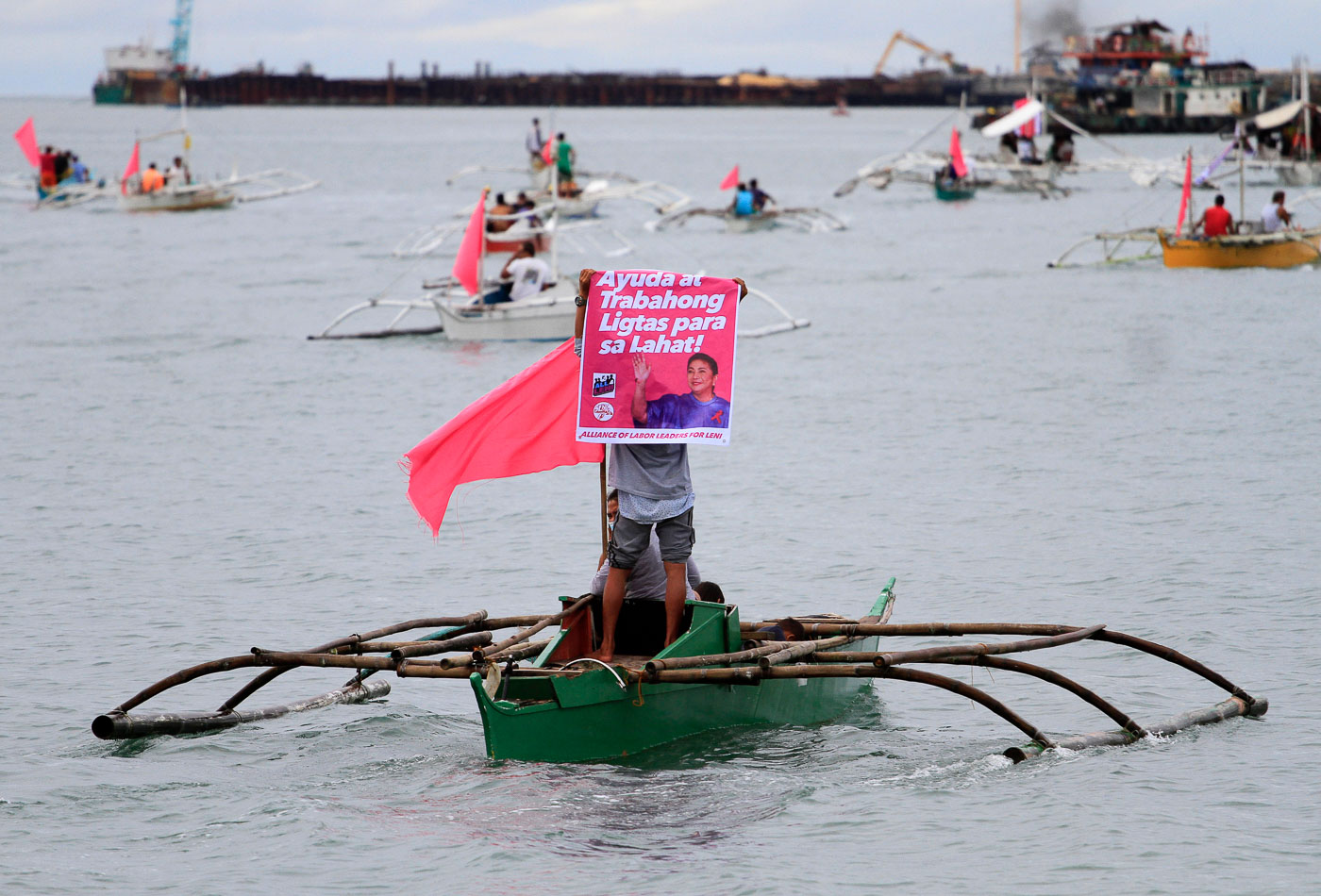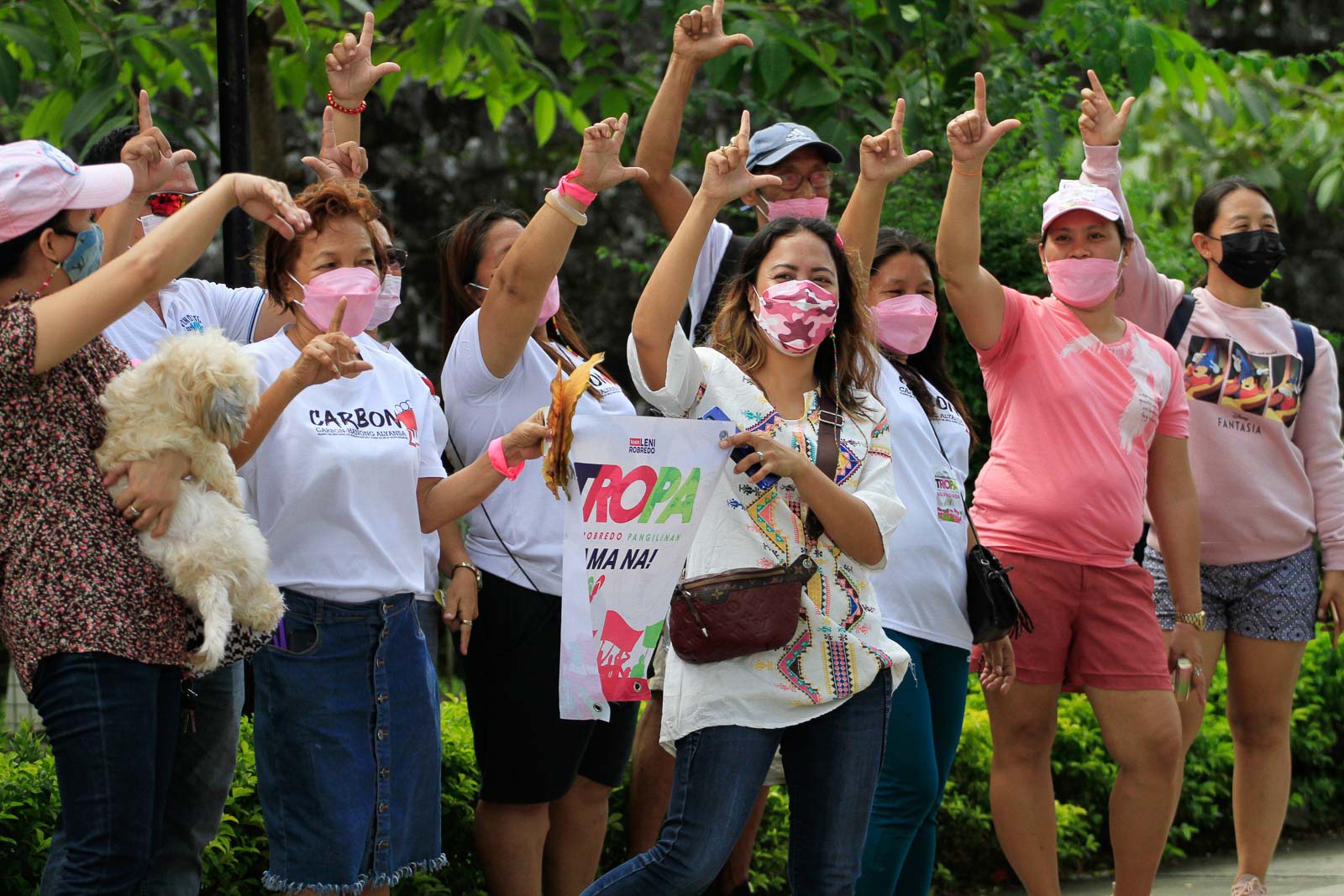 The Cebu-wide caravans registered 256 cars, 55 e-trikes, 61 motorcycles, 40 fluvial boats, and 20 trisikads. These are spread out at 11 assembly points in Metro Cebu, Cebu City south and north, Cebu north (up to Liloan) and south (up to Santander), and western Cebu.
People joined the event despite bad weather.
In Cagayan de Oro, 40 bao-bao, the Philippine version of Thailand's tuk-tuk, led the 260-vehicle caravan.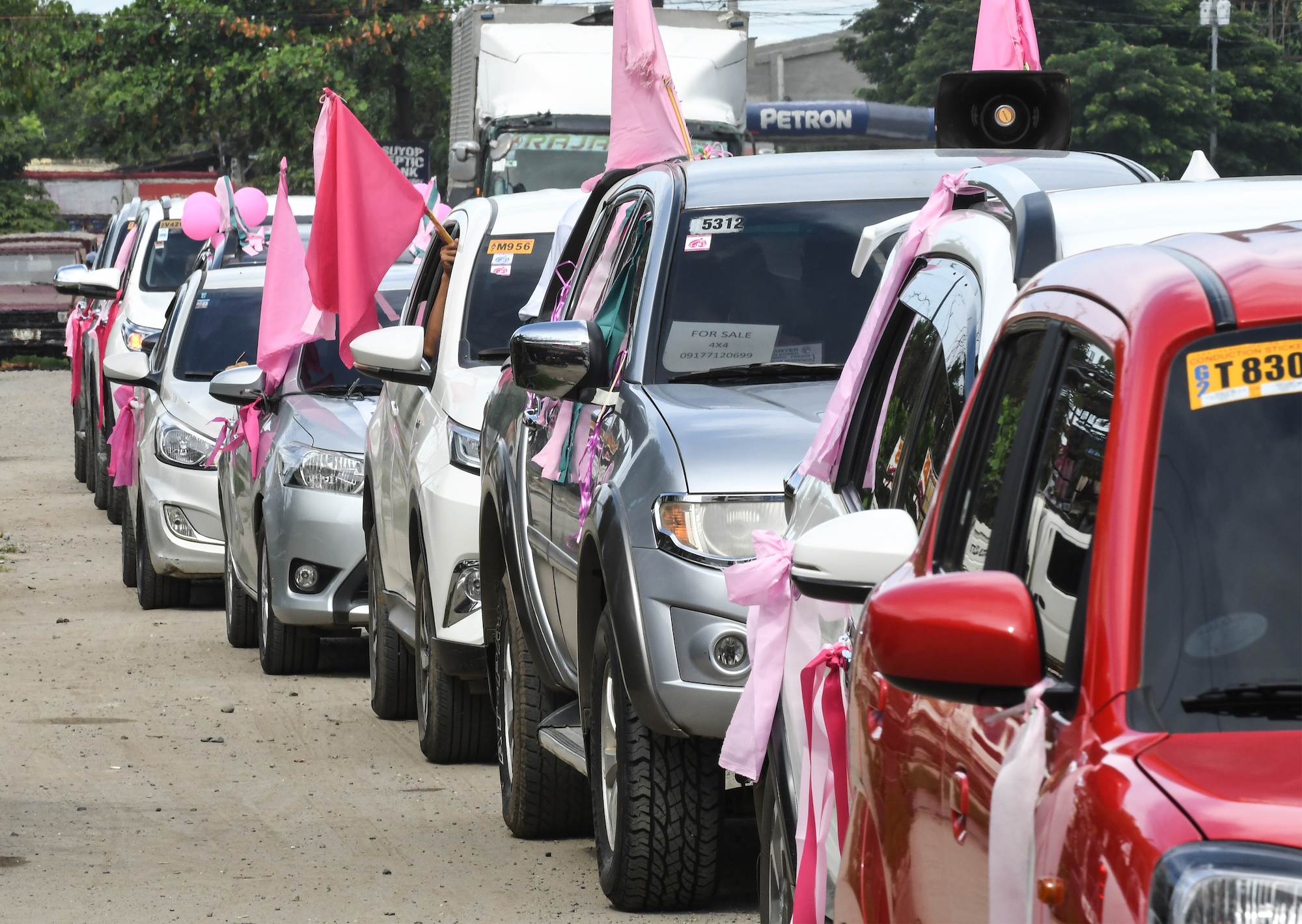 There were also motorcades across Metro Manila including this one in Las Piñas.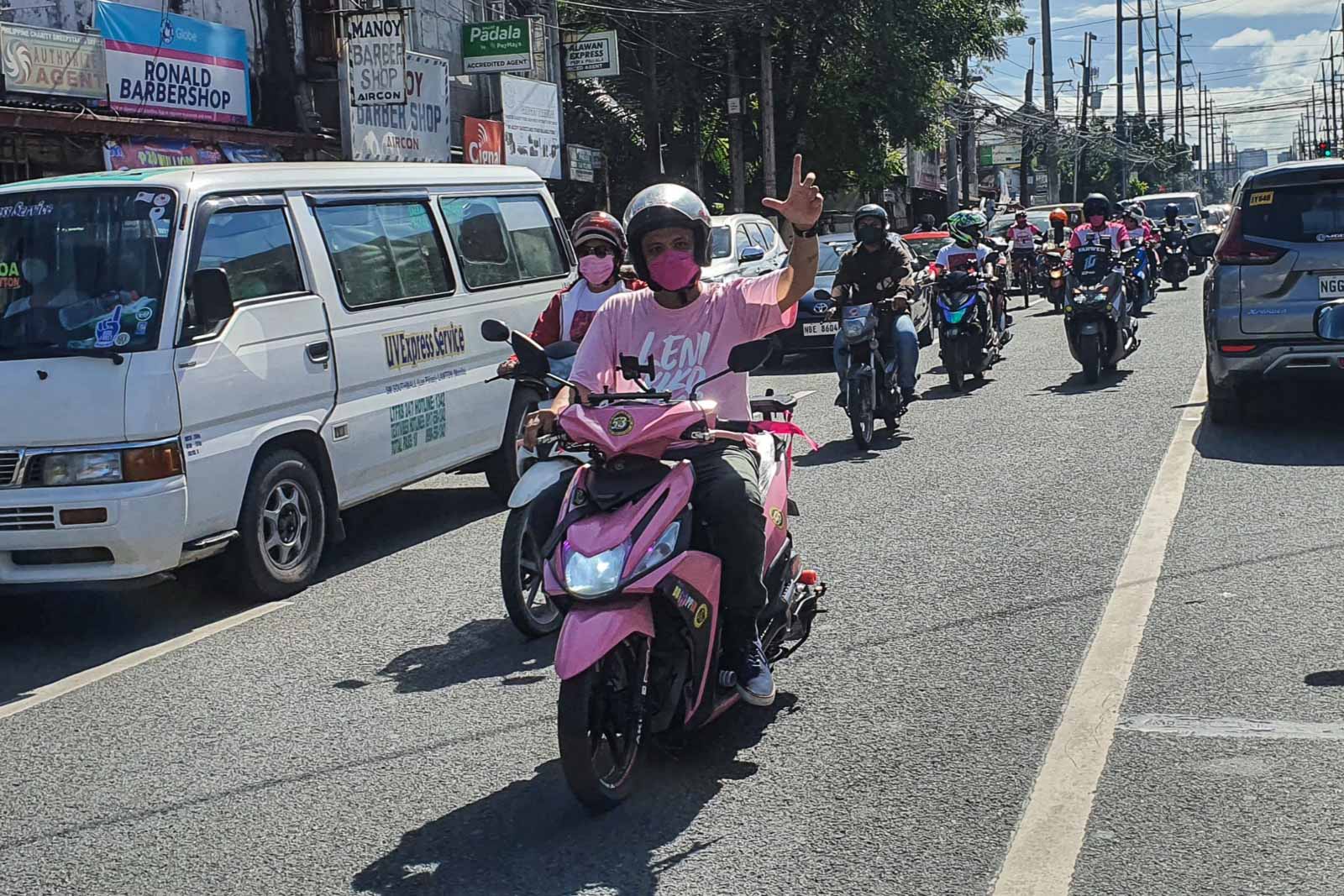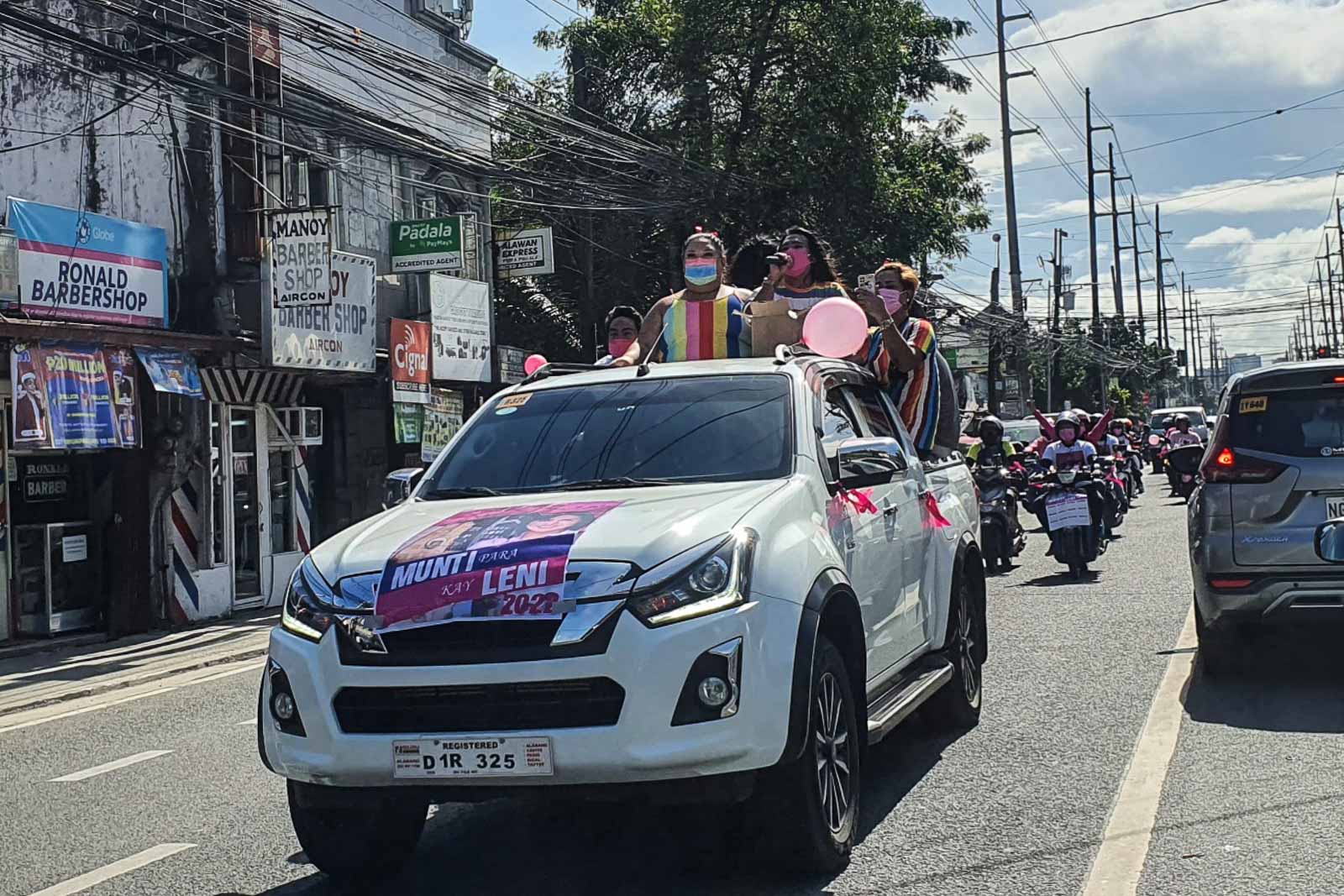 The caravan was supposed to start at 10 am and end around noontime, but some people started moving at around 7 am, as Robredo noted in a statement on Saturday afternoon, thanking all those who joined the event. –with reports from Joann Manabat, Lance Lim, Froilan Gallardo, Grace Albasin, Joseph B.A. Marzan, Art Lubiano, Sherwin de Vera, John Michael Mugas, John Sitchon, Brynch Bonachita, Ahikam Pasion, Paul Soriano, and Dennis Abrina – Rappler.com