Poll watchdog Namfrel wants the Comelec to assign unique random numbers to candidates, which they say must be sequential, instead of resetting to 1 for every elective post
A poll watchdog urged the Commission on Elections (Comelec) on Tuesday, August 31, to change the format of election ballots in such a way that would reduce the possibility of candidates resorting to personality politics.
In a press conference, the National Citizens' Movement for Free Elections (Namfrel) said the poll body should assign unique random numbers to all candidates.
That proposal is similar to how the poll body has conducted a raffle to determine the order of party-list groups on ballots since 2013.
Since automated elections began in the Philippines in 2010, names on ballots have been arranged alphabetically by surname for all positions except for party-list groups.
"Sa palagay ng Namfrel ay mababawasan din nito ang personality politics sa Pilipinas. Mababawasan ang pagdepende ng kampanya sa sikat na apelyido lamang pagdating ng eleksiyon," Namfrel secretary general Eric Alvia said.
(Namfrel believes this proposal would reduce personality politics in the Philippines. Campaigns would depend less on popular surnames during election season.)
But Namfrel added that the number assigned for politicians must be sequential, instead of resetting to 1 for every elective post.
For example, eight candidates for the presidency would be randomly assigned numbers 1 to 8, while five vice presidential bets would be randomly assigned numbers 9 to 13, and so on.
"Sa local positions naman, maaaring mag-assign ng numero per region para maiba sila sa national candidates," Alvia explained.
(For local positions, a number could be assigned per region to differentiate them from the national candidates.)
"Ang mangyayari, sa araw ng eleksiyon, hahanapin na lang ng mga supporters ang numero ng kanilang kandidato sa balota," he added.
(On election day, voters can just look for the number of the candidate they support on the ballot.)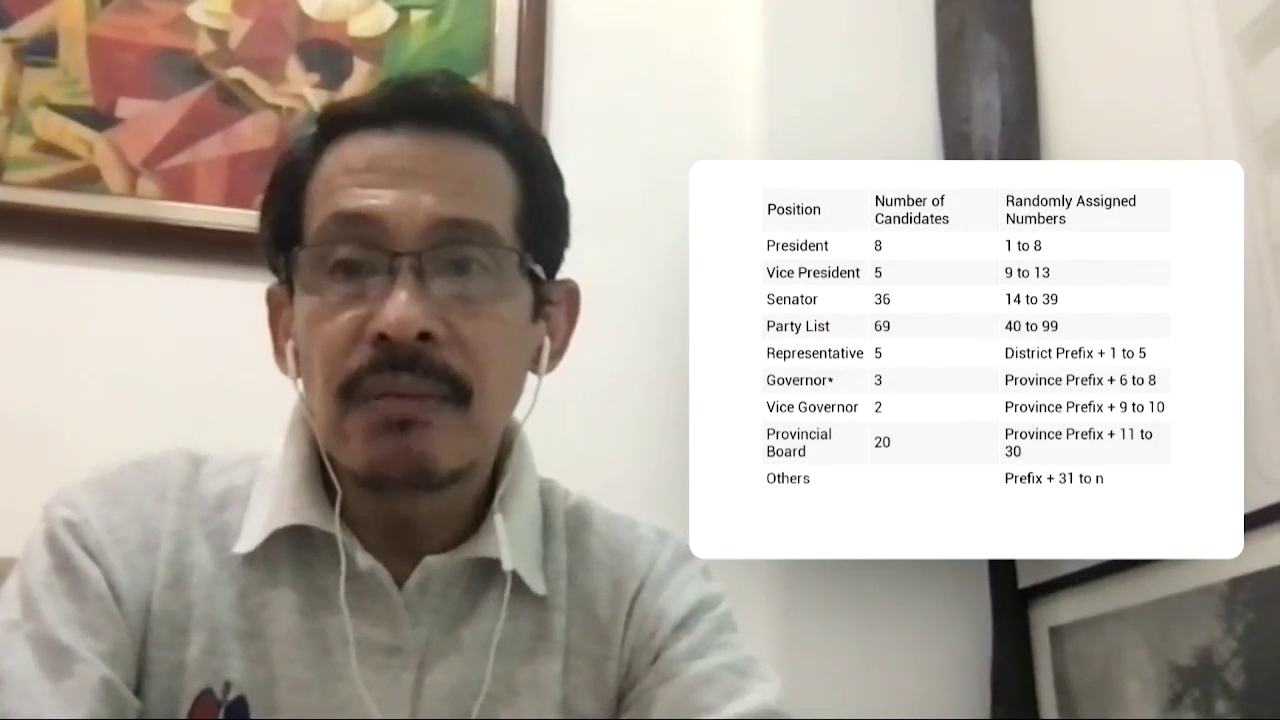 The reformatting of ballots is only one of the five proposals made by Namfrel to the poll body. Other recommendations include the proper implementation of digital signatures for election returns, as well as adding a QR code to election returns for transparency.
Namfrel said it submitted the proposals to the Comelec in June.
"The five proposals we have presented are due for resolution from the Comelec Advisory Council. We also presented it several times to the Comelec steering committee and the Senate committee on suffrage and electoral reforms," Namfrel official JR Contreras said.
Last Friday, August 27, Comelec Commissioner Marlon Casquejo told House lawmakers that the Comelec En Banc has yet to decide on the final design of the ballots, but acknowledged that groups have expressed clashing opinions on whether to revert to the alphabetical system for the party-list election, or again adopt a random numbering system.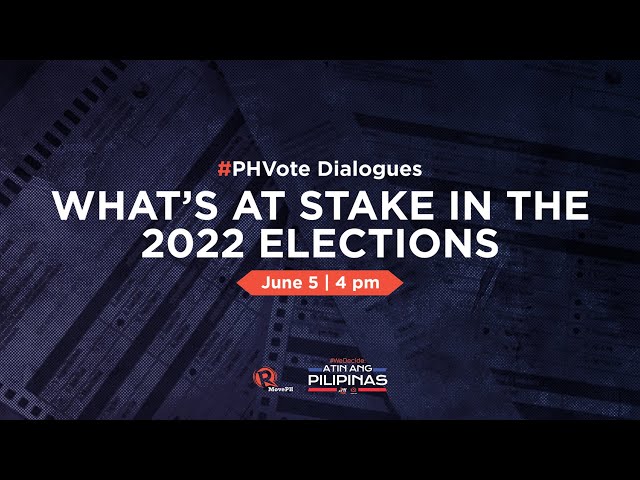 "Maybe before the finalization of the list of candidates, we will already have a ruling on that because we need to have a ballot face for the 2022 elections…[which is] due in the first week of December," Casquejo had said. – Rappler.com