They face the same problems as those who tried before the latest lockdown: there are limited slots per day, and policies and action plans are not clear
With a week to go until the last day of voter registration, qualified Filipino voters are greeted by crowded registration sites, where they wait for hours and endure long lines.
The unique circumstances of this particular election season – the first to be held nationwide amid a pandemic – had prompted groups to call on the Commission on Elections (Comelec) to extend the registration beyond September 30, and for the national pandemic response task force to classify voter registration as an essential activity that people can engage in even during the strictest of lockdowns.
A Rappler research established that due to the several lockdowns imposed by the government since the pandemic started in 2020, requiring the Comelec to close its offices, the registration period lost six months nationwide, and almost eight months in some areas.
Lawmakers are pressuring the Comelec to extend the registration period for a month, or the agency may face a budget cut for 2022.
Long lines, limited slots
Sharing their experiences and photos, qualified voters who recently endured long hours before finally registering said the process ate more than half a day.
Chiara Alcazar of Cainta, Rizal, considered herself "lucky" to get registered in over six hours, as she had read about some people who had to wait for around nine hours.
Gabrielle Sofia, 24, had to line up in the wee hours in Pasig. At 2:45 am, she was already 135th in line. "May pake ang mga Pilipino," she posted on social media. (Filipinos care.)
She was already a registered voter, yet it took her almost six hours to change her voting district, not counting the hours she went home to wait around five hours for the time slot she was assigned to.
Other would-be voters reported having to wait in vain. They complained about cutoffs, with some sites only accepting 150 to 300 registrants a day. Staff at the 1st district in Caloocan City had to work overtime until 8 pm last Monday to accommodate 528 applications.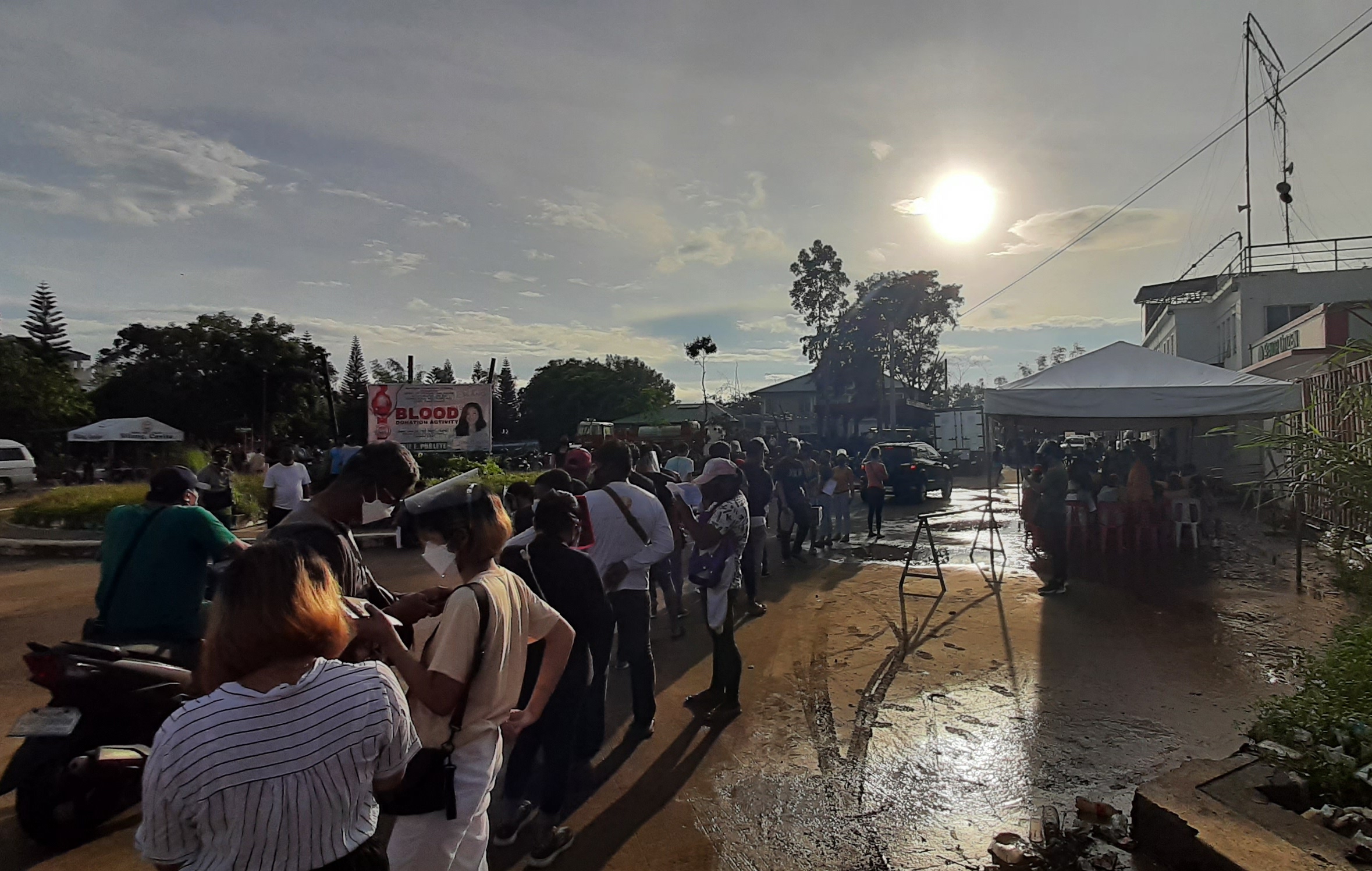 Policies, action plans not clear
Some registrants noted the lack of compliance with health protocols.
Giancarlo Majaba of San Pedro City, Laguna, took two days to complete his registration, as the shopping mall he visited set a cut-off at 12 pm. This is another mistake many noticed when registering: the lack of advisory on cut-off policies.
Despite this, Majaba decided to come back on September 13, this time at a registration site in Barangay San Antonio, also in San Pedro. The site also declared a cut-off at noon, but he was allowed to "jump the line."
"The only reason why I was included and inserted as the final person in the line of registrants was because I had brought with me printed copies of the requirements," Majaba shared with Rappler.
Majaba noted that the two registration sites he visited lacked "a more comprehensive and effective action plan."
As of writing, the Comelec refuses to extend voter registration, but is mulling over a one-week extension after the filing of certificates of candidacy on October 1-8. Deadline remains on September 30, 2021. – with reports from Marian Almendras/Rappler.com
Marian Almendras is a Rappler intern. She is a Communications Technology Management junior at the Ateneo de Manila University.